Most people would find it rather insulting to be told their dress looks like a kitchen curtain.
Me? Not so much. That's why I bought this dress.
I really like happy floral fabrics!
Quite unlike me, I bought this dress instead of making it. I saw some adorable things popping up from Joanie Clothing and thought a cheeky purchase was in order.


I thought I would be kind on myself and get a nice dress without all the work that goes in to making one myself.
But the problem with working in Alterations is that you can't wear a garment that doesn't fit right and yet you don't really want to be doing alterations when you get home from work. Vicious circle I know!!
And so this dress sat a while untouched before I mustered the will to get the sewing done.


Sewing wise, I let down the hem to the maximum( Joanie Clothing does tend to run short in length) and I managed to get an extra 1.5 inches length in the skirt. I also took in the bodice.
Not a huge amount of work for sure, but just enough to procrastinate from getting the job done.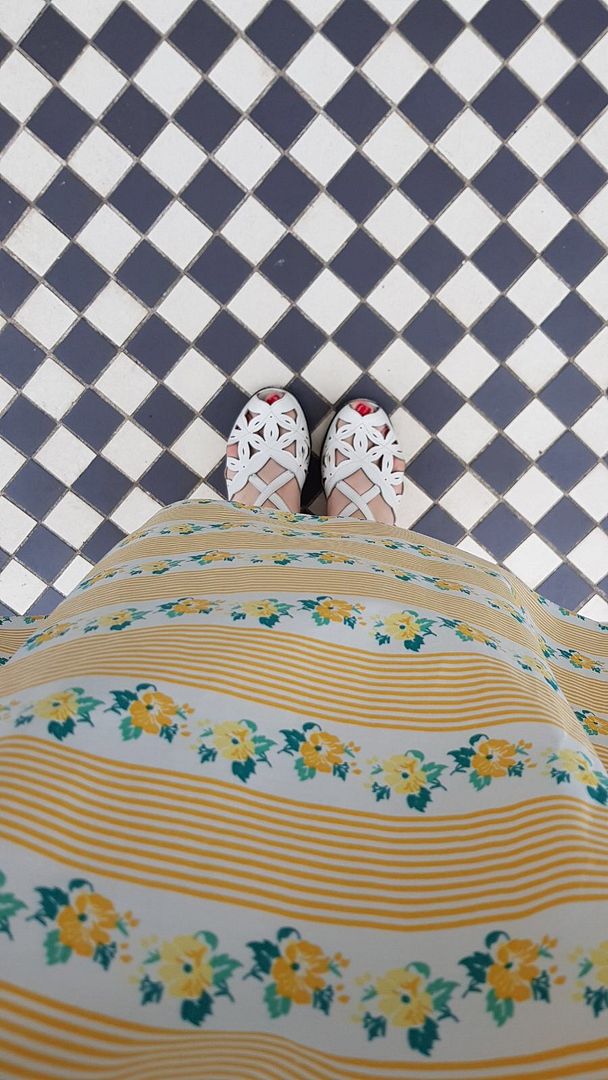 And if this dress goes on sale at any point, I think I will buy another to make a kitchen curtain too. That would be super cute!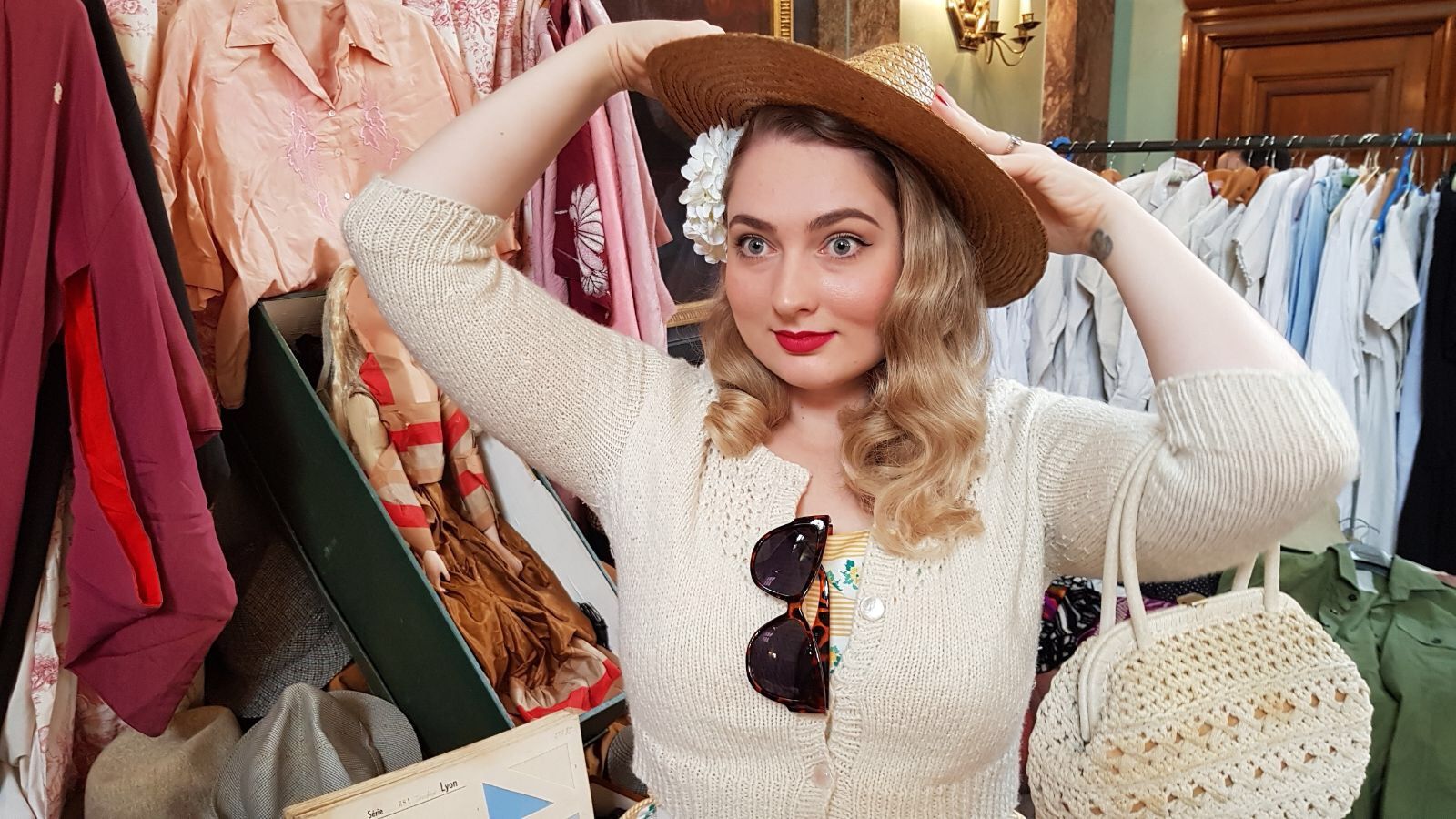 For its debut outing, I wore my curtain dress to the FrockMeVintage fair in Chelsea town hall. Which I was super excited to attend. But it was packed full of people and the stock was expensive and often not vintage at all, just second hand.

Also there were no other vintage wearing people about so I just looked a little blizzard, not that I minded, it just wasn't what I was expecting.


Outfit Details
Dress-Joanie Clothing
Cardigan- Me made- handknit Salal Cardigan by Andi Satterlund
Shoes- Rocket originals
Hair flower- Pinupcurl on Etsy
Sunglasses- Joanie Clothing
Belt- old H&M
Bag- vintage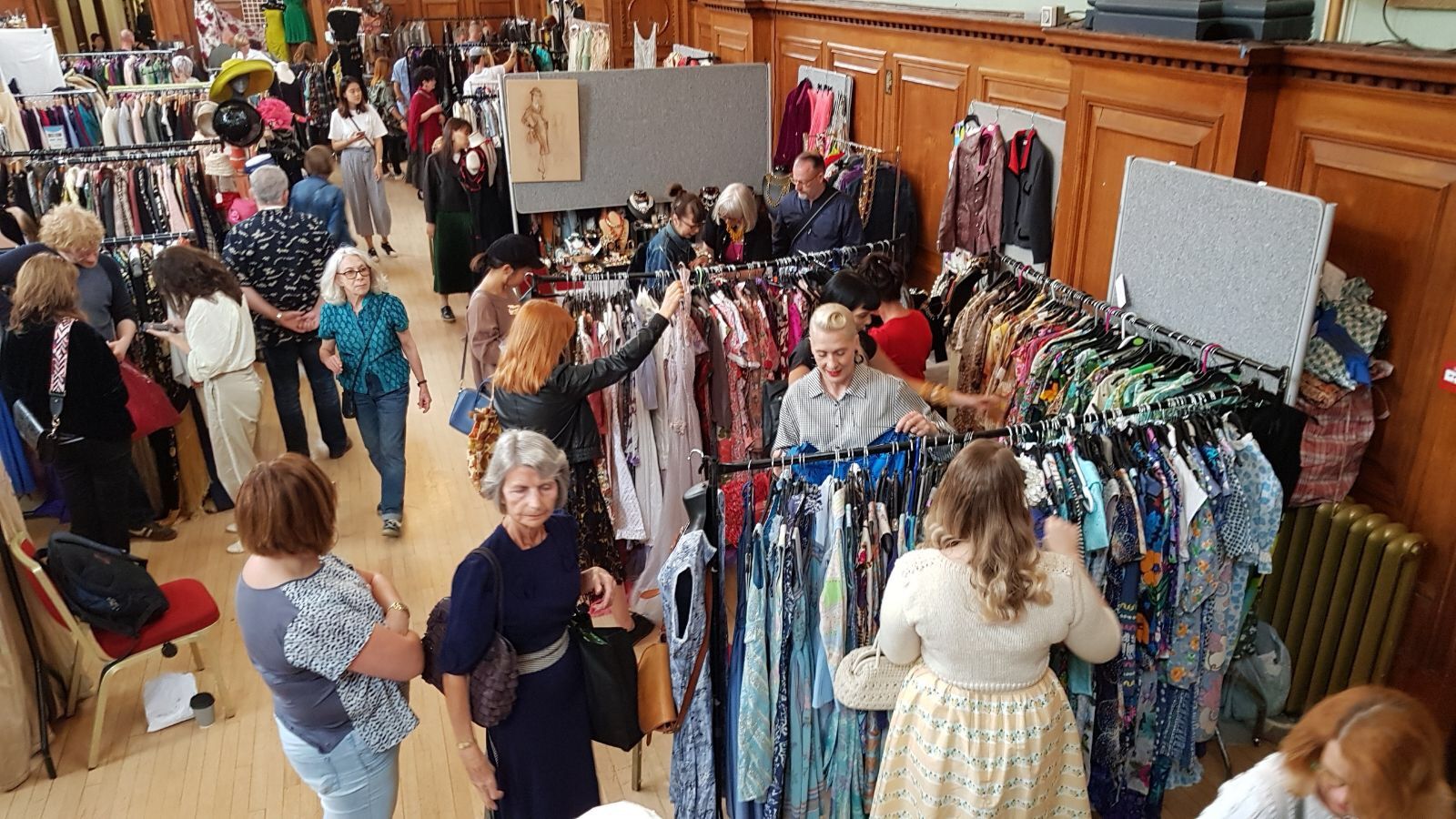 I am glad that I managed to stop by the fair though, it was nice to swan about in a pretty dress just before summer ended.


X O X O
Christina