I have just finished my first ever knitting project and you would not believe the sense of achievement I got from this little scarf - Unbelievable!!
I saw some delicious Rust coloured yarn from Rowan in the John Lewis Haberdashery Department and decided I needed a new scarf in my life ASAP. I don't know what came over me. Yarn and knitting needles in hand, I headed to the check out. It wasn't until I sat down later on to start that I realised I DONT KNOW HOW TO KNIT!!! Once again YouTube saved my life and the results are pretty amazing. This is the YouTube video I used to make my scarf-
How To Knit A Very Easy Scarf For Beginners.
I cast on 25 stitches and alternated between knit and pearl stitches (moss stitch) all the way through, slip stitching the edges to create this nice finished edge. I used 3 balls of 100g
Rowan big wool yarn in Lipstick
. My knitting needles were a size 10 just in case you want to know.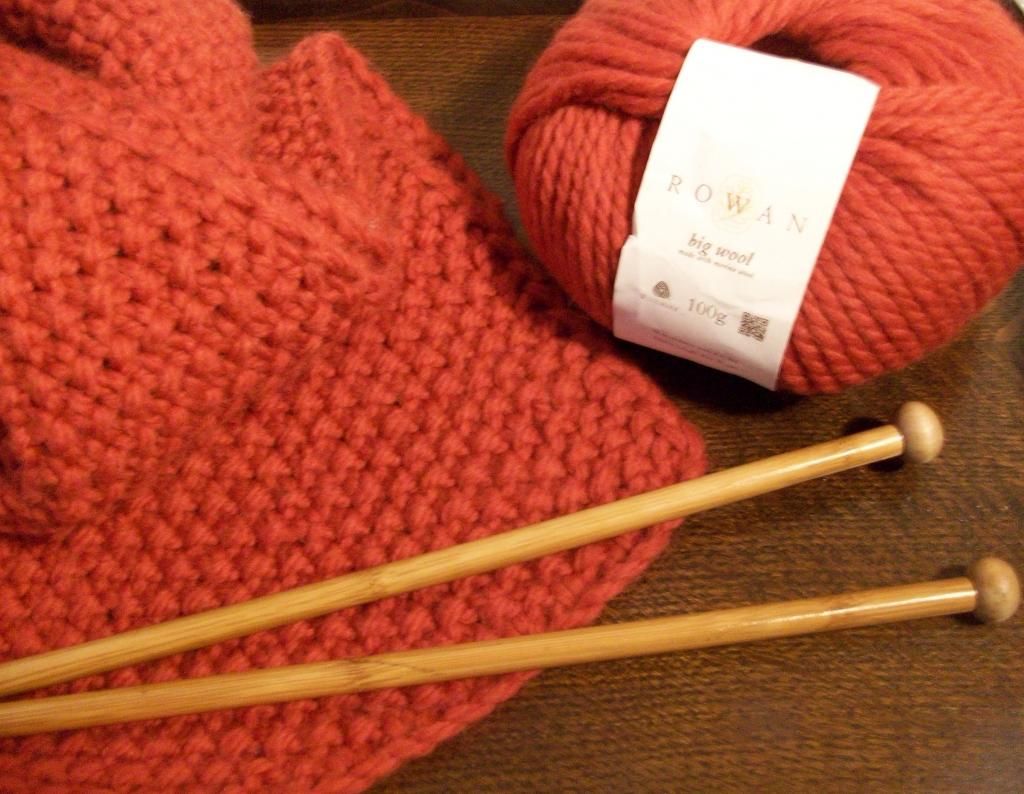 Knitting is a lot easier to do once your fingers get used to the movement, and if I can do it, anyone can. Everyone should at least give it a go! And the best thing is when you make a mistake you can always just pull out your stitches and go again, really easy!!! (I did this 3 times)
I have not taken this scarf off at all since I finished making it!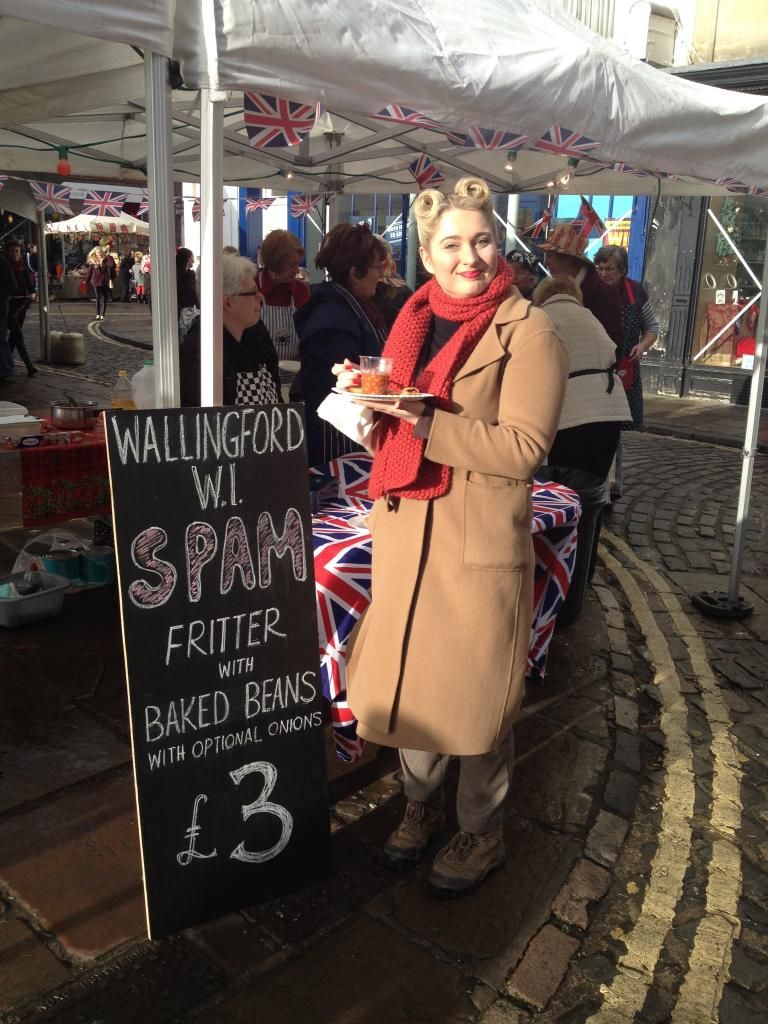 I visited the Wallingford Christmas Festival and wrapped up warm in my fantastic new scarf, which was lucky because it was B...B..B.BASKALING!!! The Women's Institute served delicious Spam Fritters, which I will definitely be re-creating at home for a frugal treat.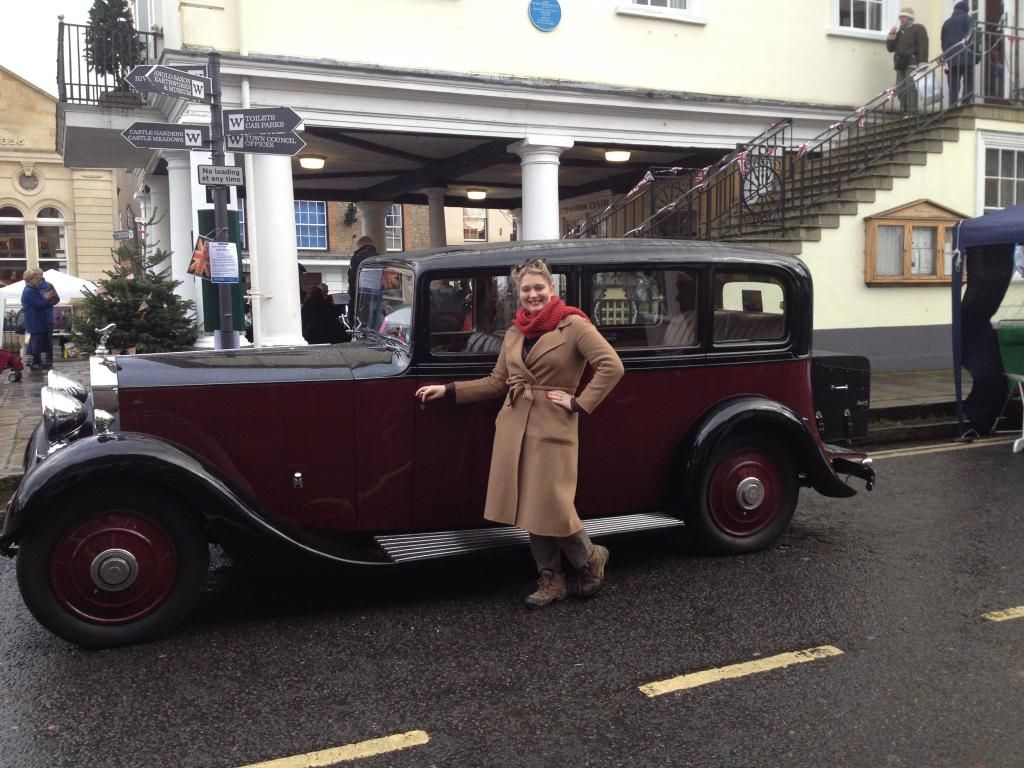 Here I am with a fabulous old car that was curiously parked for my posing pleasure (don't you love it when that happens). I don't know who it belongs to, but thank you anyway. Notice the bows and net head piece I am wearing. I picked it up there on the day and was too excited to wait till I got home to try it!
There was a brilliant brass band playing as we arrived that gave such a festive feel - I could just feel the festivities permeating all the grumpy scrooges for miles around. Here I am with my cousin Daniel enjoying the music.
What an amazing day out for me and my scarf!
xoxo
christina