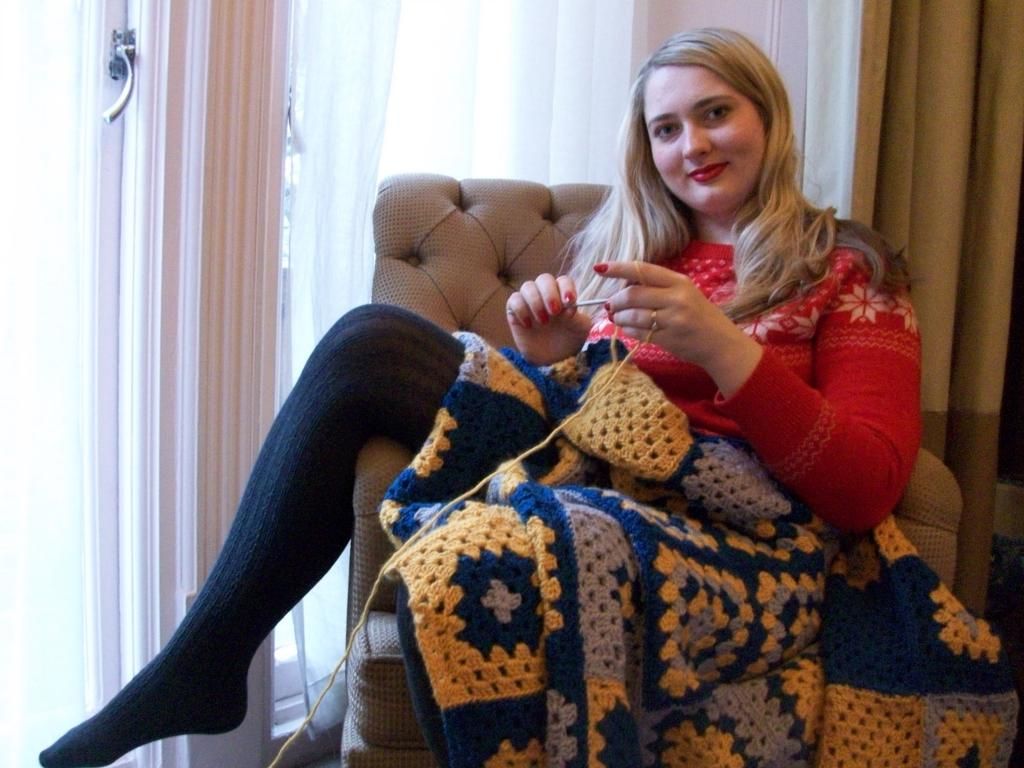 I have been working on my other half's (Jason) birthday present now since September. I wanted to learn how to crochet and found this video online
How to Crochet a Granny Square
. It took some serious dedication to get enough squares made for a quilt, but it is now done.
Happy birthday Jason, hope you like your quilt!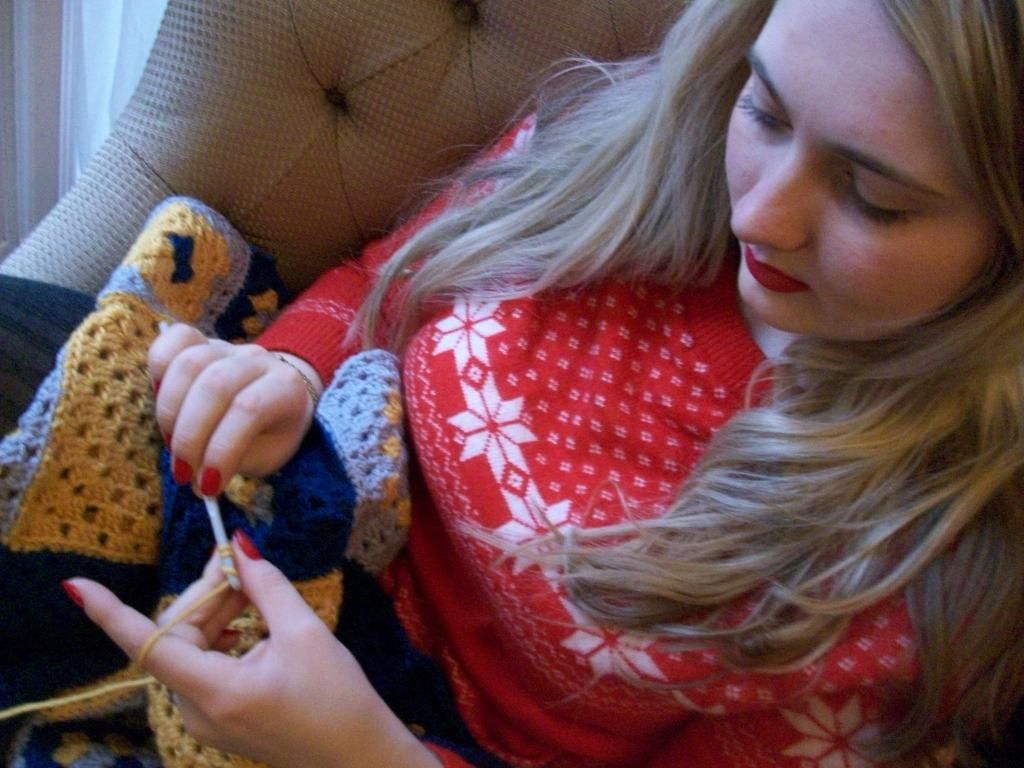 The great thing about granny squares is that once you have been doing them for a while they build up pretty quickly into a lovely pile of usable patches. And you don't have to make up a quilt, there are sooo many other uses for you to go wild!!!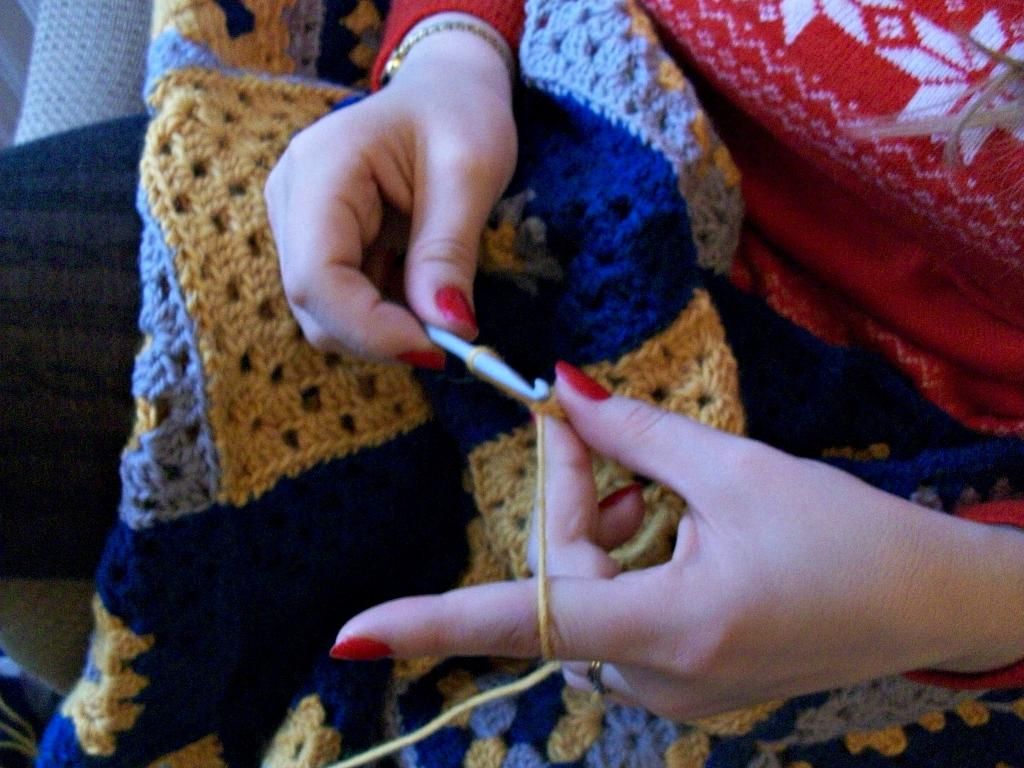 I seriously crocheted non stop in December. Here I am going at it on Christmas day. I tried to get a patch done every day but it didn't always happen and I seemed to always be playing catch up. I was getting some weird looks on the London underground whilst I crocheted up a storm.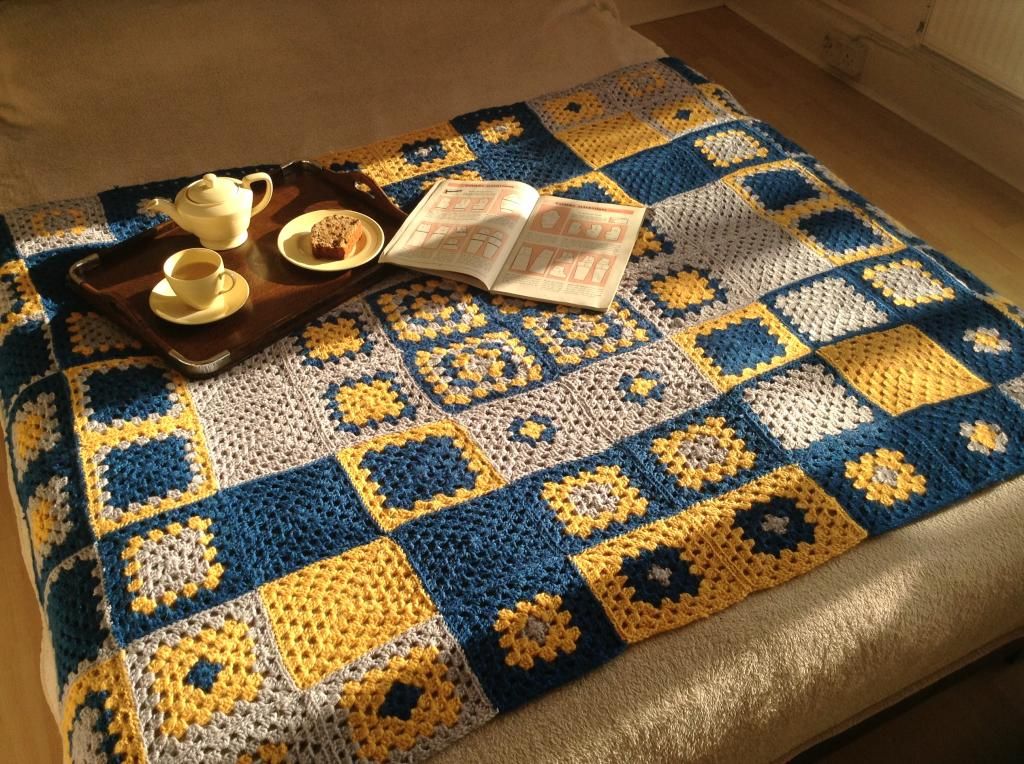 I'm really pleased with how it turned out. I washed it before I wrapped it up and put it in the machine on a cold delicate cycle, and it came out perfect. I air dried it laid out on dry towels, which takes up a lot of space but I didn't dare put wool in the tumble dryer, smells like a disaster to me!! I'm not one for dry cleaning (I'm a great believer in the cleansing qualities of water) so this quilt seriously needed to be washable.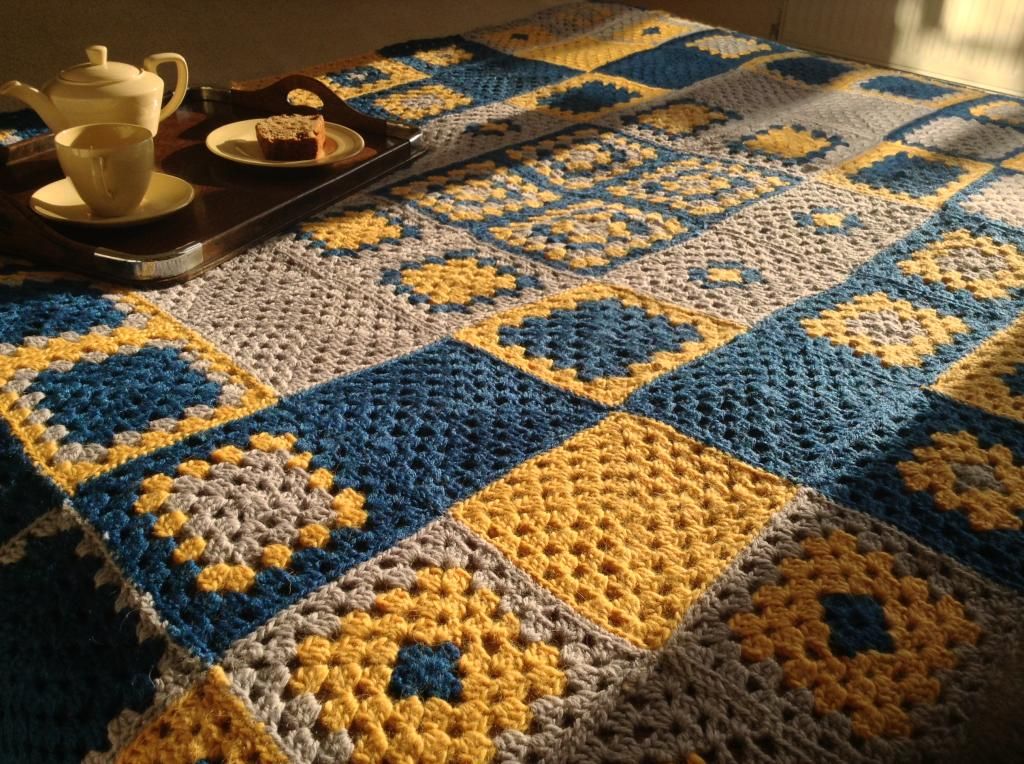 I hope you like my quilt!!!
XOXO
Christina