My New Years resolution this year is to bring my lunch to work in an attempt to eat a bit better and save a few pennies. I have found the perfect lunchbox that is AMAZING but alas has spent the last year safely hidden away awaiting its useful debut.


Here it is in all it's glory. Battered and bruised to perfection. Isn't she a beaut!!!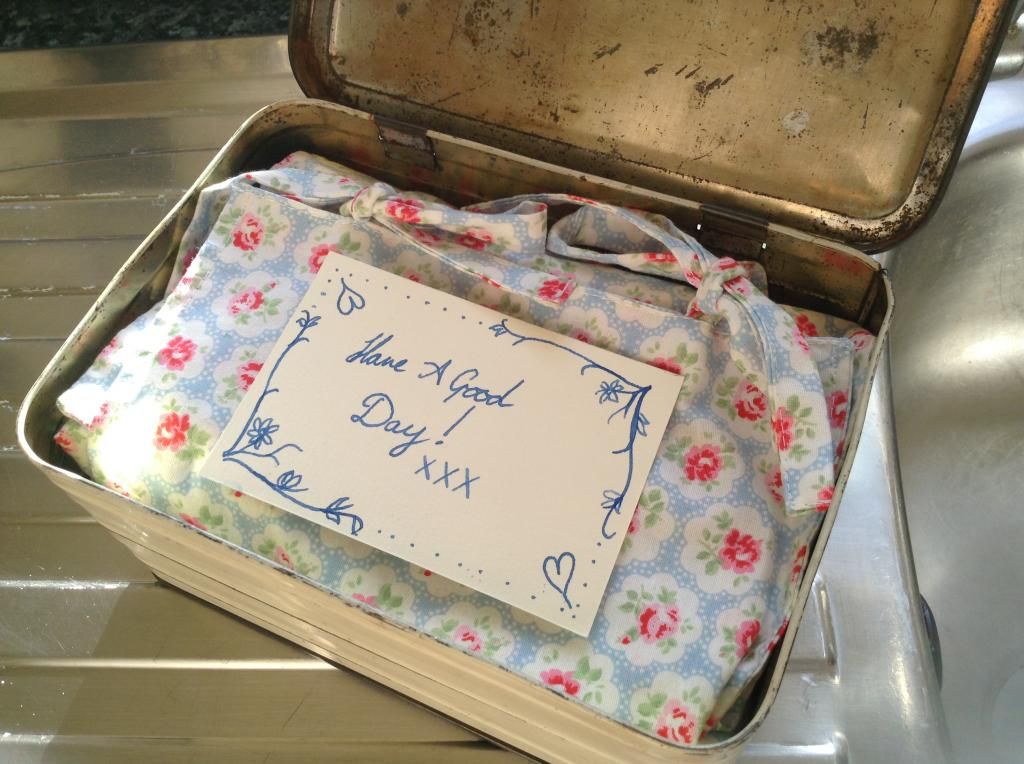 I made a useful cotton liner to avoid any potential rust/metal contamination (better to be safe than sorry). And though I don't usually write sweet little notes for myself to find at lunchtime, I thought it would be a nice idea if you make lunch for your little ones (big ones would be grateful too I bet!) for them to find in the middle of the day.

I have already taken my lunch to work with me every day since the end of December, and find I look forward to my little food parcels inside my fantastic lunch tin. Perhaps because I always include a nice slice of cake and a sweet treat on the top.
***
Now you may not think that this little tin looks like much, BUT WAIT... I have yet to share with you the best bit about this tin, and that is - that it is a FAMOUS tin. It starred in the Hercule Poirot episode "Evil Under The Sun" in which it was used for drug trafficking heroin onto an English island by some super spiffy-looking crooks!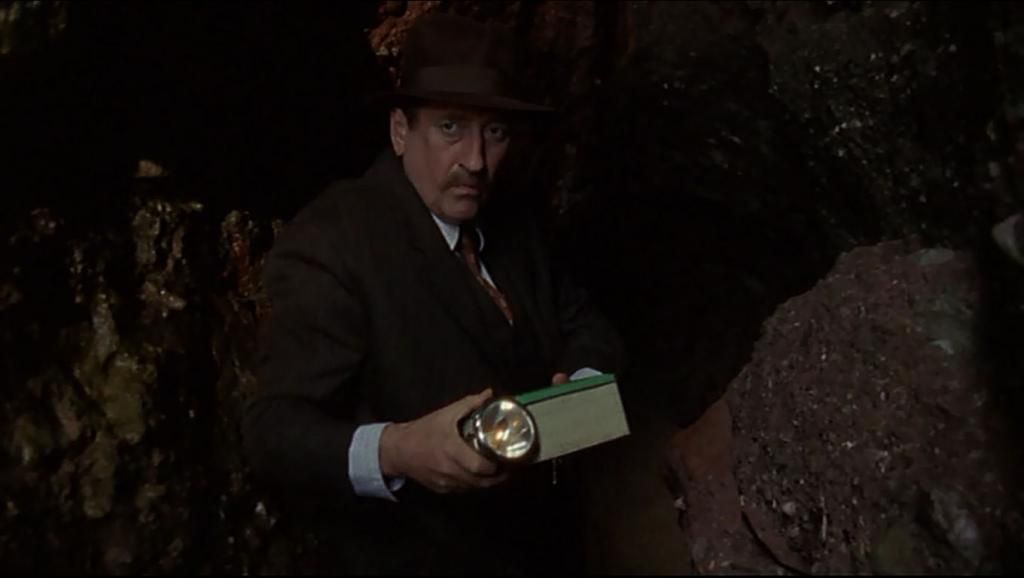 Here is Chief Inspector Japp having just tracked down the smugglers stash.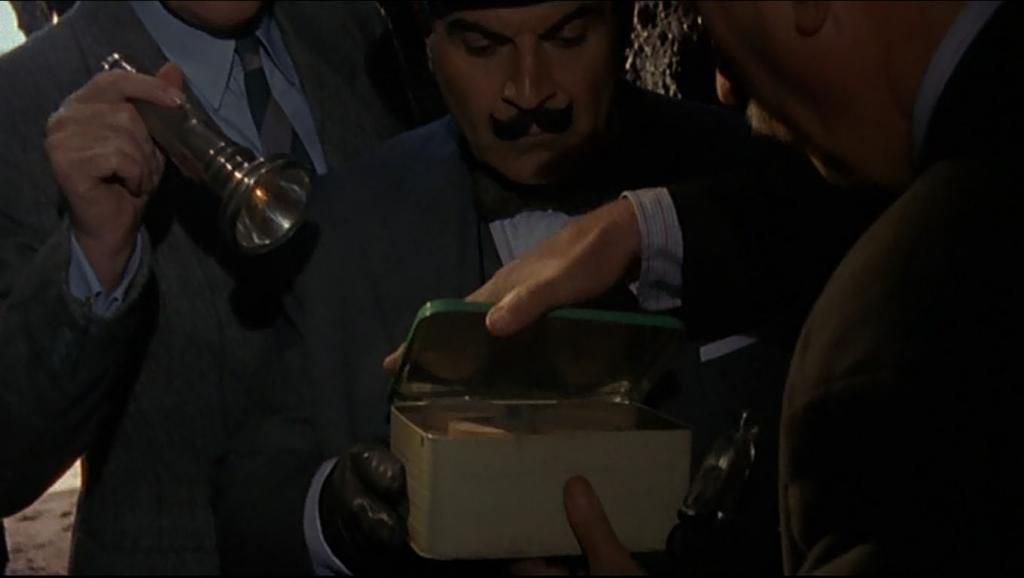 "I don't think these are sandwiches!"
And here is Hercule Poirot himself peering into the suspicious sandwich tin only to discover an obscene amount of heroine inside!
To anyone who is not familiar with Hercule Poirot, you must immediately go and watch it! It is 1930s fantastic, and the moustache in the picture above says it all. He is an absurd character whom instead of laughing at you laugh with him and love his ridiculous ways.
I'm working on a tutorial for my sandwich box liners and it will be available soon.
Fingers crossed that all of your New Years resolutions have made it past the first few days and are still holding fast!
XOXO

Christina