I have designed these lunch box liners to avoid any potential rust poisoning disasters (ha ha!!) and also they just look super cool!!


This is my lunch box in action! You can also check out a little more about my lunch tin in my previous post
Evil Under The Sun

.
Here is the finished liner laid out for you to see. I will show you a step by step of how to make one yourself.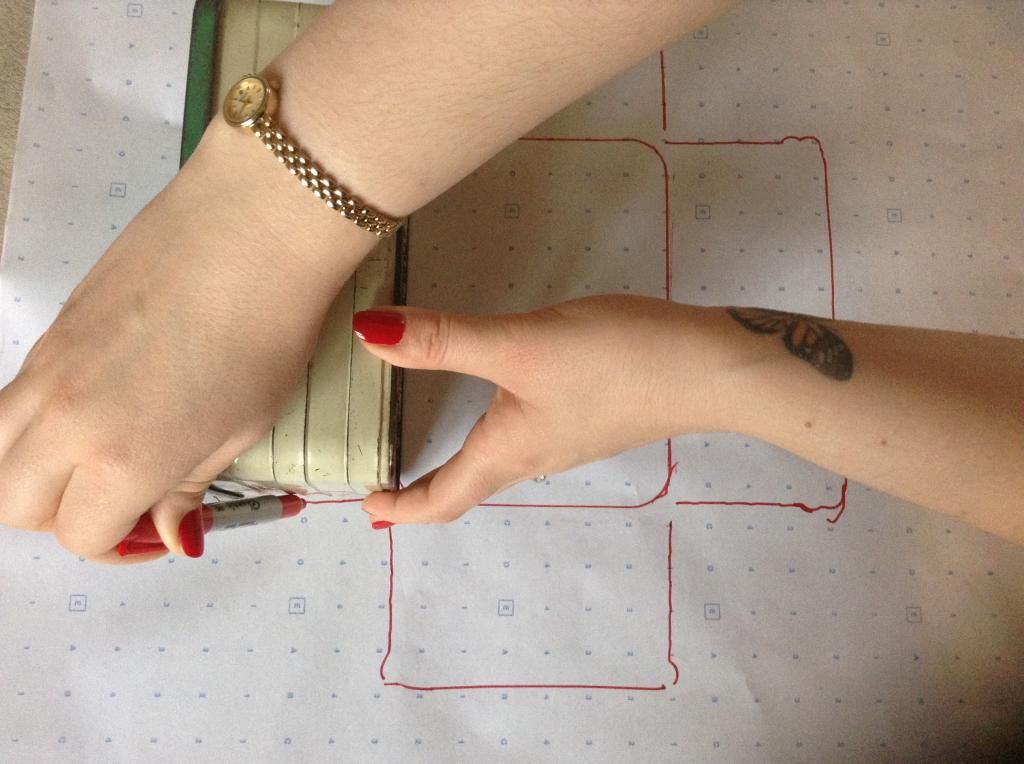 Make a net of your box by drawing around all the edges on to paper.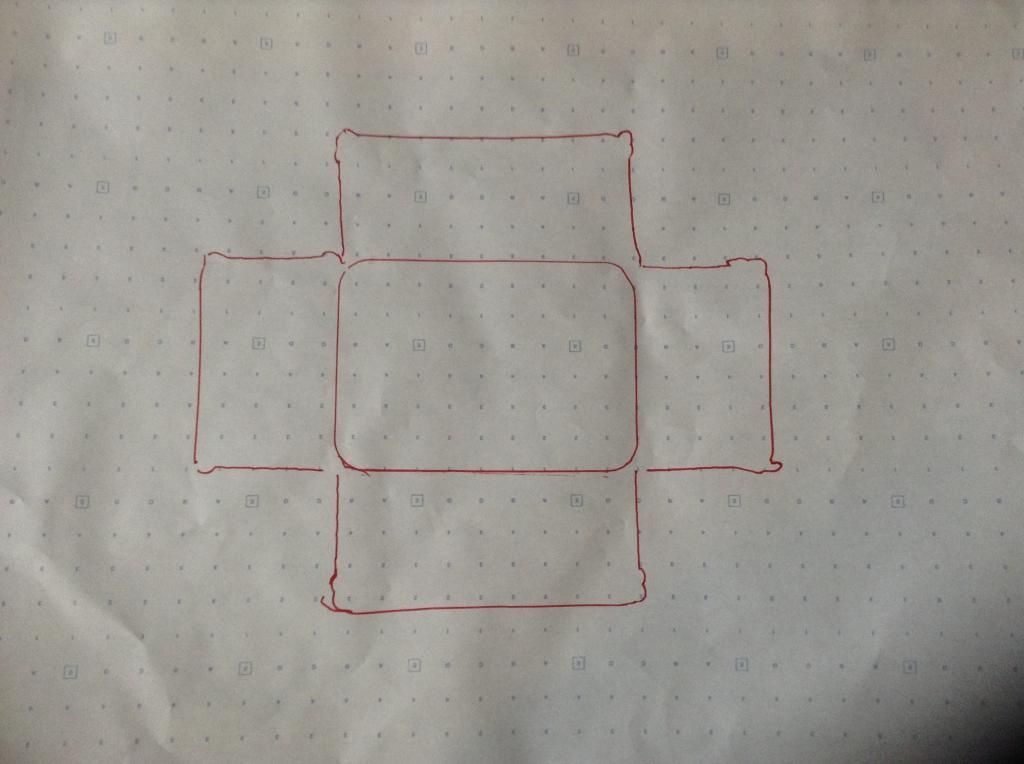 It should look similar to mine. Don't worry that the lines aren't quite straight, we will sort that out later.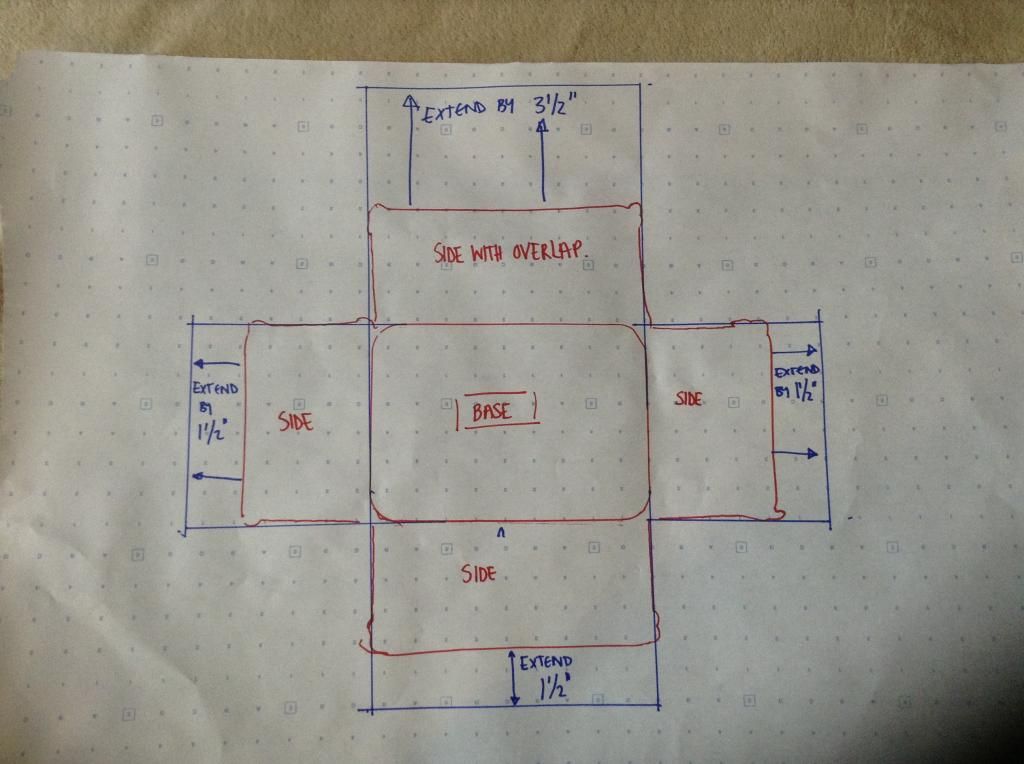 Straighten your edges using a ruler and extend the height of the sides as shown. You should add 1.5 inches to your front three sides and 3.5 inches to the back side. This extra will become the overlap to enclose the contents.
Add 1/2inch of seam allowance around the entire pattern and cut out your liner in the fabric of your choice. Cotton works best in my opinion as it is washable, breathable and the choice of interesting prints is endless. You must cut out 2 for the main body.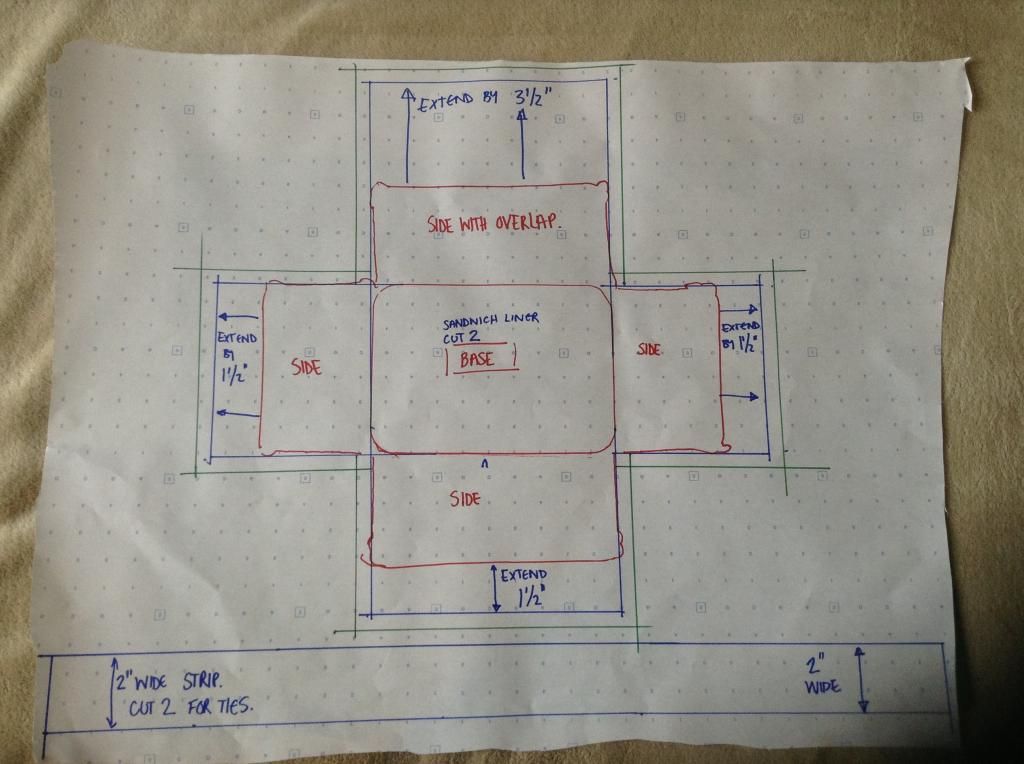 Draw a rectangle 2inches high and 16 inches wide. This will be the ties for your liner.(alternatively you could use ribbon)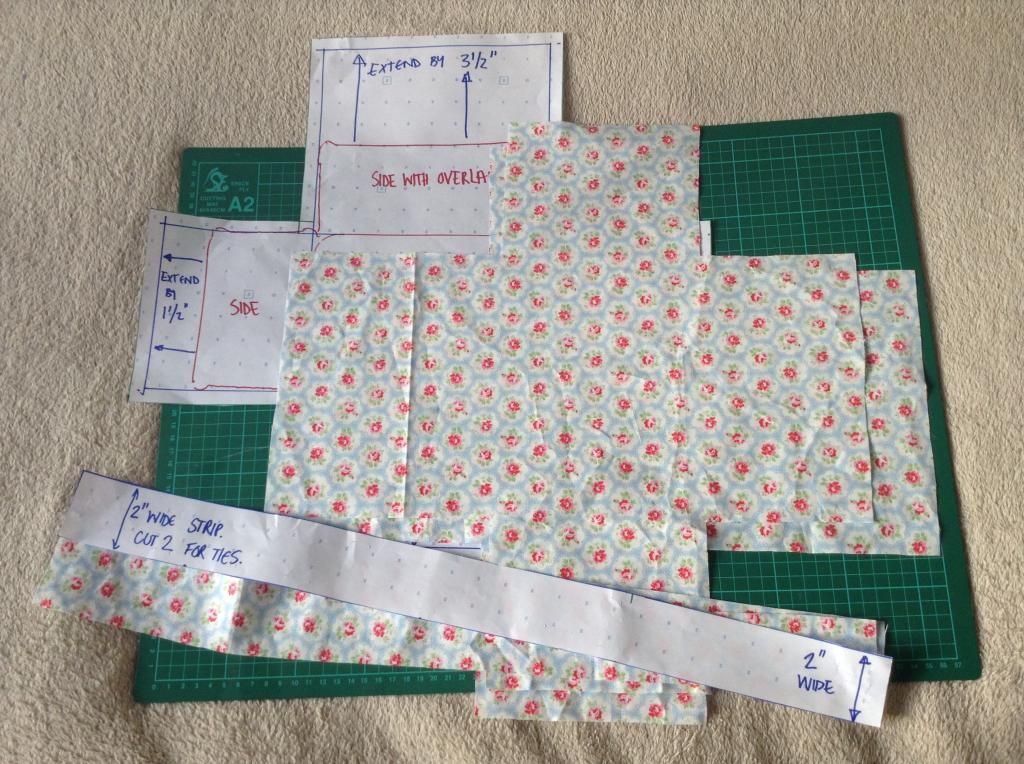 (Before you cut out your liner I advise prewashing your fabric to avoid shrinking in the wash after its made up.) You must cut out 2 strips and 2x main body of your liner in the fabric of your choice.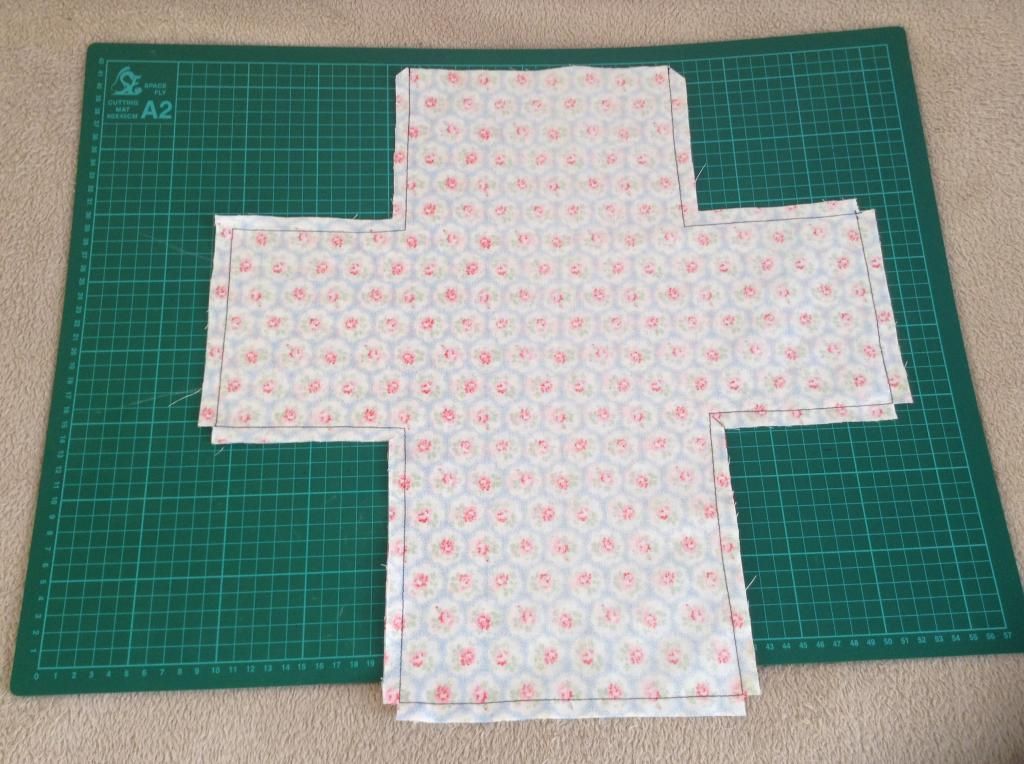 Stitch around the edges of the main body as shown above, leaving the shorter edge open, this will be the front of your liner when finished.

Clip the inner corners and notch the outer corners.
Turn right side out and press flat.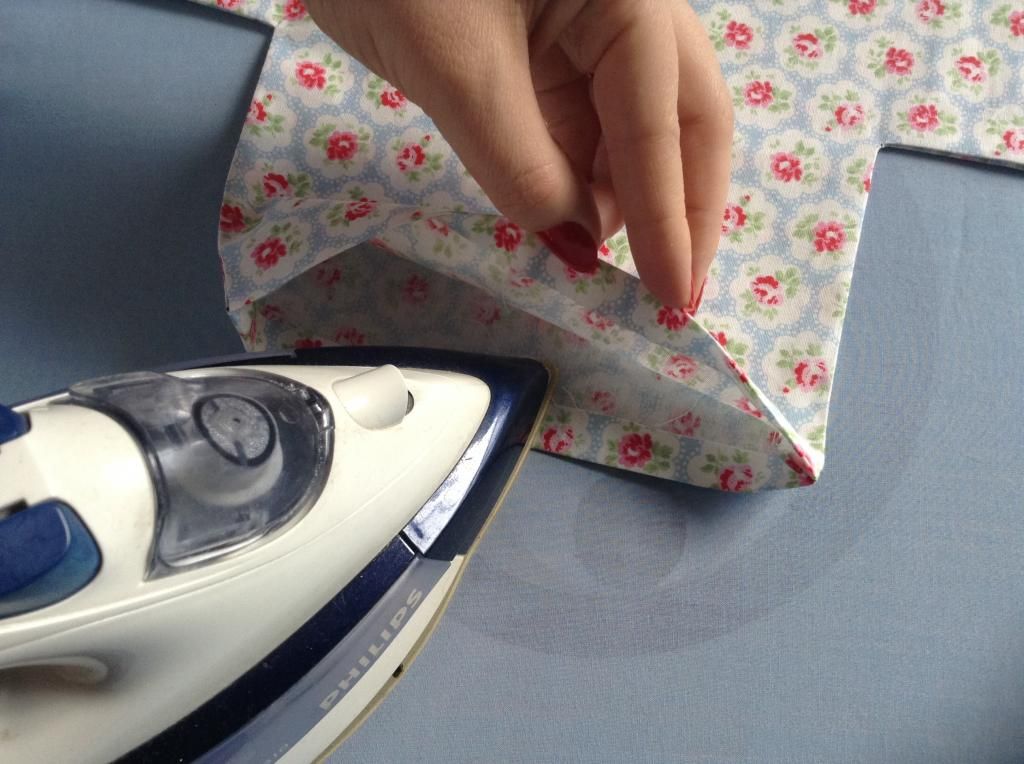 Turn 1/2 inch seam allowance inside the open side.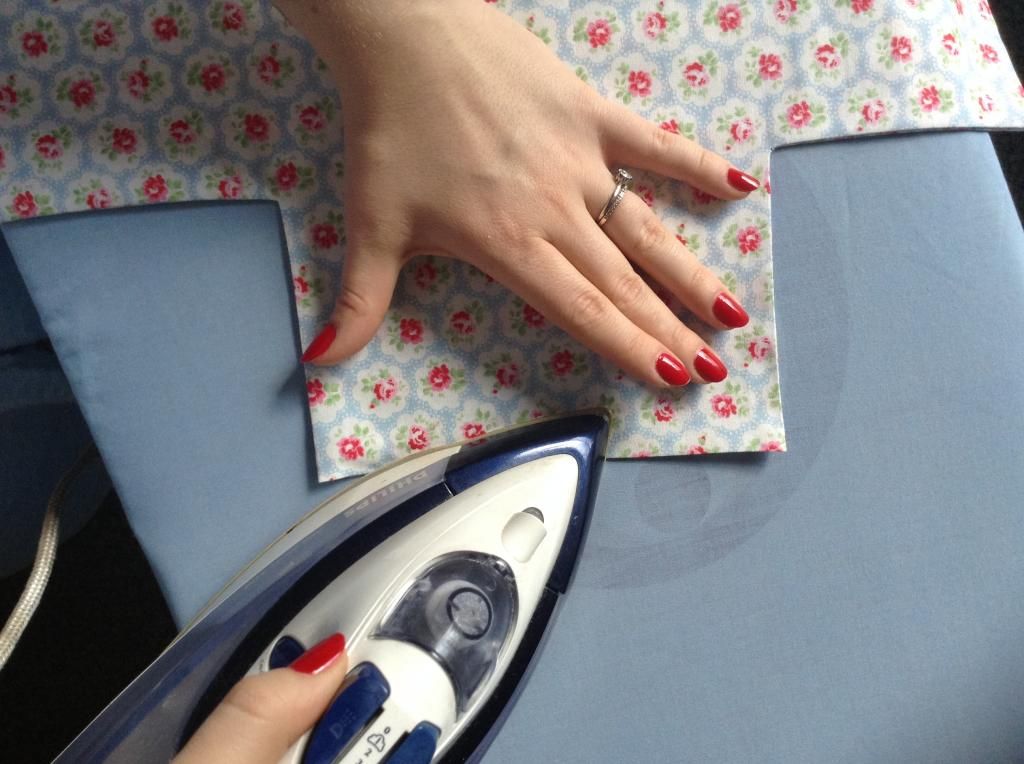 Press closed. Make sure both edges are straight.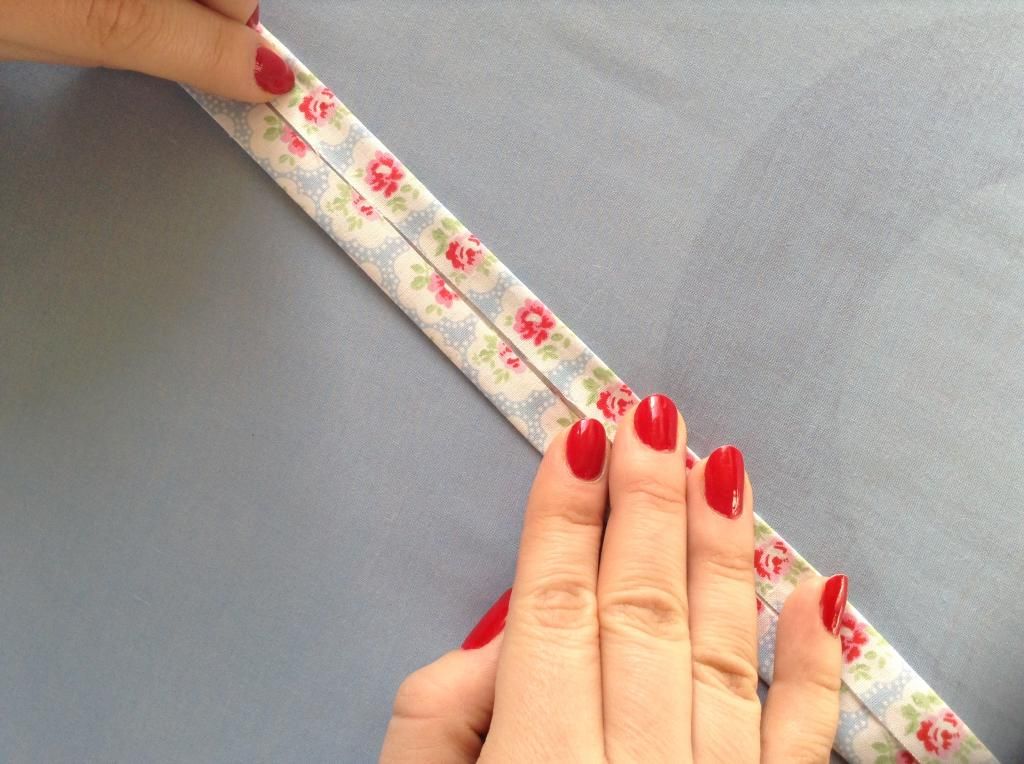 To make the ties, use your 2 cut strips of fabric and fold the edges of your strip to the centre and press.
Then fold in half to enclose the raw edges and press well.
Your ends are finished by folding 1/2 inch inside and pressing down. Then fold closed and press once more.
Press, Press, Press! Very important to make for easy sewing. If you don't press you will kick yourself later!
You should end up with 4 strips as above. Your long strips are cut in half after pressing to leave you with the 4 needed. Notice the top 2 have both edges enclosed whereas the bottom 2 have only one end enclosed. This is important as the 2 raw edges are enclosed into your liner whilst the others are visible.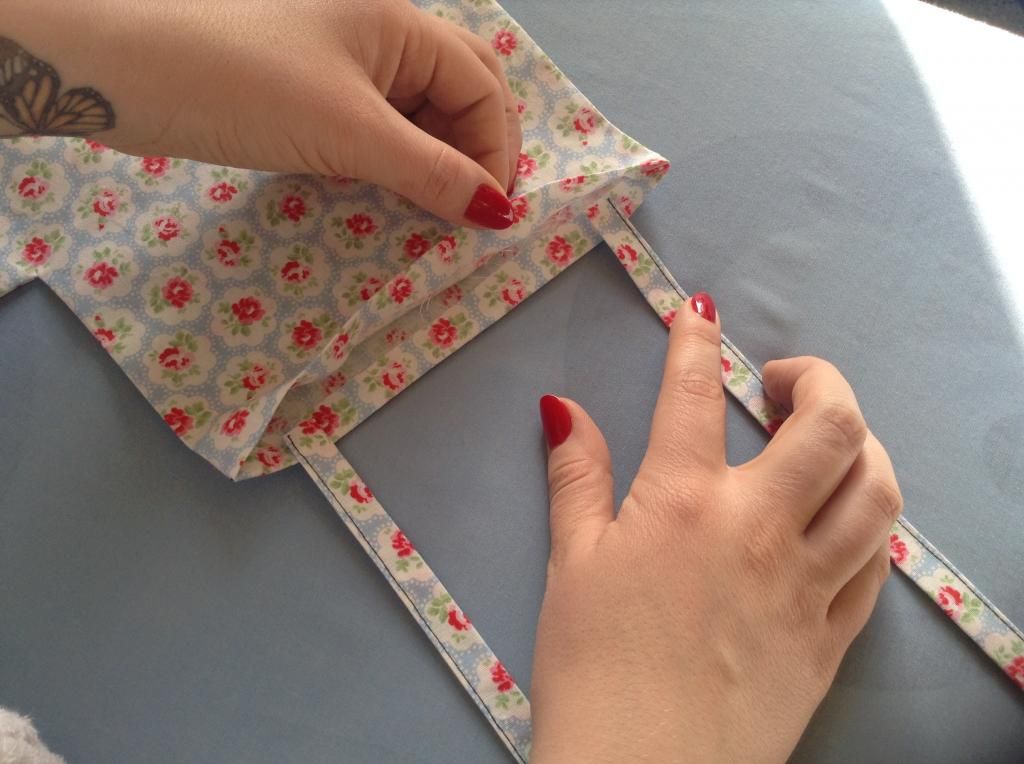 Slip your ties into the opening left at the edge 1 1/2 inches away from the sides. They should line up with your seam allowance, that's 1/2 inch pushed inside.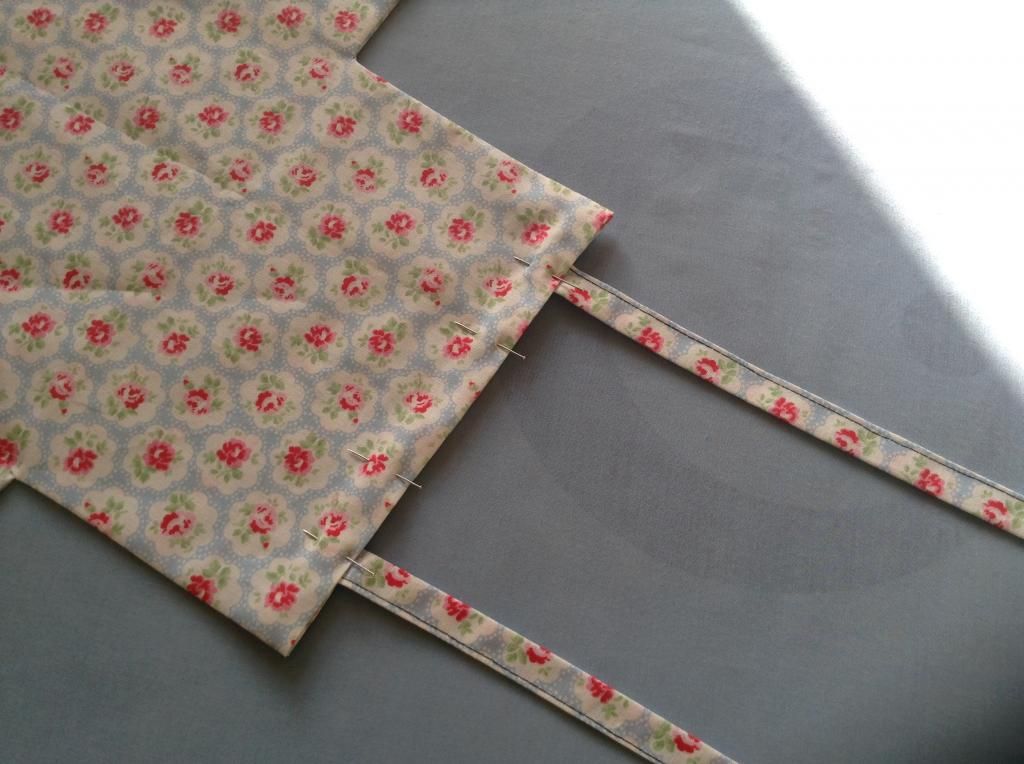 Pin into place along the entire edge.
Now topstitch to enclose the ties and go all the way around until all edges are top stitched. (please use matching thread, I have only used contrasting for you to see)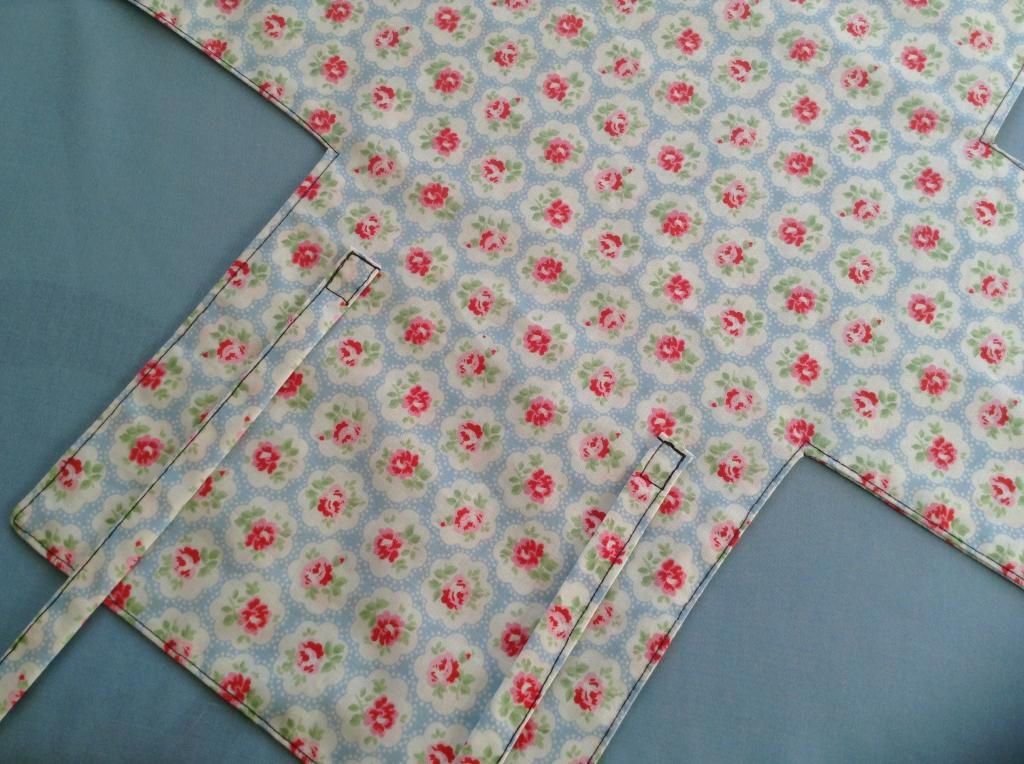 The remaining 2 ties are placed again 1 1/2 inches away from the sides and should be 1inch away from the fold line as shown above and top stitched with a square of stitching to secure.
And there you have it!
You are now ready to prepare a delicious healthy lunch for yourself or the ones you love.
Bon Appetite

x o x o

Christina