Criterion is based at Piccadilly circus and is surprisingly hidden in plain sight. I have walked past it many times and been totally oblivious to its presence. I saw it advertised on a voucher website which prompted my visit.
Criterion is an old, English establishment - over a hundred years old - and is still in the same location. Inside the restaurant is splendidly opulent. My photo does not do it justice. Glittering gold ceiling and mirrored walls, very fairy tale-esque. I felt tiny sat in such a large space with massively high ceilings. There was a grand piano in amongst the tables, but unfortunately there was no one playing while we were there, so I was a bit disappointed.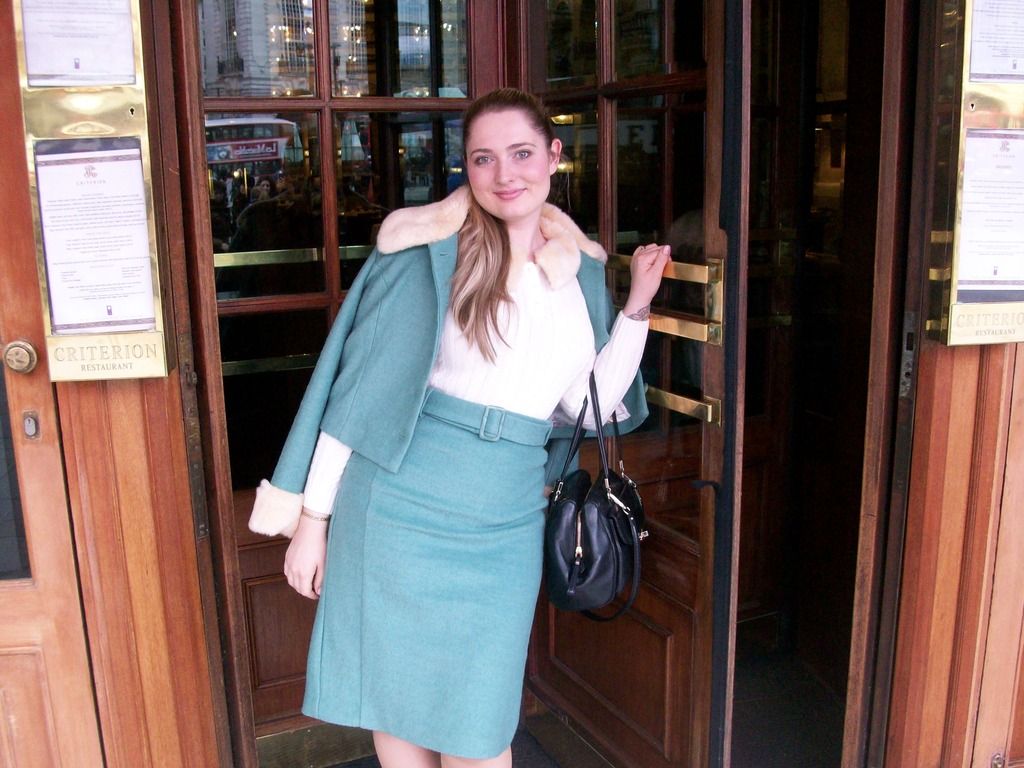 I wore my new Collectif suit to tea, and I felt very proper and sophisticated in the mint green jacket with faux fur cuffs and collar.
The waiting staff were unbelievably polite and attentive. The hostess seemed to be expecting us and every staff member we passed greeted us warmly. It was an unusual experience to be served by such happy people and made our time there all the more enjoyable.
There was a varied selection of loose leaf teas to choose from - a flavour to suit everyone - and the waiters kept topping up the water, which I am always grateful for.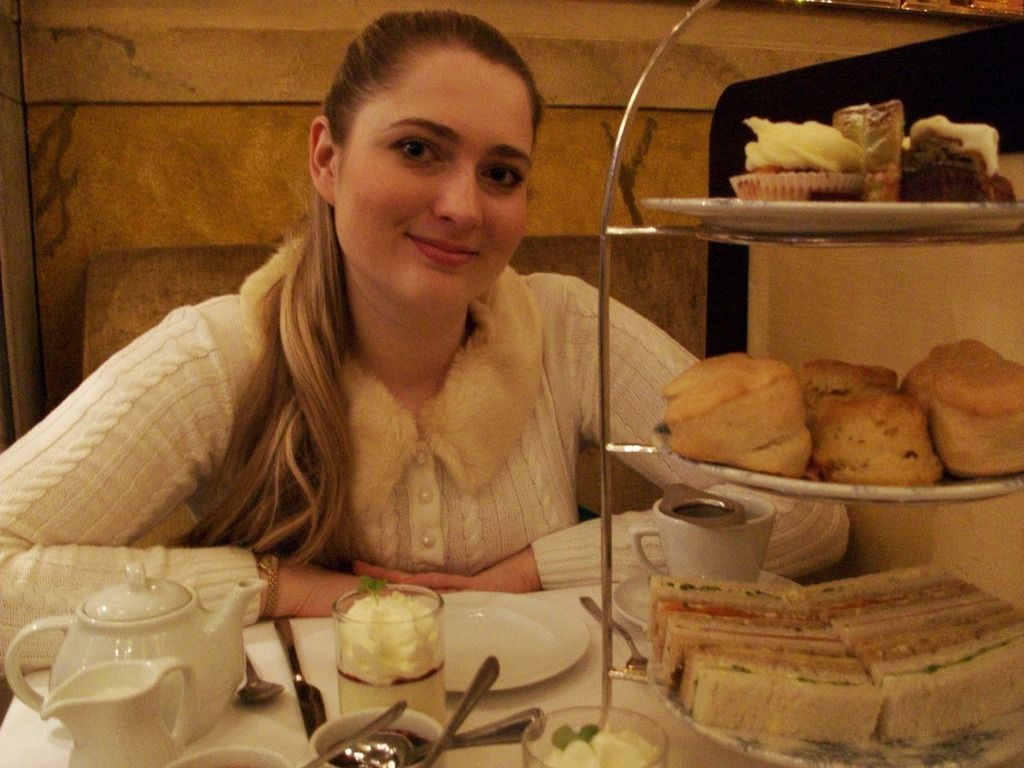 I paid £20 per person for champagne afternoon tea and there was plenty of food! We were greeted with a champagne cocktail, which was a lovely start, and gave us the oportunity to absorb the setting. Tea was served shortly after with an assortment of finger sandwiches, sweet and savoury scones, homemade preserves, cakes, chocolates and a dessert. I could not finish all the food but it was all scrumptious!
For the Criterion I would score as follows
Mise-en-scène - 4/5 - An opulent setting with soft lighting, glittering ceilings and mirrored walls.
Tea - 4/5 - A varied selection of loose leaf teas that were topped up with water.
Scones - 3/5 - The sweet scones were large, quite dry and dense. I did like the savoury ones though.
Service - 5/5 - Very friendly staff who were attentive, happy and accommodating.
Value - 4/5 - They do great deals on amazon local, and there were plenty of scrummy cakes.
Total: 20/25
Keep an eye out for my next Afternoon Tea review which will feature next month. I'm aiming to visit a different London tea room every month in my search for the best!
XOXO
Christina