Well, Hello there!
I have been looking for a wide leg trouser this winter but wasn't sure if they would be flattering - I'm used to a more fitted leg. After seeing Brittany at
VaVoomVintage
sporting a similar style I went ahead and ordered a pair.
I chose to go with the brand
Heyday
because they are a British brand that prides itself on quality and had a good range of colours. I went with their Swing Trousers in Grey for their versatility. The colour is a good neutral tone to be worn all year round and the fabric has a nice soft drape whilst being full bodied and medium weight.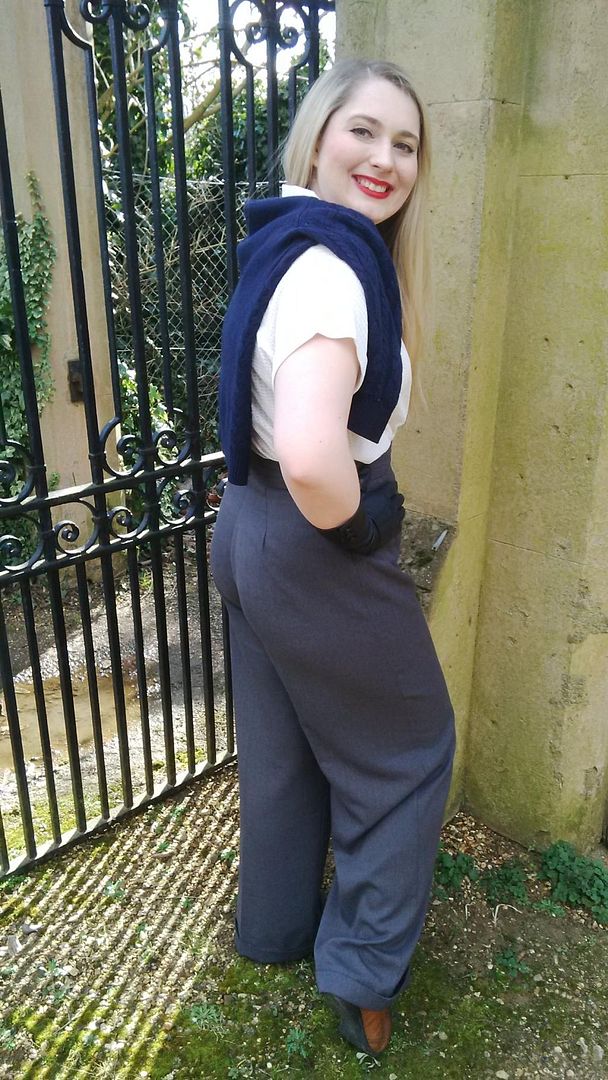 Looking good at the rear!
For sizing I went with the size 16 as recommended on their sizing chart (I usually always wear 14). They are a good fit in the hips and bum and only needed taking in at the waist as I had hoped - for the perfect fit.
I really like the side button closure, easy to open and adds an interesting detail on the side.
I shortened the hem by 1 1/4" and recreated the turn-ups. I also took in the waist by 2 1/2" and left all the fabric inside. You never know it may need to be let out later! The alterations took under an hour and I was happy to go ahead with them to get the best fit.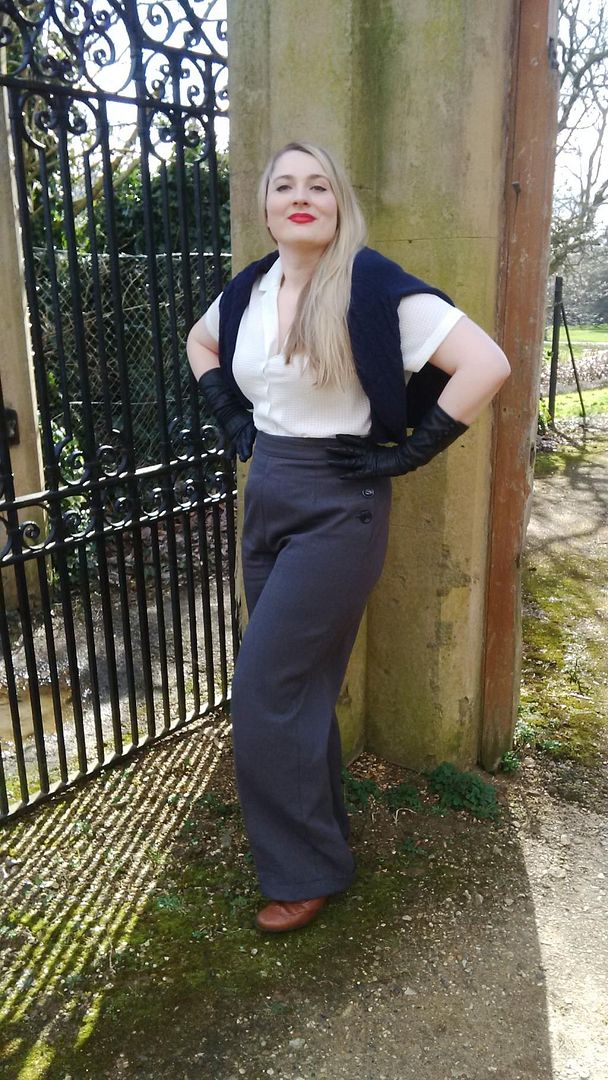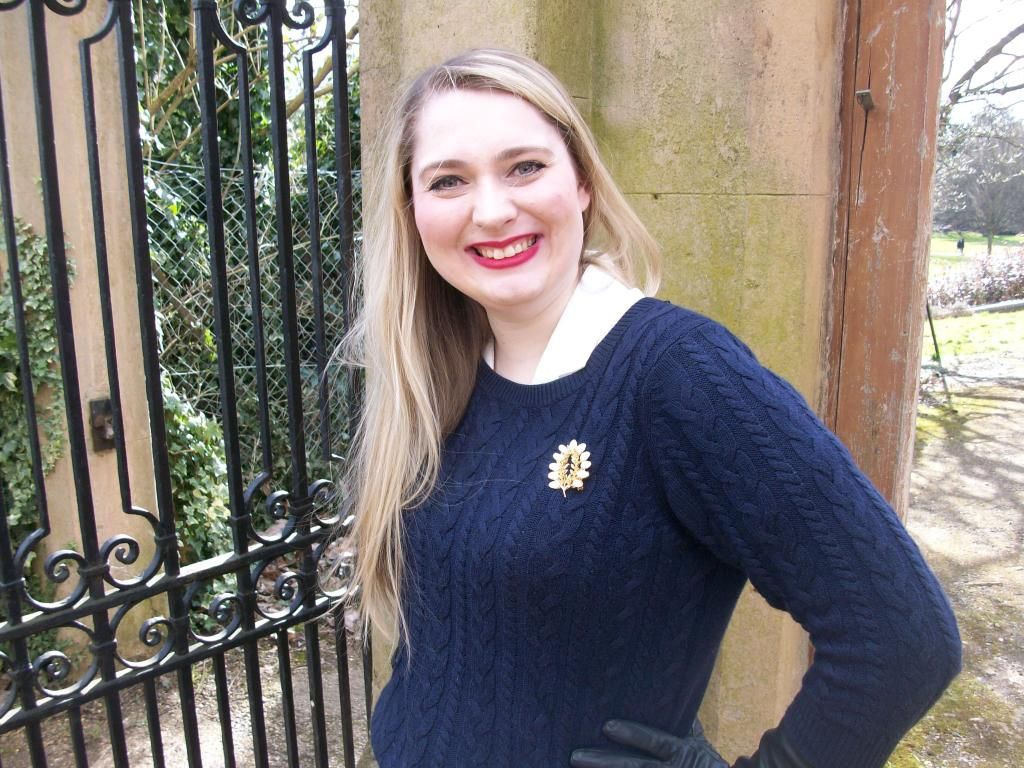 I have styled the outfit with an ivory flat collared blouse, a navy cable knit jumper, a gold styalised leaf brooch, black leather gloves and brown brogues for a casual 40s daytime look.
Anyone else a fan of the wide leg? And how would you style them?
XOXO
Christina
P.S. This is not a sponsored post, I bought these trousers with my own money after comparing different online companies myself. I have created this review in case someone might find it helpful.