This is the first pattern from
Mrs Depew
that I have used and I was pleasantly surprised with the fit. I made up the size L, but was worried that the cups may be too small. The pattern outlines a 38" bust, and because I am a 41 1/2" bust, the difference was enough that I expected to be doing some serious pattern adjustments. To my surprise the toile fit me perfectly. It is cut very generously in the bust, so I expect that many people would need to grade this down.

This pattern was very easy to use. The instructions were completely clear and I finished everything in one afternoon.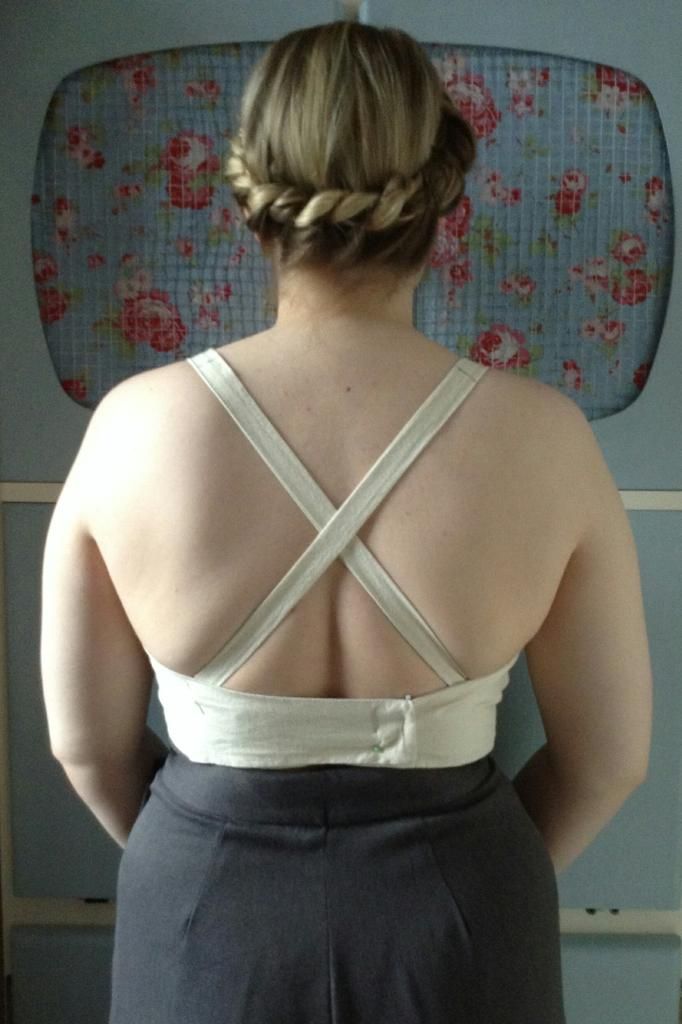 Extremely depressing to look at your back centred and zoomed in, but needs must for a review I suppose.

I can't deal with the discomfort of a halter strap, so I have gone with cross over straps. No neck discomfort! Really a much more practical choice I think.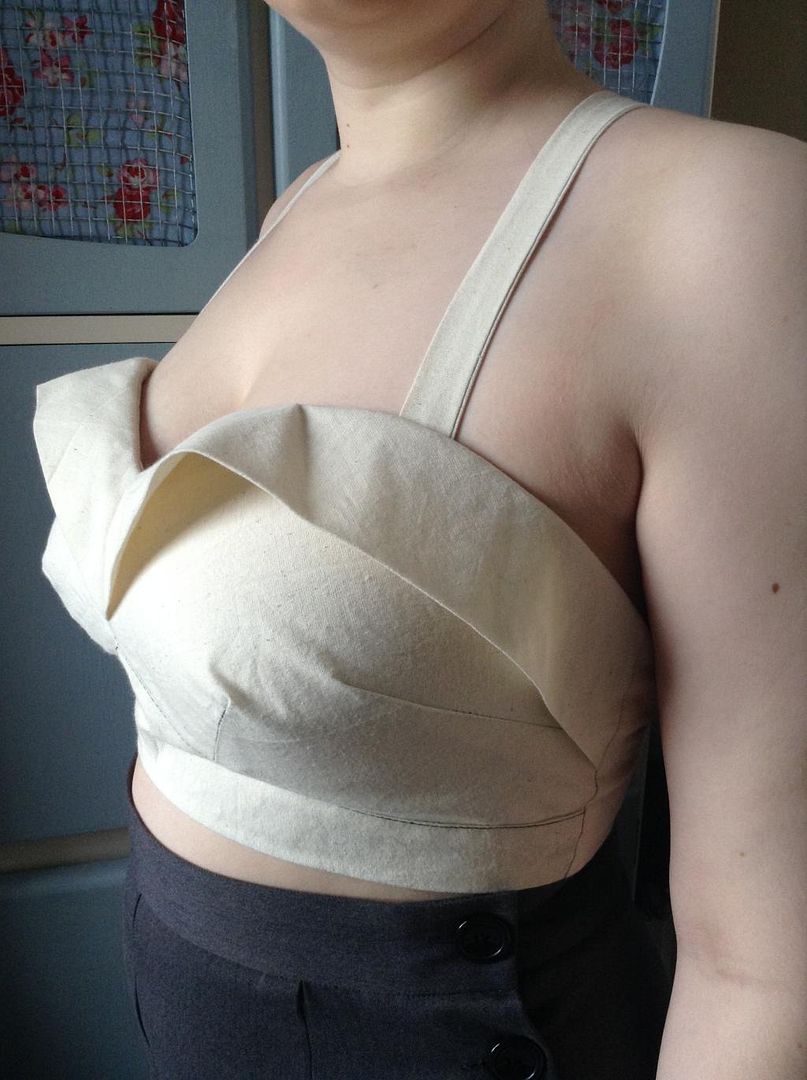 Worn with a bra, the cup shape was distorted so I have decided to go without, and I'm much happier with the shape. Being a double layer of fabric and of a medium weight, the bustier is very supportive and structured. (I did not use interfacing for this toile but will for the real deal where the pattern specifies in the arch detail and under bust band.)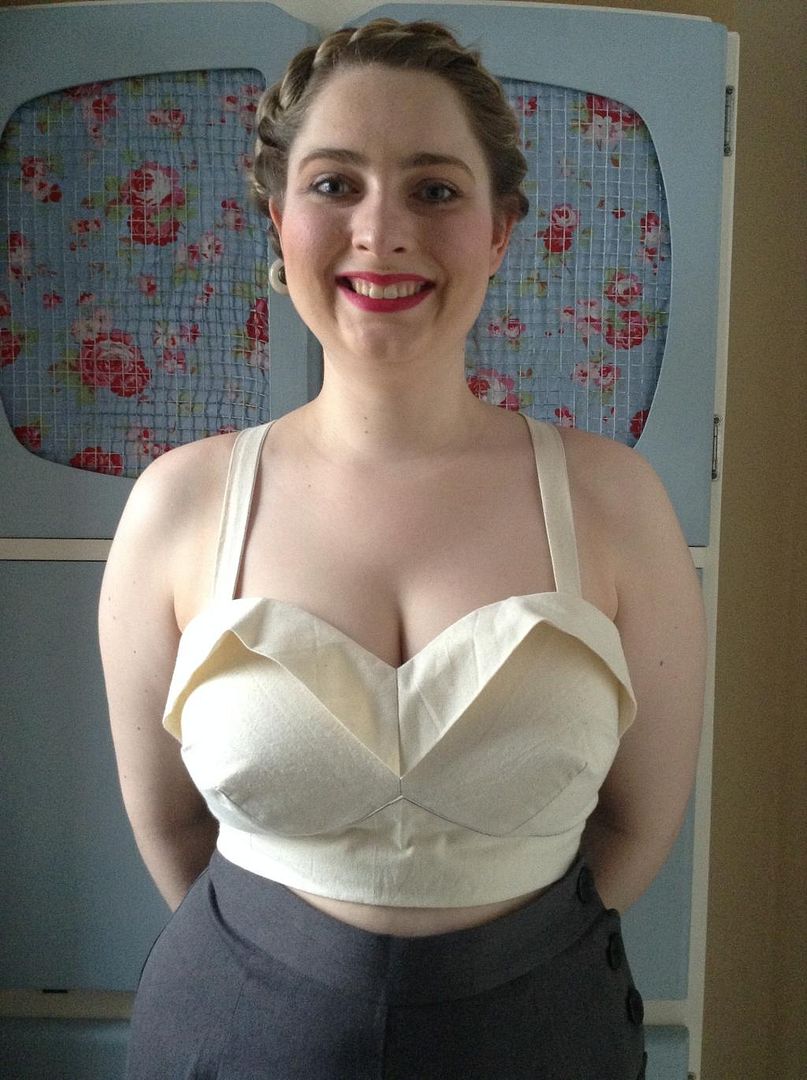 This is a very cute top that I will be making up in a white cotton twill for spring. It will go well with many high waist options, so this is such a useful top to have in your wardrobe.

Worn in a patterned cotton with matching skirt or shorts, this would make a very pretty playsuit; or by lengthening the bodice to the waist point and attaching a skirt this could be transformed into a summer dress very stylishly.

A definite Triumph! Thank you Mrs Depew.


Has anyone else used a Mrs Depew pattern? If so what did you think?


X O X O

Christina