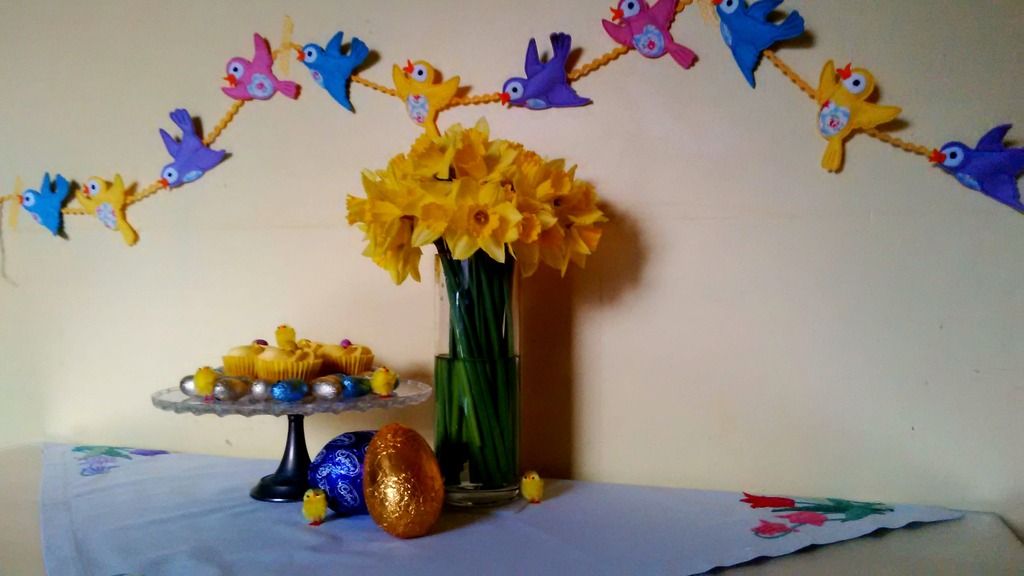 I must admit that I love any excuse to decorate at home, and Easter is just perfect to combine decorating, a little bit of crafting and chocolate eating. Winning combination if you ask me!!!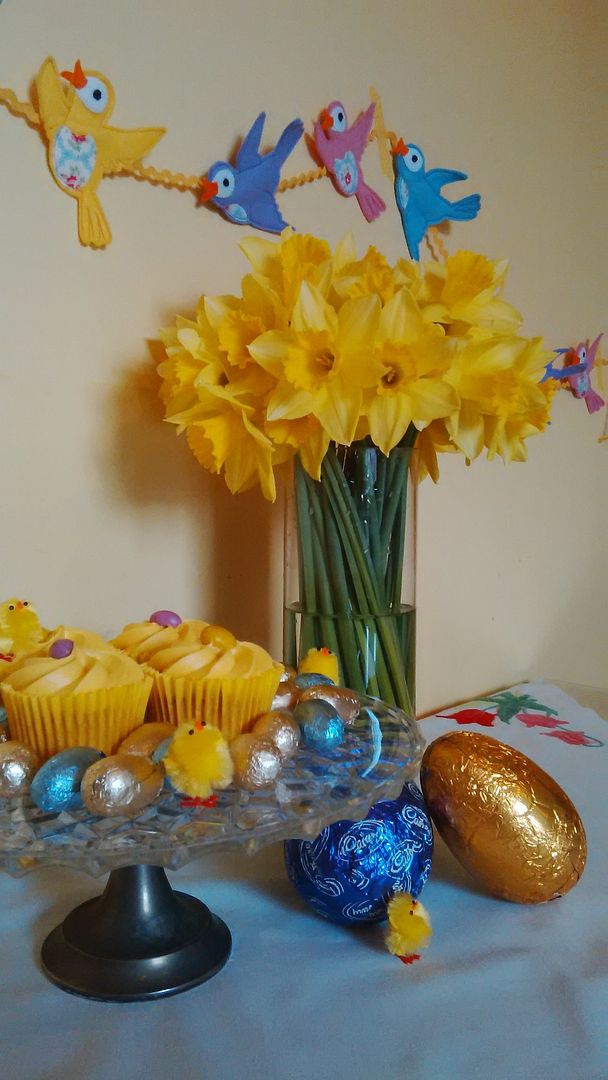 I created an Easter display in the kitchen to showcase my most recent crafting accomplishment: an Easter Bird Garland. It was a lot of fun making these little birds and I have been super excited to get them up on the wall.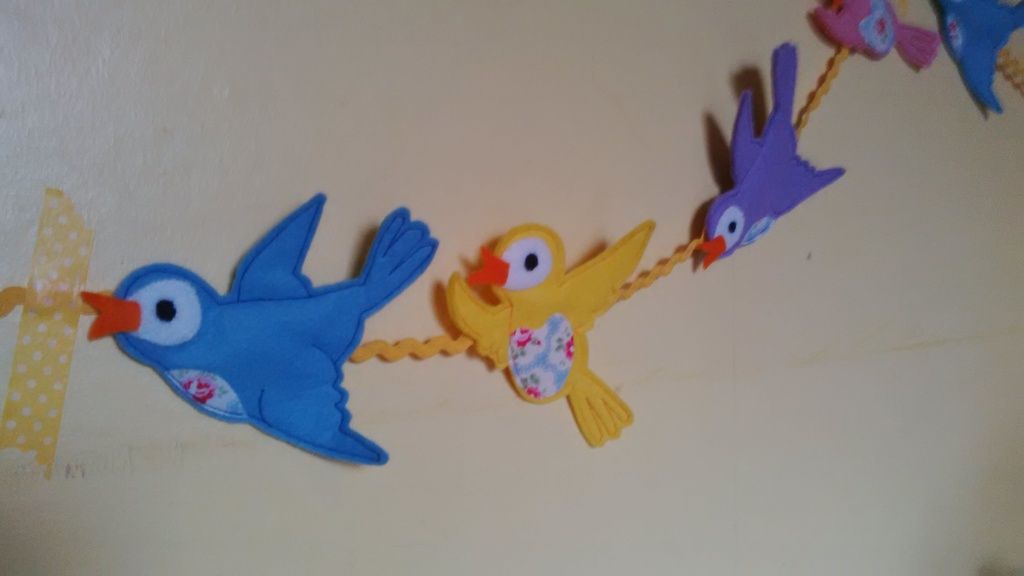 So far this year I have been impressed with Molly Makes and find each issue inspiring. Definitely worth flicking through for the beautiful pictures alone. Issue 51 (march issue) is where I found the bird garland tutorial.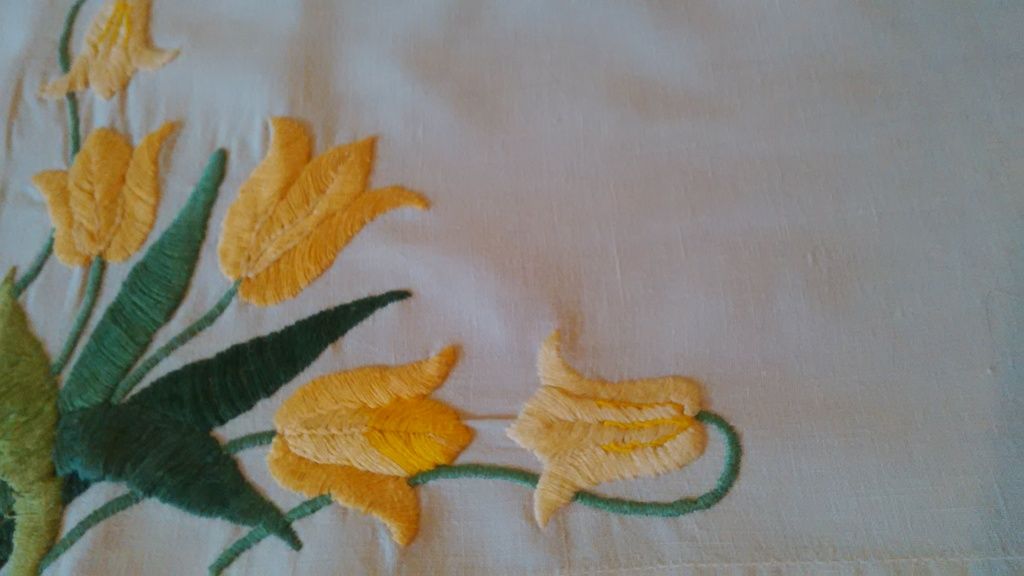 I couldn't resist using my new tablecloth (of course when I say new, I mean super old but recently acquired). The hand embroidered tulips are stunning and perfect for spring time.
Happy Easter to Everyone
XOXO
Christina