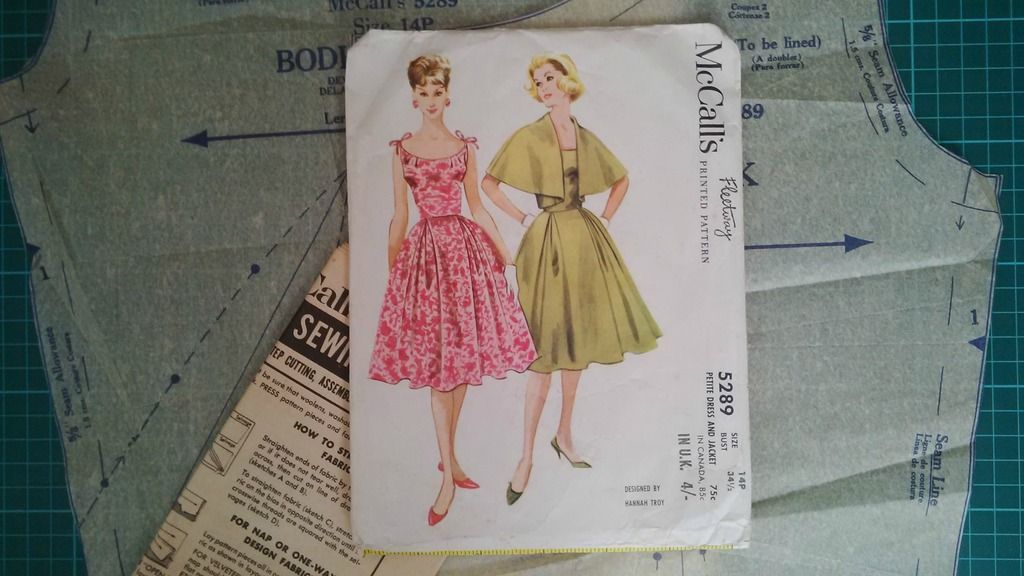 For anyone who loves vintage, the history of the piece, its story is part of its appeal. Wondering who previously owned it, who they were and how they lived. We can create our own story and as its new owner, become part of that story. So I think it is relevant to all vintage lovers, whether its furniture, clothing or vintage patterns, that preservation is kept in mind. It is finding that balance between using and enjoying an item with protecting and preserving it so that it can be passed to the next generation to enjoy. In many ways 'We are only trustees, we hold beautiful things in trust during our lifetime.' (My friend Janina told me this once and it really stayed with me).


I sew almost exclusively with vintage patterns, occasionally a reproduction pattern is thrown in or a self drafted pattern. When working with vintage patterns there is usually quite a bit of work required, and there are very few resources online that can help if you're new to this.


This month in honour of Spring for Cotton I will share with you the basic principles for sewing with vintage patterns by using the above pattern as an example.

The first step is to make a copy of your pattern. Personally I do not iron the original pattern pieces because I have had bad experiences of doing this on old patterns. Instead I smooth the pattern flat by hand and lay my tracing paper/fabric over the top. I don't use pins on original patterns, instead I use pattern weights if necessary.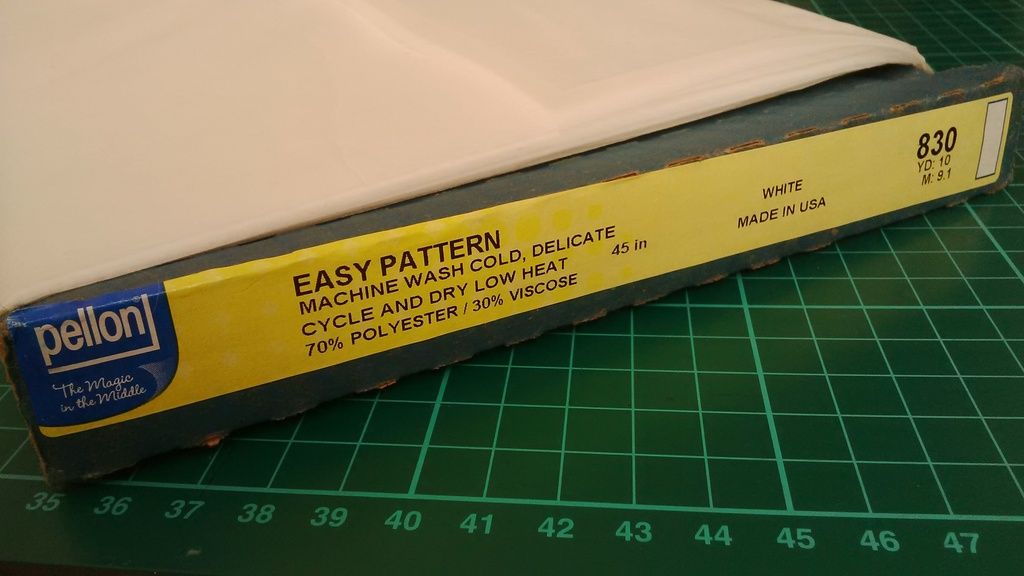 I use Pellon Easy Pattern to trace off my patterns and it works really well. You can see through the fabric enough to copy off all pattern details. The fabric is stable enough to fold, unfold, iron and draw on whilst being flexible.
You can see through Easy Pattern just enough to trace around the pattern and all notches, markings and instructions. I use a ball point pen to do this.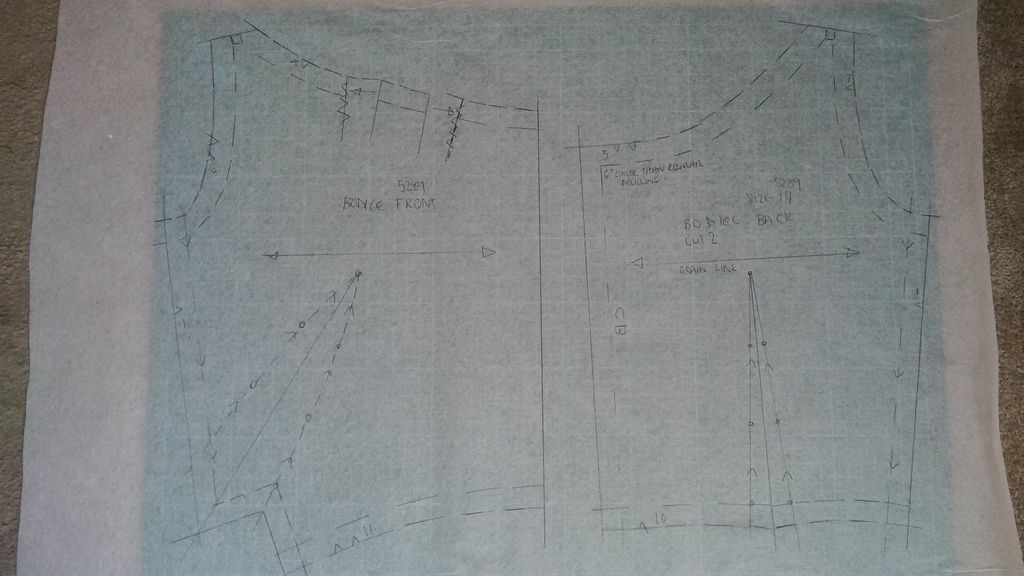 It is important that every pattern piece is copied and that you are careful to include all details on the pattern. if you miss any details it will be difficult to sew your garment later.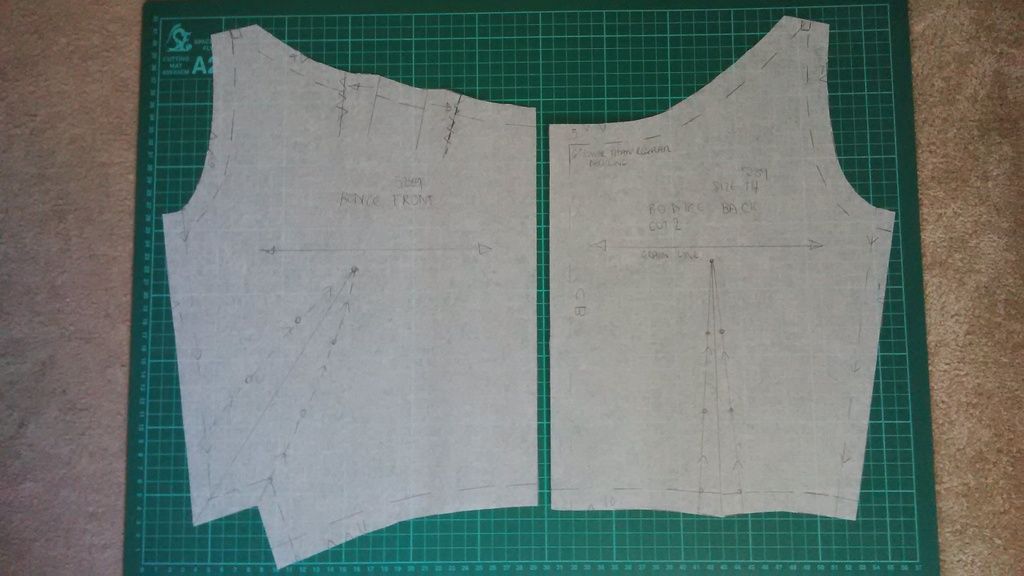 Once you have traced off all pattern pieces they need to be cut out and counted. This is the point that I check all pieces are included in the pattern. If a piece is missing then you will need to draft one yourself. Personally I only buy complete patterns because drafting a new piece can be a pain.



I have the pattern envelope and instructions photocopied at my local post office.



I stick the envelope copy on to a manila envelope. I also write any important information on the back of the envelope, especially any changes I made to the pattern, so that when I come back to it another time I have everything prepared.



Inside the manila envelope I store a copy of the instructions and the new pattern.



I store the original pattern in a plastic comic book sleeve backed with acid free card to keep the pattern flat.
I only keep one new copy of the pattern. Due to lack of storage space I do not keep any pattern development. I work on my pattern and keep the final altered copy that fits as I want so that it is ready to use when I want to make the garment. This works for me as I am lucky that my figure and measurements do not change. If you find it useful though, do go ahead and keep the pattern development and an unaltered pattern copy, especially if you know that your measurements are changeable or you might make it up for someone else.


Next time I will explain a little bit about grading your pattern.


XOXO


Christina