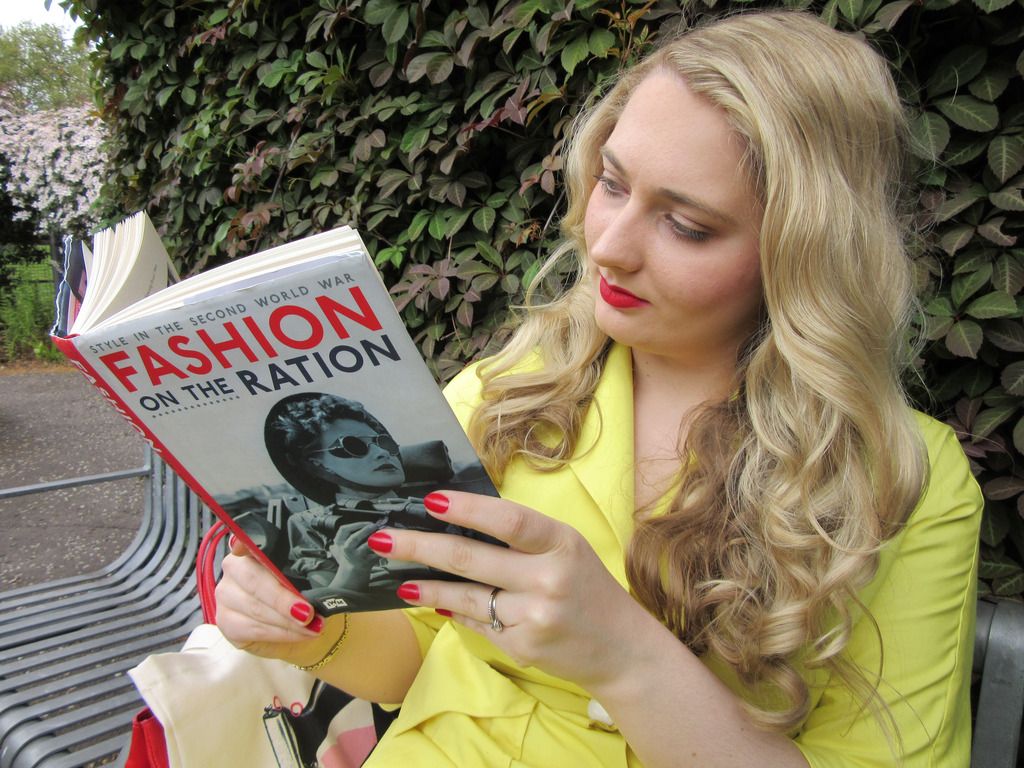 The Fashion on The Ration exhibition is currently being held at the Imperial war museum in London. I waited to see the exhibition until I had finished reading the companion book-
I truly did enjoy reading this book and would definitely recommend it to anyone interested in war time fashions. This book covers England exclusively but there is a great deal of information there. I particularly enjoyed the chapters about the uniform of different women's organisations as well as the make do and mend portion.
There were not many images included in the book which I found odd as fashion is extremely visual and difficult to describe well but I battled through it. Many of the garments mentioned in the book were featured in the exhibition so it was very helpful to see things in real life. I found the authors writing style easy to follow and she often made me laugh.
Although a small exhibition it is definitely worth a visit. As a sewing enthusiast I like to get up close and personal with the little details, if you know what I mean. I left no pocket , collar or seam unscrutinized. It is those small details that I really like to inspect closely as they are what can make or break reproductions for me.
I was very surprised that war time fashion was so very colourful. I had assumed that frumpy and dowdy would be the norm but No! Colour, Colour, Colour galore!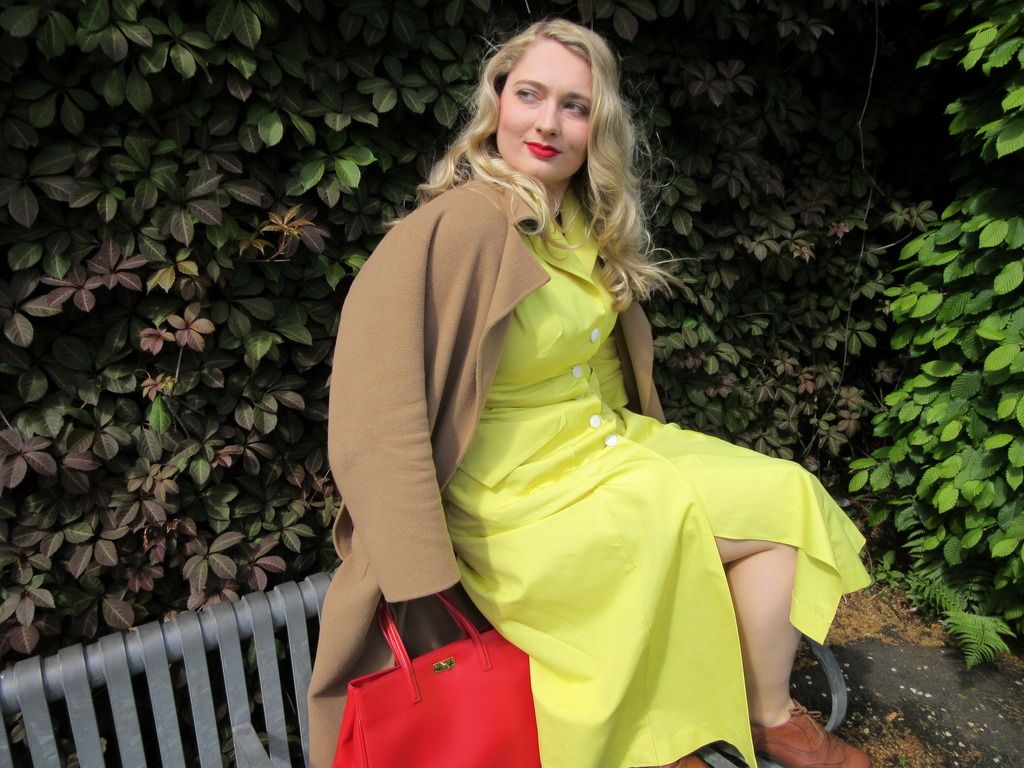 I wore my 40's Horrocks house coat with brogues and camel wool coat for what I hoped would be an era appropriate look.

I tried to do an early war Veronica Lake peekaboo hairstyle that worked out well until the London drizzle decided to wage war with my bouncy curls.
The collar is one of my favourite details of this dress, so very elegant!
When I bought this dress, one of the buttons was missing, but I was fortunate enough to find white Bakelite buttons on Etsy that were the perfect match. This literally never ever happens to me- small miracles!!!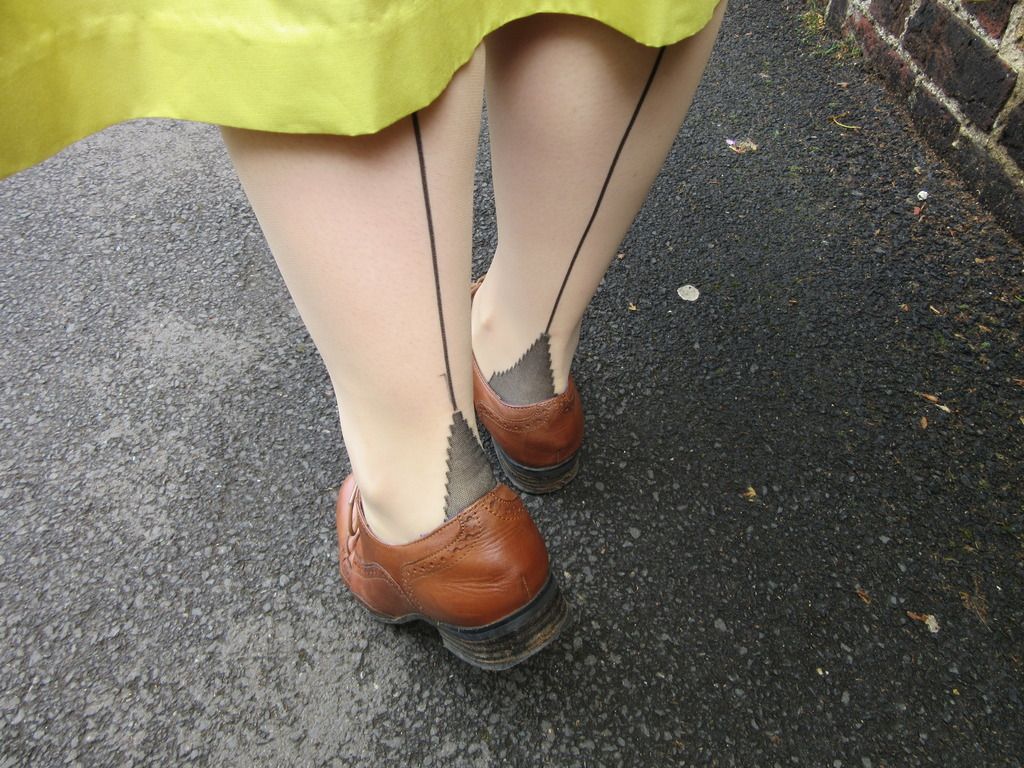 I tried out seamed stockings with a garter belt that was slightly too big- safe to say it was an absolute disaster, won't be wearing that again!
I had a brilliant time at the exhibition, and always love an excuse to get dressed up, plus I learnt something new.
XOXO
Christina