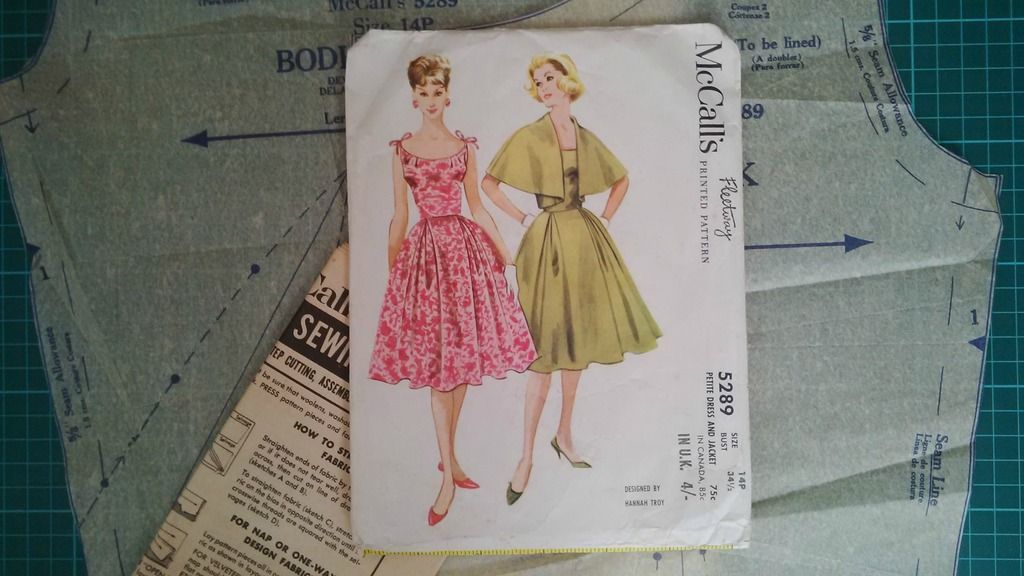 A Toile or Muslin is an important stage when you are using a vintage pattern, particularly when you have graded and altered that pattern. This stage is to check the fit of the garment and has the added benefit of giving yourself a dry run sewing it together.
I use Calico (also known as Muslin) for this stage and cut out the pieces of graded pattern as the lay plan outlines.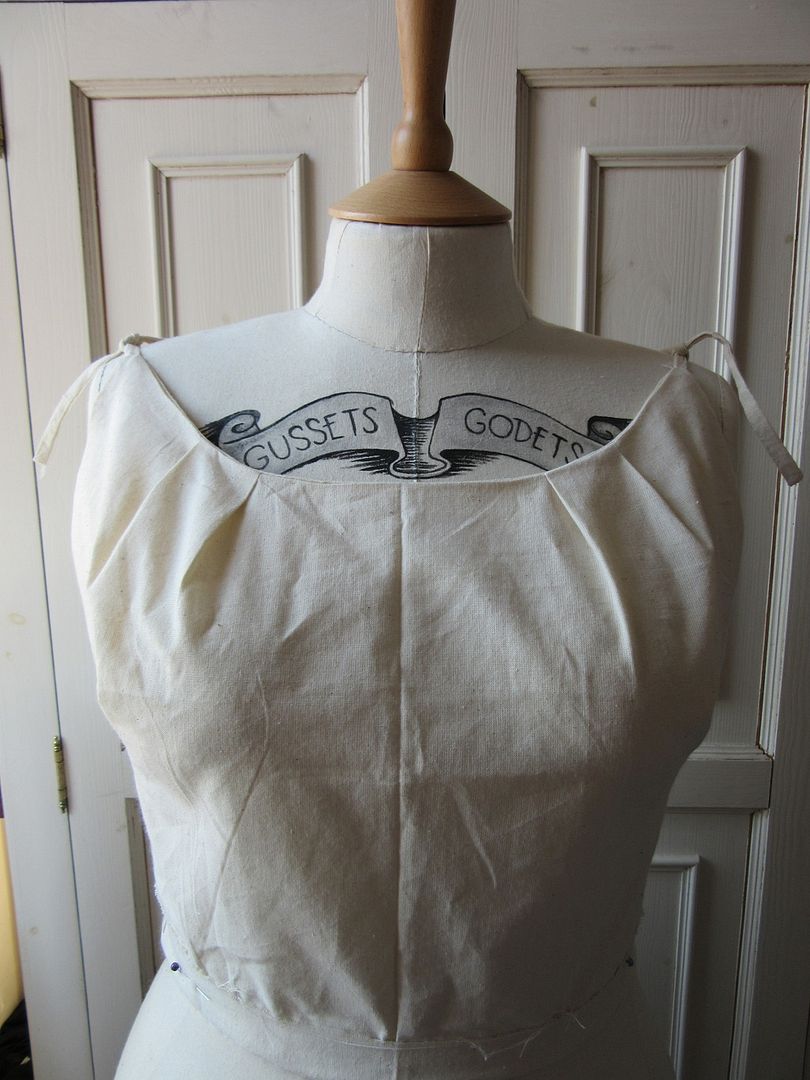 For this pattern I only need to make a Toile of the bodice, the skirt is full and therefore does not require fitting. I always Toile tight fitting garments and any details I have not sewn before-
e.g. cuffs, collars, pockets. . .
I don't ever Toile full skirts anymore as I do not find it to be helpful. It also requires a lot of fabric and so ends up also being a waste.
If you are new to this I would go ahead and make the full garment as a practice, it does give you much more confidence when you take your scissors to your beautiful fabric.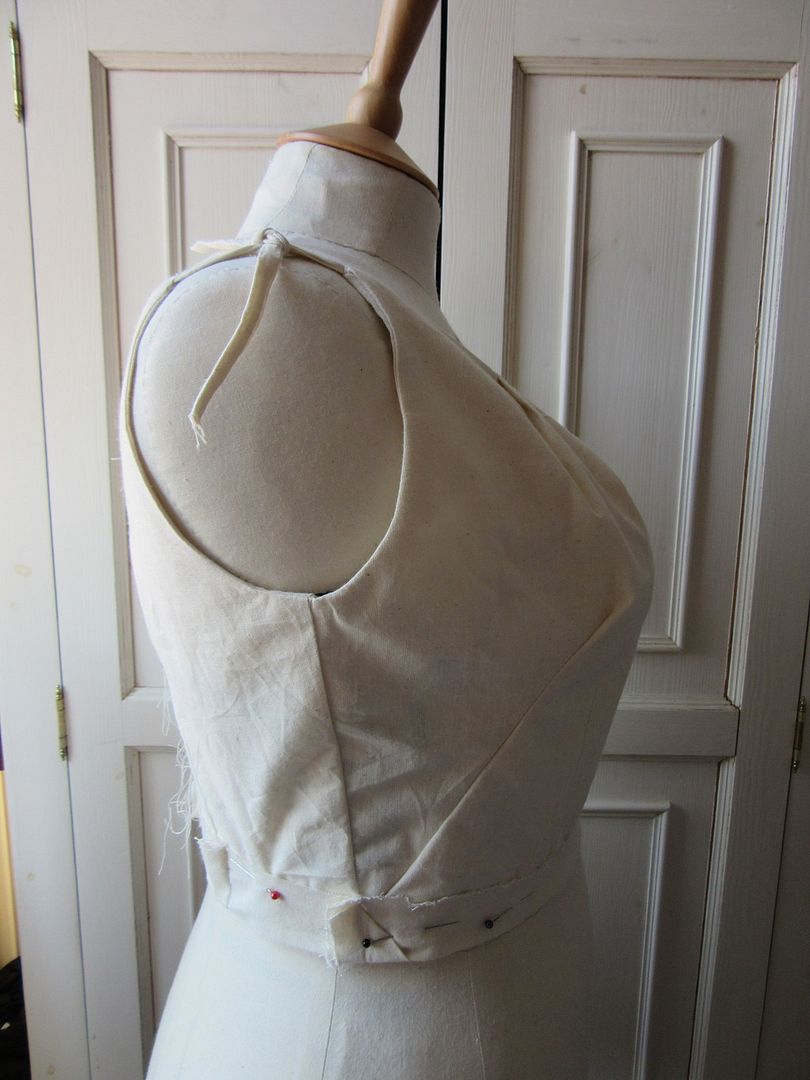 I always read the instructions fully a few times before I start as I don't want to struggle with the construction and waste time mid sewing, or have to use the dreaded unpicker!
I like to do this a few days in advance to mull over any tricky or new techniques. Again this is for your own confidence more than anything else.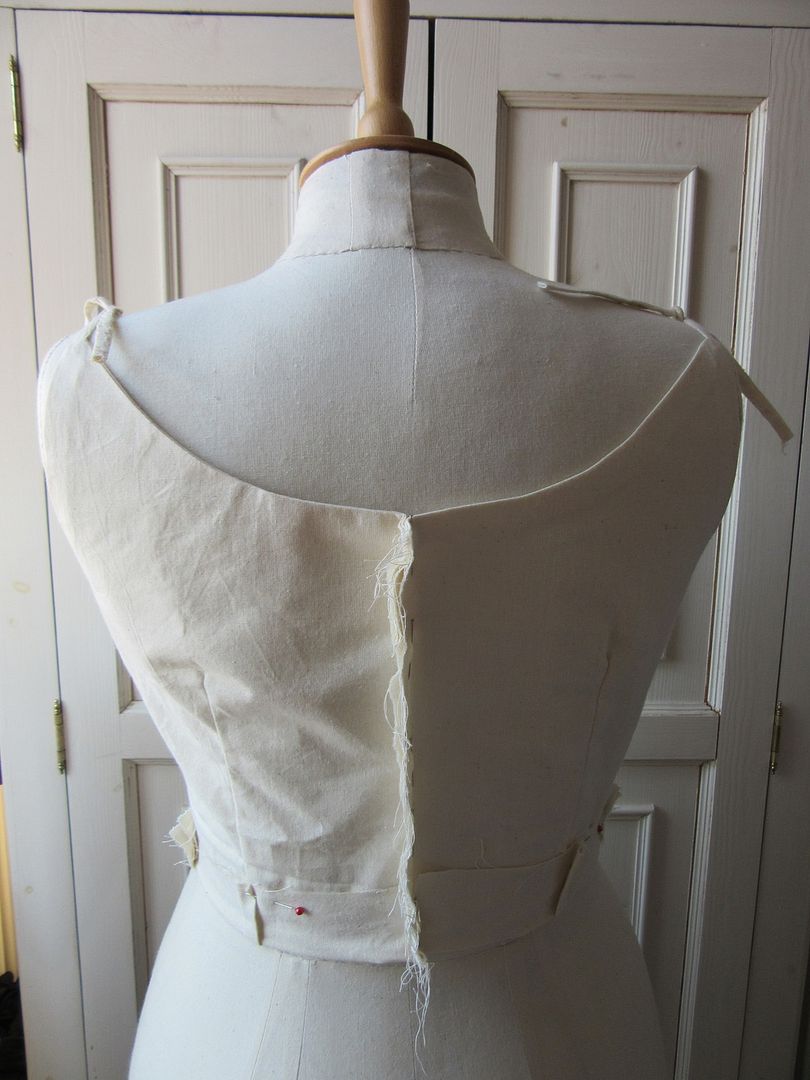 As you can see in the photos I was very lucky with the fit of this garment as it fits perfectly without needing to be altered. The only adjustment that I will make is to the bodice length.
You can see that excluding seam allowances -
CF is 1/4" too long,
SS is 1/2" too long
CB is 3/4" too long
I have therefore got to shorten the body in exactly the same way I lengthened it previously by these measurements.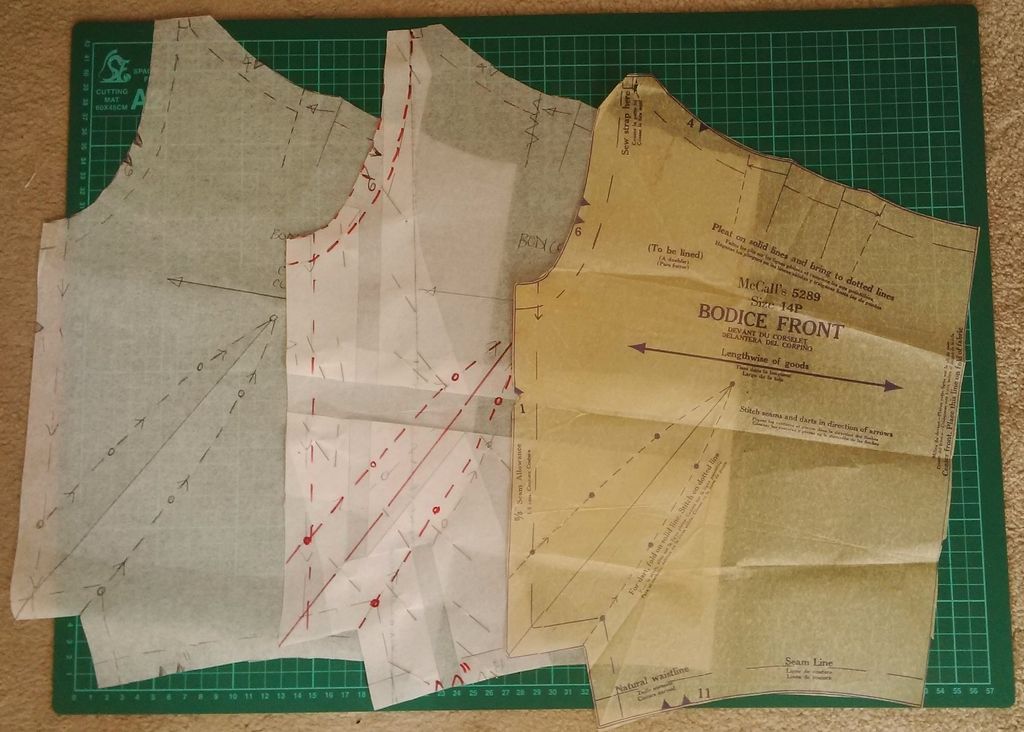 Once you have altered your pattern you need to make a final copy. This should be neat and tidy with all of the relevant pattern information included.
If you need to do significant alterations to your pattern, which I would consider more than 2 alterations, then I would always consider a second Toile. I know it takes more time and is not the most exciting, but working with a Toile or even multiple Toile's really saves you a headache and disappointment later if your garment just won't fit as you had hoped.
You can now go ahead and sew up your garment in your fashion fabric. I hope you have found these hints and tips useful.
I will post some pictures soon of my finished summer dress.
XOXO
Christina