Finally I have finished my outfit for Spring for Cotton!
It has taken a lot of hard work, but it turned out better than I could ever have dreamed! I wore it to Hyde park to take some pictures on the most gloriously sunny day.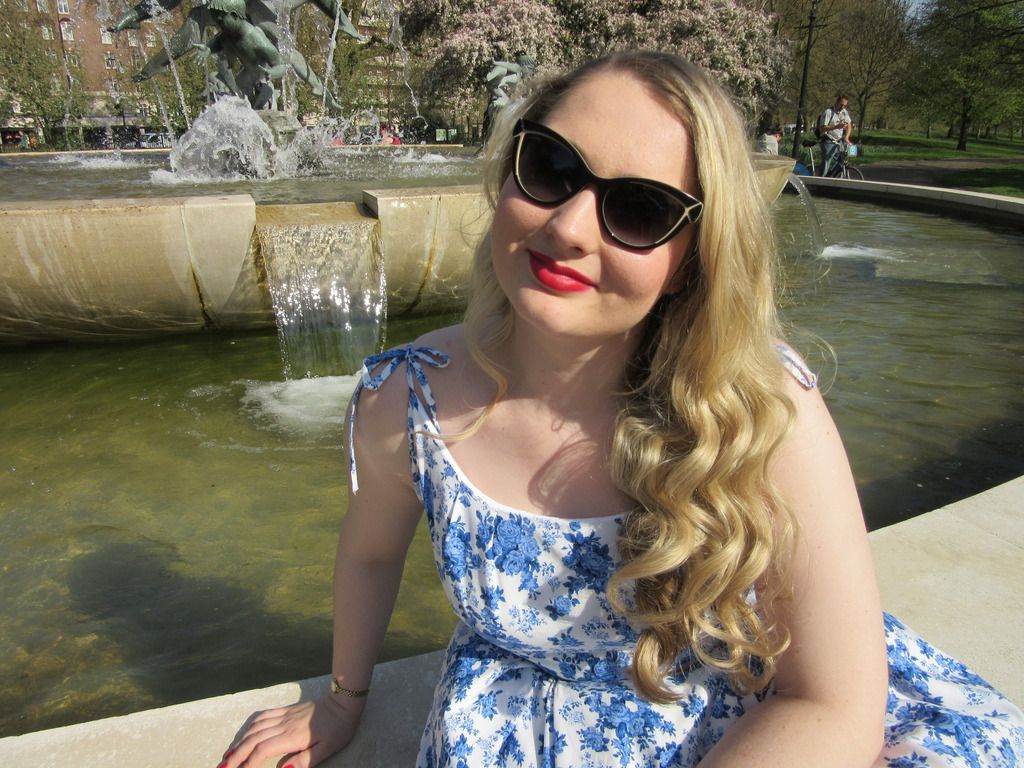 The shoulder ties are absolutely adorable!!!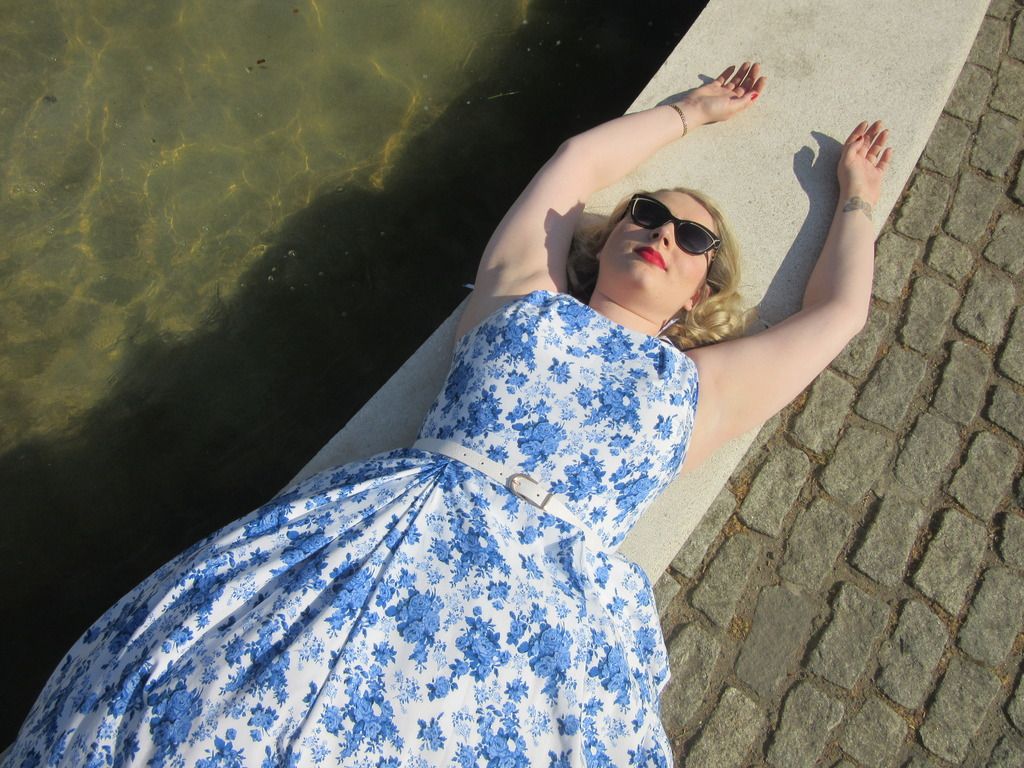 The floral print is exactly what I was looking for. It reminds me of Chinese Blue and White porcelain.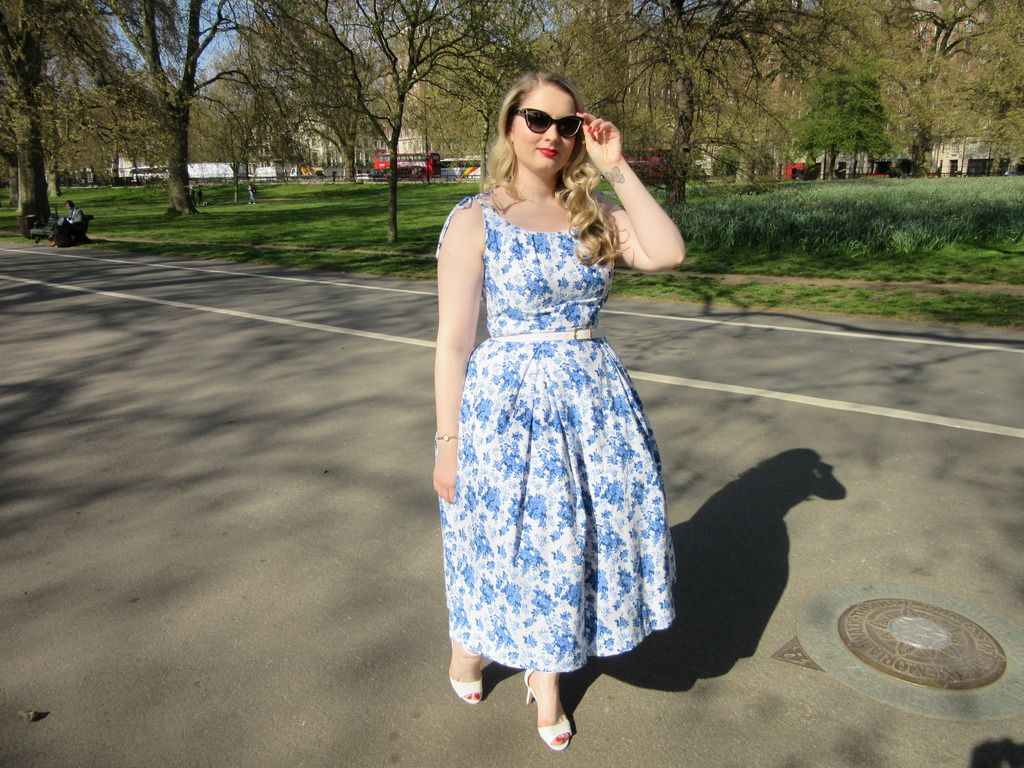 I wore it with a tulle petticoat underneath for these pictures, but it looks equally beautiful without, just more floaty.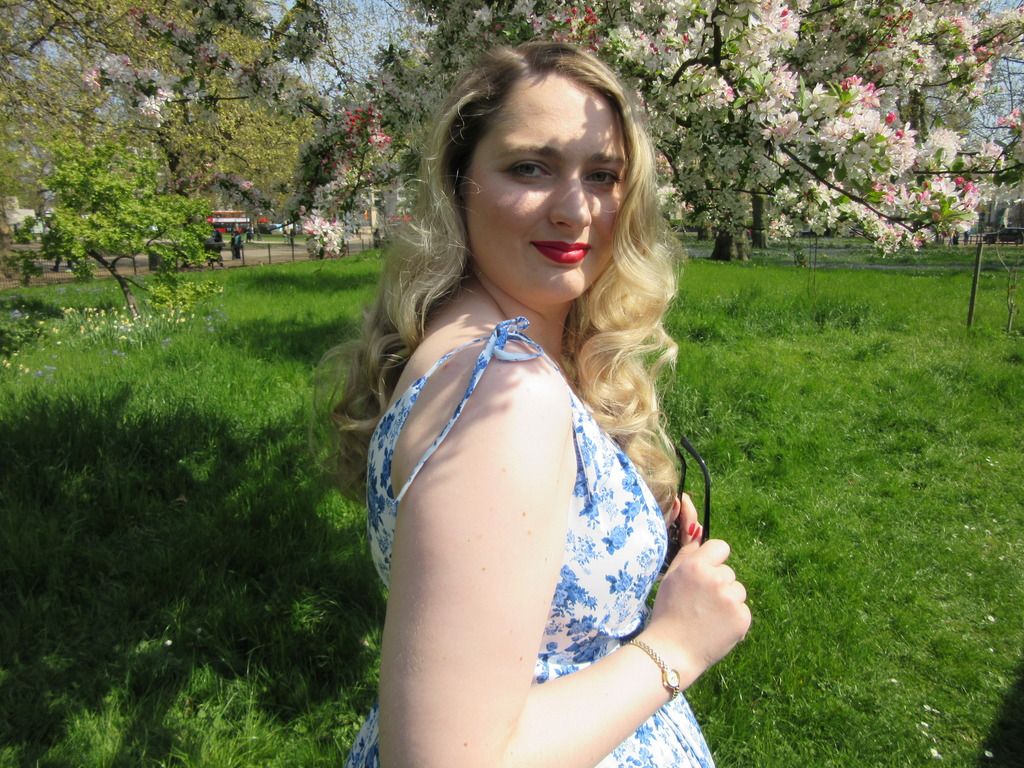 What you can't see in these pictures is how soft this light cotton lawn is - SUPER SOFT!!
I kept running my hands down the skirt all day!


After all of that posing, I laid on the grass in Hyde park and dozed in the sunshine, listening to Carnival of the Animals by Saint-Saens. What a glorious day!
I love it when something looks just as good on the inside as the outside, it seems so indulgent and luxury! (Doesn't usually happen when I make stuff for myself, but no staples or double sided sticky tape in this dress -Yay!!) This is also my second vintage pattern pledge garment this year, so I need to get a move on and sew, sew,sew!!!

A BIG well done to everyone who took part in Spring for cotton this year.
The outfits are amazing!

X O X O
Christina