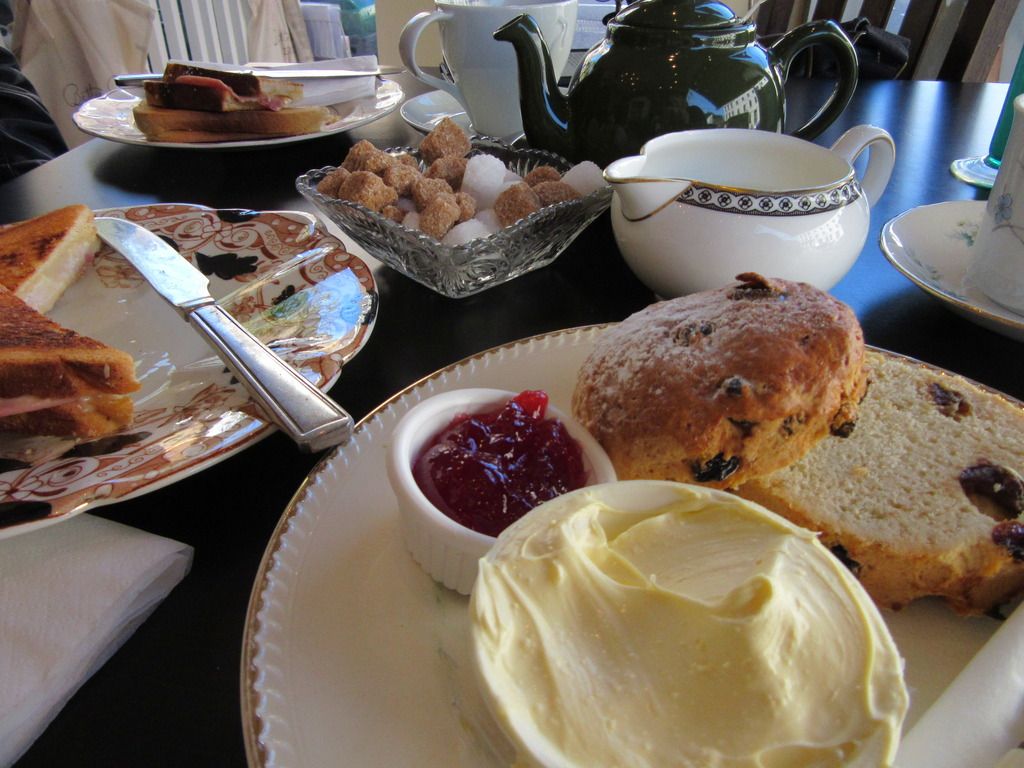 The tea room is very quaint and cosy. I had a nice pot of tea, ham and cheese toastie, and scones with cream and jam. Everything was delicious, and the atmosphere was relaxed.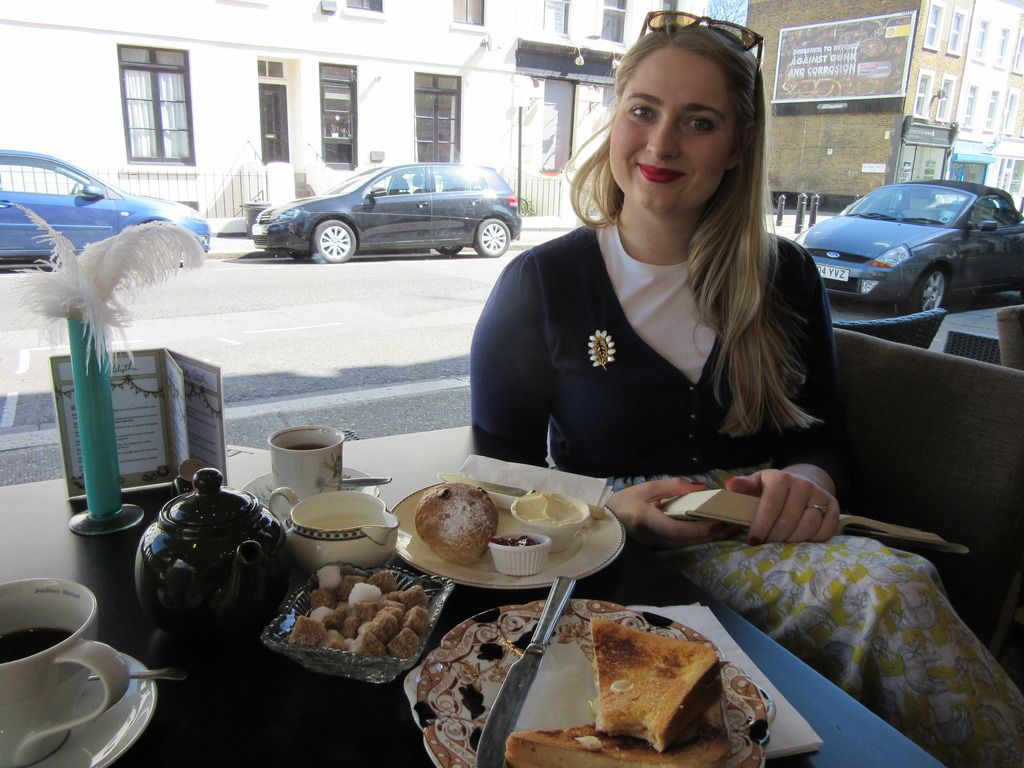 I had a nice seat in the window, perfect for people watching!
Old jazz music played softly in the background, and I spent the afternoon drinking tea and reading a book of fairy tales.
Before heading home I had to try a sugar mouse, I mean small pink and white edible mice hiding in a glass jar, who could resist?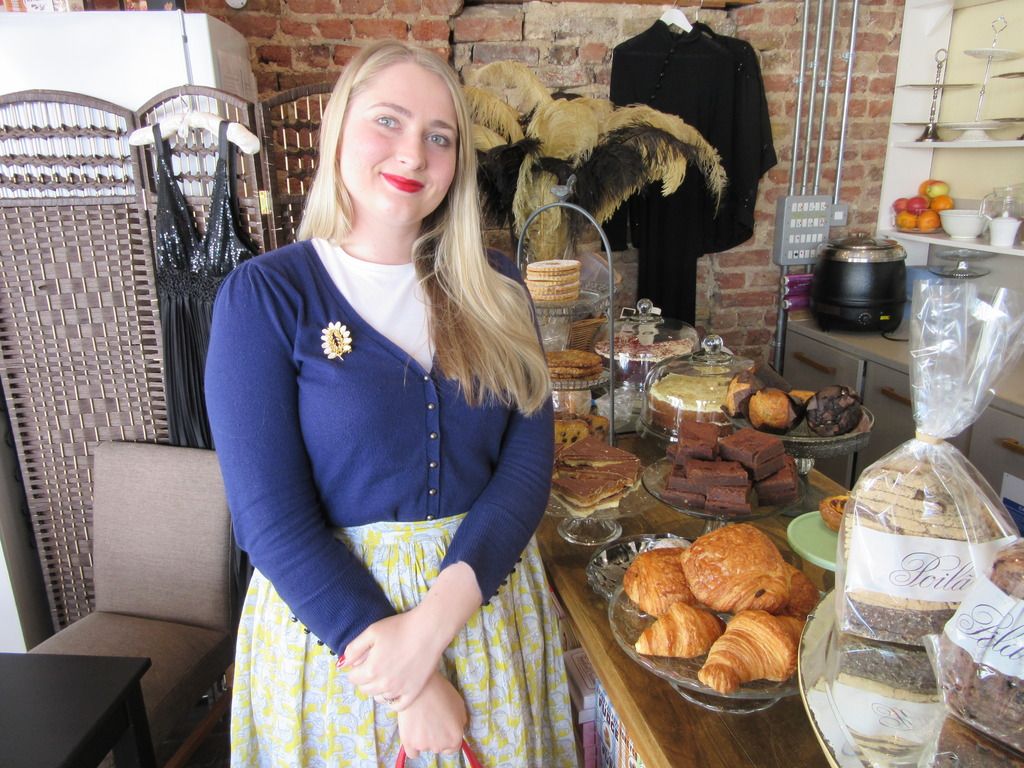 I wore a printed cotton skirt I made the day before and styled it casually with a tee shirt, cardigan and gold wreath brooch.
It is important to slow down sometimes and take time for yourself, when you have nothing at all to do, no chores to get done.
What do you like to do for yourself on your day off?
XOXO
Christina