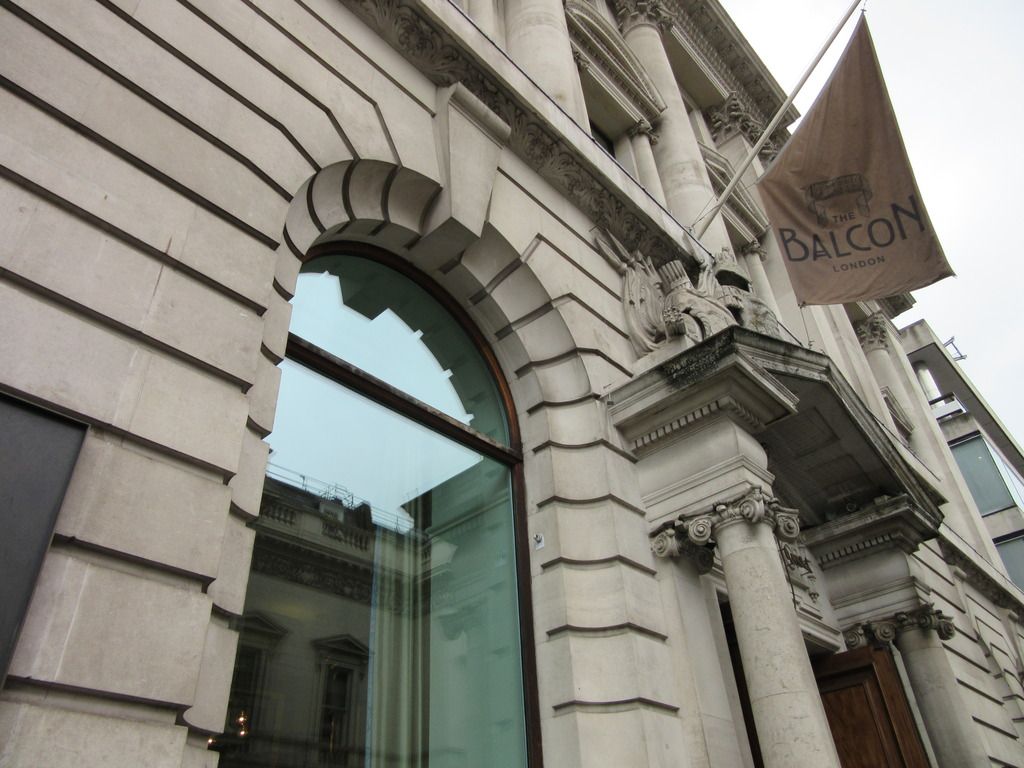 The Balcon is a very fancy restaurant in Piccadilly, round the corner from the bustling circus of tourists. It is a relaxed haven to stop by for a light refreshment during a busy day.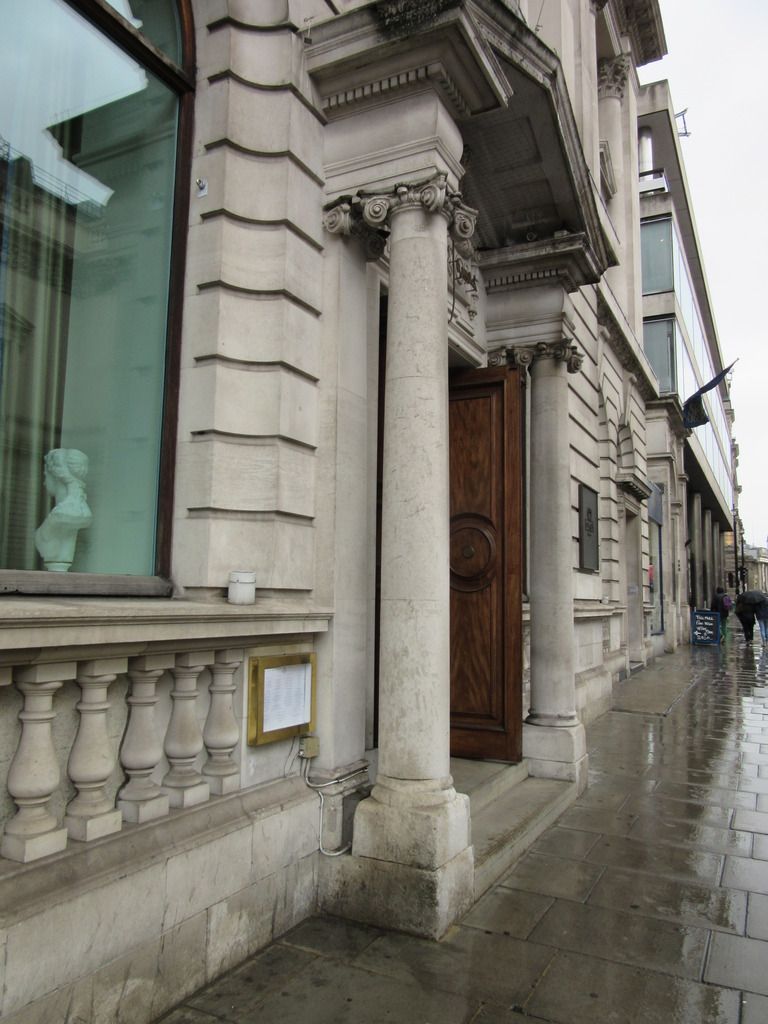 I went for tea on a miserable rainy day, to lift my spirits with tea and cake.
Works every time!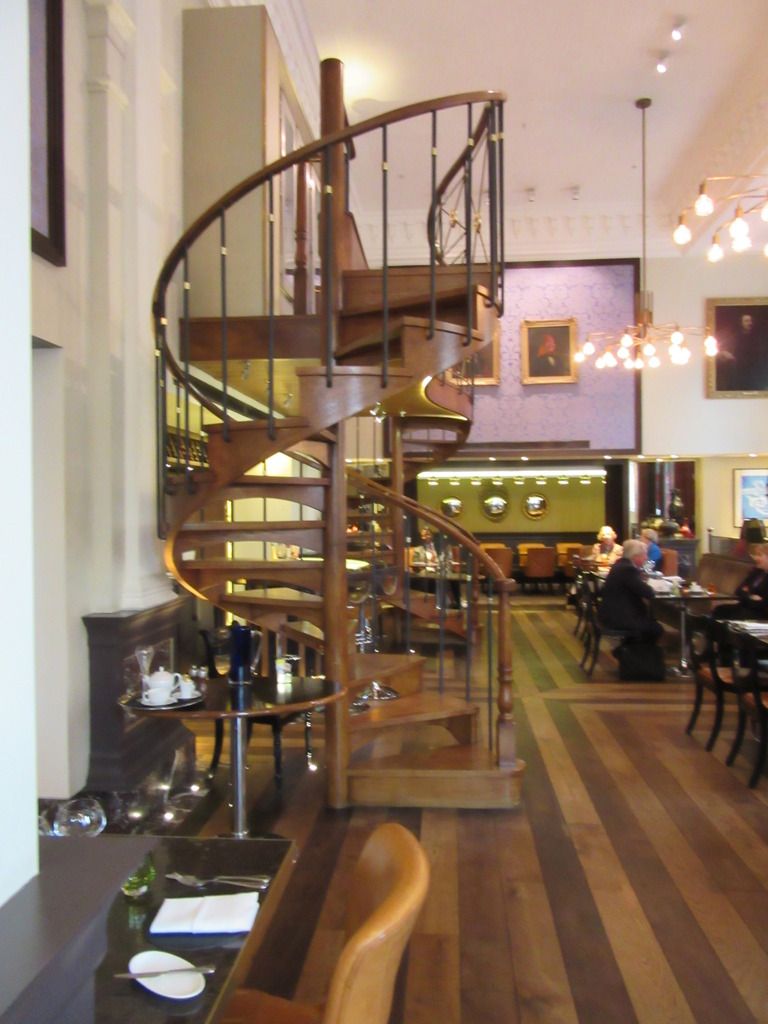 The Bacon has an unusual, bright and open setting with quirky details like the spiral staircase and huge industrial chandelier.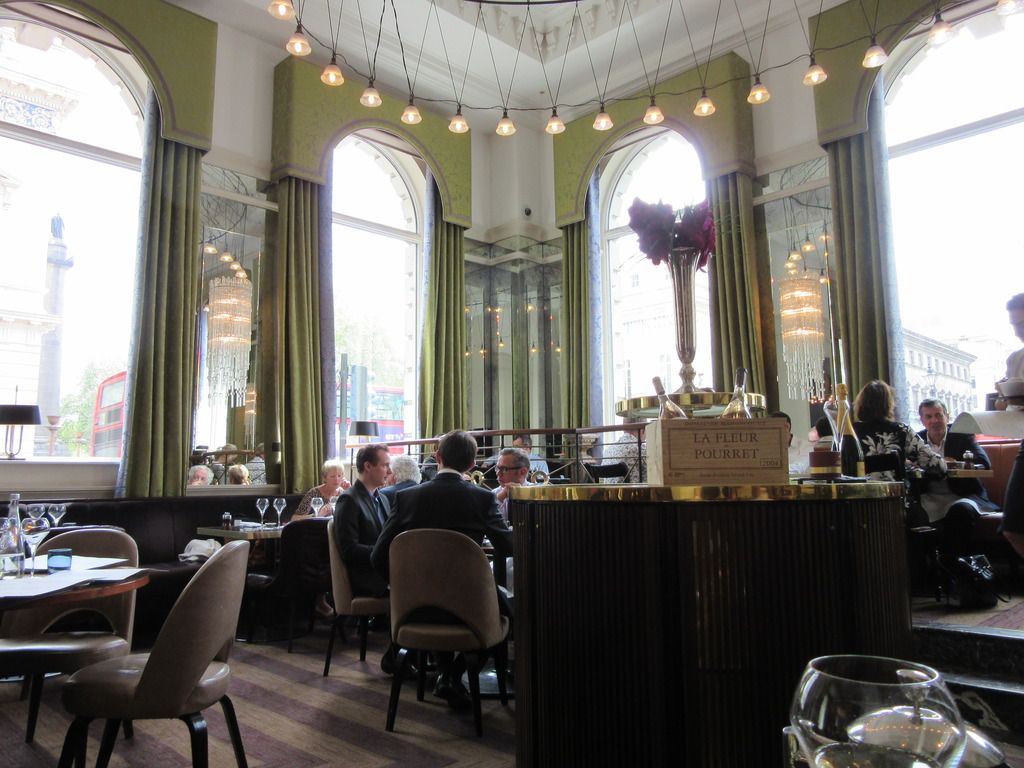 The Earl Grey tea that I chose was served in a fantastic, oriental tea pot, which was lovely but I couldn't pour it out without spilling. Whoopsie!
The sandwiches were delicious but there were not many of them. I do need a generous portion of sandwiches.
Scones, Scones, Scones. My favourite part of afternoon tea is definitely scones. Unfortunately these didn't hit the spot as they were over baked and dry (don't I sound like Mary Berry!) I am becoming quite the spoilt little scone critic!
And finally the deserts. A lovely little selection of French fancies. Delightful! And the only place I have visited so far that packed up my left overs to take home. A nice touch I thought.
The cost was £25 per person which was reasonable and quite a standard price that I have found to be the case in many places around London offering afternoon tea.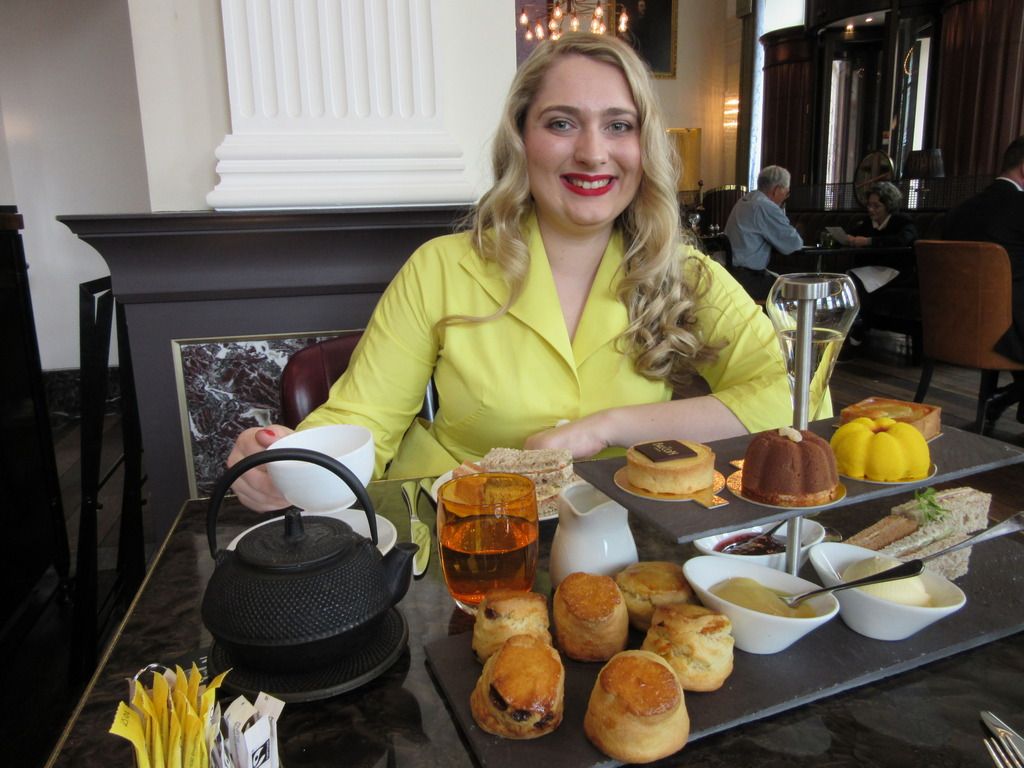 For The Balcon I would score as follows -
Mise-en-scène - 4/5 - A beautiful art deco setting. Very light and open space.
Tea - 3/5 - A nice selection of loose leaf teas, but the earl grey I choose was a bit bitter. And the tea pot was too heavy for me to pour straight.
Scones - 3/5 - The scones were over baked and quite dry. Oh dear!
Service - 4/5 - Friendly, attentive staff.
Value - 3/5 - In comparison to the fare offered at other establishments I think the value was poor.
Total: 17/25
Although I did not score The Balcon highly for their afternoon tea, I did enjoy my visit. It must be said that I am not really very fussy and am quite satisfied to sit and chat regardless of what is served. The buildings interior was stunning so I had plenty to visually investigate!

My search for the best afternoon tea continues!
(Totally an excuse just to drink tea and eat cake! Tee hee!)

XOXO


Christina