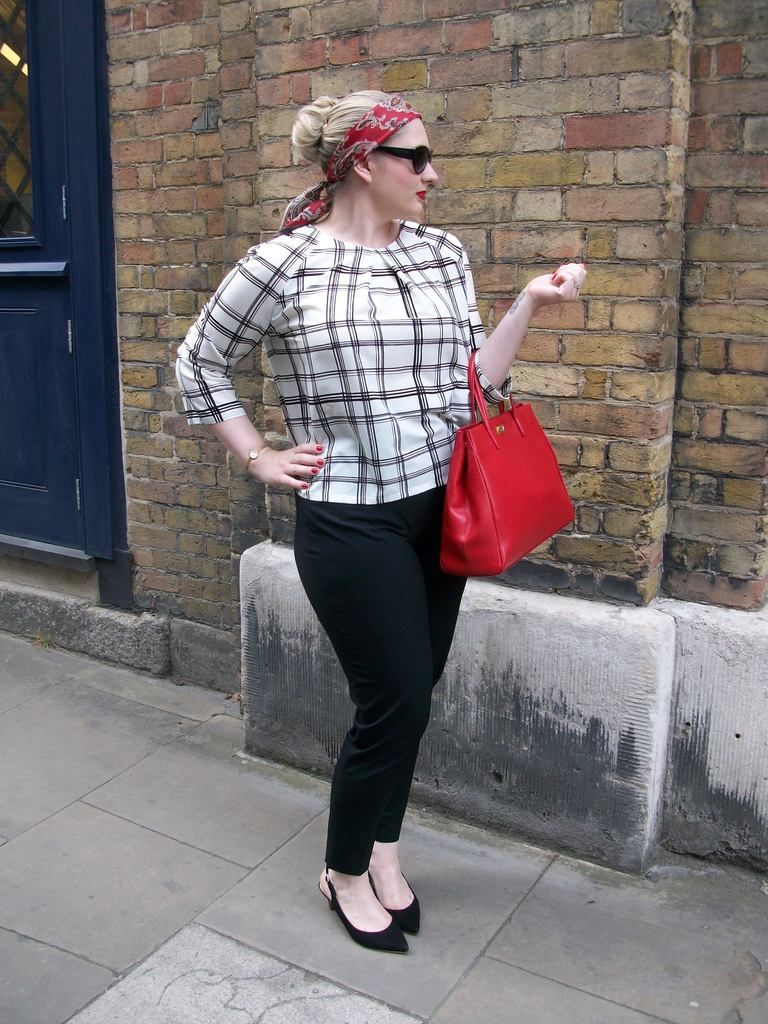 I have just had my first experience of sewing with Burda Magazine. I know that this magazine is popular in many different countries, but you need to be a serious sewing ninja to use these patterns! The patterns are so well hidden its almost impossible to find what your looking for!
I used the simplest pattern they had and managed to get a result I'm happy with.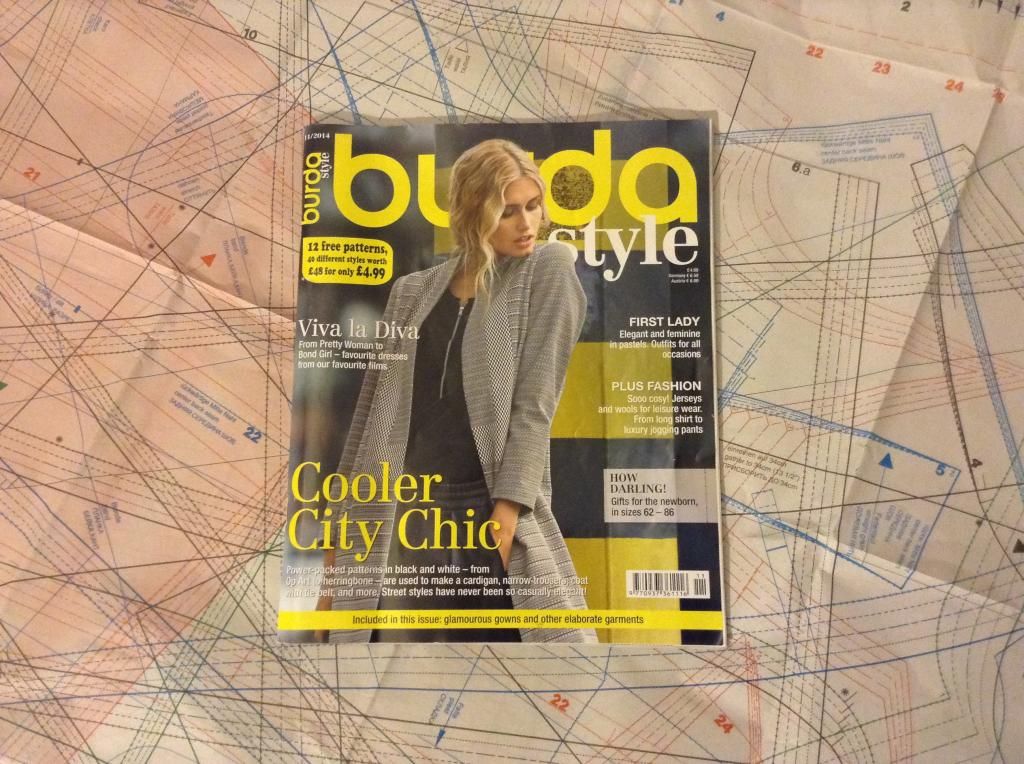 I mean, just look at that maze of patterns! Golly Gosh!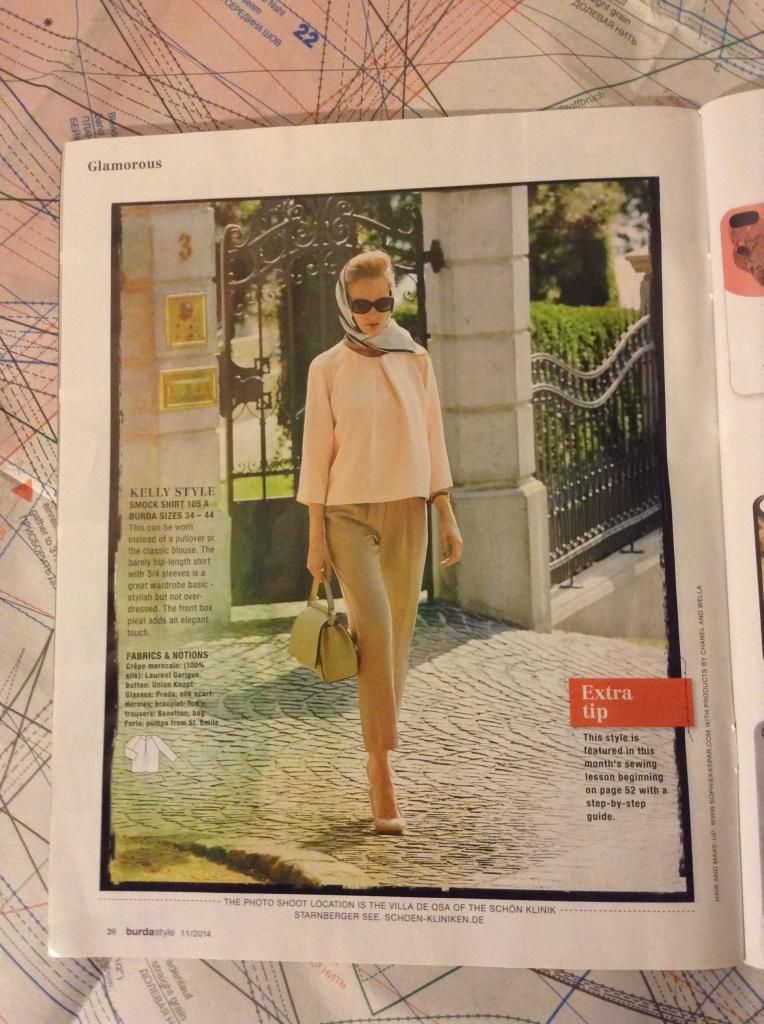 I fell in love with this look! The sheer elegance of it caught my eye and I knew I had to recreate it! What I didn't take into consideration was that the loose, tent like silhouette may look fabulous on a model, but on a real, average sized person might be a little unflattering.
The outfit I put together is very similar to Burda's 60's look. Teaming the loose top with a fitted cigarette trouser, silk head scarf and large sunnies.
I did feel super chic in this outfit even though it is a very different look to my usual 50s vibe.
A very easy pattern to sew together, but with some nice details. The pleat in the front gives a good drape to the top and the raglan sleeves are very comfortable and sit on the shoulder perfectly.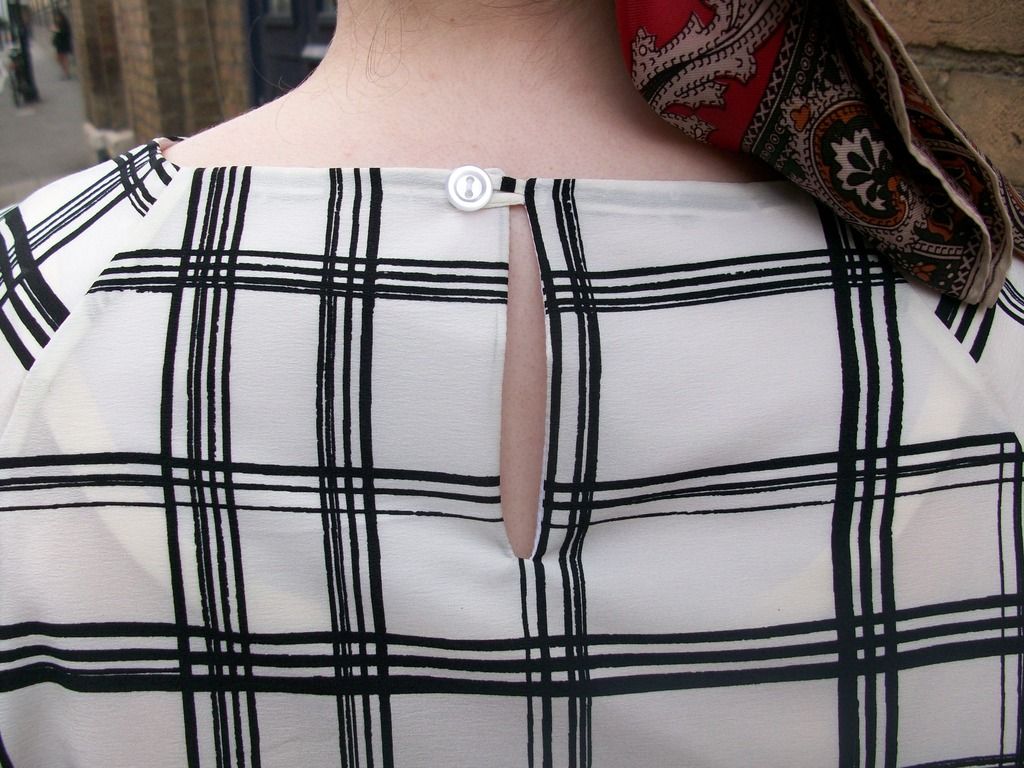 I am a big fan of a key hole opening, very discreet and a pretty, delicate detail in the back.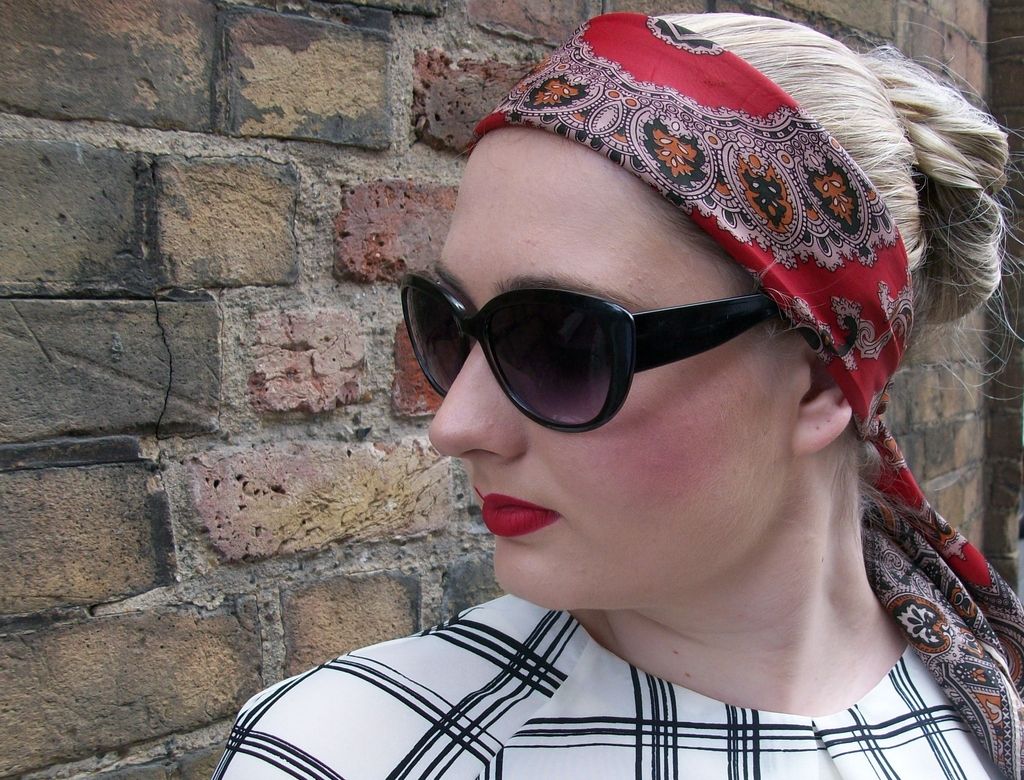 I tried a messy bun hairstyle with a folded silk scarf. Looking back on the pictures now, I seem to look very film star incognito in the scarf and sunglasses!
Does anyone have advice for sewing with the Burda magazine?
X O X O
Christina