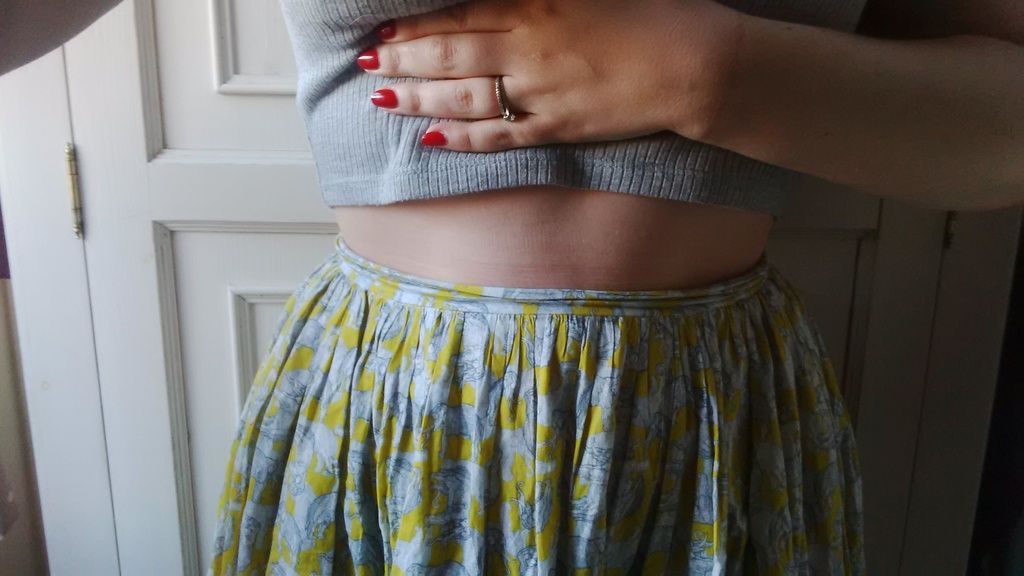 I love a waistband! Waist definition is my best friend in my wardrobe. But when my waistband buckles and rolls Aaargh! It drives me Bananas!
So here is a quick fix that will stop the dreaded buckle and roll!
I just unpick the stitching on the inside of the waistband by the zip.
Then slip in some nylon webbing/harness strapping. This is generally used for adjustable bag straps on sports bags. It is a nice structured tape, but you could also use grosgrain ribbon, it would have the same effect.
Then stitch closed the opening by hand.
Give your waistband a press and your ready to go!
Here you can see, my waistband is flat and structured.
Thats all for the moment. I'm going to prance around in my new perfect waistband!
X O X O
Christina