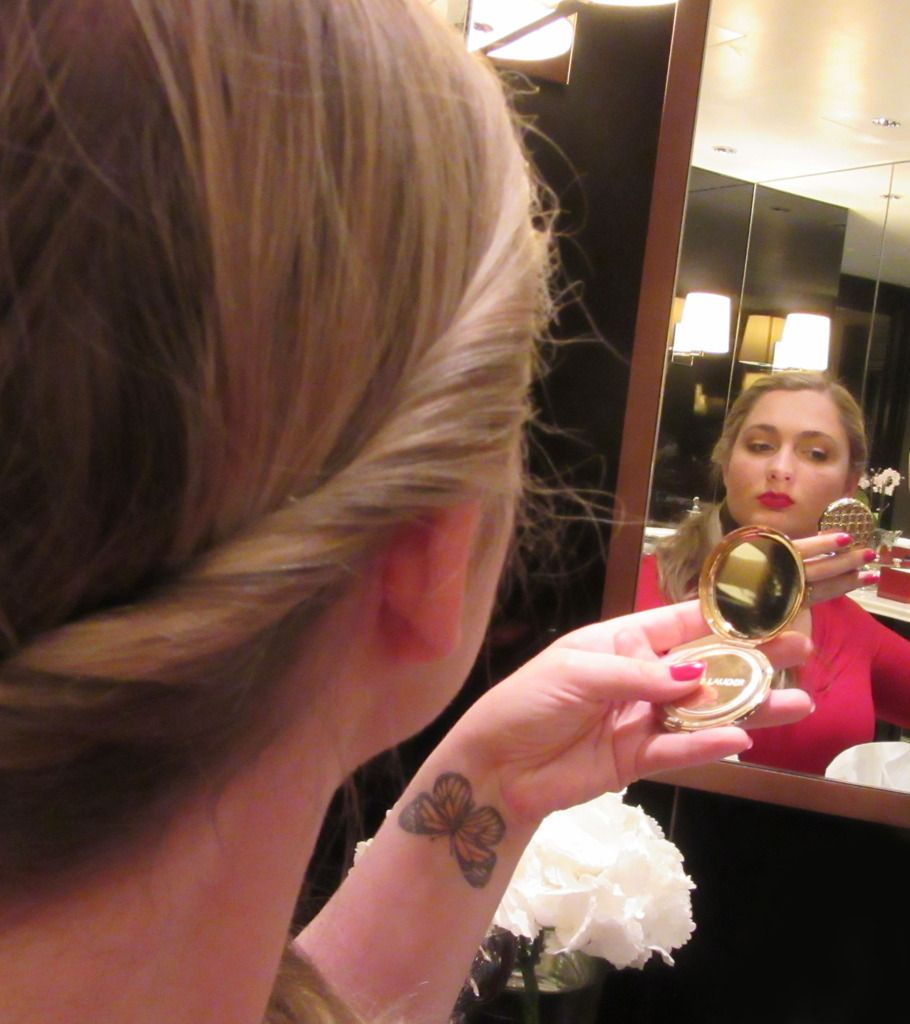 I had never expected to come across a powder room, I didn't realise that they even still existed. Luxury and indulgence in the ladies room is a thing of the past, but one such place still exists!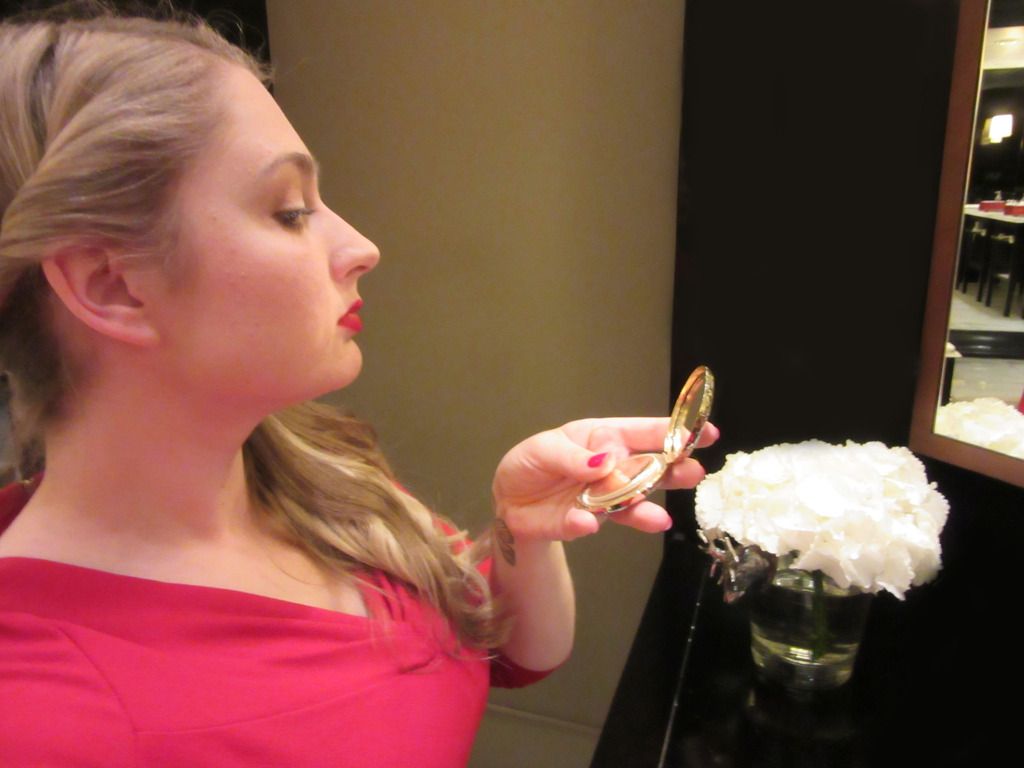 I brought along my new compact from Estee Lauder. It is a vintage compact but they still produce the refills. Though quite pricey for the luminescence refills, they fit perfectly and offer that touch of much-deserved glamour throughout the day (the gold ponder puff is also included with the refill) - so well worth every penny.
An even balance of vintage glamour and modern convenience. The perfect combination!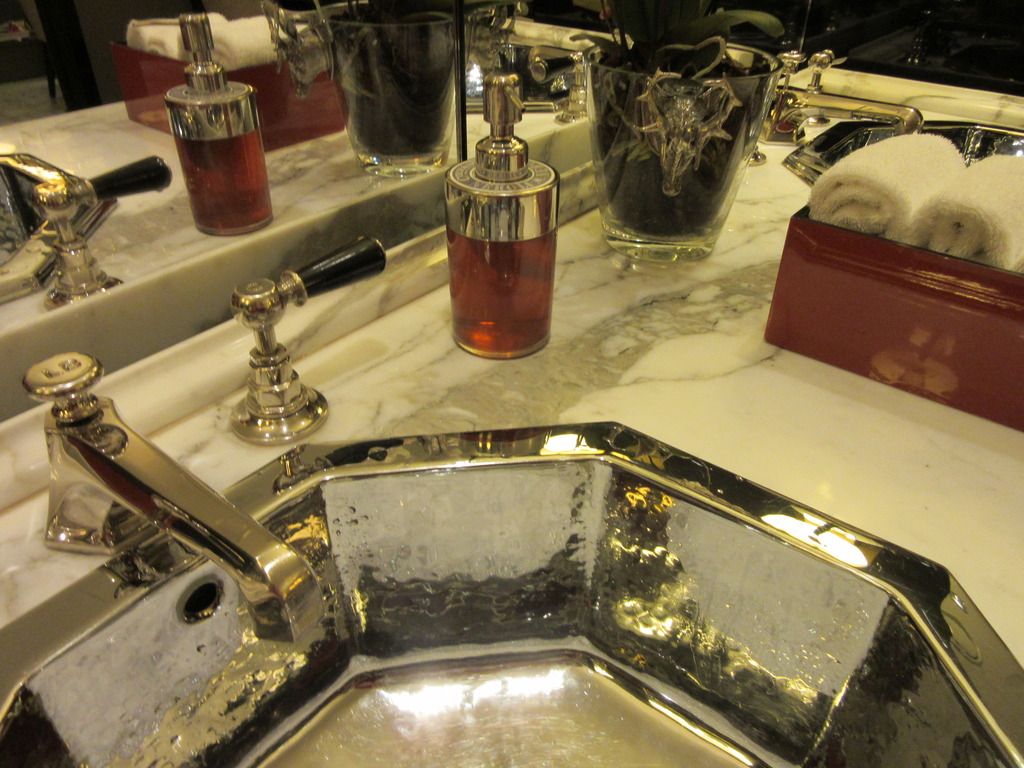 This wash hand basin is a work of art!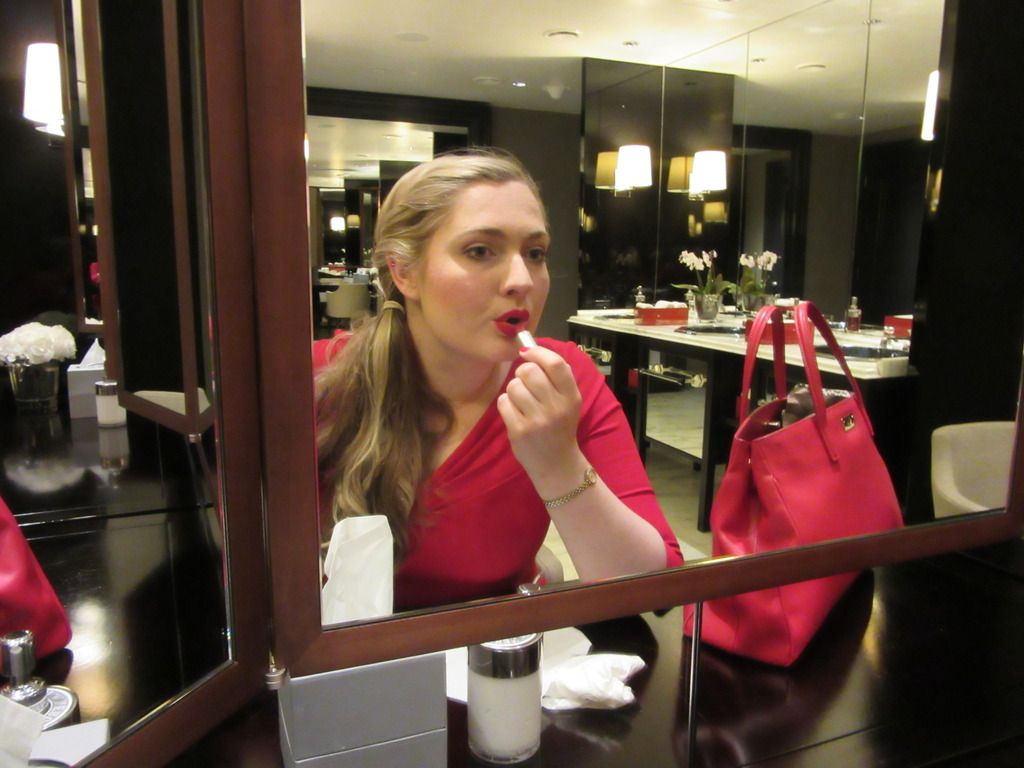 Re-applying my lippy, not that it needed to be done, but with a dressing table available, why ever not!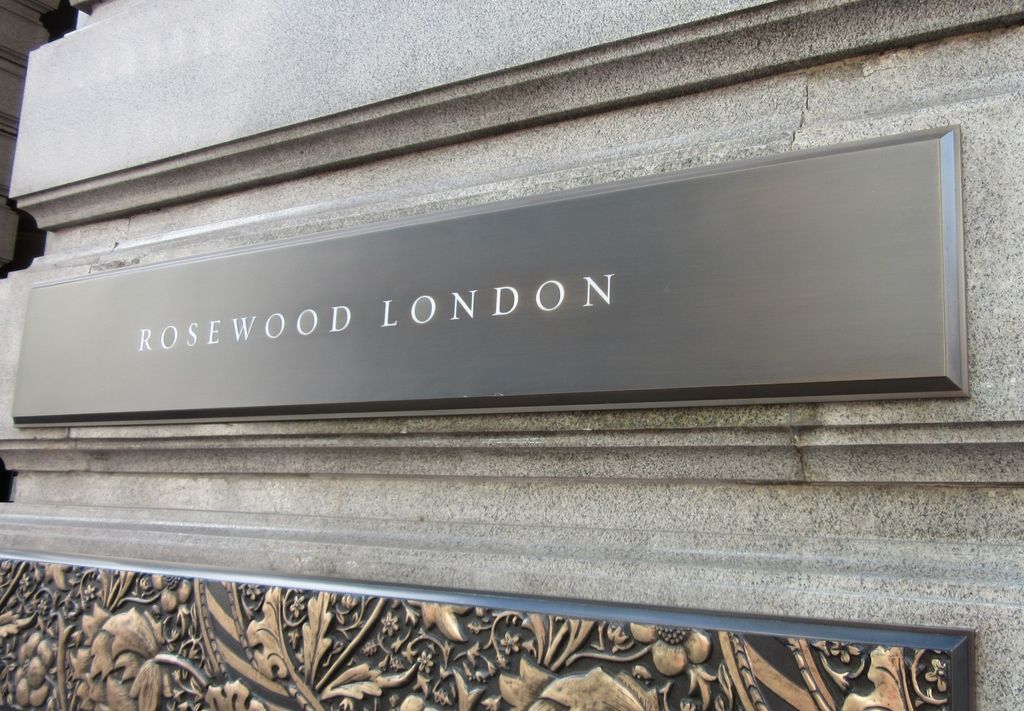 The Rosewood London is a swanky hotel and I was very impressed.


The entrance is hidden from view and offers a sense of anticipation as you make your way inside.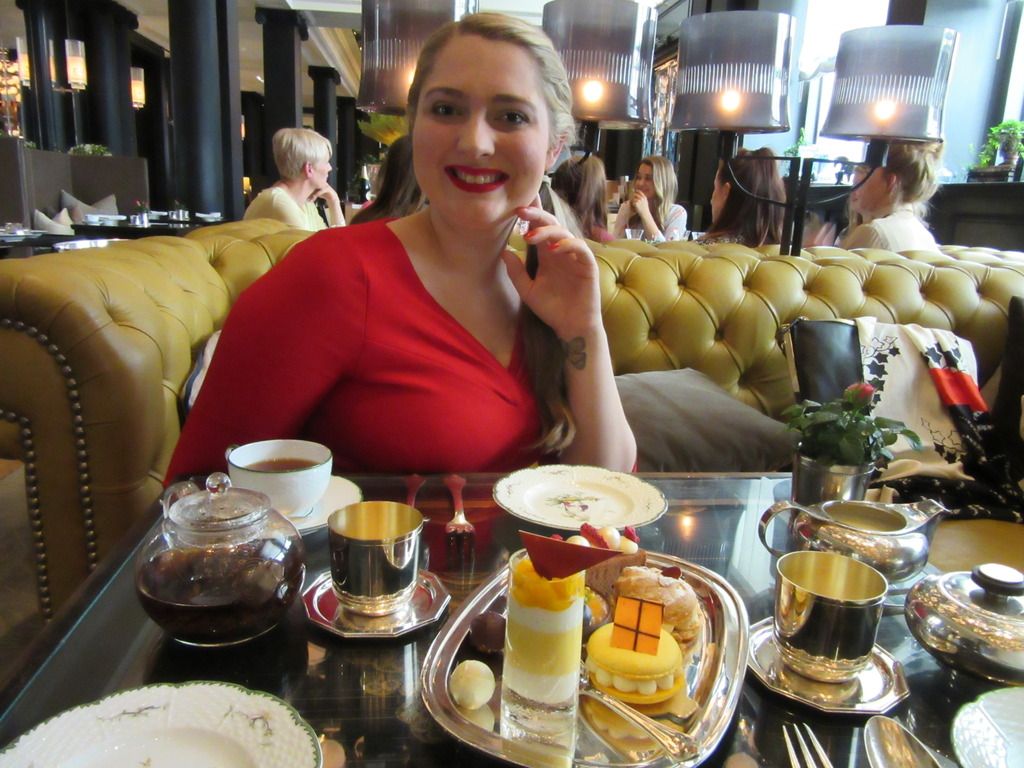 I went for tea on a cloudy afternoon and was delighted by the decor. Everything was wonderfully extravagant!
I quite shamelessly refilled the sandwiches five times because they were just so very delicious! The roast beef with horse radish in sun dried tomato bread was out of this world!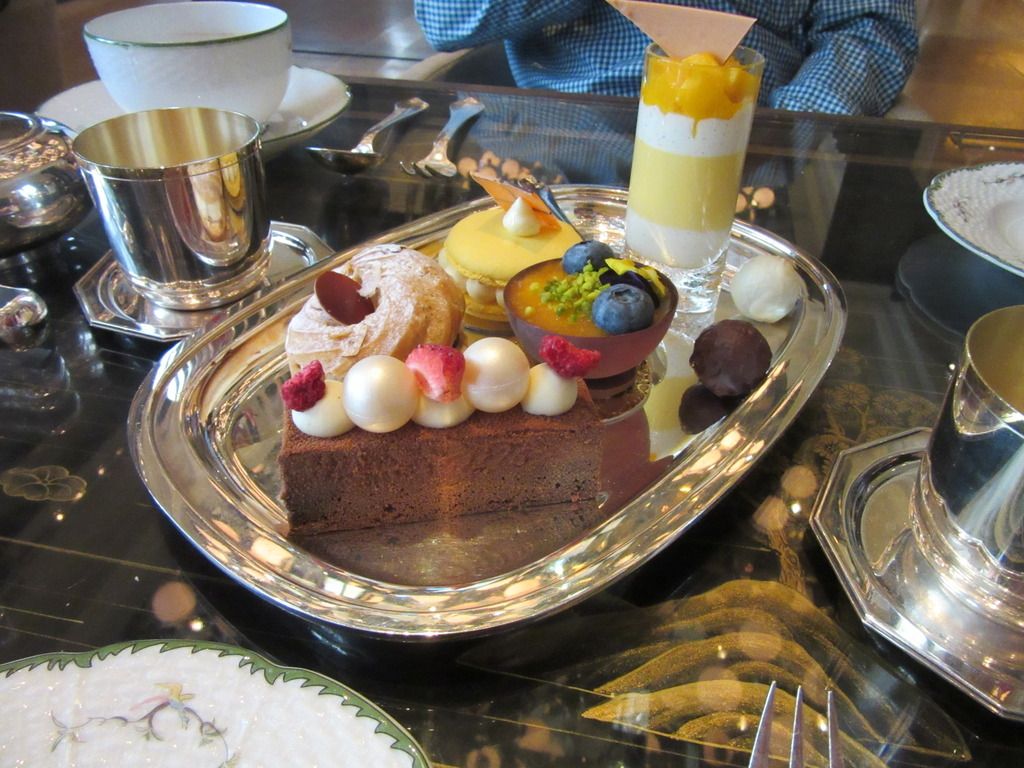 An exceptional selection of cakes, chocolate truffles, sweets and deserts. And no one complained when I kept refilling my plate! SCORE!!

This is the ceiling of the room we were seated in. Called the Hall of Mirrors, it was like sitting in wonderland!


I wore a simple red wiggle dress and only snapped a quick picture in the lobby because there were too many people around for my liking!
Entire outfit bought from Marks and Spencers, unusual to find nice pieces there, but find them I did last Christmas.
For the Rosewood London I would score as follows-
Mise-en-scène - 5/5 - Truly magnificent interior, soo much to look at.
Tea - 4/5 - A wide selection of loose leaf teas. The Earl Grey was not the best though.
Scones - 4/5 - The scones were very good, home made with yummy jams.
Service - 4/5 - Friendly staff, though many of them serving so little personal touch.
Value - 5/5 - I ate so much that I definitely got my money's worth!
Total: 22/25
Definitely my favourite so far, but I have a reservation at The Ritz at the end of August which I'm hoping will exceed expectations!
X O X O
Christina