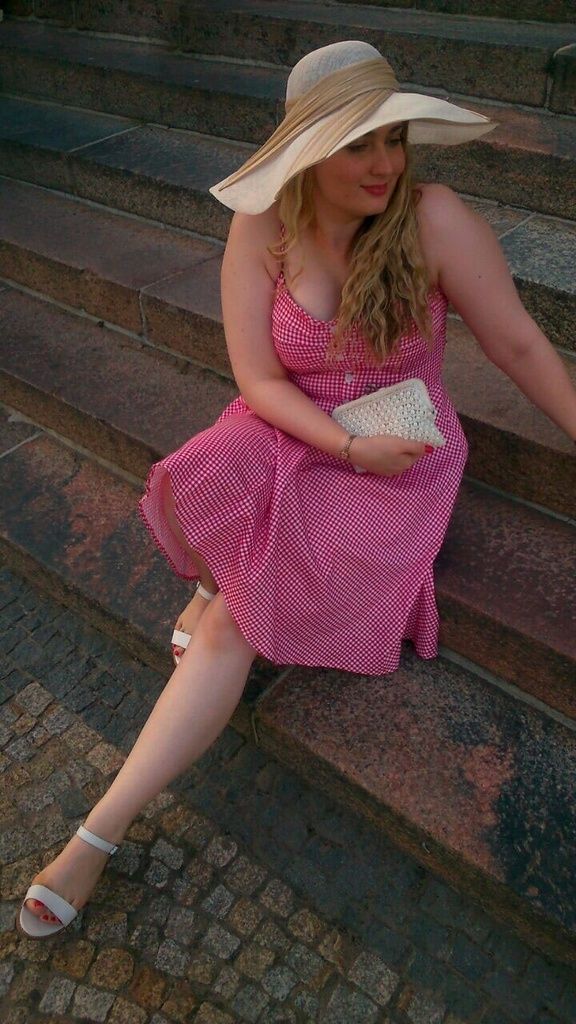 My favourite part of any holiday is preparing my outfit choices, in fact I think I only bring along the most fabulous side of myself on holiday! So here is the first of my looks. I only managed one quick shot as the sun was setting as it took all day to get to my destination in Poland.
I did, quite unbelievably, travel 12 hours in this outfit, and yes I wore the hat on the plane! Tee hee hee, I got some funny looks, but the hat would not be squashed into hand luggage and I was adamant to wear my new hat to the polish wedding I was jetting off to!
This dress was a fabulous sale purchase from Collectif, that arrived the day before my trip. Such a comfortable dress and cute too! I love a good bargain!
The first day I only had time to visit the Assumption of the Blessed Virgin Mary in Bialystok. A beautiful church in a beautiful old town.
When in Europe, I always feel the compelling urge to visit churches, for no other reason than - they are pretty! As good an excuse as any though, I suppose.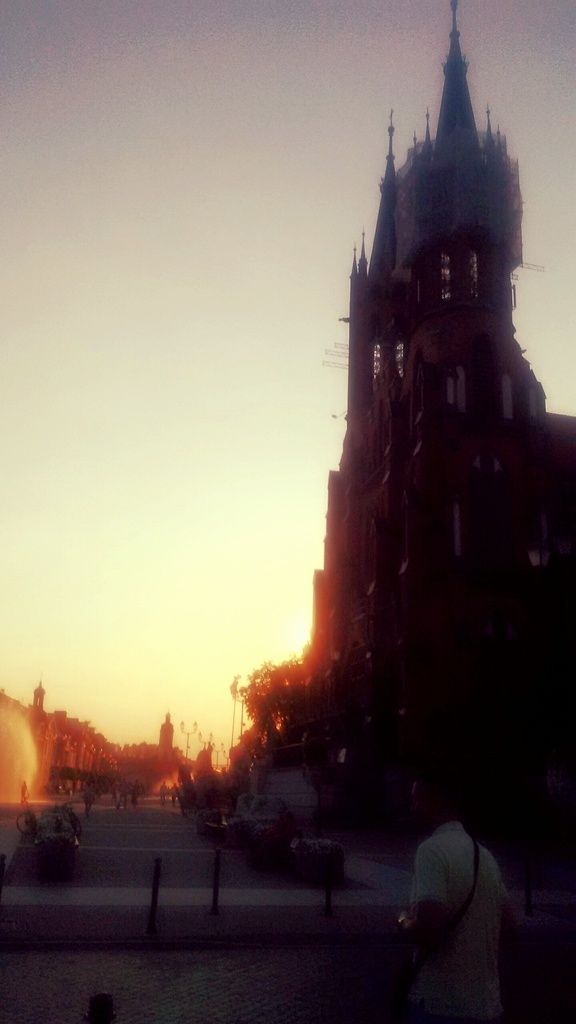 The Sun set spectacularly!
The town was so very hot that water was being sprayed all along the street to keep everyone cool. Children ran in and out of the water, and I must say I was tempted!
Though not generally my style of photography, these pictures taken just as the sun was setting (and a long, beautiful day had come to its end) reminded me of a great time I had with friends in a special place.
The other holiday outfit posts coming soon.
X O X O
Christina