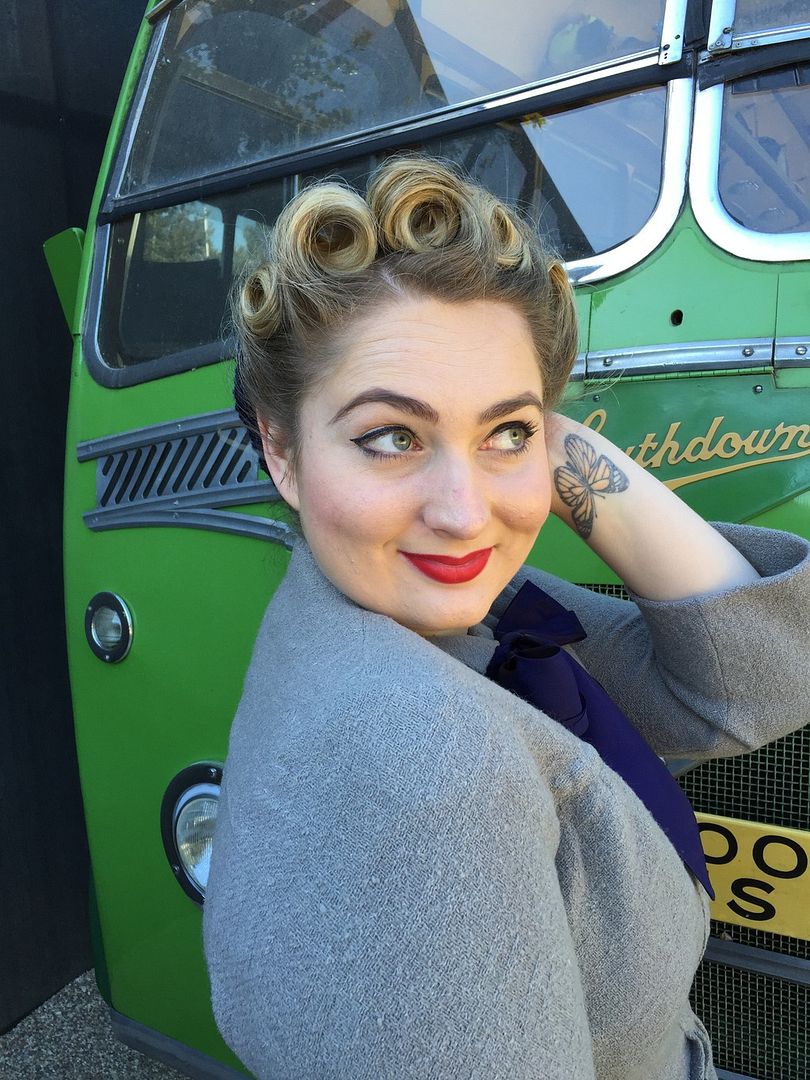 So of course after never having been to a car show, I went to two this summer. Goodwood Revival being the bigger, fancier and staggeringly busier of the two.

I sported a totally different look for the day to mix things up a bit.


I tried out a snood for the first time and winged this hairstyle the morning of the event. The snood stayed in place literally all day and kept my hair off my neck in the heat for which I was most grateful!
I'm soo happy with how this hairstyle came together. I don't always get the result I envisioned.
My hair inspiration is from the Poirot episode 'three little pigs' those front rolls were too fabulous to ignore!
This suit is an original 40s suit I got on etsy a couple of years ago. I altered it to fit perfectly as the original suit was too big and very boxy. I didn't cut anything from inside though so it can be put back completely to its original state.
I just love this blue taffeta bow and the yolk and dart details are what draws me to vintage pieces.
I brought this doctors bag that I was given as a child for playing hospital with my dolls. Though I use it for a sewing bag now because no stray pins are getting through that thick leather.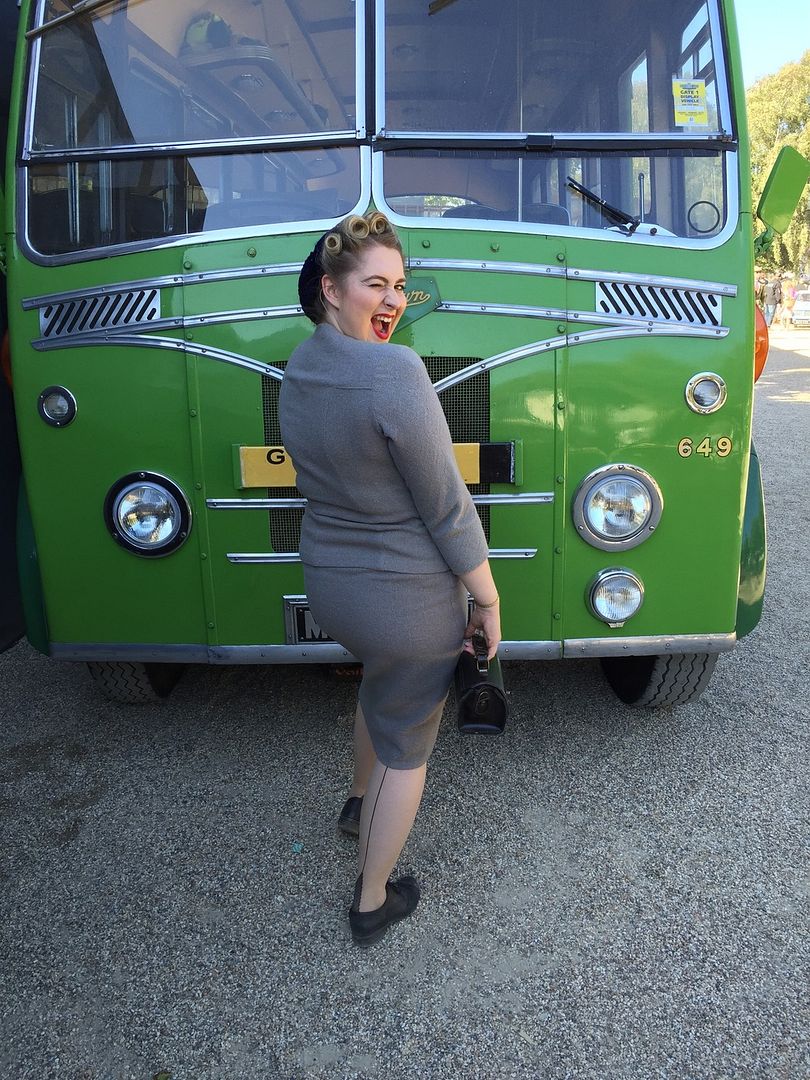 Of course seamed stockings were a must!
Most people dressed up for the event. It was nice for once not to stand out in a crowd. Everyone was really excited to be there, such a positive, open atmosphere.
The car racing was slightly irrelevant for me (sorry to say). I was totally absorbed by the people around and forgot I was there for car racing.
Planes on the other hand I do find extremely interesting. Especially a spitfire! There were a few flying overhead as we arrived.
Of course the men were totally transfixed by the cars, as expected. I was surprised just how loud the racing would be. I take it for granted that modern cars are really quiet.

I had my picture taken with loads of strangers throughout the day and they all asked permission first (people don't usually ask!)
The day was absolutely brilliant! I had the most amazing time people watching. Every one there was very friendly and happy to be there.


X O X O
Christina