I went to the Resort Exhibition at the Fashion and Textile Museum, for inspiration in making my mix and match 4 piece, vintage capsule wardrobe.
This sewing challenge is hosted by Rochelle at Lucky Lucille. I love a good sewing challenge because it gives me a much needed kick to get things done!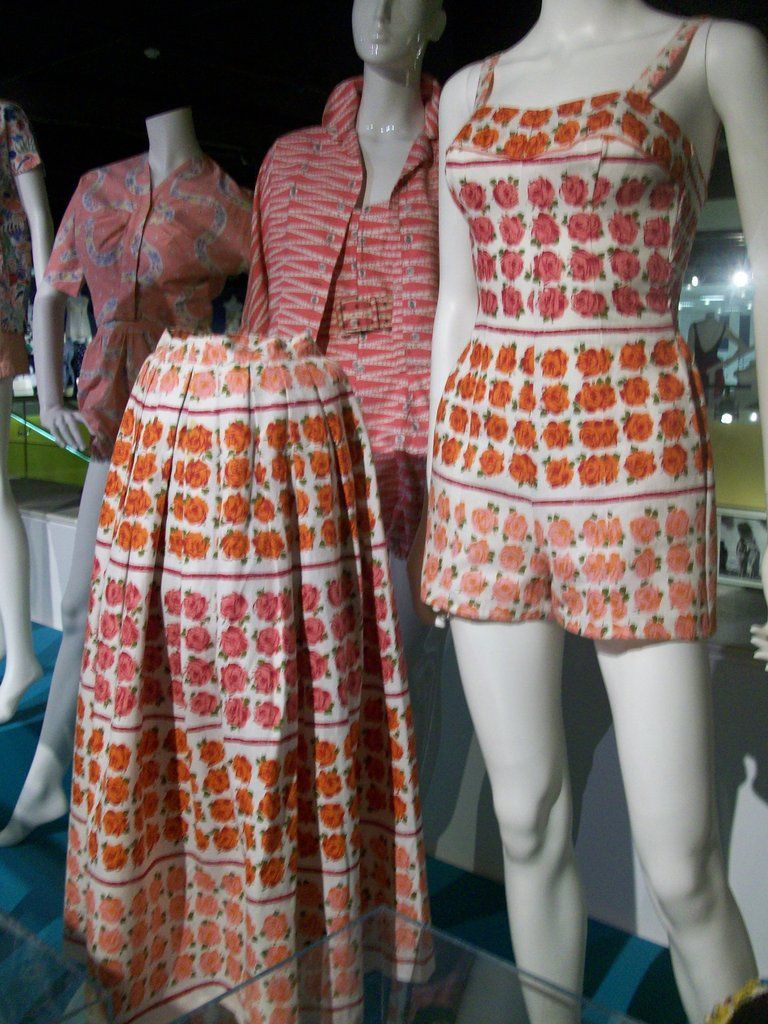 There were many Horrocks cotton 1950s garments. It's no surprise that it was the 50s pieces I was instantly in love with!
The elegance!!!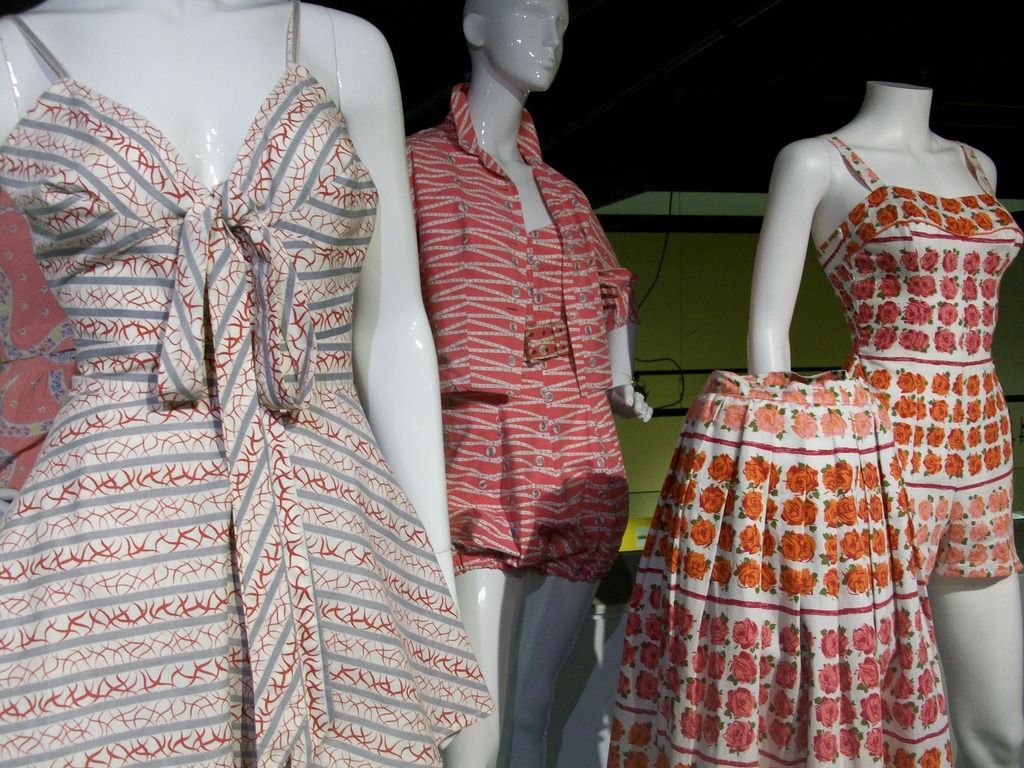 Florals are perfect for summer. I really love the matchy matchy floral idea!



Such a cute little matching jacket to complete this look.



Matching belts make any outfit looked polished!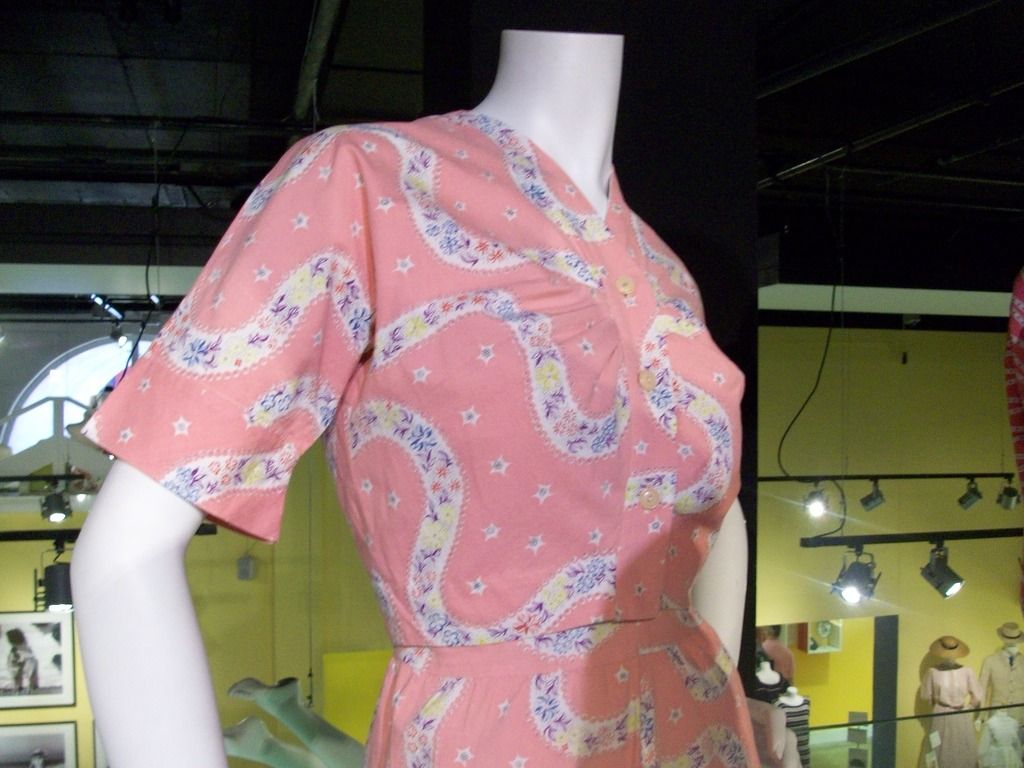 Another very sweet matching jacket.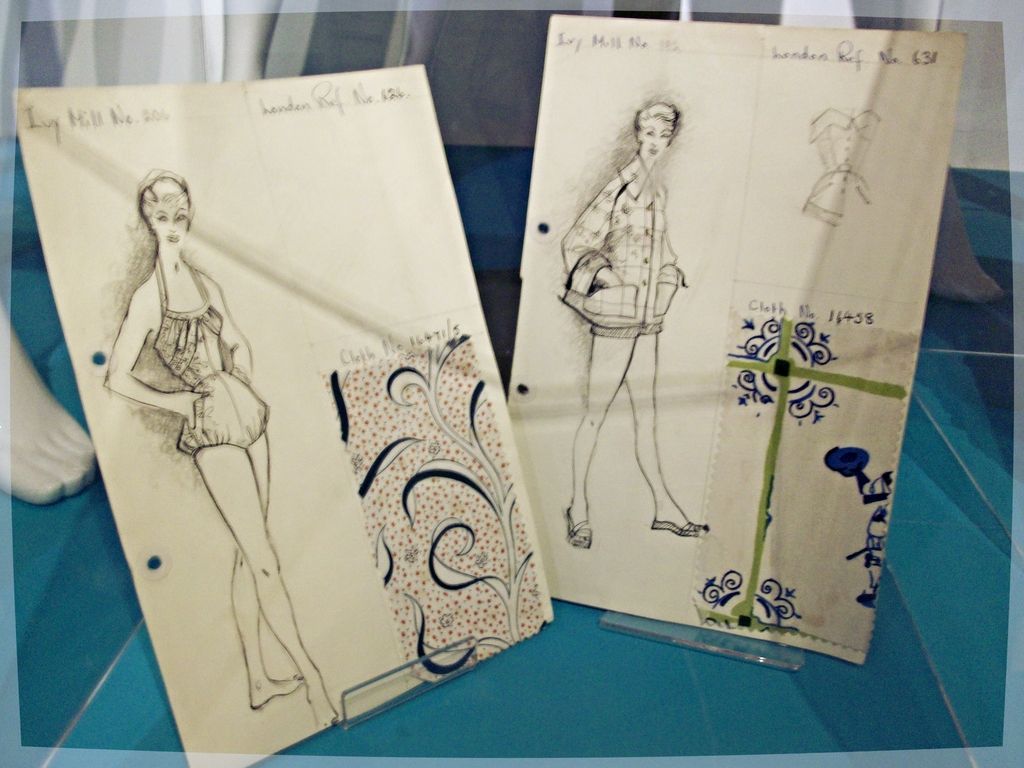 Illustrations from Horrocks. I like the idea of including an illustration with a fabric swatch for my projects - what a fantastic record. A book full of them would make an interesting read. Even pattern numbers could be included along with an outline of the event the garment is intended for.
The patterns that I have chosen from my stash, I'm hoping to get get a few vintage patterns used for this project, to catch up with my Vintage Sewing Pledge.
And the Poppy fabric and Bakalite buttons I will be using, just to tease you!
This will be my last summer outfit, ready for my holiday before the knitwear, cashmere and wool take over.
I do wish I was excited about that prospect but the rain follows and that does me no favours!

I can't wait to share my finished result, spoiler alert- It is AMAZING!

X O X O

Christina