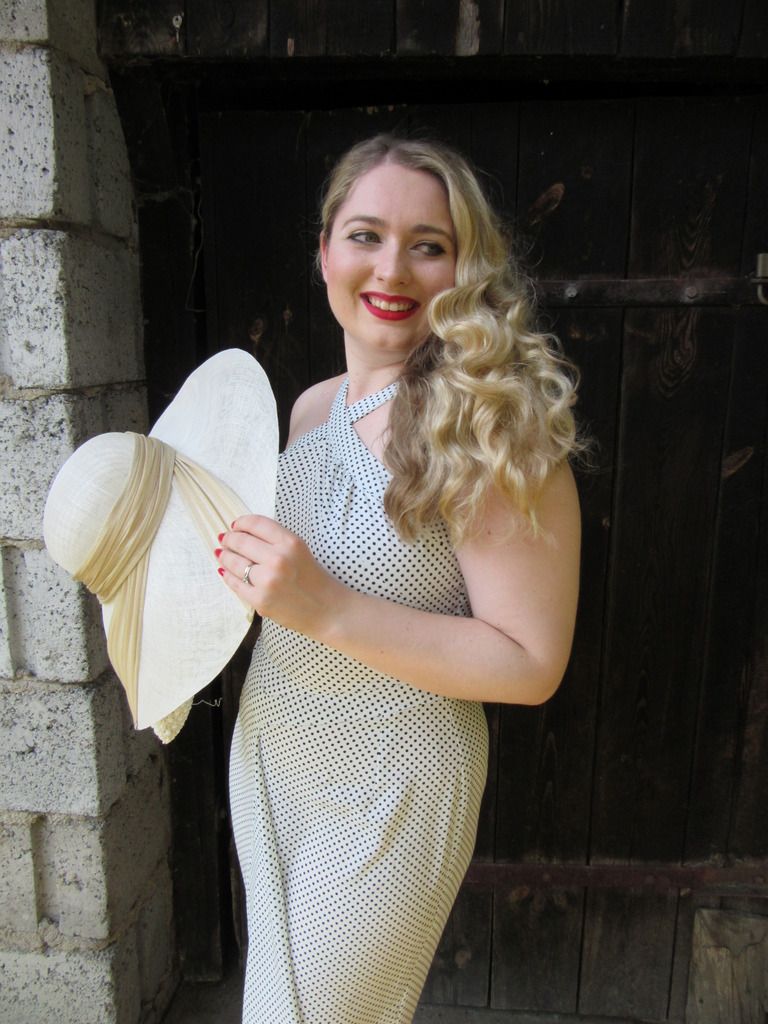 I am bursting with excitement to share with you all my 'Marilyn Dress'. This is my dream dress, and finally it has been realised.
The purpose of my trip to Poland was for a friend's wedding. Of course for such a special occasion a BEAUTIFUL dress was in order.



This is my favourite picture, I don't know why, very unusual and yet surprisingly flattering angle.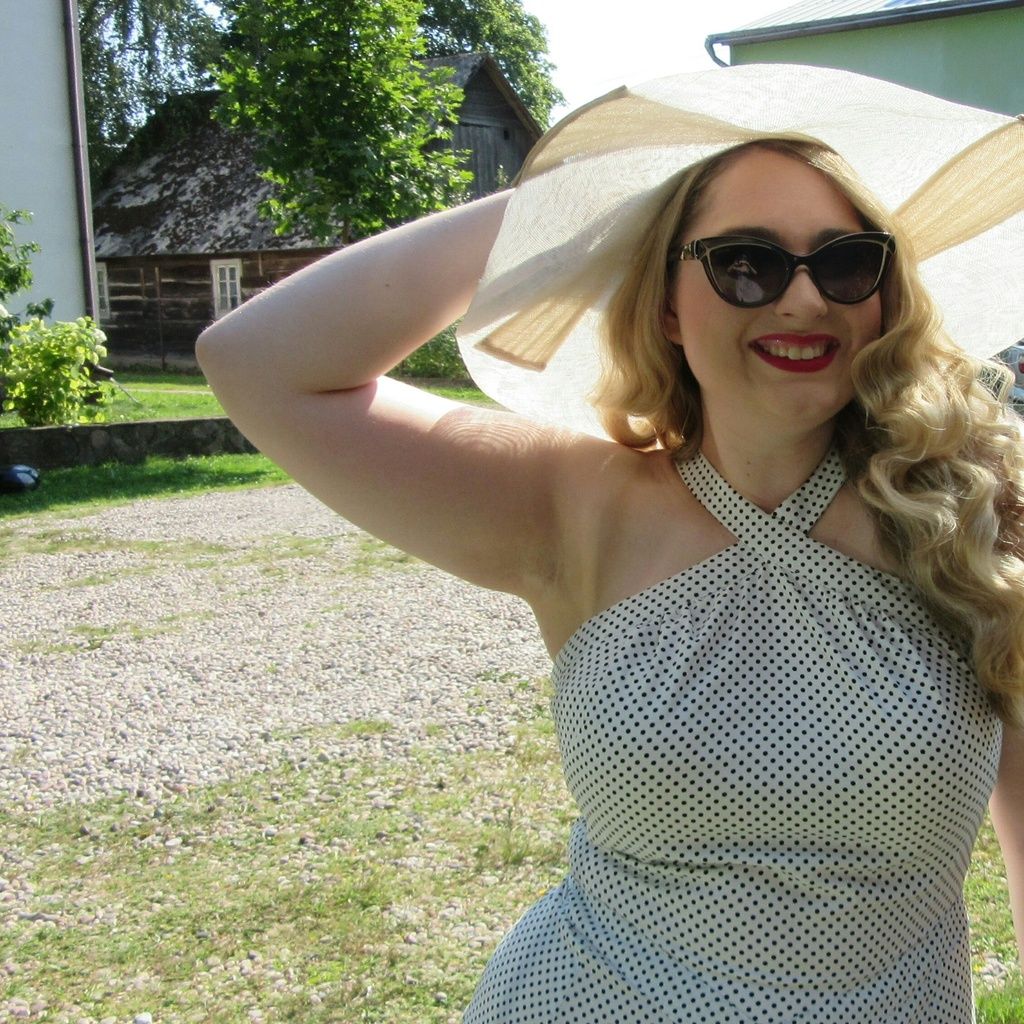 I was of course representing England to her Polish family and put my best foot forward with a giant hat. I do feel it is expected of the English to wear a big hat, and I don't like to disappoint.

The neckline is what I love about this dress. The gathered detail over the bust, the draping in the front of the skirt, the shaped waistband. This is the best of vintage to me, the combination of a feminine silhouette with beautifully executed details that are unusual and interesting.
Ooh I'm happy just thinking about it.




I know I know, strapless bra and no girdle was a disaster but I didn't notice until I saw the pictures later on. And if anyone can spot the tiny hole in my skirt you get 100 points. My friend had to sew it up in the kitchen as the guests were arriving (the memories!).


Considering I only had one week to make this dress, I am very proud of the result. The fabric took me hours of searching to find. I managed to get this polka dot crepe in Classic Textiles, Goldhawk road, London and it is perfect for the project!

This cool, fluid crepe was a dream to wear, ever in the incredible heat of Polish summer, and oh boy was it a hot one!


I am in love with straw sun hats since my holiday, unfortunately England is the land of drizzle and wind, so alas, sun hats are banished until a holiday abroad.

I had the best time in Poland, it is a beautiful country with friendly and kind people. The wedding was magical and the food was out of this world! A word to the wise, a Polish wedding is all about the vodka!
The vodka, the food and the dancing.


And I will leave you with the last shot of the glamorous reality of blogging, tip-toeing through grass so my heels don't get stuck.

X O X O

Christina