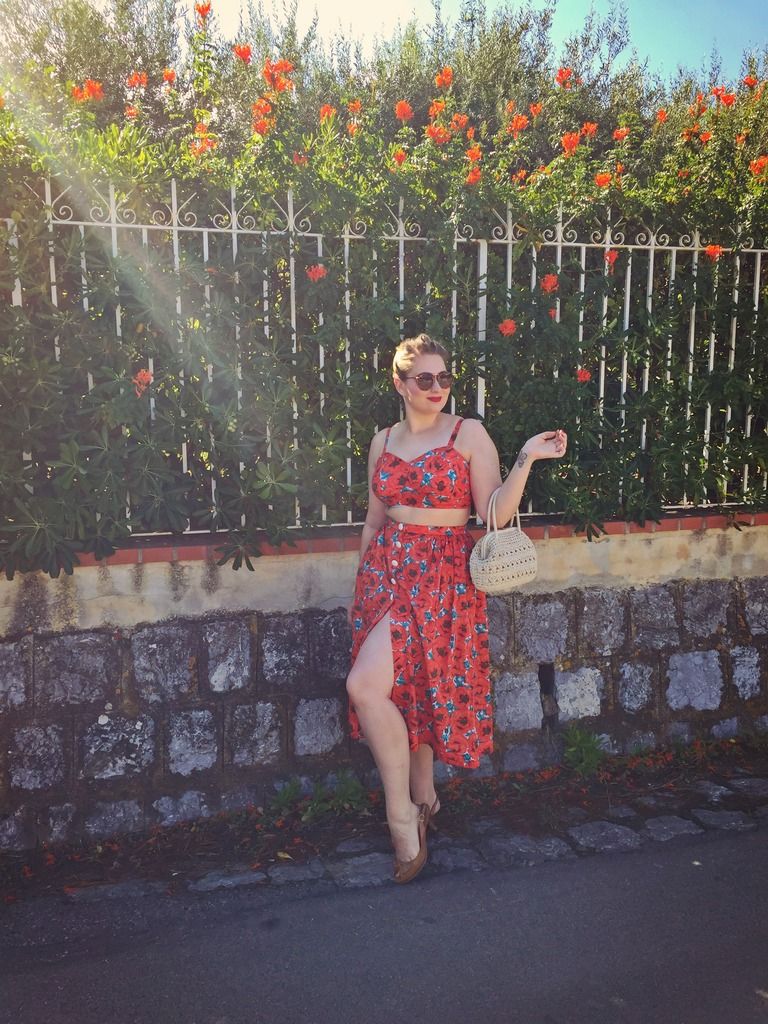 I wanted to create a playsuit that could be worn both elegantly for lunch and playfully at the beach. I combined a few different vintage patterns for this look and I couldn't be happier with the result!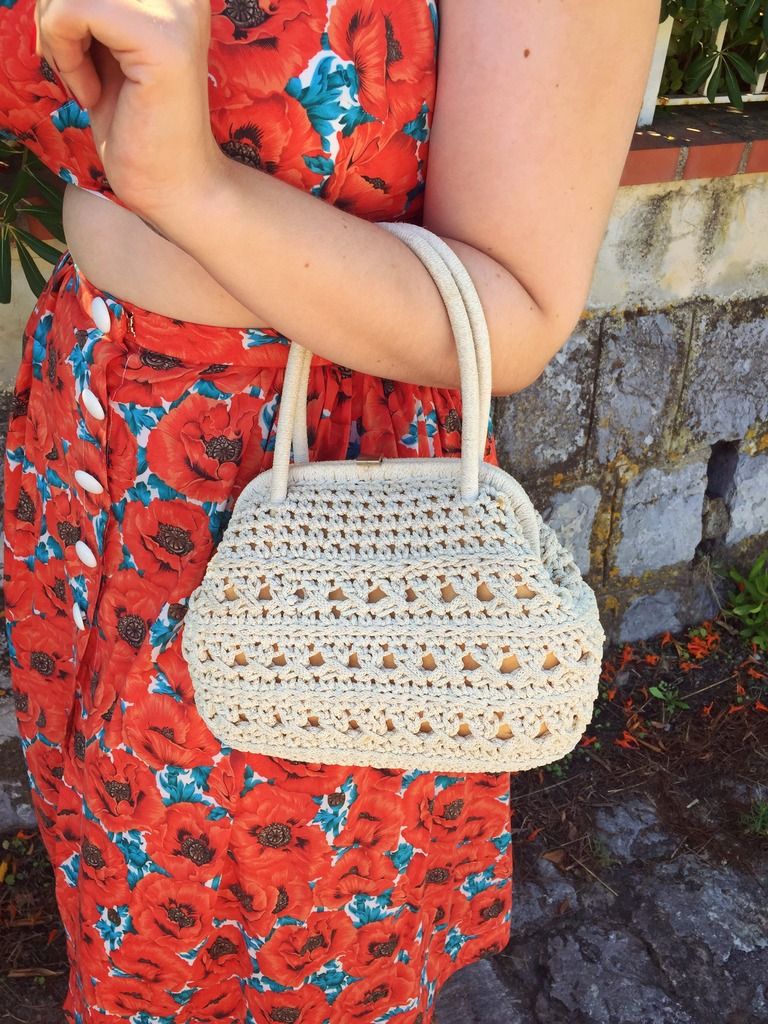 To accesorise the look I carried this new to me- vintage 50s crochet bag. I love the shape of this bag, and it's neutral enough to go with pretty much all my summer wardrobe!
(I try to only buy accessories that I can use easily as space is very limited)
These tan shoes I have had for ages but never wore because they kept slipping off my feet. I found some suede sling back grips online and now I can wear these beauties comfortably!
(Who knew sling backs are not meant to be dangerous?)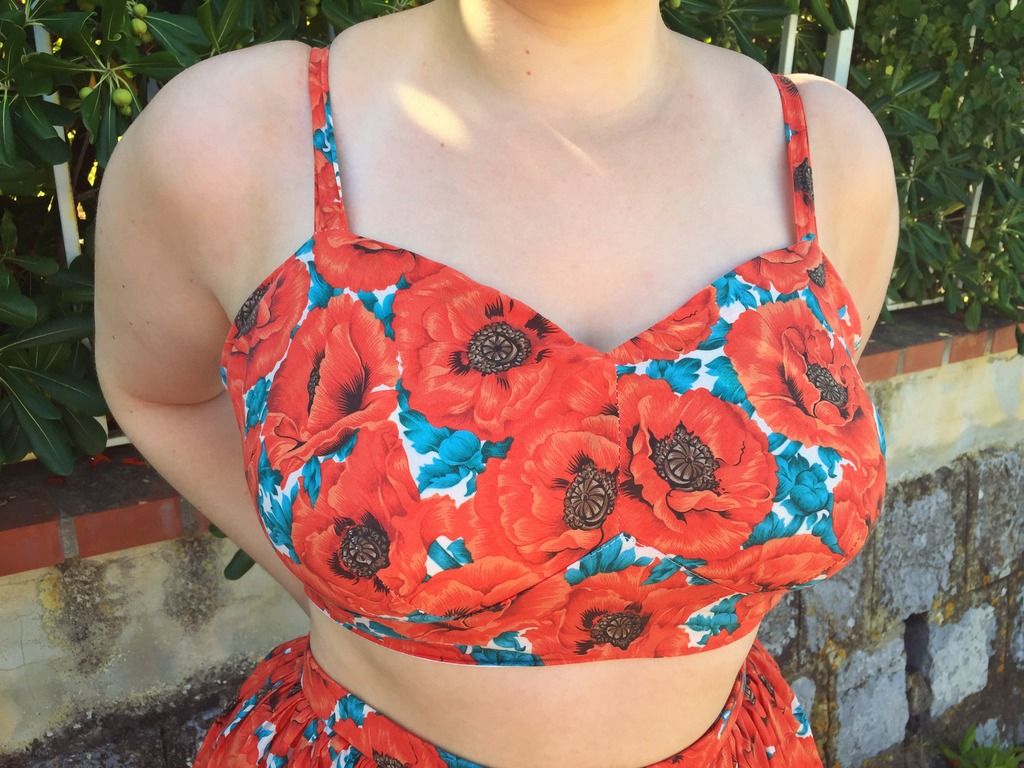 For the top I used the Mrs Depew Beach Bustier pattern but left off the added detail and made it very simple. Best let the print speak for itself. Oh, and I also made it less pointy, seems to get a mixed reaction when I go for pointy boobs!
Very simple in the back!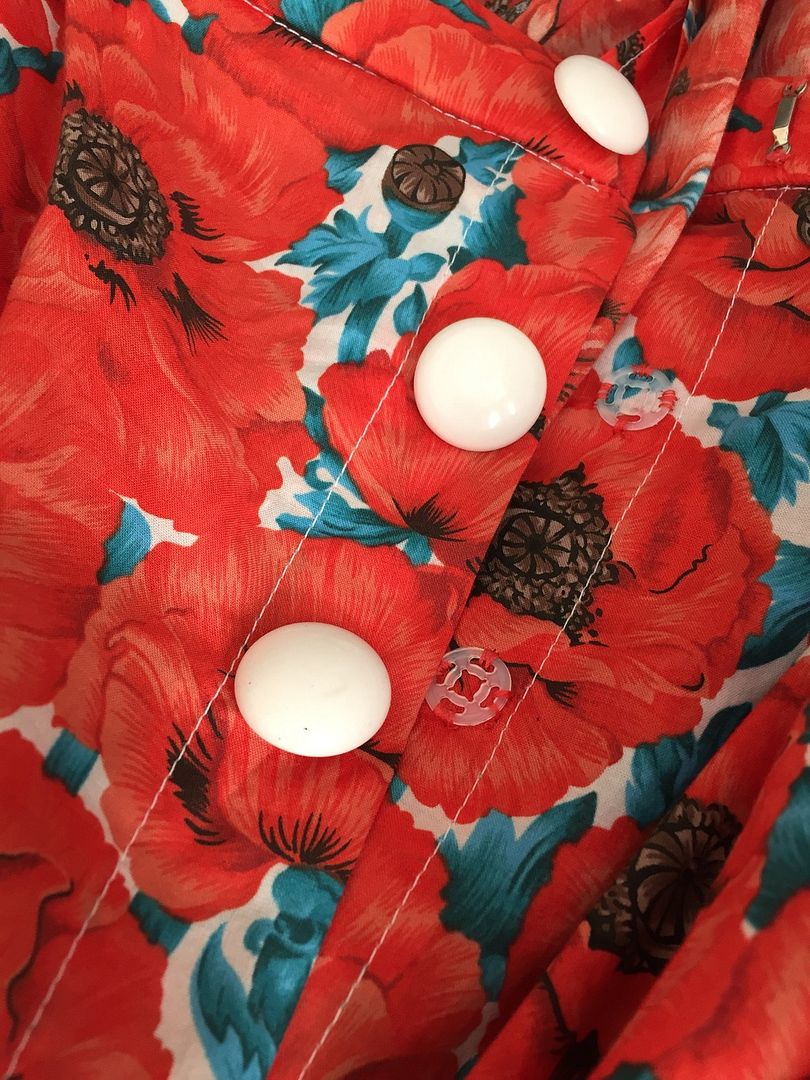 I love the Bakelite buttons I had in my stash, they are glorious!
I don't have a button hole function on my sewing machine though so poppers behind the buttons had to do.
I must admit that I love poppers, you can rip this skirt of in the most dramatic flourish!
I always play with hairstyles on holiday, I like to have my neck free in order to stay cool. This only took about 10 minutes of playing around but I felt sophisticated all day.
Now here comes the drama!
Whip off the skirt to reveal cute shorts!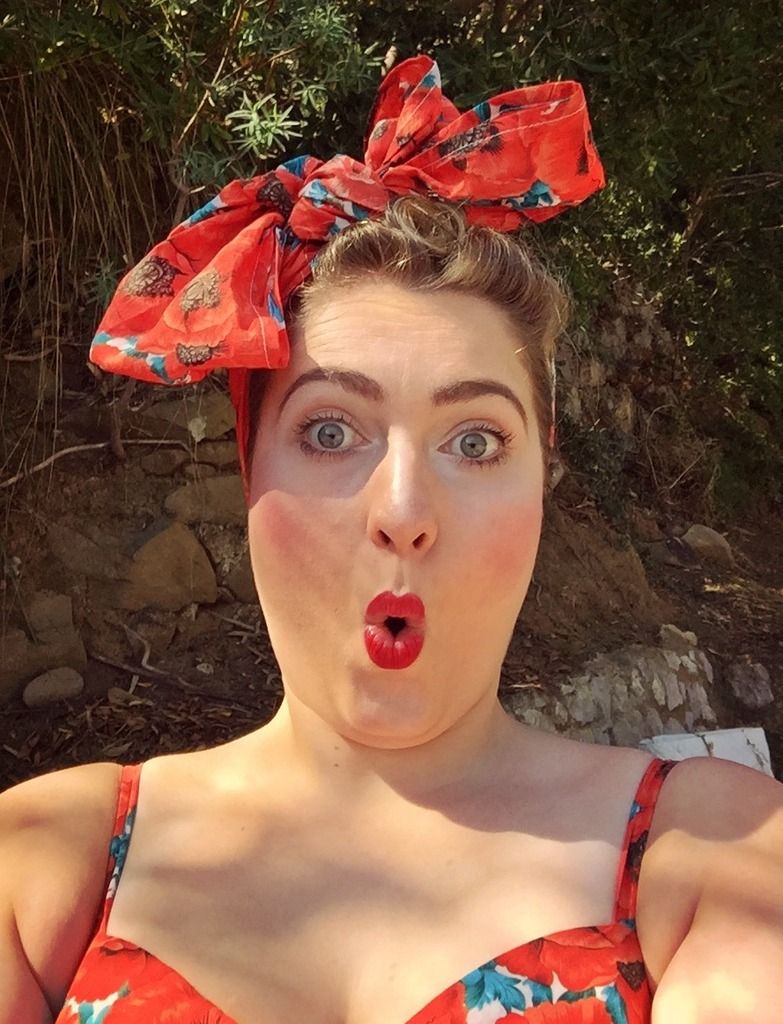 Wack on a 40s Duster cap!
(Just imagine doing your house work in a bow that big)
And you are ready for some beach fun!
Yay! I finally have a cute - Vintage Capsule 4 piece! All the pieces I can mix and match with garments I already have in my wardrobe, but teamed all together I think this 4 piece is something special!
I love, love, love the print!!!
And I get to add 3 more vintage patterns to my Vintage Pledge.
That bring me to a total of 9 out of 10, Woo Hoo!
What do you think?
Do you have a cute playsuit?
X O X O
Christina
P.S. Pattern details-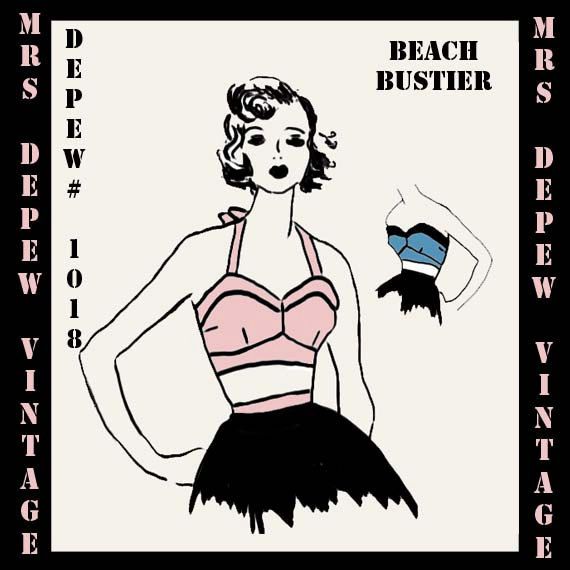 I extended and curved the bust darts to make a more round bust shape and did not include the top frame detail. I made straight straps instead of a halter strap.
I made the skirt from this pattern. A nice simple make!
I made the shorts with 3 inches extra volume added at the hem for each leg because these are either meant to be incredibly tight or I have bigger thighs than I would ever admit! And I did not do the turn up finish, I did a double turn and topstitch finish.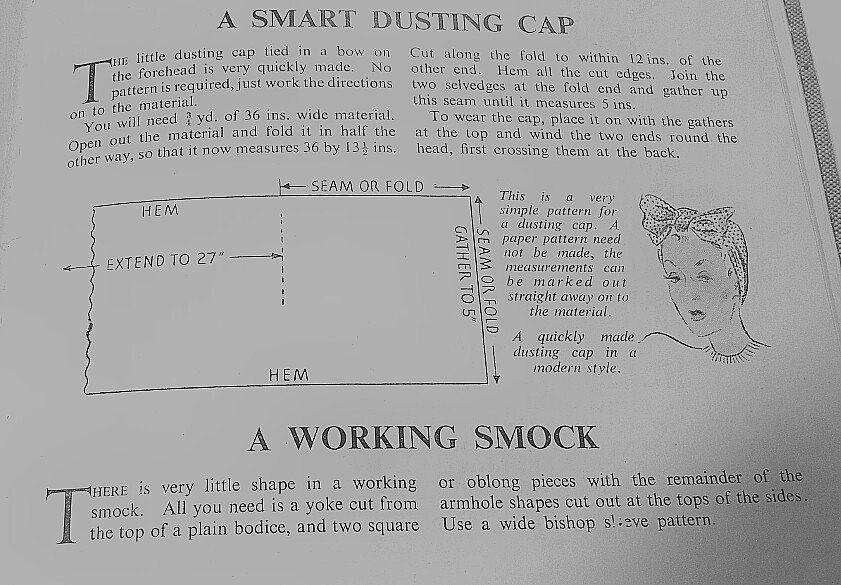 And finally the Duster Cap is from the 1940s book 'The pictorial guide to modern home dressmaking' I found a fantastic tutorial on the blog
Vintage Follies
that makes this a really easy and enjoyable make.