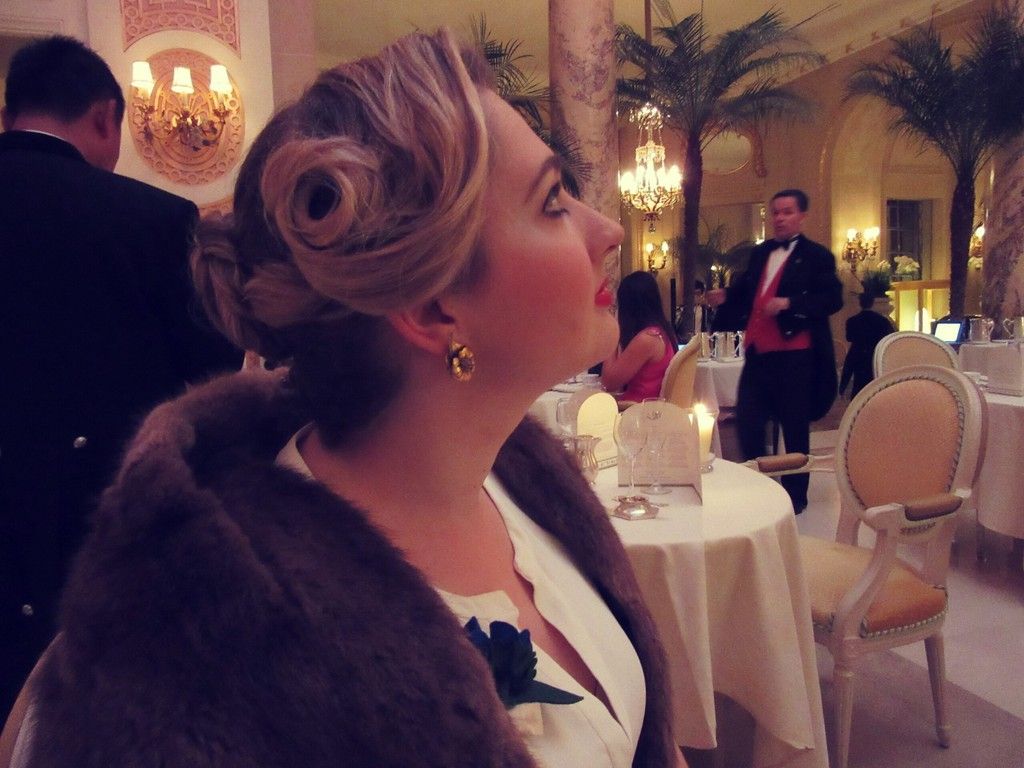 The crème de last crème of all afternoon teas has got to be the Ritz! I can see the sign, written in lights above the door, in my mind so clearly. With Hollywood starlets sacheying through the dining room, wearing bias cut satin and sipping champagne as the grande piano is played. All marble and gold leaf decor, what's not to dream about!
Ok- so I may have gone overboard with the description, but I was so excited to be finally going for tea at the Ritz!!!
And it didn't disappoint!
(There really was a grand piano being played)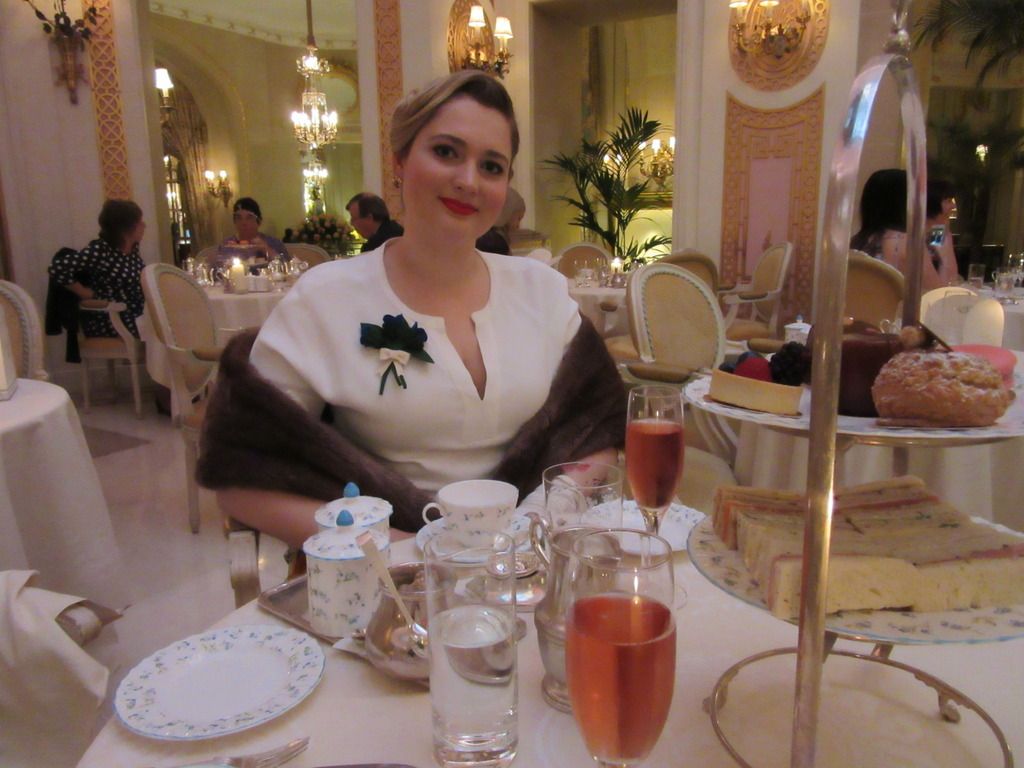 The staff were very accommodating, more so than anywhere else I have taken tea. They went out of their way to make sure we had everything we wanted.
There was a live pianist playing throughout our tea who played mostly classic Disney songs. I'm a huge Disney fan so that was just lovely. 'The circle of life' in particular was very well done!
The whole ambiance really did give the afternoon a great sense of occasion. (I love a sense of occasion!)
The forget-me-not design on the china was so sweet and dainty. And the brushed silver cutlery very elegant.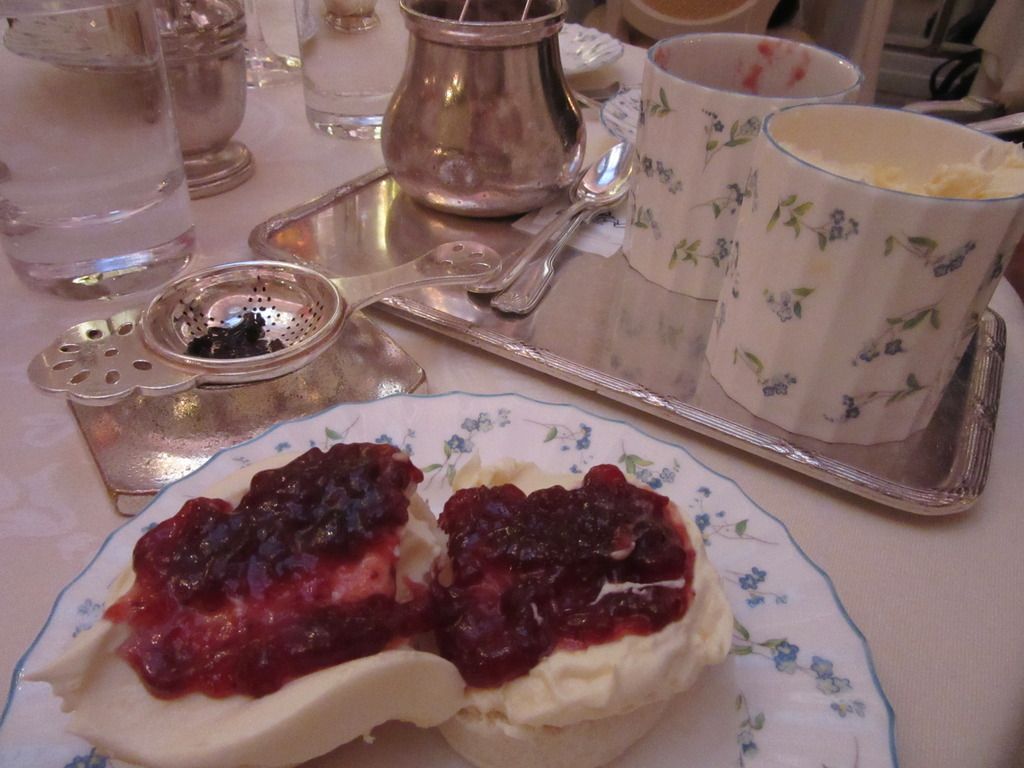 I have never seen scones that all looked so identically perfect, but as I usually find if it looks too good to be true then it is. They were a little dry and tasteless. Also the jam was not home made. Tut tut, really could do better Ritz!
They did more than make up for it with the French patisseries though. All were immensely delicious!
I'm a massive sandwich fan, these were particularly scrumptious! And I totally kept requesting refills.
(Got to get my money's worth!) And no one complained about my excessive greed! Woo Hoo!!!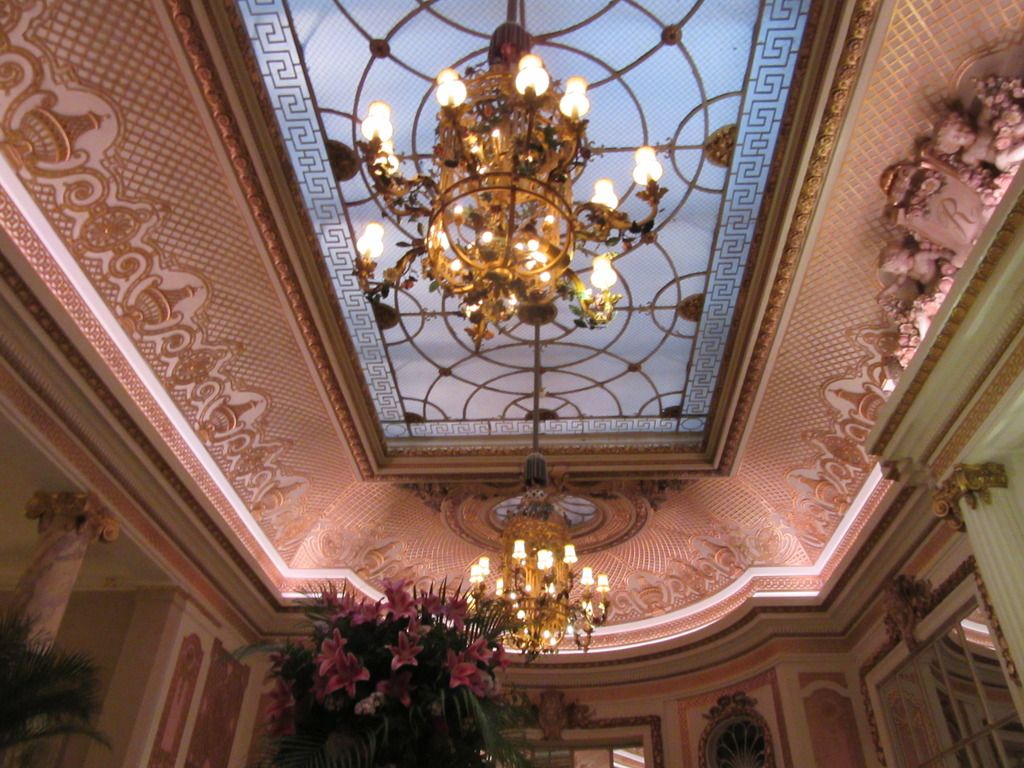 Grande! Oh so Grande!
All that glittering gold, every edge adorned so indulgently.
So much to look at, I was absorbed by my surroundings and the whole feel of the experience. You can't help but feel sophisticated surrounded by this level of luxury.
Another hairstyle to add to my favourites!
I really like this look because it was really easy, and let's face it- quick and easy makes all hairstyling better!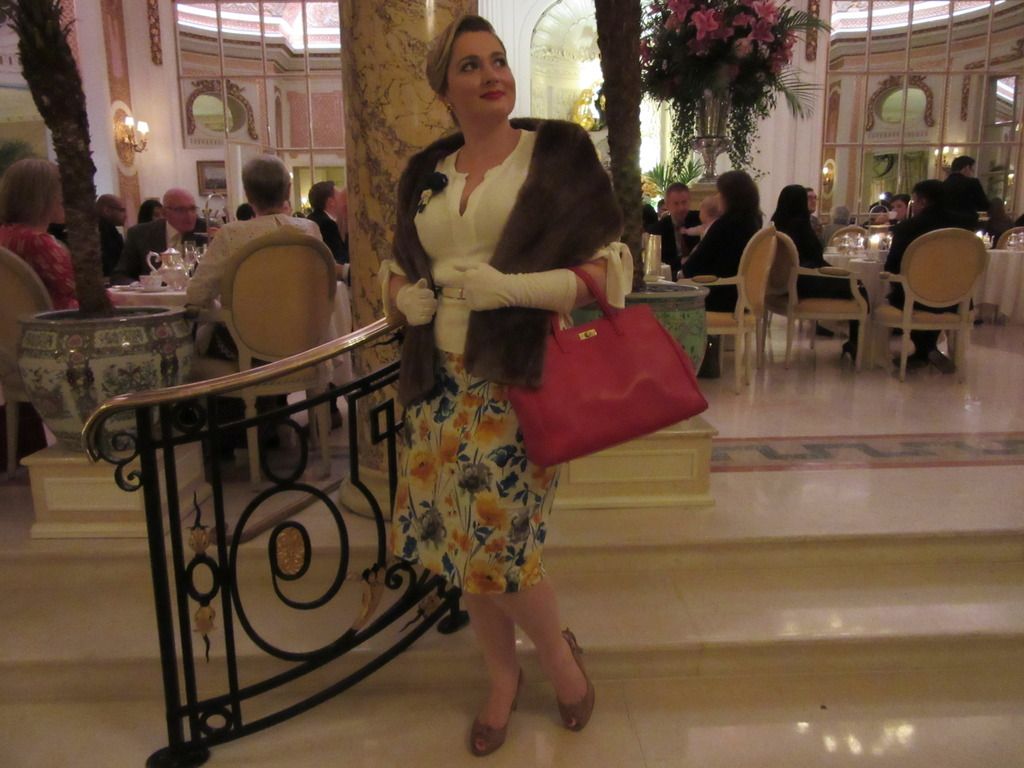 Of course, I wore gloves, if there ever was a glove wearing occasion - this was it! And a vintage fur stole had to be added for the glamorous finishing touch.
This outfit was totally unplanned, for once I managed to pull together a totally spontaneous look that worked. It usually ends up either too matchy matchy or clash central. I wasn't disappointed at all with this look though, I was going for a sassy, trendy 50s debutante vibe here, and I reckon I hit the nail on the head.
I made this little brooch from a tutorial on
Lavender&Twill
. So easy to make and it is really sweet. I'm planning a light pink version next.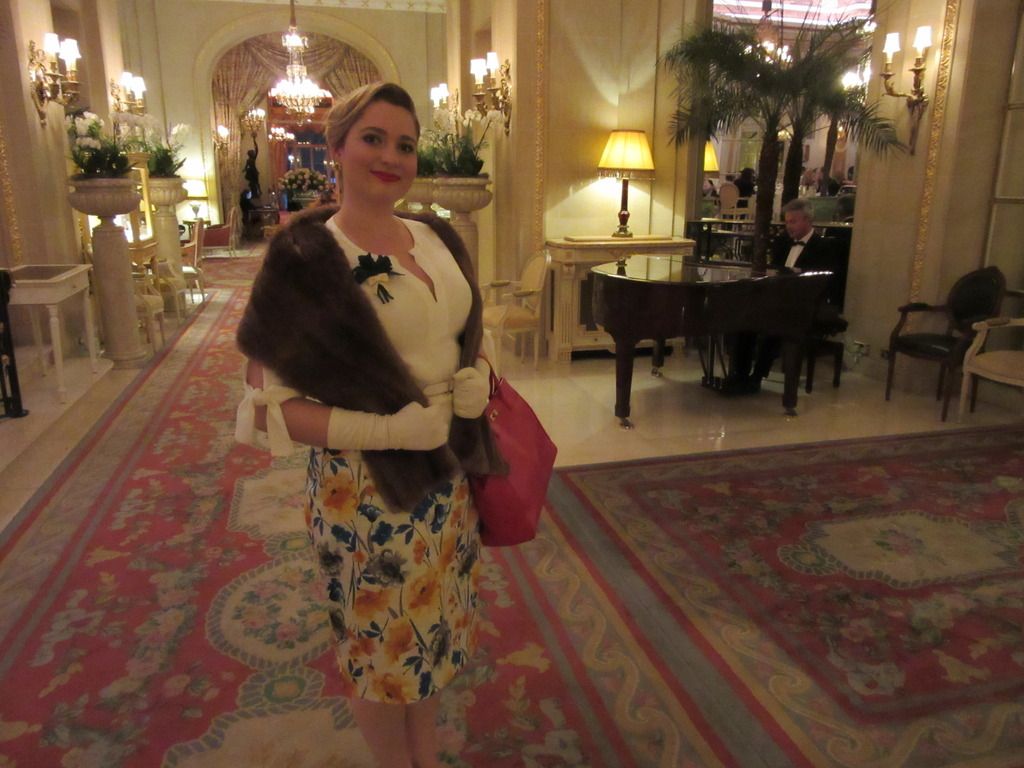 What an incredible place! It is difficult to explain the feeling of it all, but I felt full of excitement and joy while I was there. It is a must see for any one who gets the opportunity to go!
For The Ritz I would score as follows -
Mise-en-scène - 5/5 - An opulent setting. Very impressive!
Tea - 4/5 - A nice selection of loose leaf teas, but I have had better Earl Grey else where.
Scones - 3/5 - The scones were beautiful, all looked exactly the same but lacking in flavour.
Service - 5/5 - Attentive staff, unbeatable service!
Value - 4/5 - ok it is expensive, but worth every penny! (50 pounds per person)
Total: 21/25

I hope you enjoyed my little peek into a magical place!


X O X O
Christina