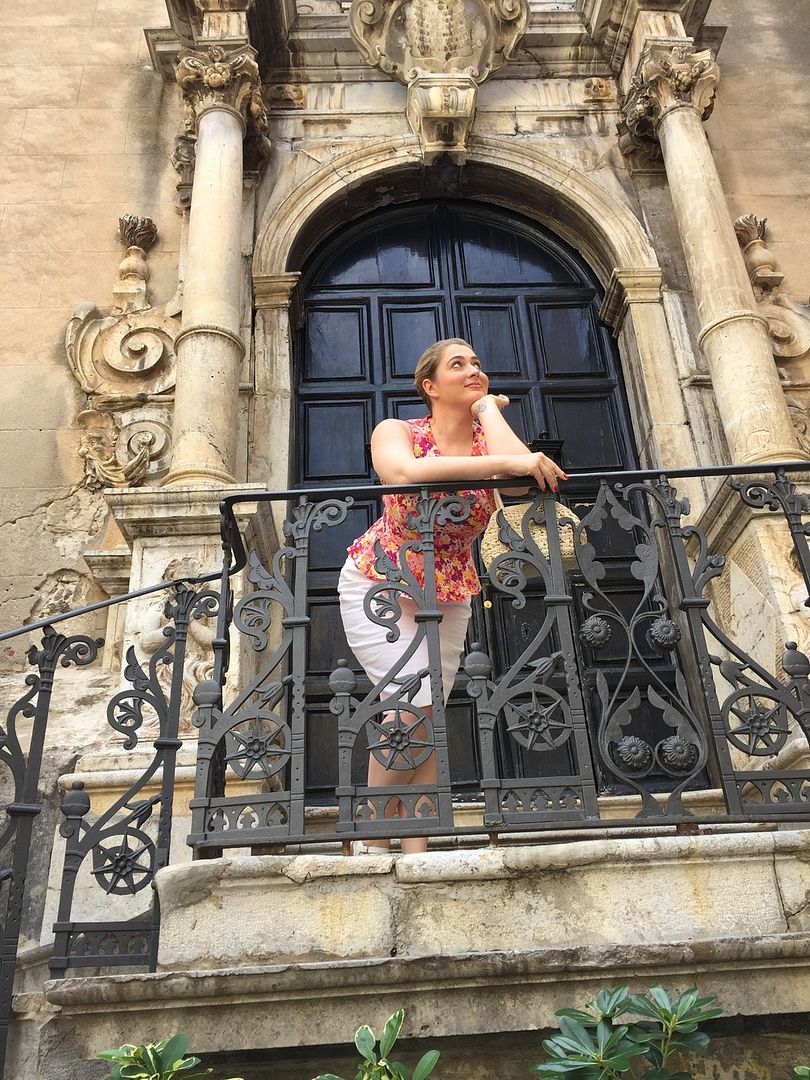 For the final 'Summer Look' of the year (though I'm adamant a few outfits can still be worn with tights and a cardigan) I present a super easy look!
In Italy it is compulsory to take pictures in fabulous doorways! There are so many to choose from.
A little peplum top and fitted pencil skirt is a look that is forever elegant!
This is the type of sewing that I like, really easy and yet effective!
I love the print of this top, I don't own much pink but now I'm 're thinking that for next year- Pink Rocks!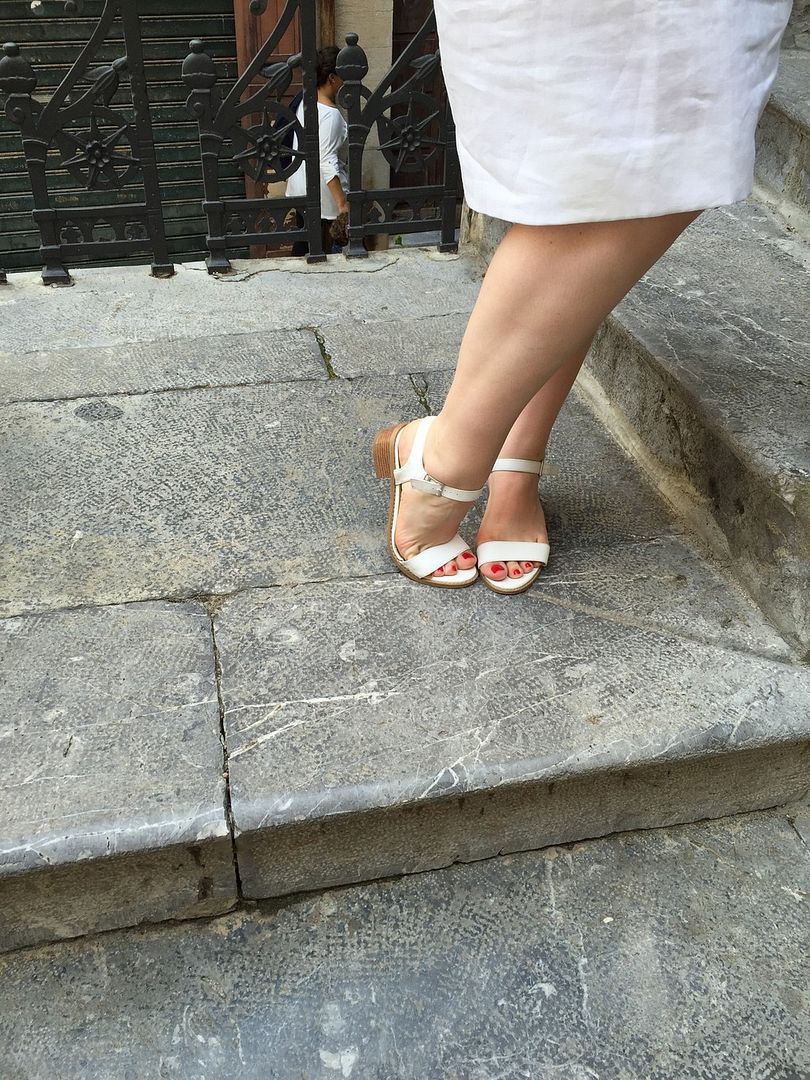 I have a new love for linen, once you come to terms with the creasing it really does look effortless.
My favourite bag at the moment, but it is going to have to be packed away till spring now. Until next year lovely bag!
I'm usually quite precious with Vintage items. I want to have things that look practically new, but as you can see, this bag is discoloured- and I dont care!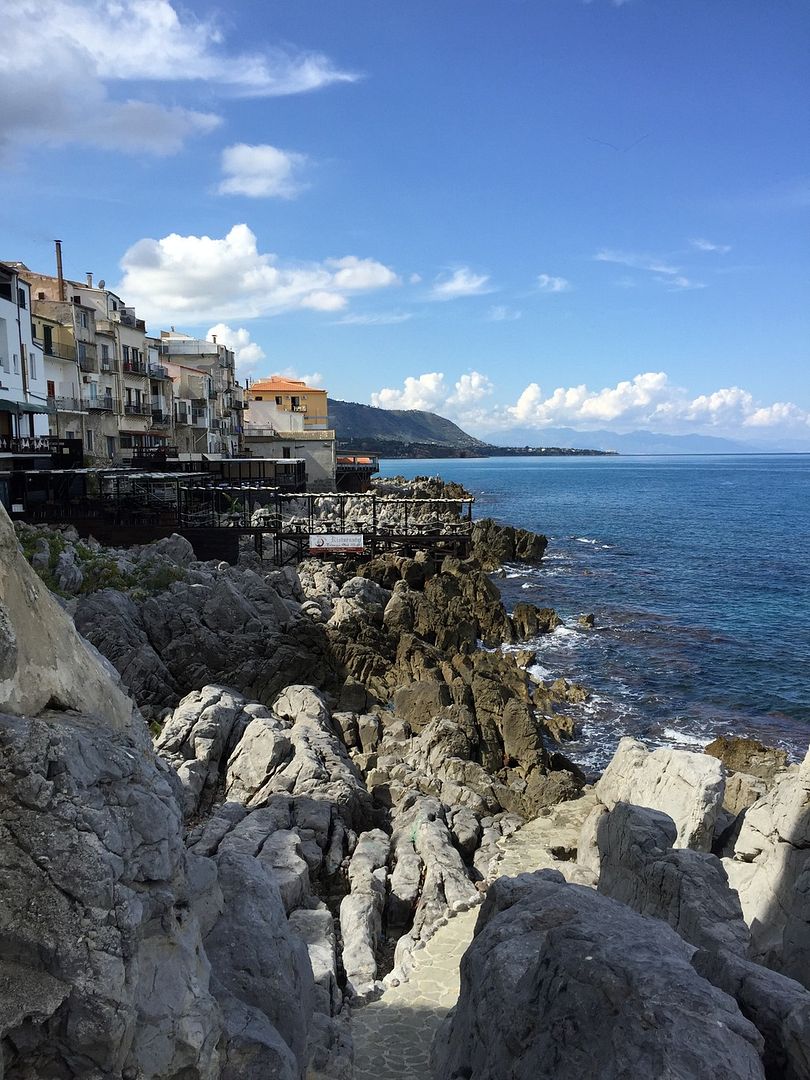 The old town of Céfalu in Sicily.
A bit of a messy French twist is perfect at the sea side!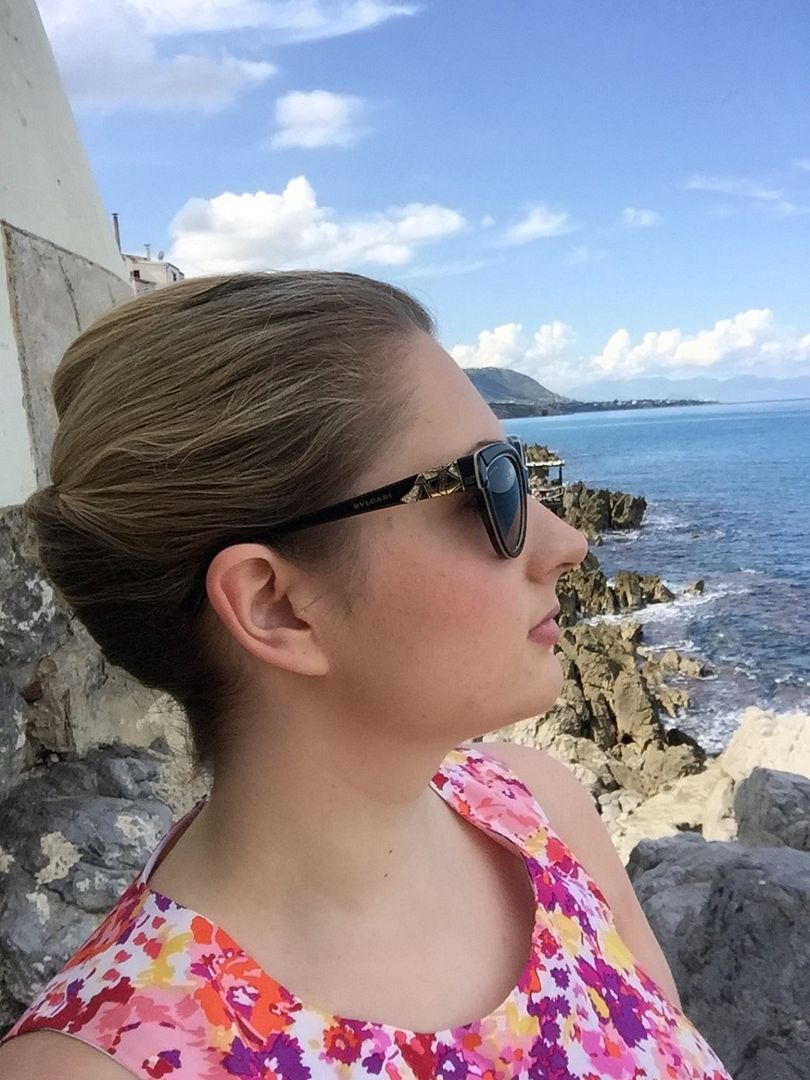 As we wave goodbye to the sun in the UK I'm usually dreading the upcoming cold. But this year with some clever sewing and knitting choices, teamed with some lucky vintage finds, I am hoping to be better prepared!
Are you looking forward to the change in season rapidly approaching?
Are you already prepared?
X O X O
Christina