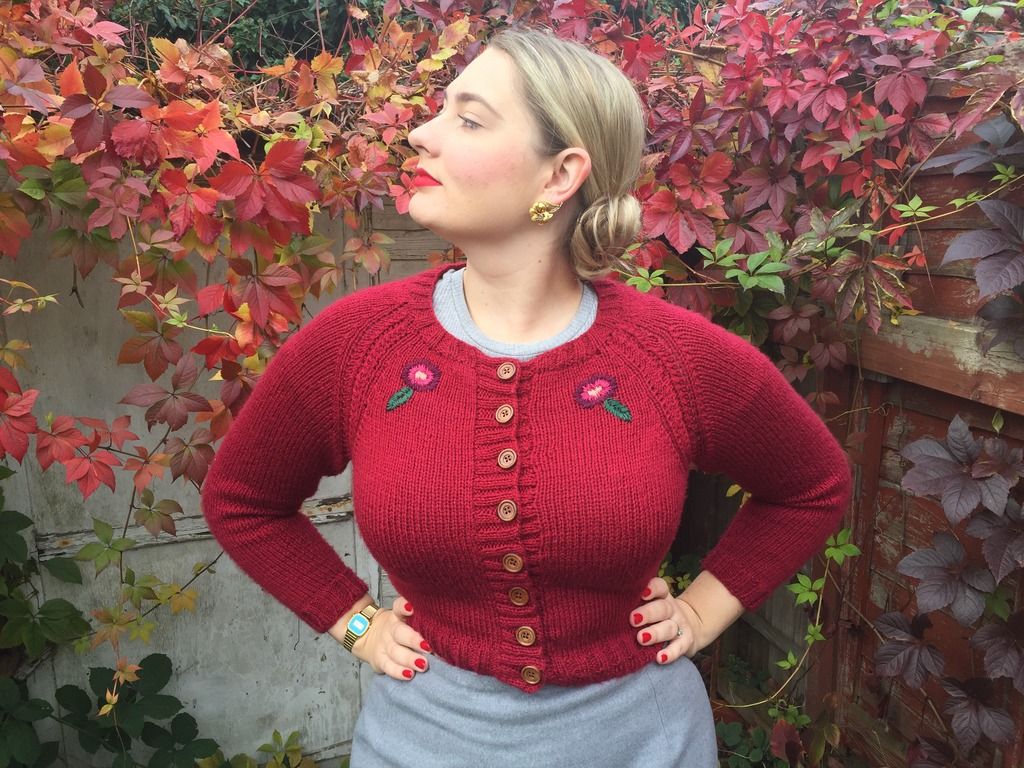 I have always been a terrible knitter, and yet- look at what I knitted!!!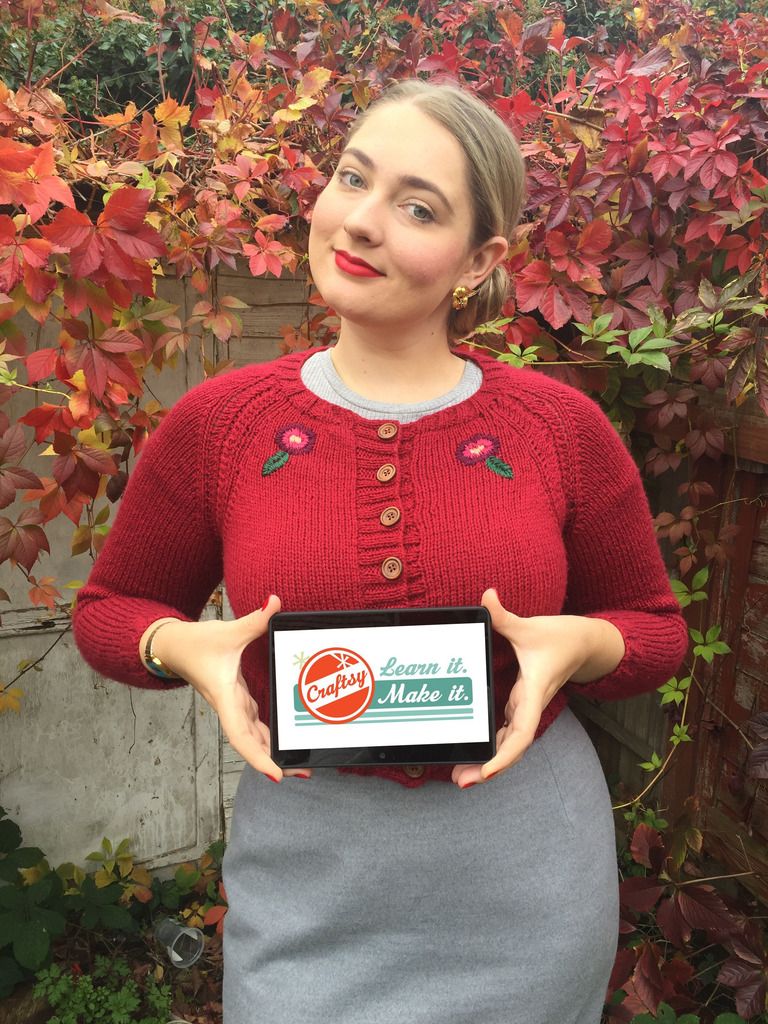 I followed a Craftsy course- 'My First Sweater'.
I found the course to be easy to understand, very clear and enjoyable to follow.

If you are not familiar with Craftsy, it is a website of video courses often focusing on one particular skill or project. Once you pay for the course, all of the video content remains in your library for you to go back to at any time.
I shortened the pattern to make the length hit the waist. This is my favourite length and is very difficult to find in the shops.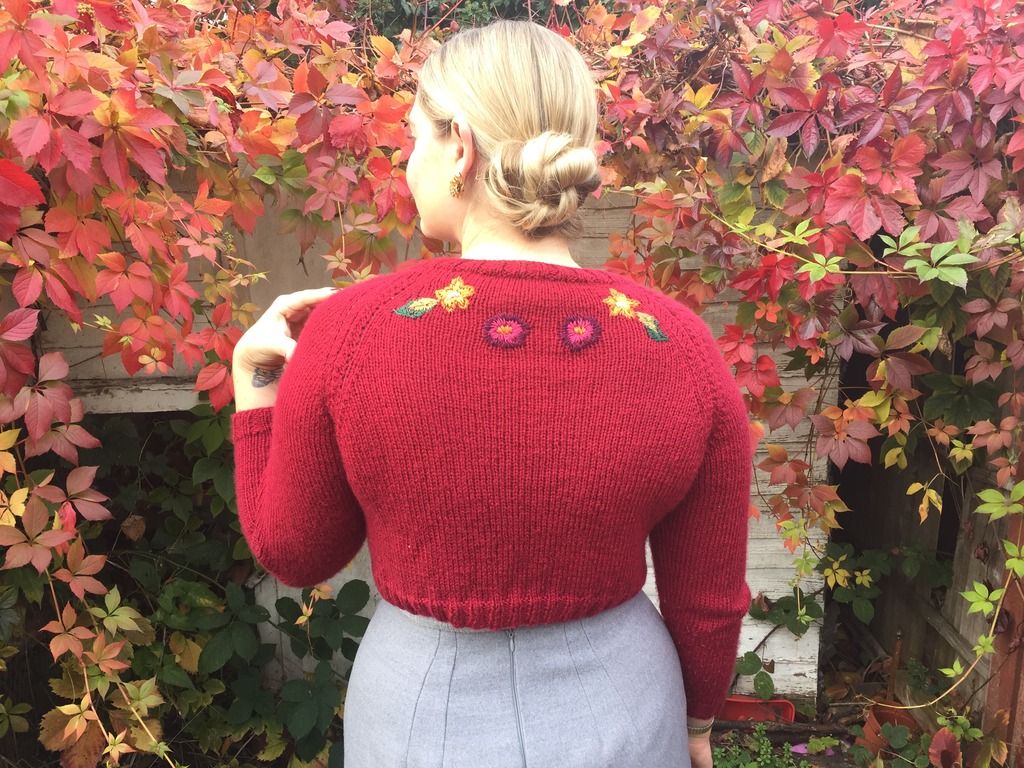 I played around with some embroidery around the neckline. The flowers work very well in the front, but not so well in the back. It was awkward trying to embroider on knitwear. I could do with a little more practice I think.
I have used an assortment of autumnal shades for this cardigan to add to my small but slowly growing collection of colder weather clothing.
I have an astoundingly small amount of colder weather clothing for someone who lives in a country that is basically winter for 9 months of the year! I'm hoping to rectify this with some cute cardigans in different colours.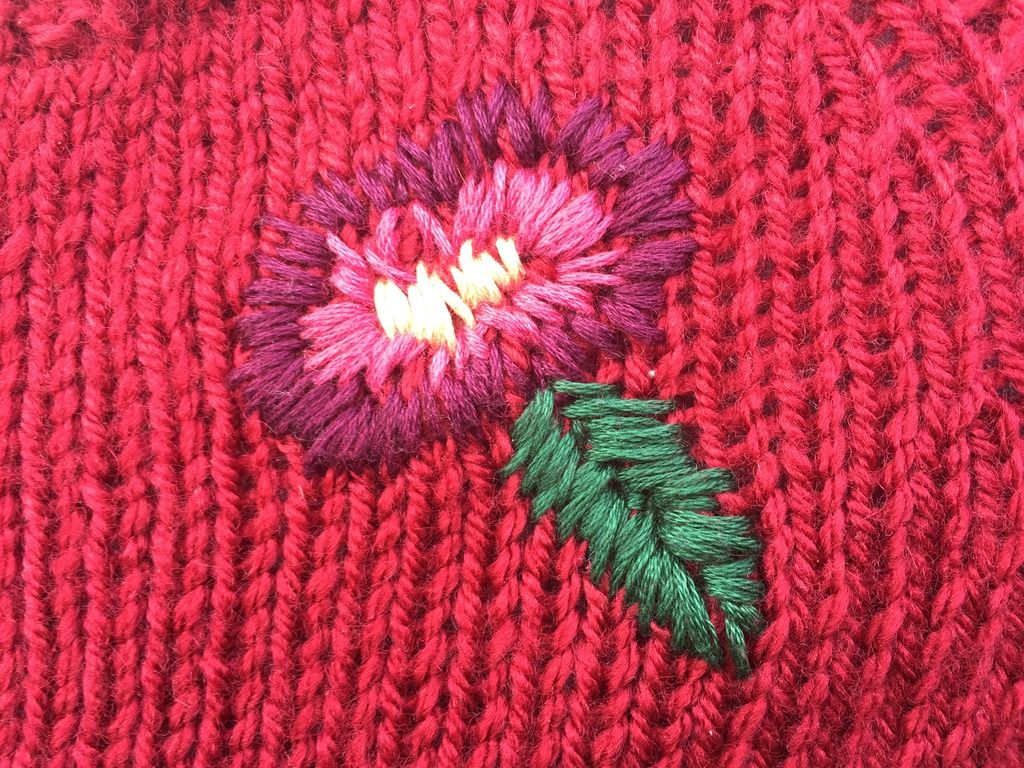 The button band was quite the challenge. I had to re do this quite a few times before I got it right. Once I figured it out, everything came together like a dream.
I went with a bracelet length sleeve for a more elegant look, otherwise I always manage dirty cuffs with full length.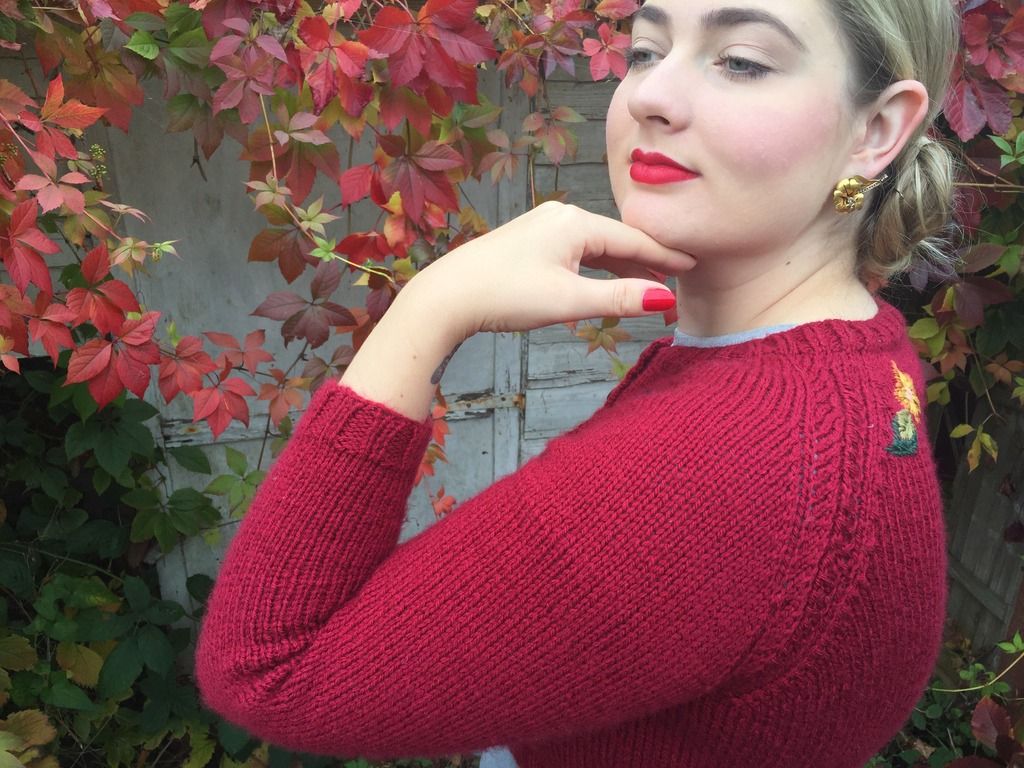 The raglan sleeves were surprisingly easy. Infact overall the entire cardigan was very simple. The process was broken down into short steps that were explained in great detail.
I had to get some shots by these autumn leaves. You can see my inspirational colour palate perfectly portrayed by nature.
I can't recommend this course enough. I have always struggled to grasp knitting as I'm not great with all of the counting. Somehow I have managed to knit a beautiful little cardigan.

I don't want to take my new cardigan off, I feel like a little girl who wants to wear her new shoes to bed!

(I am in no way connected with Craftsy, and received no payment for this post. I just wanted to share with you all my new skill and how I managed it.)
X O X O
Christina