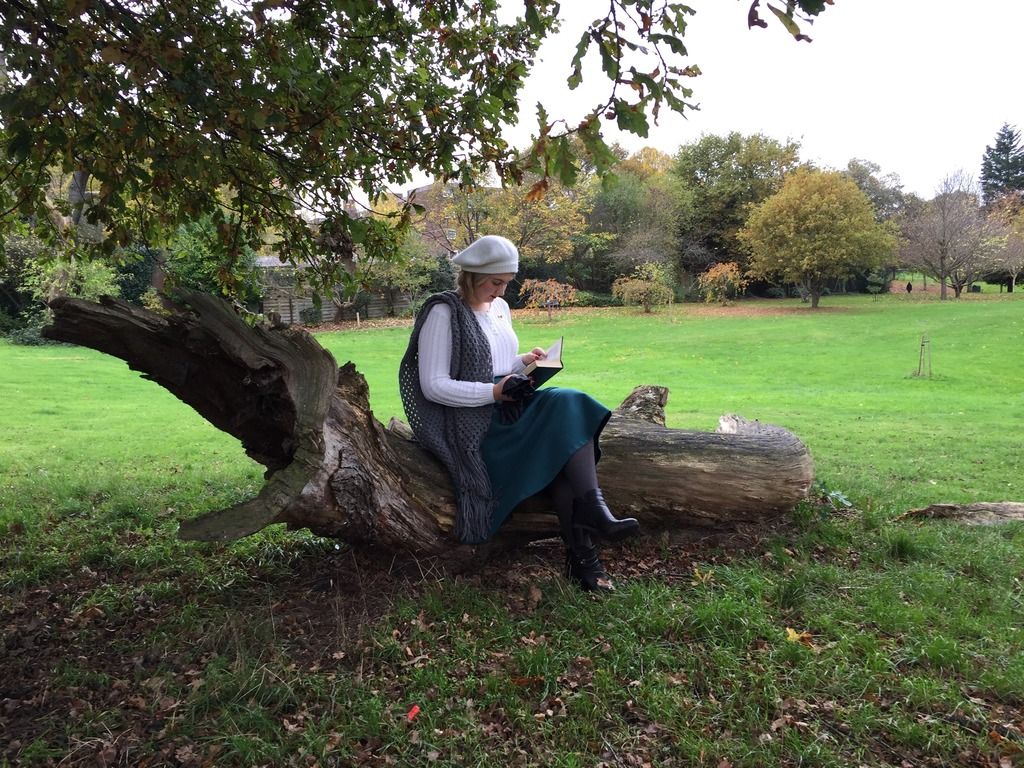 The temperature here has dropped along with the leaves. It is a lovely time of year, when the colours are rich and the air is crisp.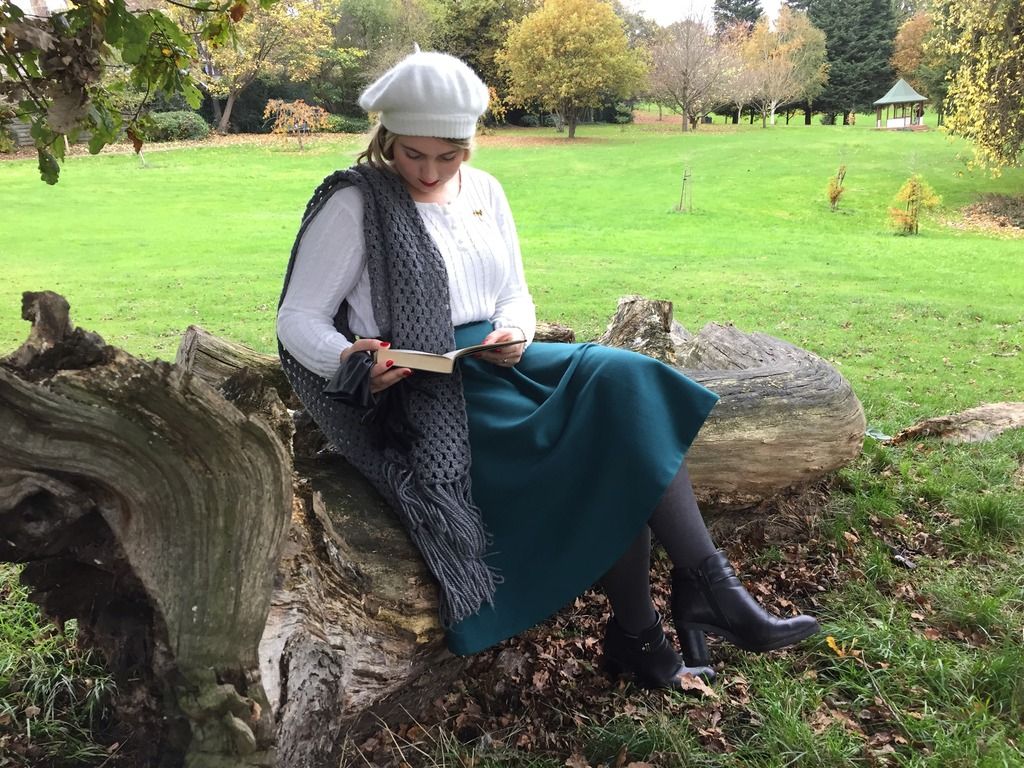 It is necessary though, to dress appropriately. I often find that my personal style can go out of the window whilst trying to stay warm, so this look is my rendition of cosy elegance.
A look that is comfortable and warm but still looks classic.



I recently finished crocheting this scarf, I wanted a wider, longer scarf that I can wrap up high to snuggle in to.



In the colder months I'm always drawn to reading the classics!
And a leather bound hardback copy feels all the more luxury compared to my usual electronic Kindle device.


All that is missing is a Starbucks hot chocolate. With whipped cream and vanilla syrup thank you!
That warms my cockles!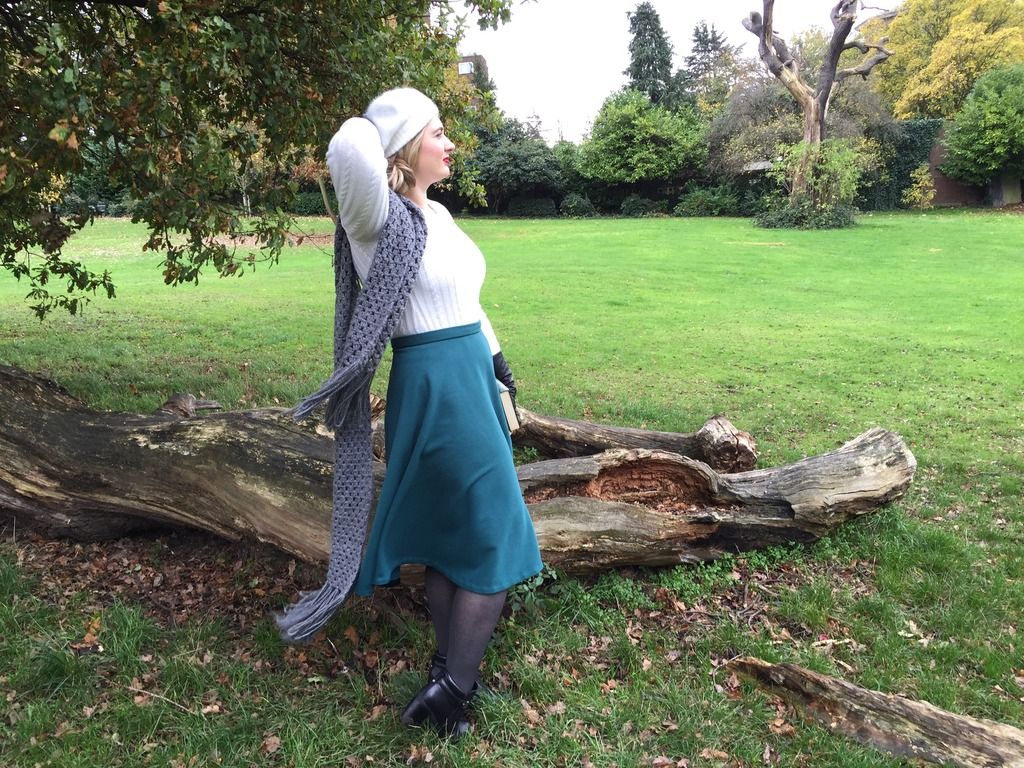 This outfit showcases my newest make. A teal, cashmere mix 1/2 circle skirt. Super easy to sew as the fabric is very stable and handles well. It uses half the fabric as a full circle skirt and is more manageable to wear everyday.
I would really like to wear this skirt with a petticoat sometime and try a less practical outfit.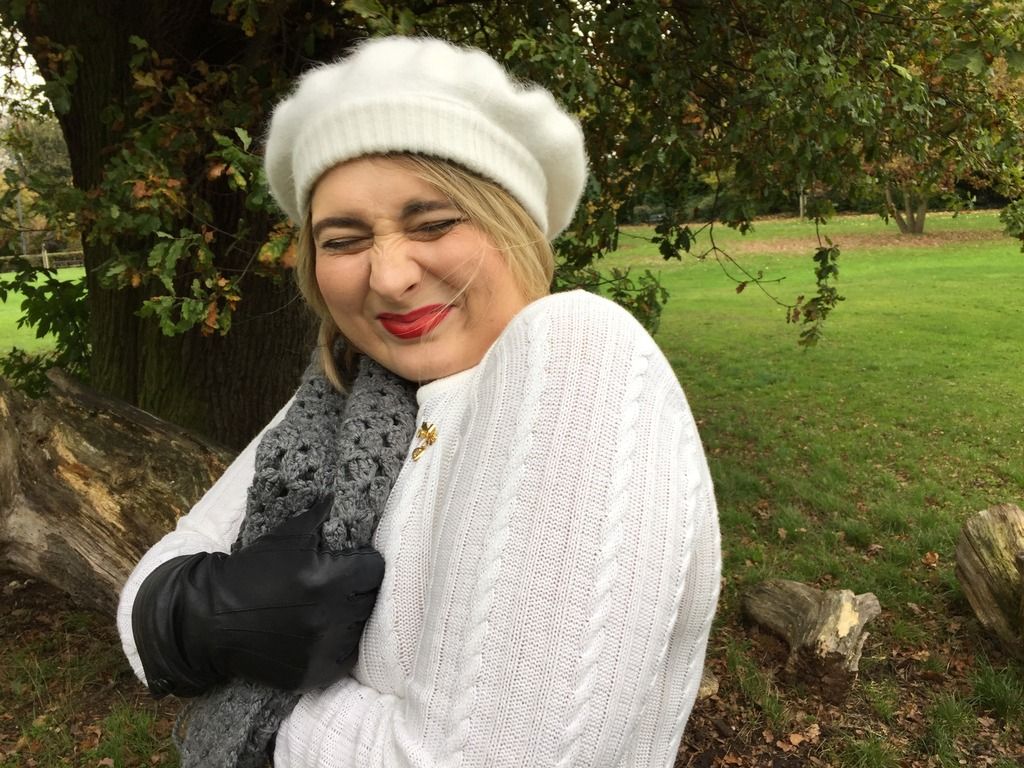 Brrrrr..... it was very cold and windy for these pictures!



This scarf was super easy to crochet, it is basically one massive granny square.
(Please note that I only know how to crochet granny squares and nothing else at all!)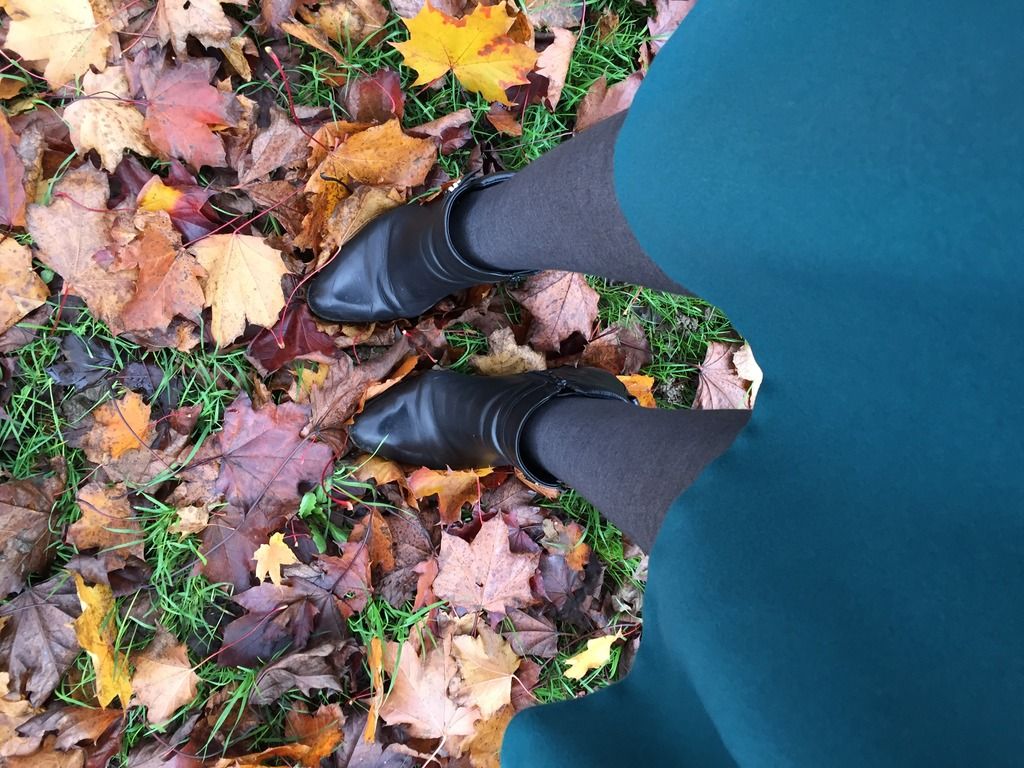 The Orange leaves are totally irresistible!
Isn't Autumn just charming!


Outfit Details
Hat- white Angola beret,Glitz4Girlz
Scarf- me made, granny square style, hand crocheted, with looped tassels
Sweater- Collectif
Skirt- me made, 1/2 circle skirt in cashmere
Gloves- black leather, Marks and Spencer
Tights- grey, fleece lined, Primark
Boots-black leather, from Marks and Spencer
Brooch- vintage sweetheart locket brooch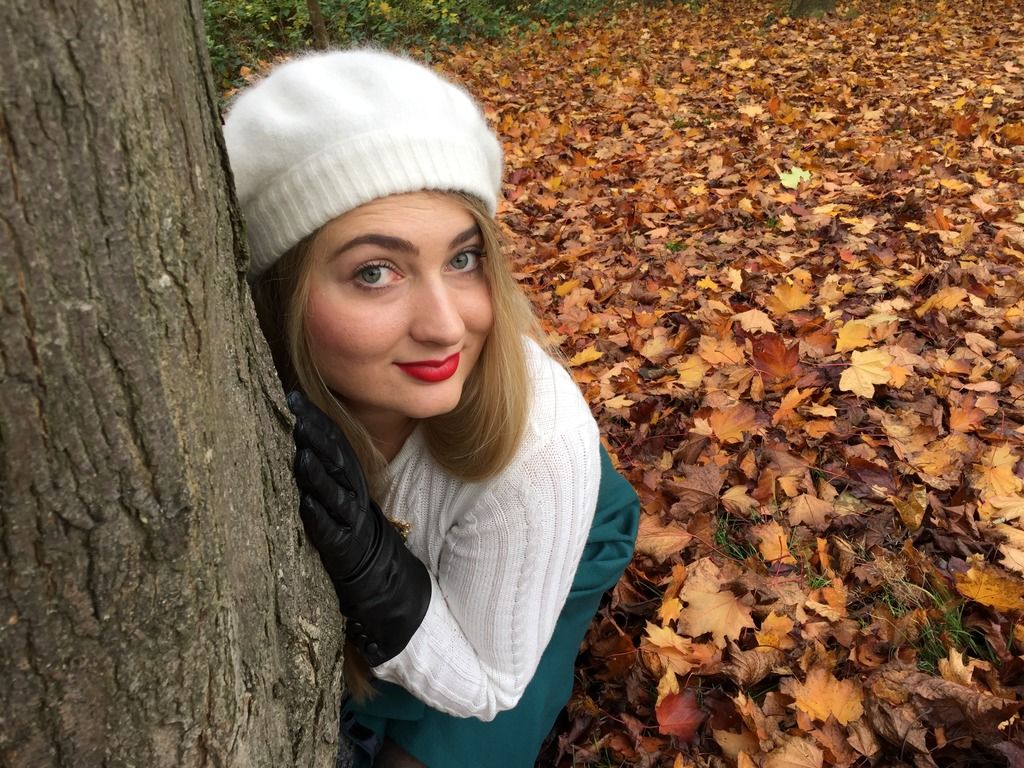 Though this is more of a modern look than usual, I wanted to show something of my more practical, everyday clothing. There are only so many occasions that I can wear totally frivolous vintage looks.
I hope that I have managed to maintain a classic look.


X O X O
Christina