Whilst the participants of the
Miss Dixie O'Dare Sew-a-long
whipped up cute summer dresses, I slowly made this wool tartan version for a more winter friendly outfit.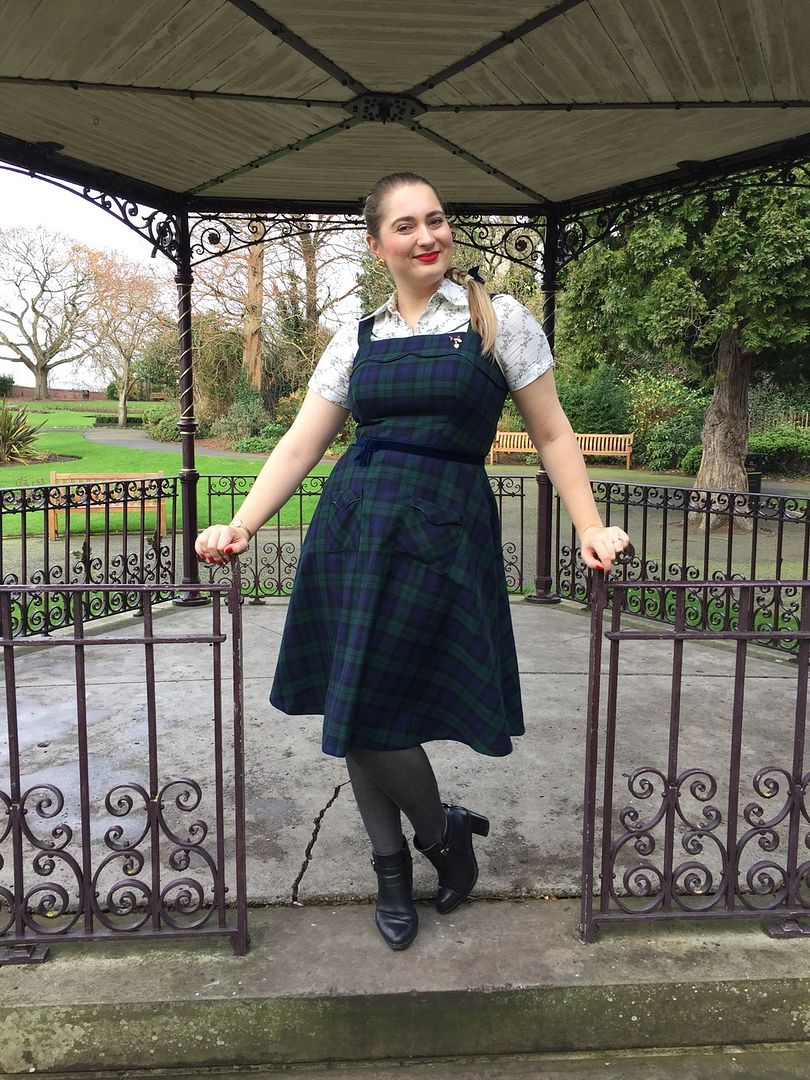 The sew-along was super easy and I really enjoyed taking part. It is a reassurance to know lots of other ladies are sewing the same garment and if you have any problems plenty of people will help you out.



Outfit details:
Dress-Me made
Shirt- Old, Baytrading co.
Earrings-Vintage
Brooch-Vintage, Etsy
Tights- Marks and Spencer
Bow belt- Me made
Bow hair tie- Me made
Boots- Marks and Spencer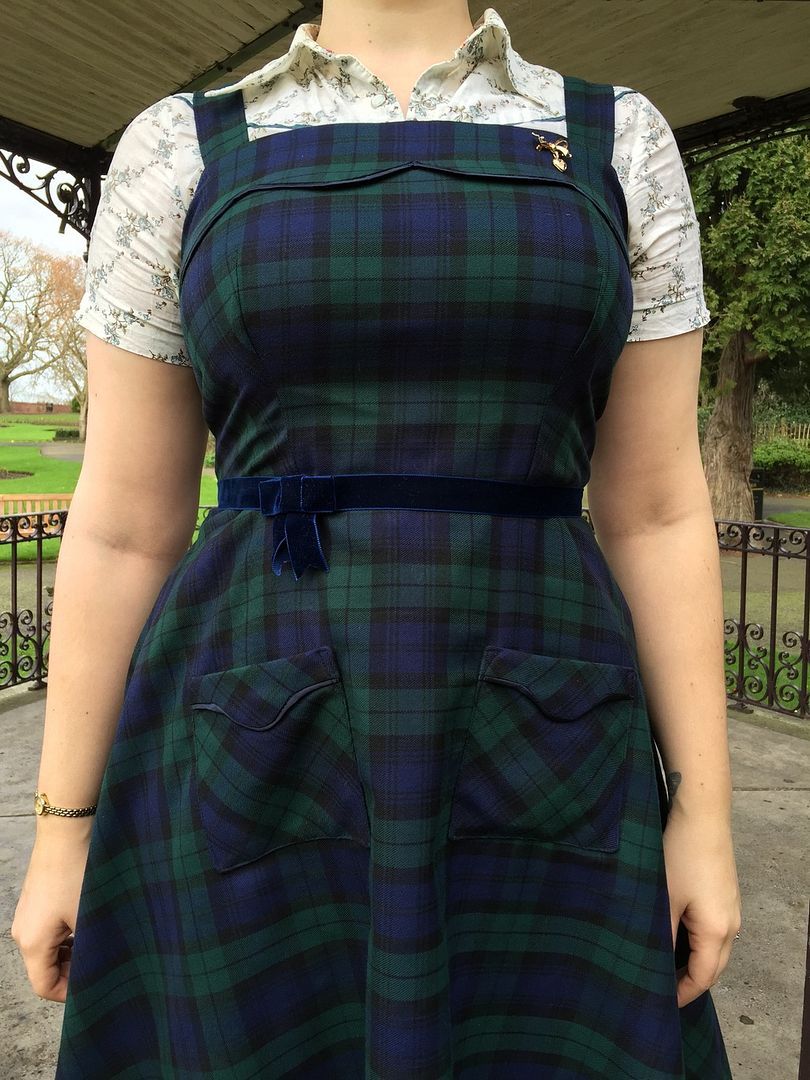 If I may draw ones attention to the centre front pattern matching.
Yes I did that!!!
Yes it took forever to do that!!
I really love this scalloped edge. It is so sweet and feminine.
This sweetheart locket brooch has been super useful. I can wear it with everything and it always looks elegant.

Pockets make everything better! Not that I ever put anything in my pockets. For ornamental purposes only.

I made the pockets bias cut so they could be seen, otherwise they disappear into the fabric.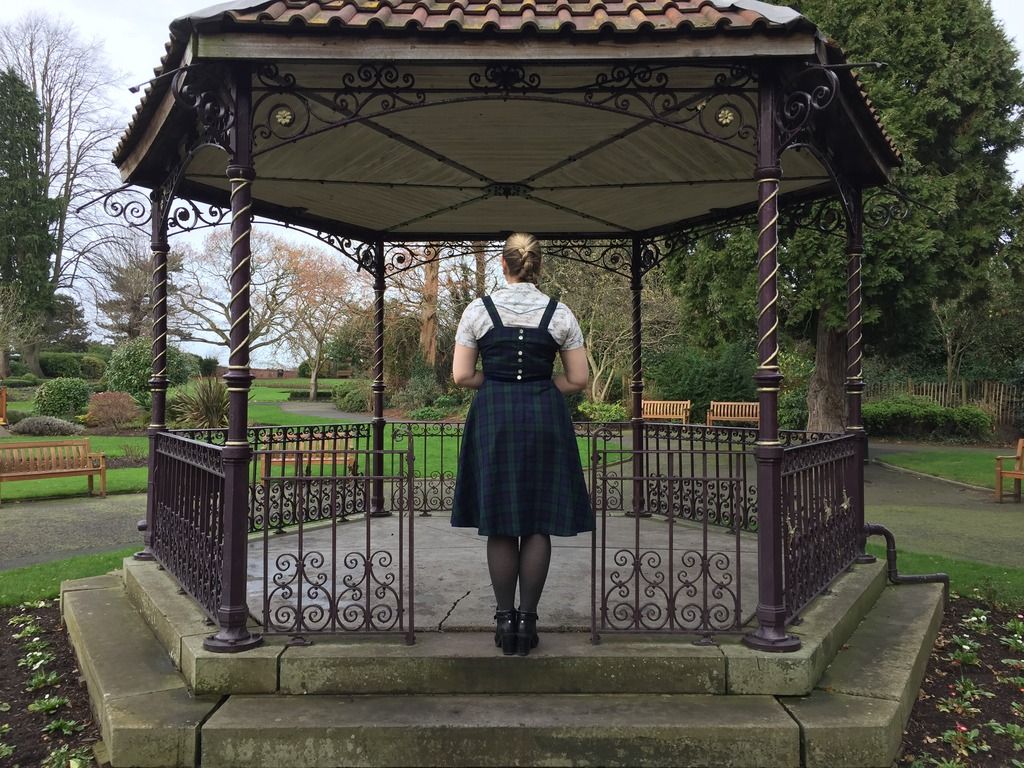 I had some nice velvet ribbon left over from the belt so I made this sweet little hair bow.
You can never have too many bows!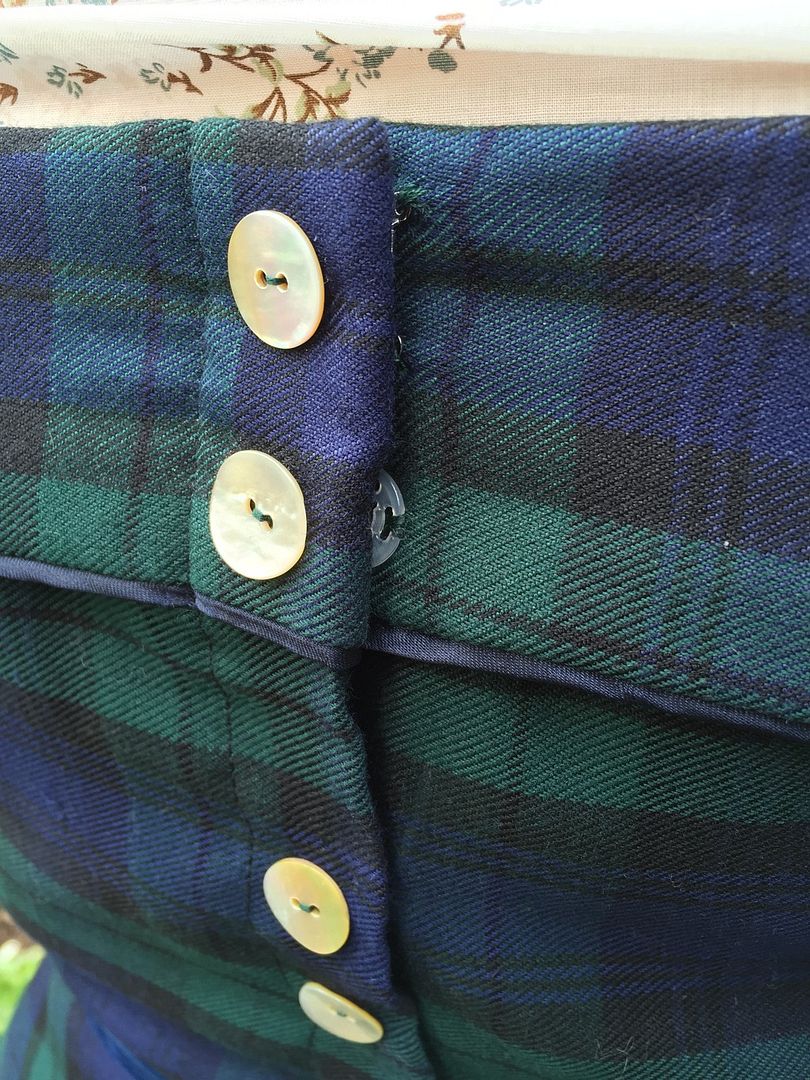 As you can see, the buttons along the back are not working buttons, there are poppers underneath.
Total cheat but I don't have a machine to do buttonholes-
Ain't nobody doing that by hand!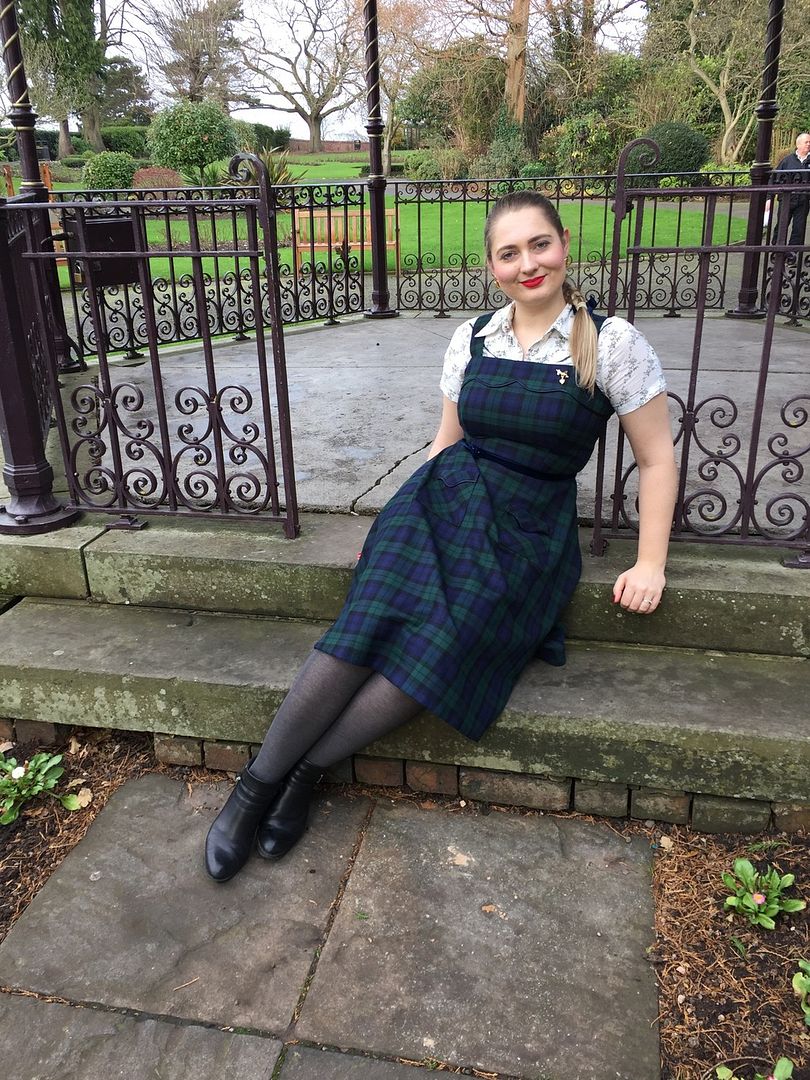 I'm super pleased with my little tartan dress.
In fact I had a similar style for school when I was very young. My dad pointed that out to me when he saw it. So funny how you go back to things that you loved from your childhood and recreate them subconsciously.

Wishing you a Merry Christmas.
X O X O


Christina