My first vintage coat! A milestone for me with wearing vintage. I'm really surprised by my choice, I usually opt for a closer fitting, princess style, but the colour called to me.
And princess length sleeves... I'm in love!!!



A duster coat was very popular in the late 50s to early 60s. It sits close to the body over the shoulders and bust but falls straight towards the hem. There is no waist definition at all which is what makes this an unusual choice for me.
I had to get a cute vintage updo into the look. With so many layers being worn in the winter I do like to have hair up and out of the way, wih the added benefit of a sprinkle of glamour.
I need to practice hiding Bobby pins, but I think as long as the pins match it doesn't really matter. Especially for a casual, everyday kind of a look. I can even get away with this hairstyle at work without any raised eyebrows, which is a plus.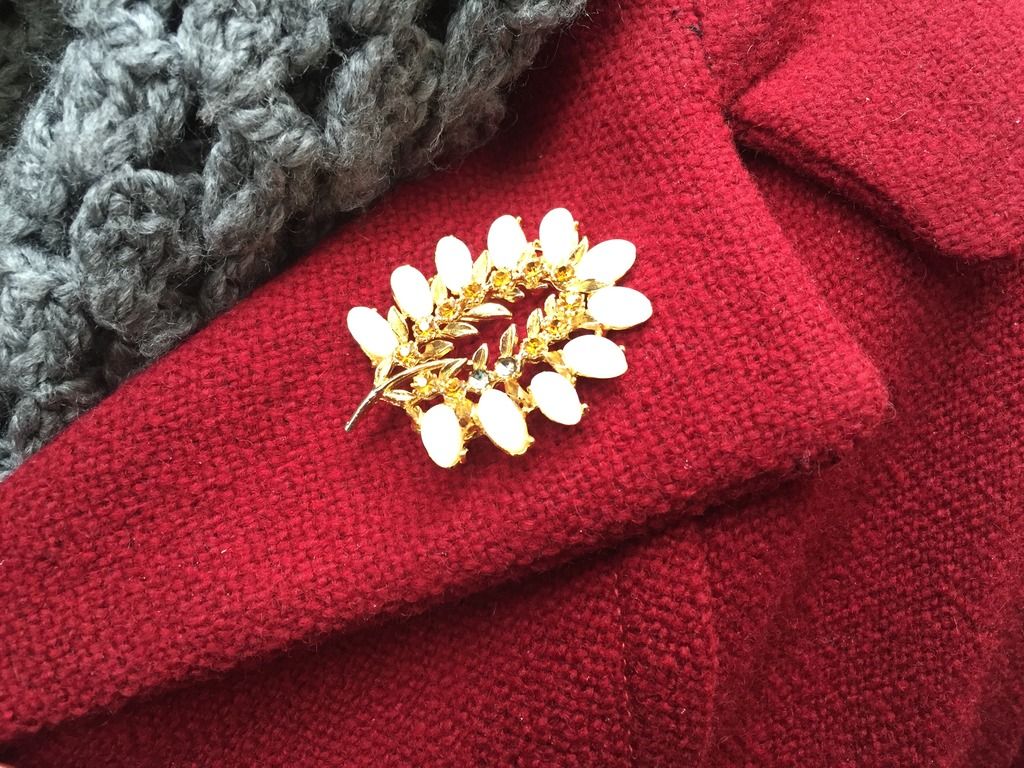 A brooch instantly adds sparkle to any garment, I love the gold teamed with burgundy.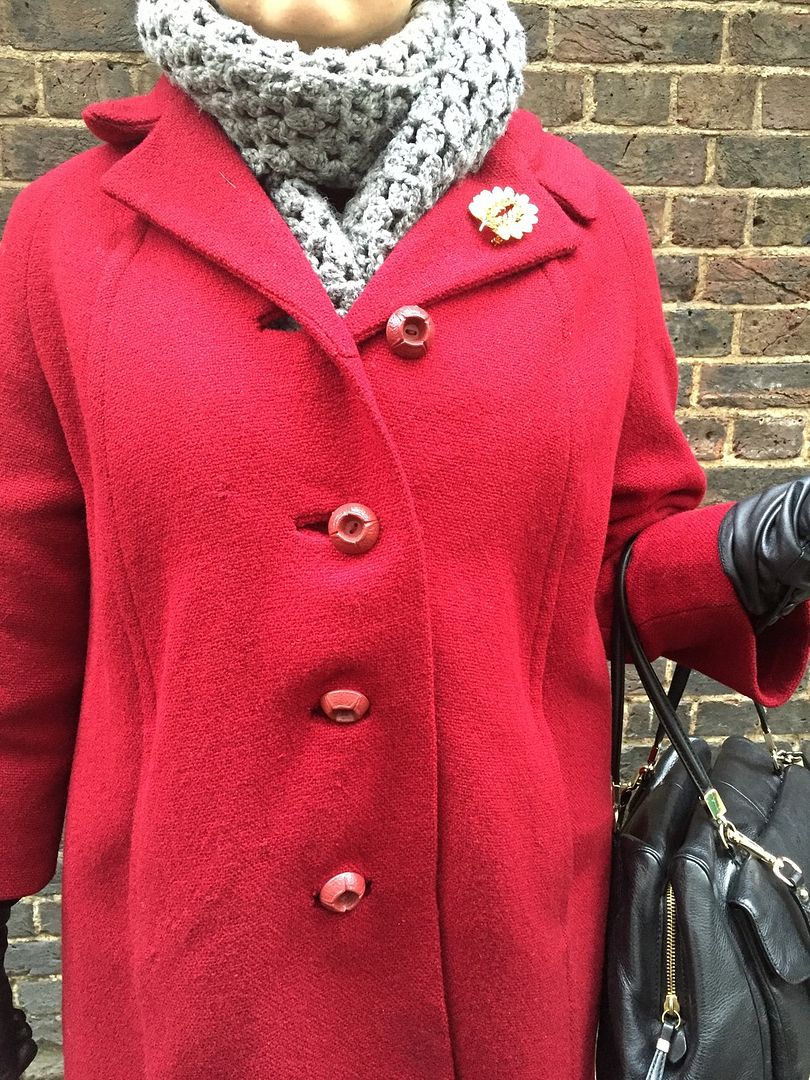 My concern with a red coat would be what colours to wear with it. But much like a red lipstick, you just put it with everything and somehow it just works!!!
Outfit details
Coat- vintage, beyond retro
Brooch- vintage, gift
Earrings- vintage, bang bang clothing exchange
Scarf- hand crocheted by me
Handbag- coach
Trousers- granny section, marks and Spencer's
Gloves- marks and Spencer's
Boots-marks and Spencer's
I don't own many vintage pieces. I am very particular about damage which can be an issue when buying vintage. But surprisingly for something of this age, the garment is in pretty good condition. And by golly is it warm!
Snug as a bug in a rug!
X O X O
Christina