I have slowly been converting my wardrobe into a more everyday, wearable vintage collection, instead of just a few special pieces that rarely get worn.

I have got to that point where I have a wardrobe I'm pretty proud of,
my handmade pieces, as well as my repro and true vintage garments.

I now really want to fine tune my look, and that is where Rago Lingerie comes in.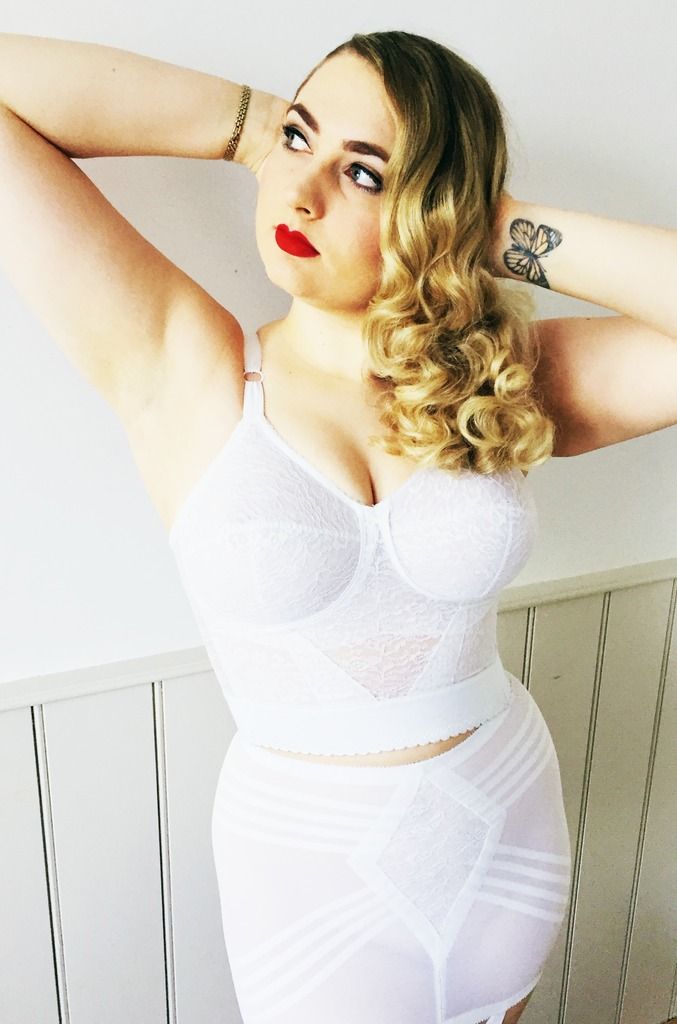 Modern bras just don't give the right shape.
I hate how modern bras give me hideous back fat! Yuck! And the cups are too round- Silhouette totally destroyed immedietly.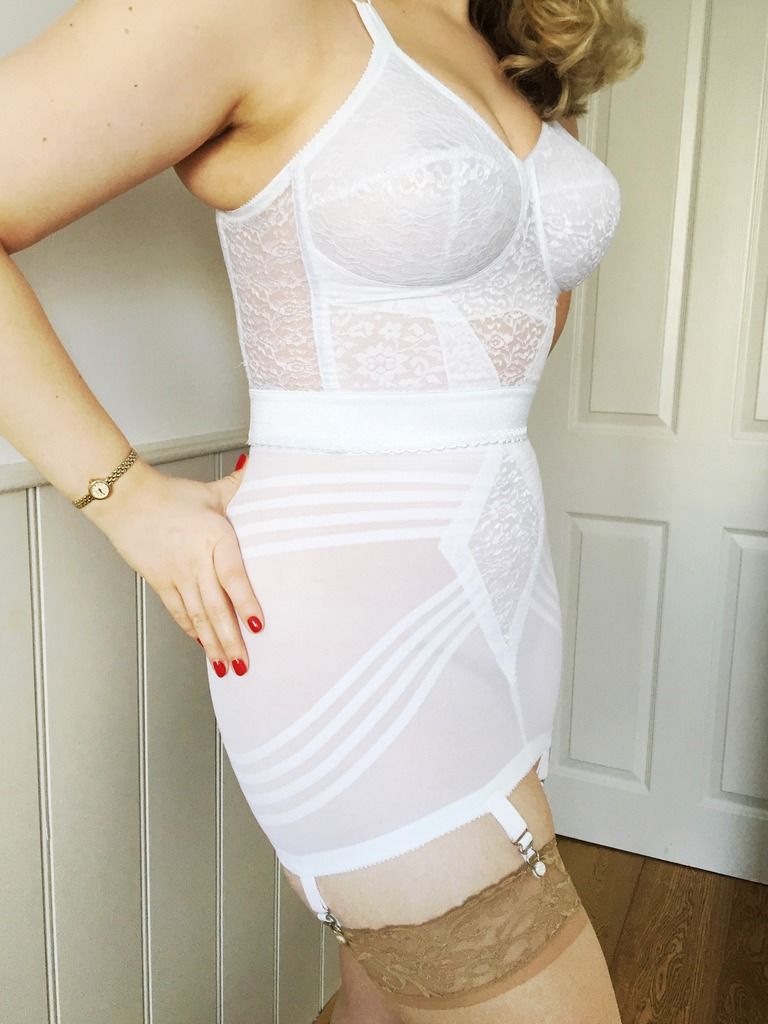 Rago was a game changer for me.
I first got their
Waist Cincher
to wear with a modern strapless bra to eradicate any trace of back fat and it worked an absolute treat. Thank you
CiCi Marie
for the awesome recommendation.
Once I have a product I love, I'm all for exploring the brand's range and trying out their other products. So I then infested in the
Open bottom girdle set 1359
(which is shown in these pictures).
And Voila!- a gorgeous, comfortable and vintage appropriate base for all of my cute little vintage dresses.

I would like to interrupt myself here to preach to you all about the importance of underwear. Especially for curvy girls!
After all, you can't build a house on an unsound foundation.
Same principle applies, work from the inside out and your final silhouette will be flawless.



No back fat to be seen, I know first world problem, but the struggle is real!



Smoothes and sculpts whilst remaining comfortable and flexible.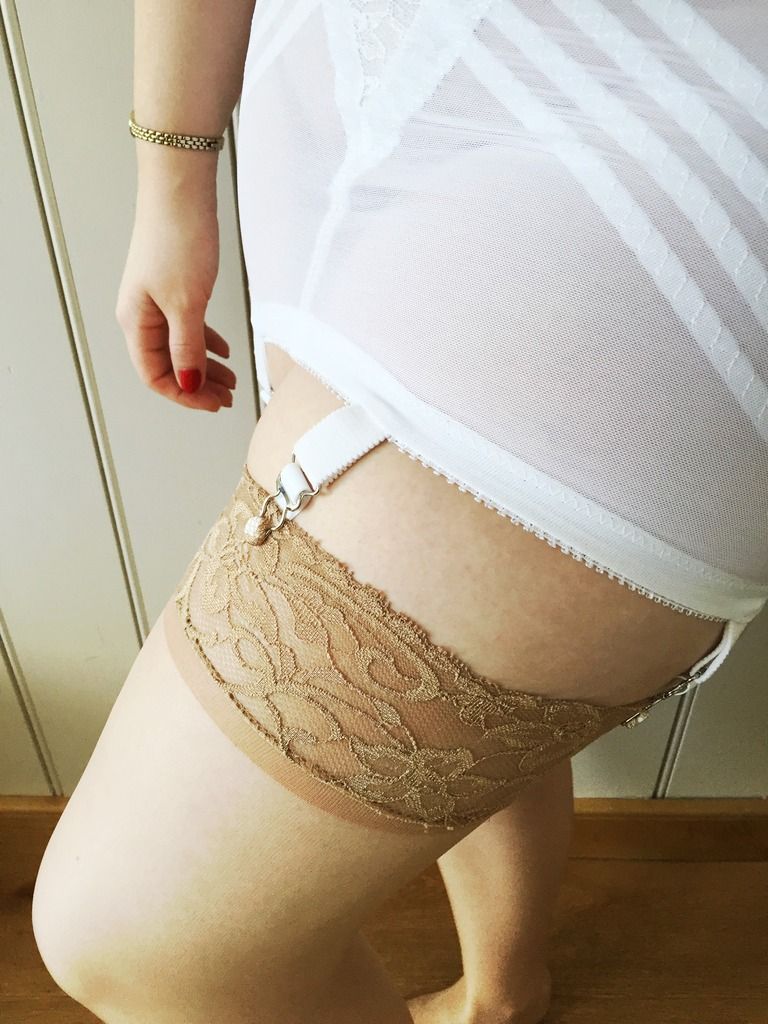 My one gripe with the girdle would be that there are only 6 stocking clips so my stockings tended to droop a little when wearing throughout the day. I have remedied this by adding an additional 4 clips myself and nothing slips at all.



The unclear sizing did annoy me, so for anyone interested in sizing,
I bought the -
X-Large panty girdle and I wear a UK size 14
34 D long line bra and I wear UK size 32F in modern bras
My measurements are bust- 41 1/2, waist- 31, hips- 44
I do wish they offered a wider range of sizes in the long line bra, it seems strange that a 34 is the smallest back size they offer, and the cup sizes run super large but D is their biggest cup size.



The long line bra has now become my favourite! It is very comfortable, no underwires digging in, the cups give great uplift and the long line style encourages good posture.


A lot of the reviews I read about the bra said that the cups were too pointy, I found them to only give a slightly perky, defined look, nothing pointy at all. I'm not quite ready for pointy Madonna boobs so this is a good inbetween shape.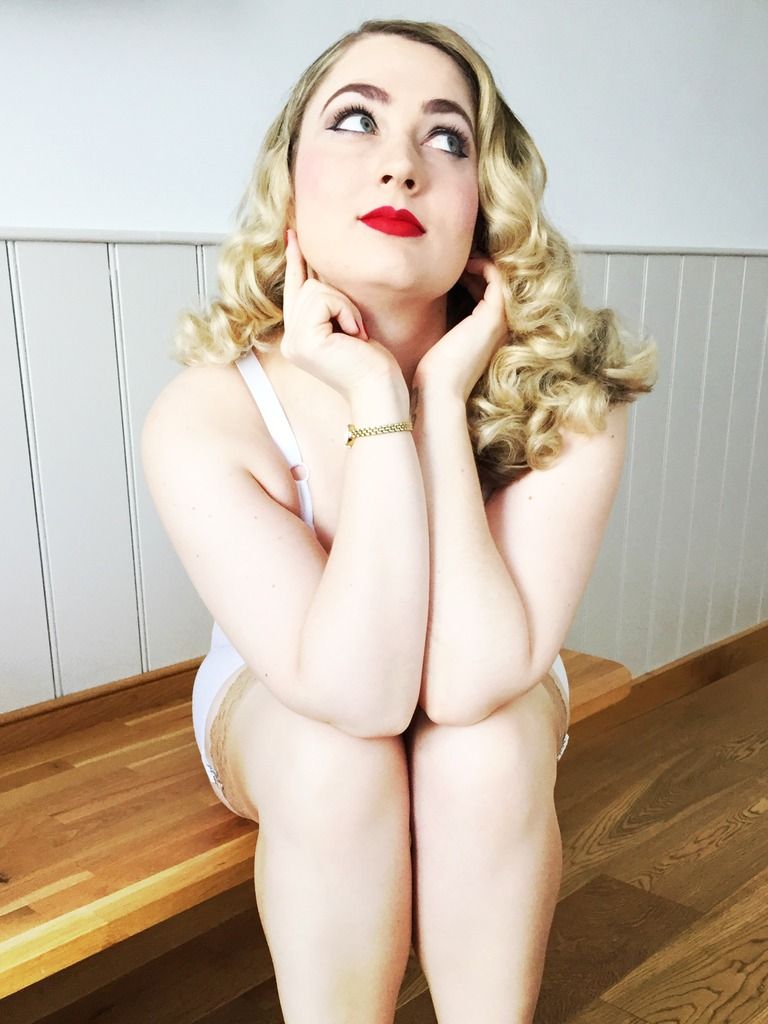 So now I'm dreaming of their whole range!
If anyone has any recommendation of vintage style shape wear or long line bras, I would love a recommendation!!
X O X O
Christina
This is not a sponsored post, I bought my lingerie off amazon and haven't taken it off since, well I mean I have been washing it.