I am definitely the worst vintage shopper!
Shocking for someone loves vintage I know, but vintage shopping is hard work, it takes a long time to sort through racks of creased, tiny clothes to find a few options to try on.
Let alone the disappointment of when you find that perfect dress that you thought was your size, got your heart set on it and then you can't even pull it over your head!--At this point I'm just happy if I can get out of the dress without calling the poor shop girl to try and yank me out of it.
(Note to self, wear matching lingerie when vintage shopping, just in case)


Which leads me on to introduce my best vintage shopping experience ever.
I visited Bridgnorth, Shropshire with a friend, to stay with her family and she thought a bit of vintage would be right up my alley.
She was right!
Oh boy was she right
Drum roll please for .....
'The Looking Glass'
First of all they sell lots of vintage style jewellery and accessories for those who are not so keen on the used aspect of vintage, but still want some glamorous finishing touches.
I was looking for the old stuff so I scurried right through...



And here we have the treasure!
Let me first draw your attention to the clean, ironed and neatly hung up stock!

Secondly, all of the garments have sizing on the hanger so you look straight for your size- no falling in love with the teensy teensy dresses!!!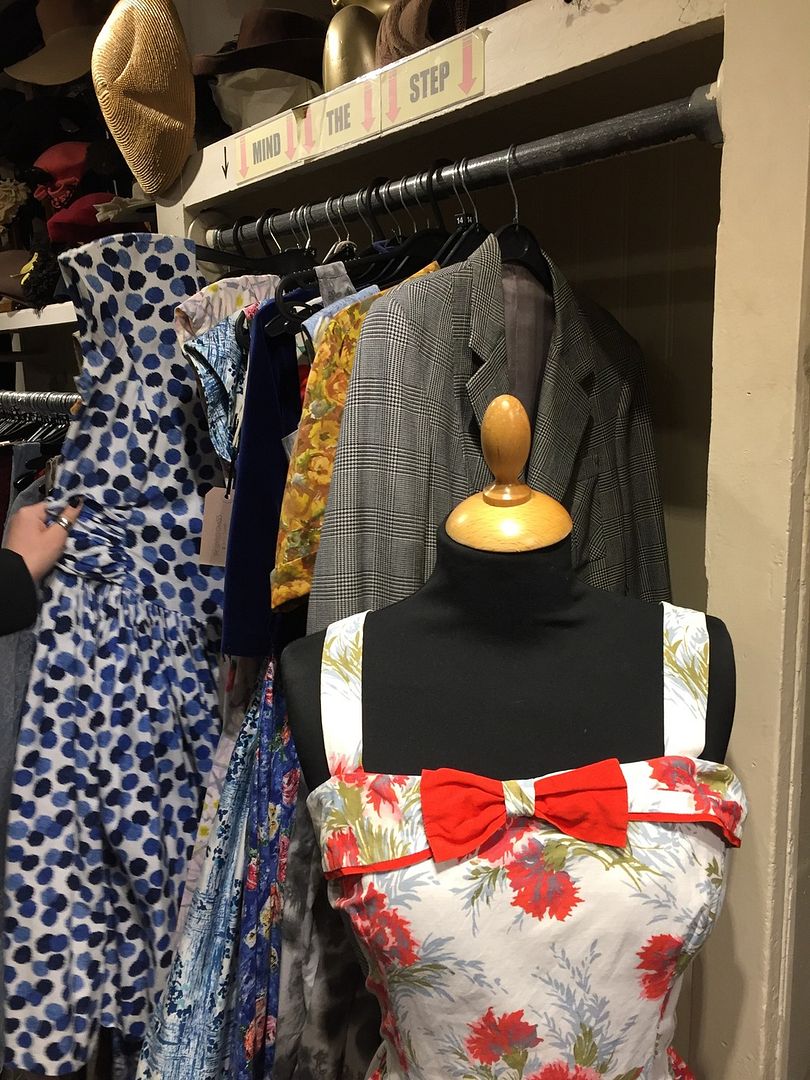 I saw this dress on the mannequin and I loved it!
The print is adorable, fantastic colours, and there is a bow!!!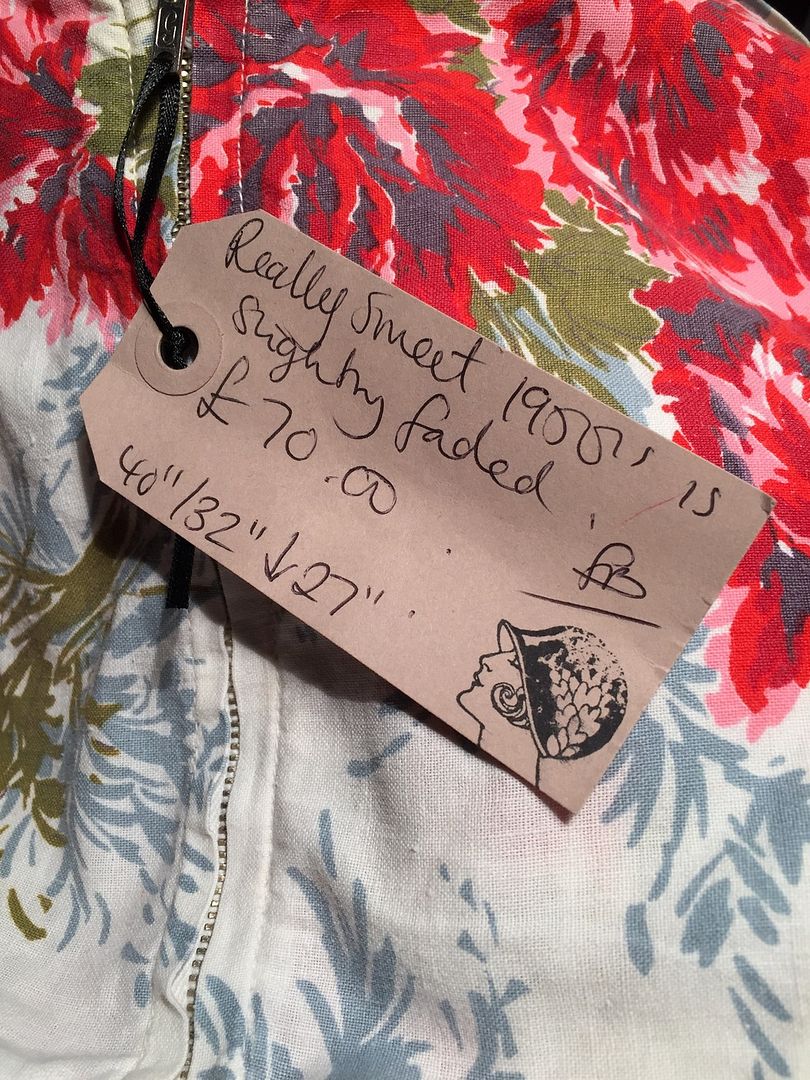 Every item has a little label of measurements for you to compare to your own, and no nasty surprises later because all damage or wear to the piece is listed on the label.
Stress free vintage, do you believe it!!!
The variety of booty here was incredible, especially for such a small shop.
I bought this fantastic cotton 50s sun dress, it fits me perfectly as I knew it would from the measurements and I can't wait for summer so I can pull it out.
I'm not a massive hat person, although im slowly acquiring a taste for them, but there was some serious hats here.

I just wanted to share a quick post with you all to show that vintage shopping isn't always a complete nightmare, you just have to go to the right places!

What has your experience of vintage been like???


X O X O
Christina


P.S. This was not a sponsored post, I just wanted to share my unusual good experience with you all.