For the first ball I attended I wanted A dress that would make an entrance, but wasn't overly grande that I would never wear it again.
So I whipped up this little beauty from McCalls 5289 pattern.
I have used this pattern before for my favourite dress ever here.
As far as I am concerned, if you love a particular dress, why not have it in every colour imaginable!!!

As you can see it was a Christmas ball and I have only just got around to posting now, bad blogger award!
But as they say 'life is what happens while we are making plans'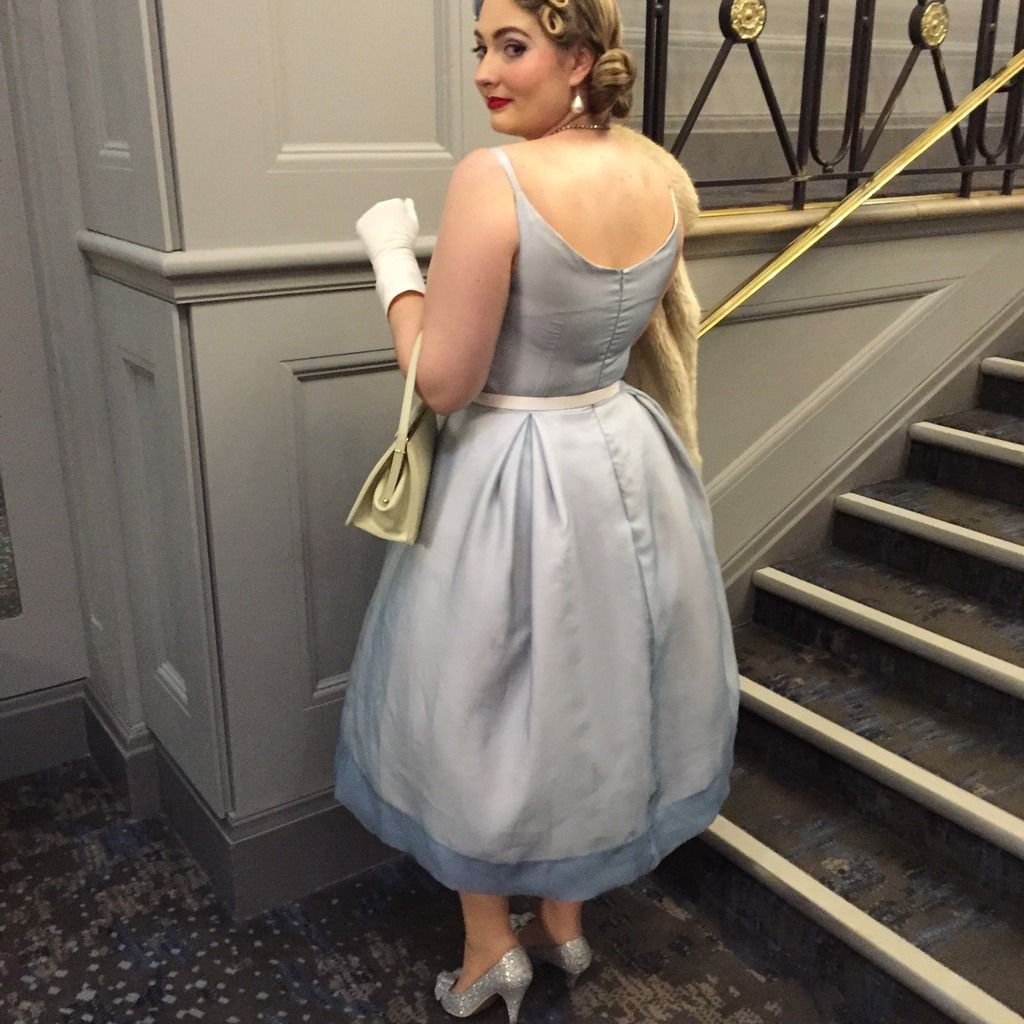 I used a pretty powder blue, silk organza, overlaid on a pink satin to create depth of colour with a wide hem to add a little more interest than one solid fabric.
Note to self- there is no stretch or give in organza, at all! So go a little bigger!!!
Cinderella shoes were of course compulsory for a princess look.
Everyone must have a pair of princess shoes knocking about somewhere at the back of a wardrobe, no, just me then?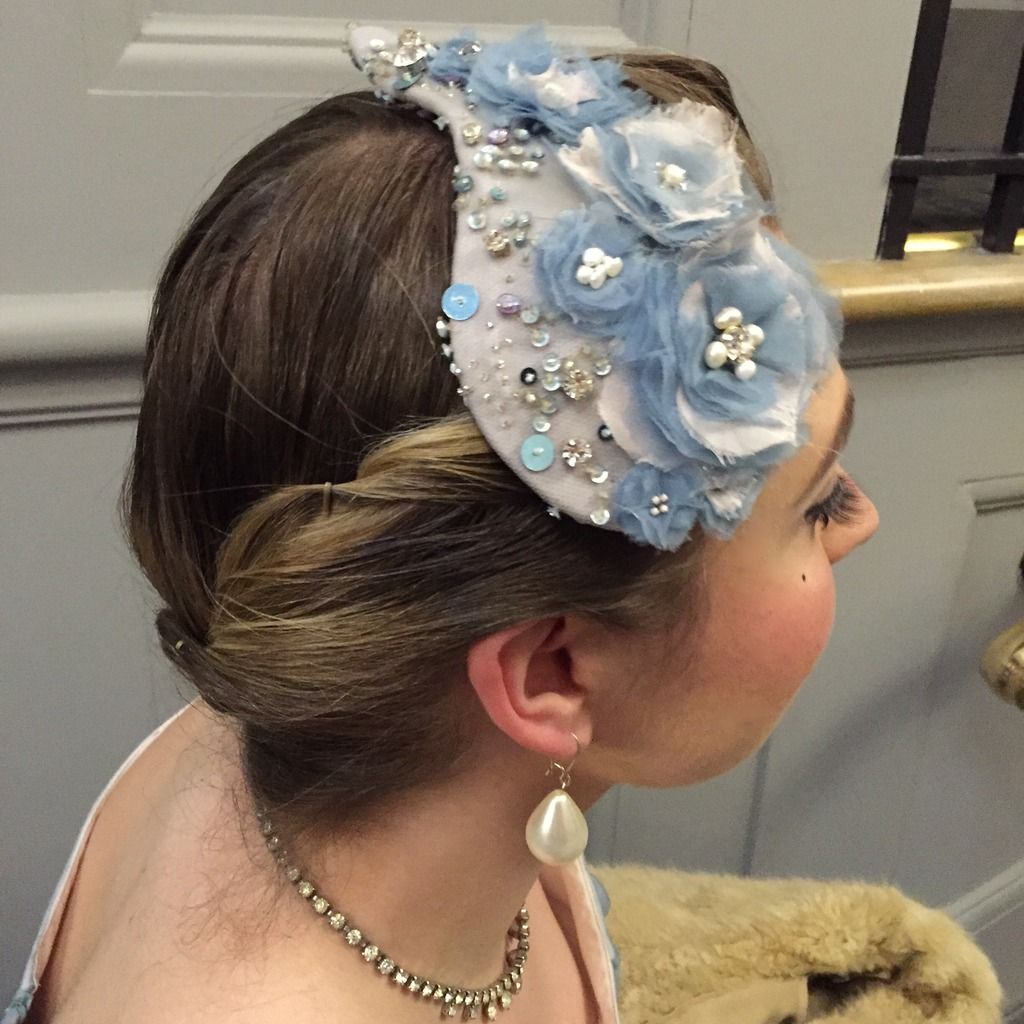 I had the most beautiful head piece made by a very talented friend.
She used fabrics left over from my dress so that it matched perfectly.
The pearls and silver sequins bring a touch of glamour and sparkle that is irresistible.
I'm not a massive hat wearer and am only just starting to incorporate some headwear into my wardrobe. Hats (although this is not quite a hat) really finish off an outfit flawlessly and give the whole look more polish. So I think my headwear game will need to be upped this year.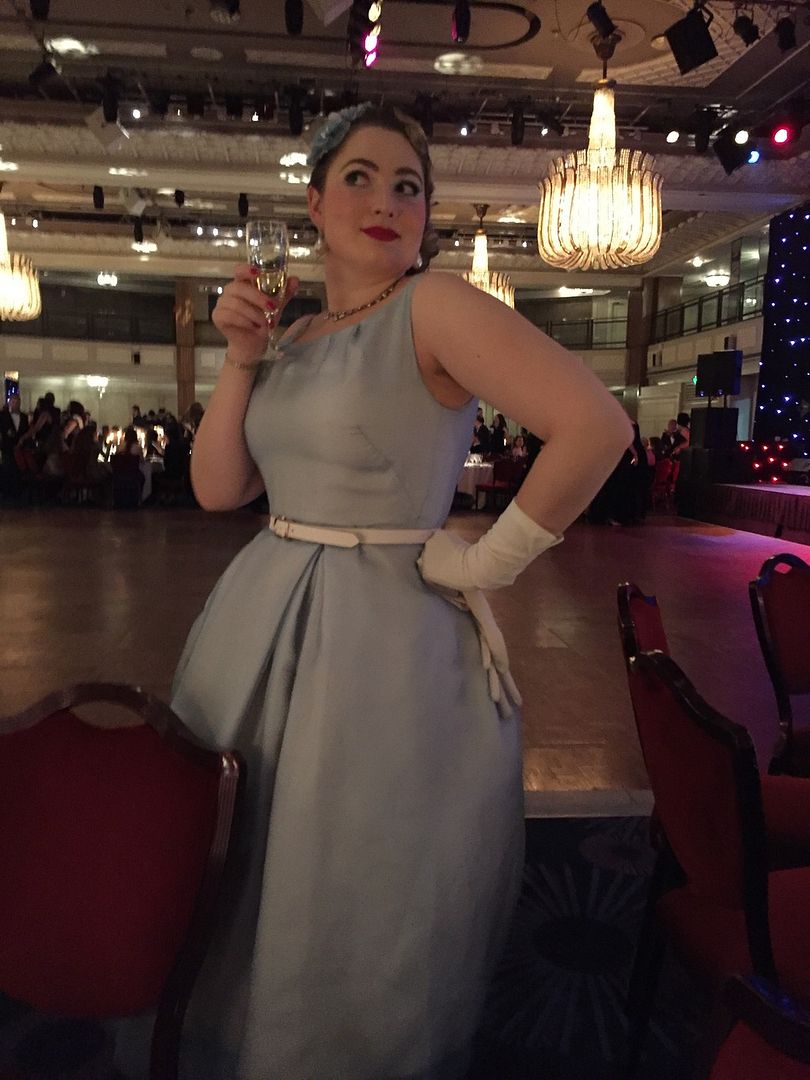 Outfit details
Dress-me made
Fur coat- Belonged to my great grandmother
Shoes- Disney store
Bag-Etsy, Vintage
Gloves- Beyond Retro, Vintage
Necklace- Belinged to my mother
Earrings- http://museum-webshop.com/art-jewellery-and-cufflinks.html
Headpiece- Handmade
Belt- H&M


This is the most formal garment I have ever worn, and it was a lot of fun to make, but as you can imagine, working with more delicate fabrics is time consuming.
French seams were worth the effort for a more professional look on the sheer fabric.
I often take shortcuts when sewing for myself because who else will ever see inside, but I do always regret it, so for this one I did everything as I should and took my time.
Located at the Marriott hotel, London, the ball was an indulgent affair.
As you can see, there were a huge number of people.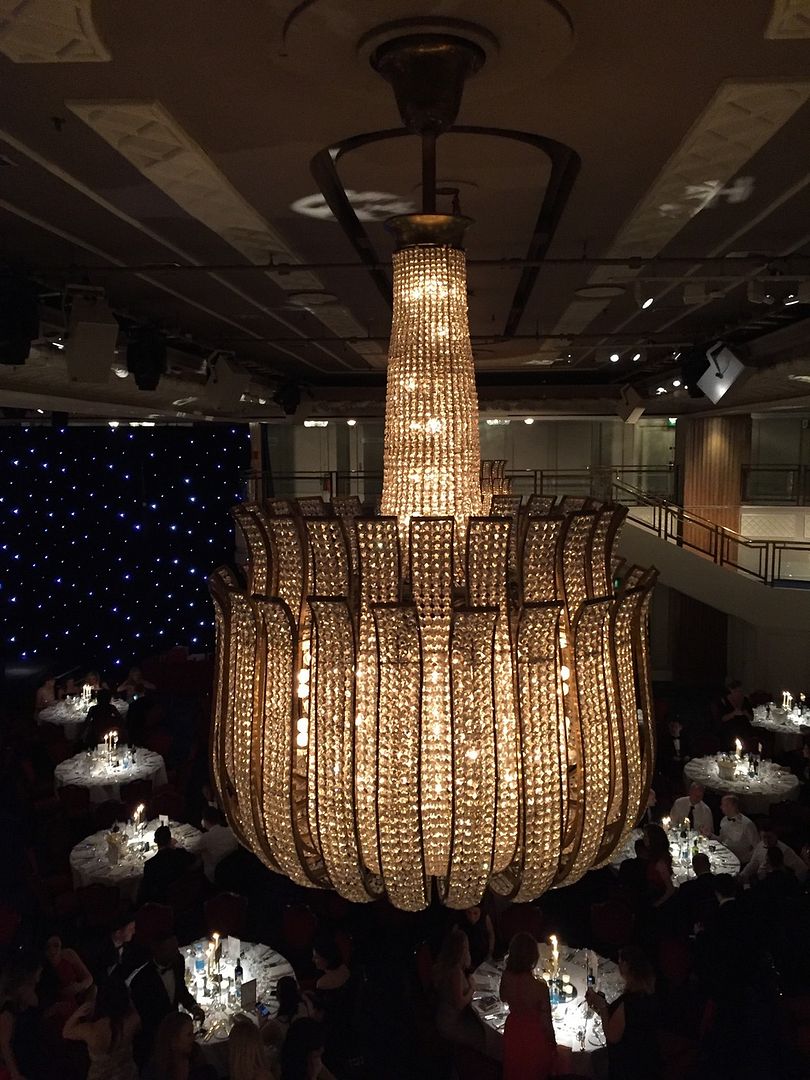 The ball room was sublime!
So much SPARKLE!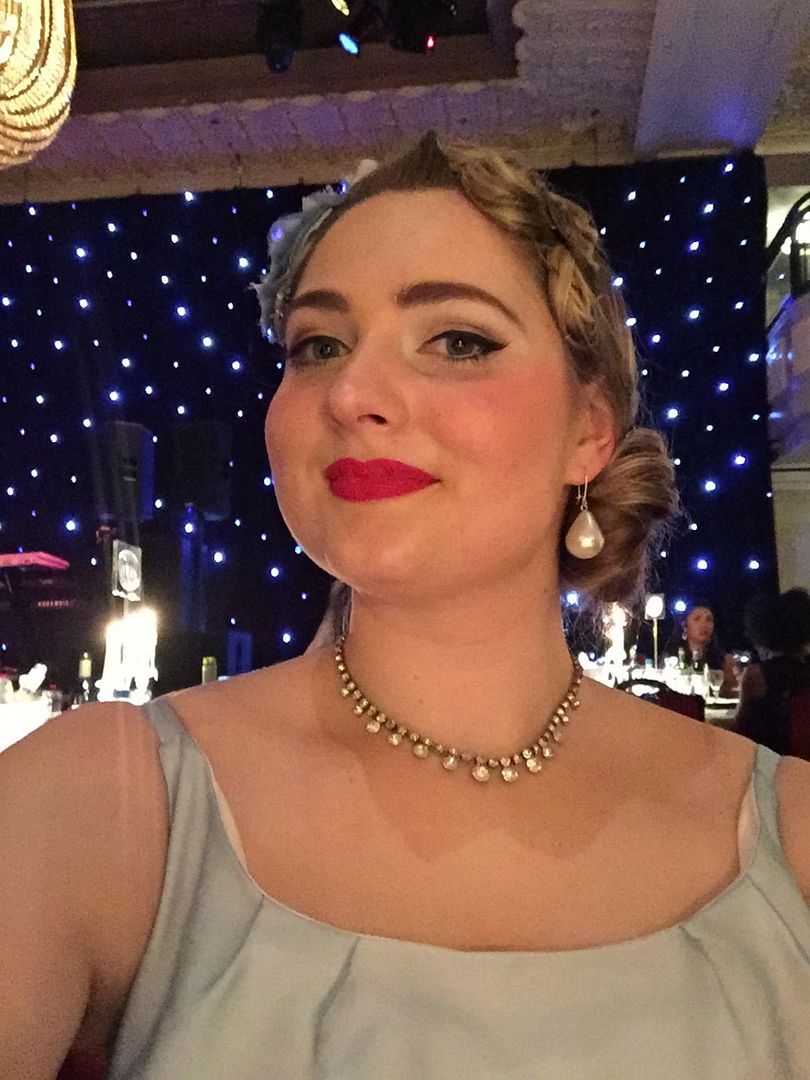 I am incredible pleased with my princess dress and hope for the occasion to wear it again, perhaps styled more casually for a daytime occasion. It would potentially work for a garden party or for afternoon tea somewhere frivolous.
Of course in true cinderella fashion I flittted away well before the clock struck midnight.
X O X O
Christina