This quilt was meant to be a nice little filler project. Something to pick up and put down occasionally between projects. After all, I hate to be totally project less-
it makes me angsty, twitching starts to occur.
It did take a lot longer than I anticipated
(A few years longer)!!
But...
It is finally finished!!!
Yay!
I love the bright colours and geometric shapes.
All of the blocks that make up the quilt are different and make the quilt much more interesting.
It gave me the opportunity to work my way up to more difficult blocks slowly.
I have made a few babies quilts before, but the scale of a king size quilt makes everything more labour intensive.
That's a lot of fabric to lug around.
It was the hand quilting which took so long, if I'm honest I could do with adding some more stitching to it at a later date.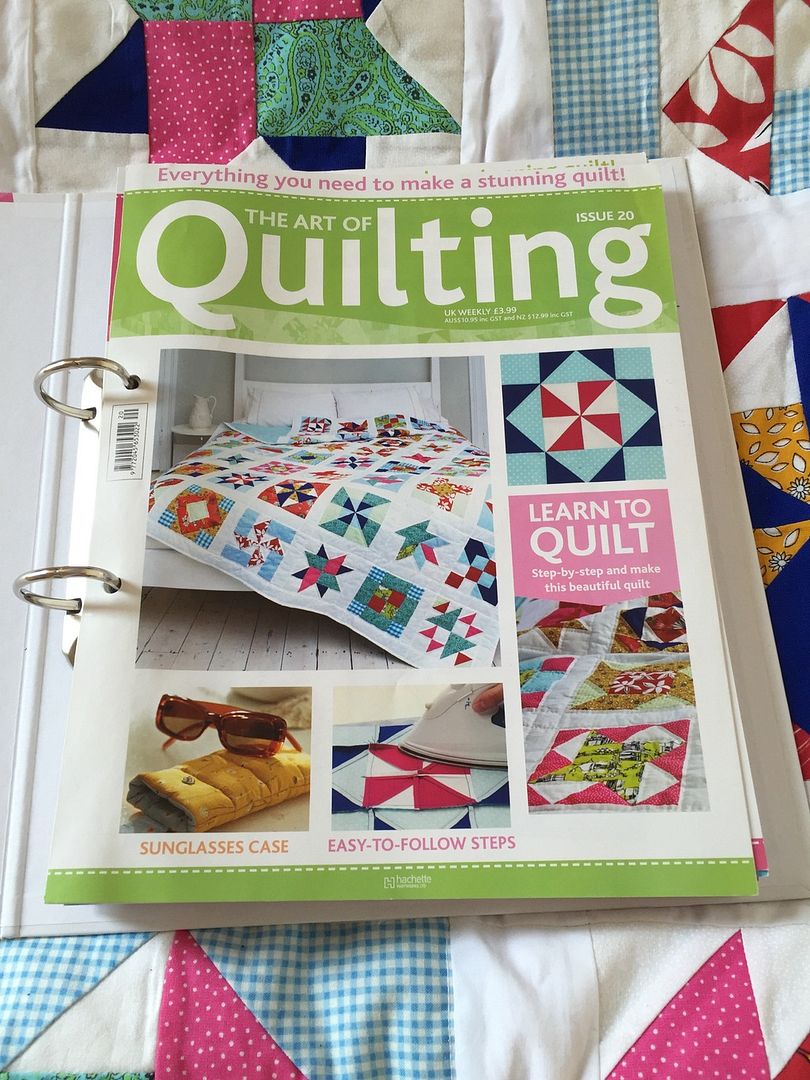 I would love to take credit for the design of this quilt, but alas I used a magazine to complete this project. All fabric was provided, which is a nice change and made the project so simple.
A very easy project, but a LOT of hand stitching!!
Hand quilting kind of looses its fun factor after years working on the same project.
I keep my quilting magazines tucked away with all my sewing books, I've amassed quite a little library of sewing books now.
The label is a bit of a joke to myself. I'm not one for "God bless those who sleep under this quilt", I wanted something funny. I hope you see the joke! It really did take forever to sew!
X O X O
Christina