Vintage pieces don't always fit. They are rarely in perfect condition and were probably made specifically for someone else (alterations were much more common in days past). But you may be drawn to a piece non the less.
That is why I am so grateful that I sew. I don't know how I would do vintage if I couldn't.
This dress is a great example!
So this dress was at least 1 size too big for me, was way too short and had zero waist definition.
I remember having a similar dress as a kid. These printed, lightweight, denim shirt dresses were so 90s, along with dungarees at my school.
I don't have any shirt dresses and I love this fabric so time for a little hacking!
After a couple of minor adjustments, this dress really transformed into something I love to wear!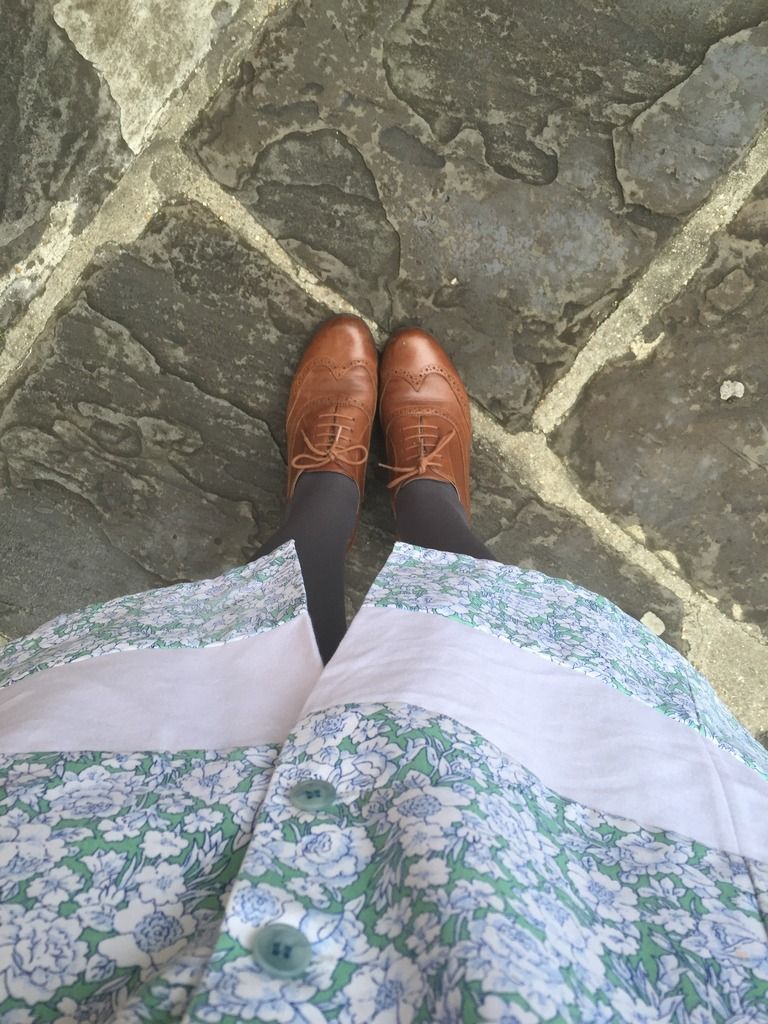 The biggest issue for me with this dress was the length. It was mini and I don't do mini!
So I added a border panel of white cotton in a similar weight to the dress fabric.
I know I could have added the white directly to the bottom edge of the dress but I was afraid that it could look like the addition that it was and I wanted it to blend in nicely.
To tie in the white panel I thought I better add in a bit more of it else where.
So I changed the original collar to a white one and left a binding on the edge using the original fabric.
After taking in the bodice, the alterations were complete.
Outfit Details
Dress- Vintage from Frocks in Swing time
Cardigan- Vintage from Frocks in Swing time
Brooch- MacArthur style brooch from
The Pink Bungaloo
Earrings- Vintage from Bones and Crossbones
Sunglasses- Vacation in Poland
Belt- H&M
Shoes- Clarks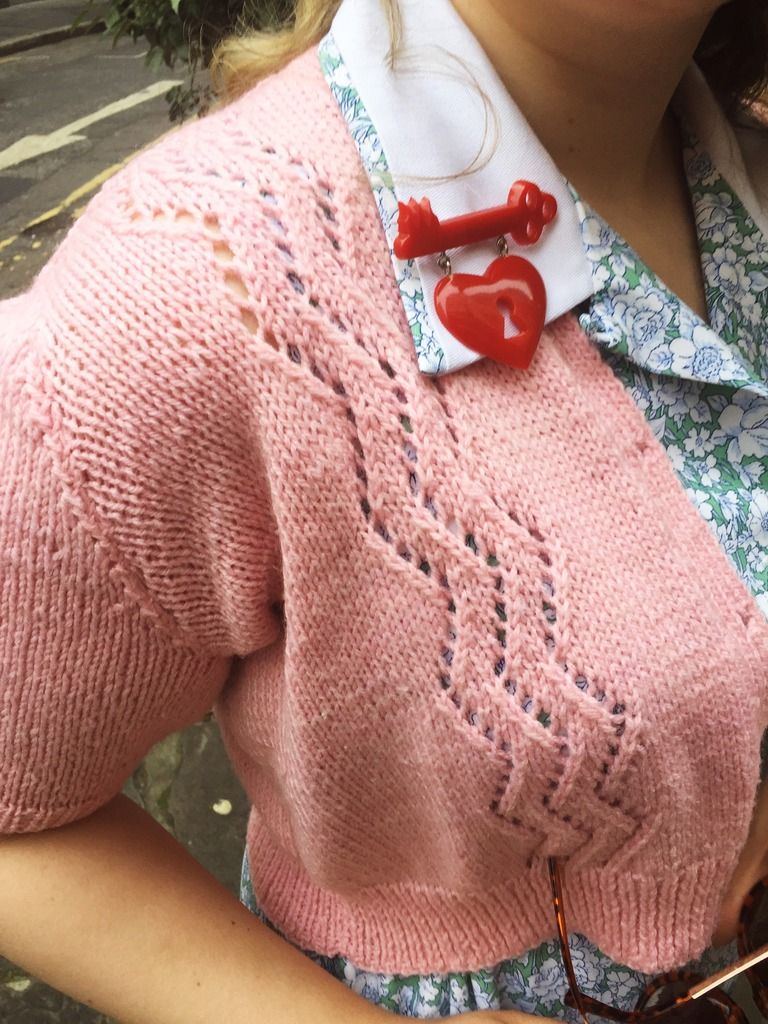 I styled the dress for a casual look with a vintage cardigan and brogues.
I wore this outfit for afternoon tea with Nora from
NoraFinds
who is absolutely lovely. She did a post on our meet up at The Secret Soho tea room that you can read
here
.
I'm just thinking now on reflection that the buttons could be changed to white ones as the original green ones blend in to the fabric but I haven't decided about that yet.

I love how this dress turned out now that the alterations are done!
A little bit of effort took this dress from unbearable to fabulous!


X O X O
Christina