Once the sun starts shining, it is time for the floral dresses and accessories to finally make their seasonal debut.
I found this beautiful, vintage dress and loved the print immedietly. Unfortunately, the fit just wasn't working for me, so I slightly altered it.
I lengthened the hem as much as possible, let out the side seams in the bodice and added panels in the sleeves for ease of movement.
Vintage garments often need to be tweaked so a bit of sewing knowledge is always handy as a vintage wearer. Especially with repairs! There were a couple of small tears in this dress which have now been sympathetically mended.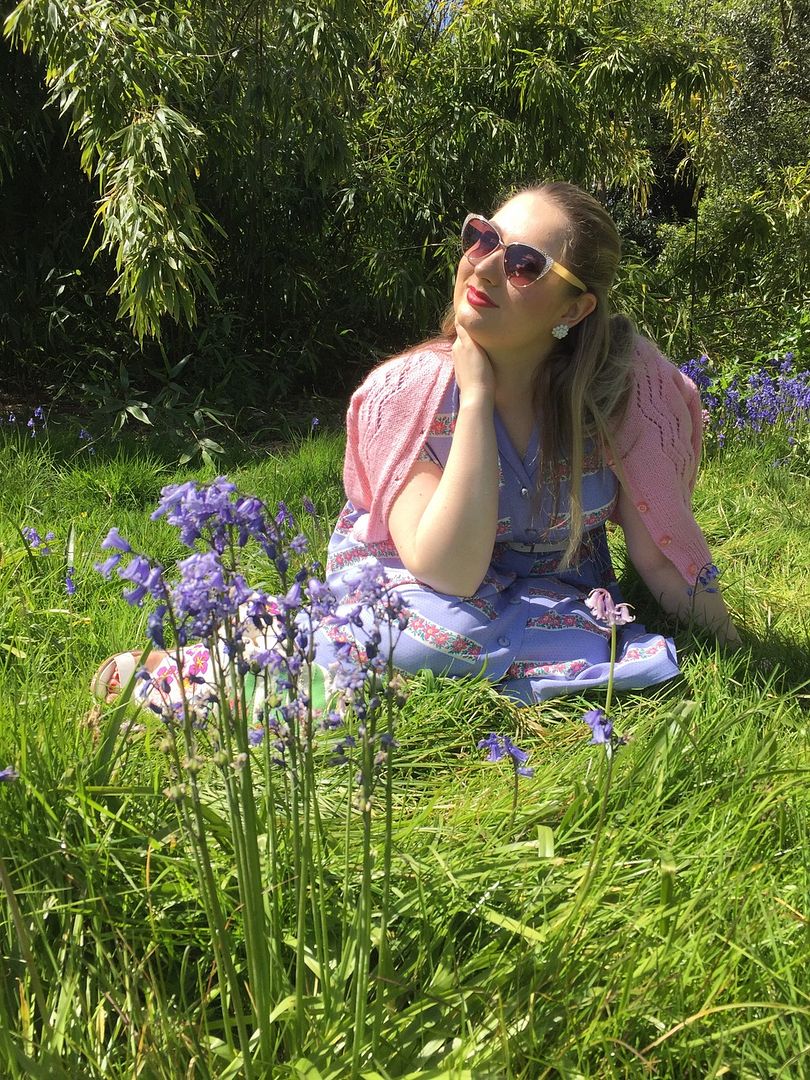 Outfit details
Dress- St Micheals, vintage, Frocks in Swing Time
Cardigan- Vintage, Frocks in Swing Time
Bag- Me Made
Belt- H&M
Sandals- New Look, Old
Earrings- Vintage, BowandCrossbones
Sunglasses- New Look, Old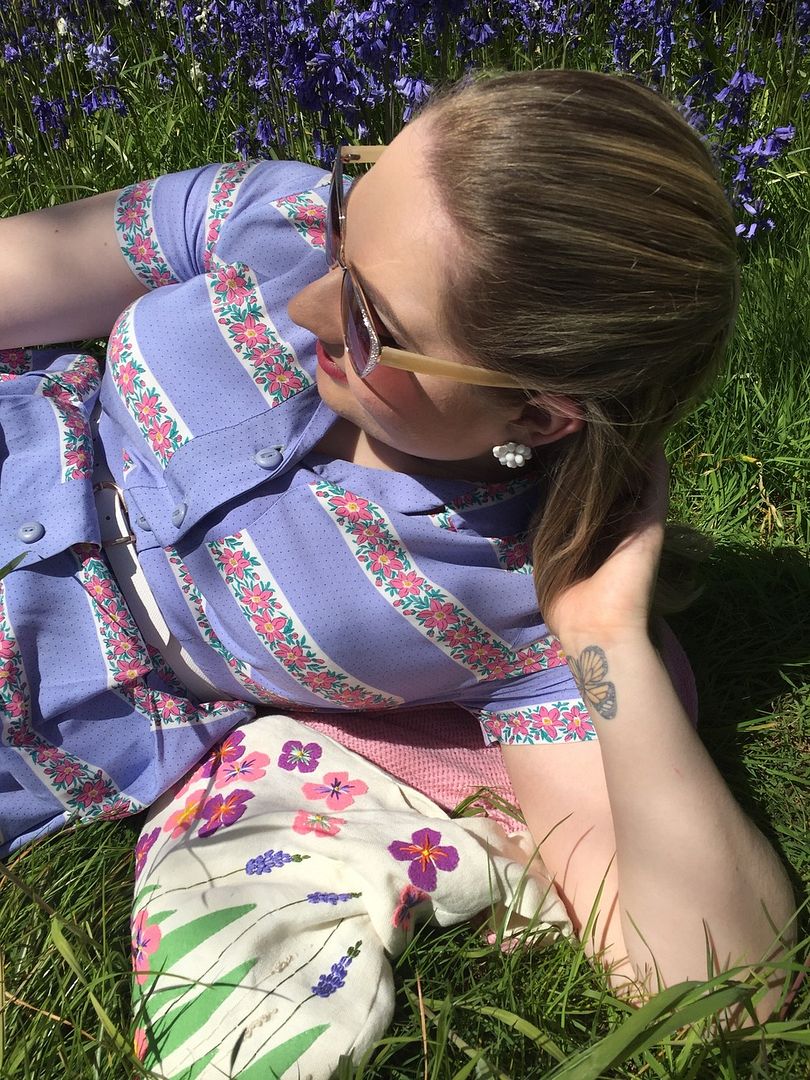 Lavender and pink are a heavenly combination!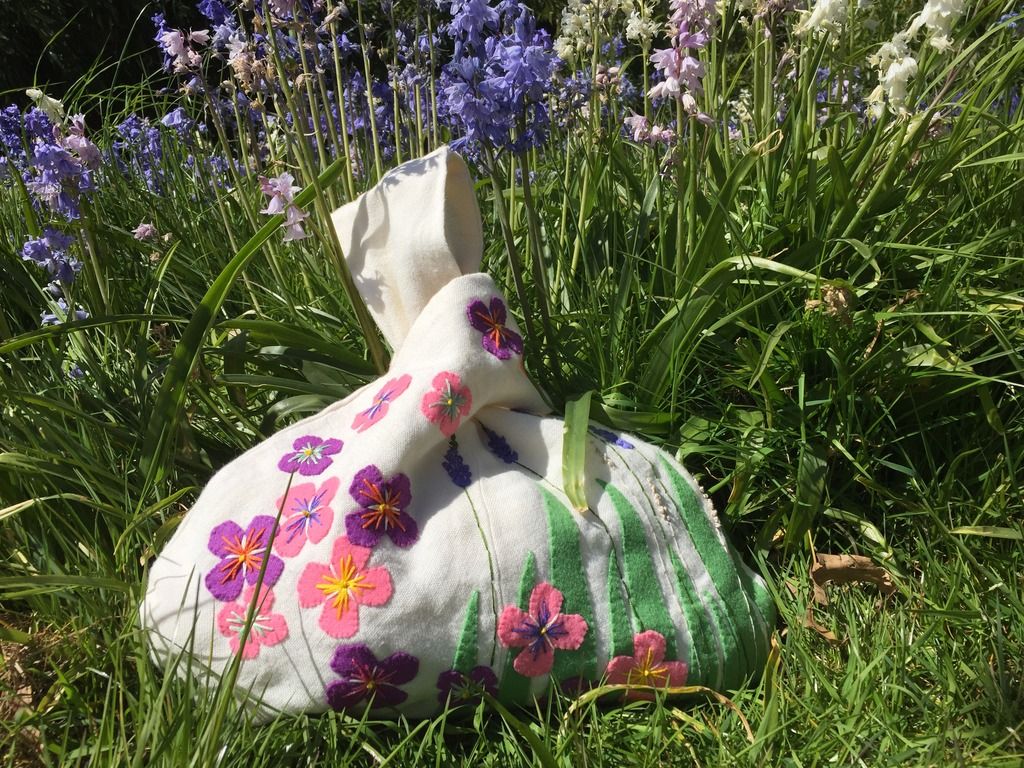 To compliment my new to me, vintage dress, I knew I needed a pretty floral bag.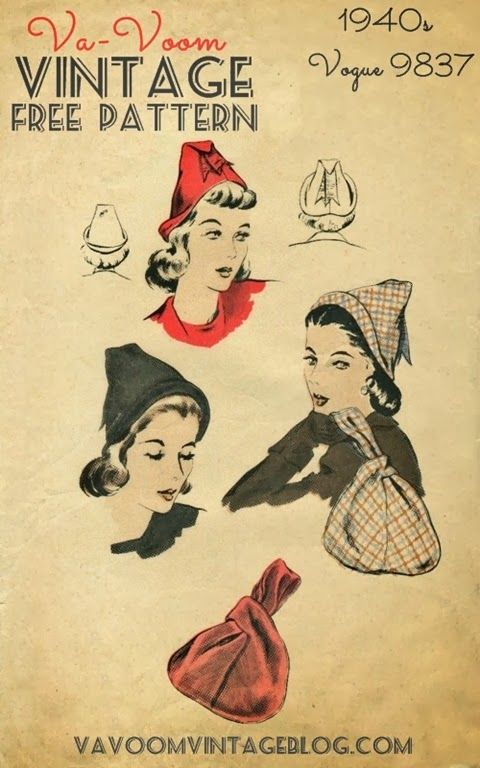 I haven't attempted the little hat yet but that also looks adorable!
I carefully embroidered and stitched appliqué on to the main body of natural linen using gorgeous spring hued, 100% wool felt from
Cloud Craft
.
This hand worked embellishment did take a huge amount of time, but I'm so pleased with the results!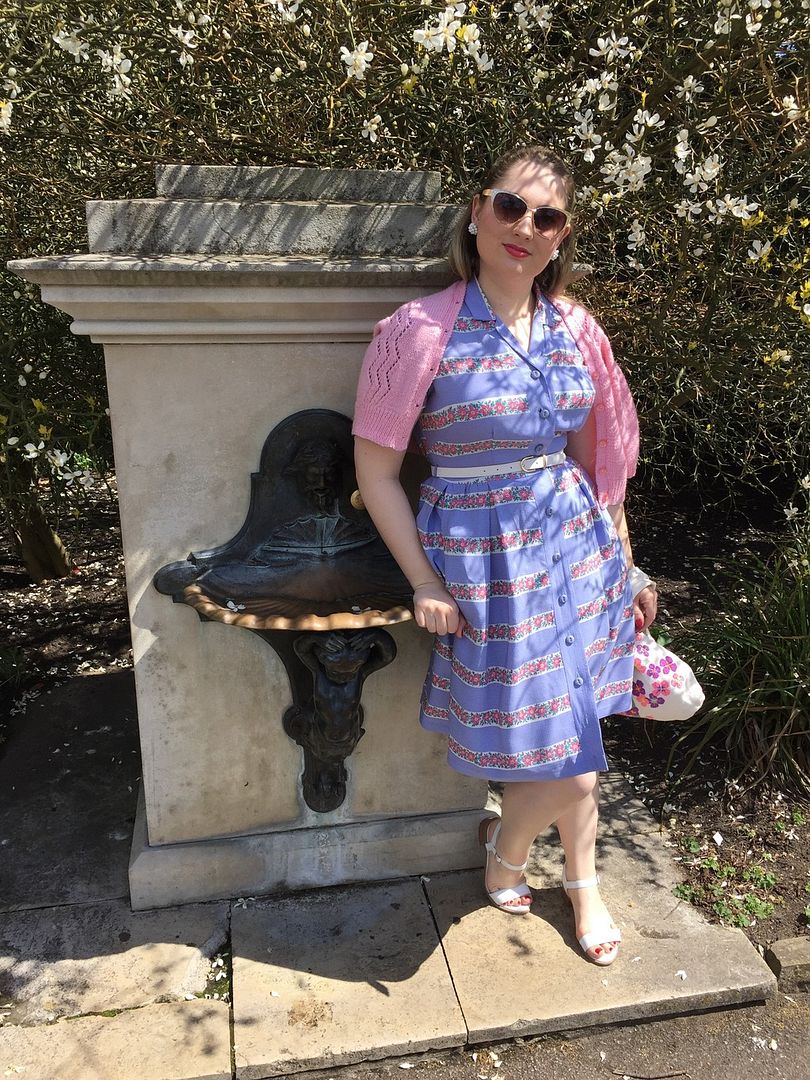 The hem is still a fraction on the short side. Unfortunately it was altered very short by someone else who diddnt leave much fabric inside to let down.
What I particularly love about my new spring bag is that it easily converts to a fabulous knitting bag.
The opening of the bag holds my yarn safely in place whilst you knit away to your hearts content.
I'm really enjoying the warmer weather recently, even though there have only been a few nice days.
And this is my first shirt dress.
I can honestly say I have fallen in love with the style!
Now that warmer weather is here I'm feeling like there are endless opportunities.
X O X O
Christina