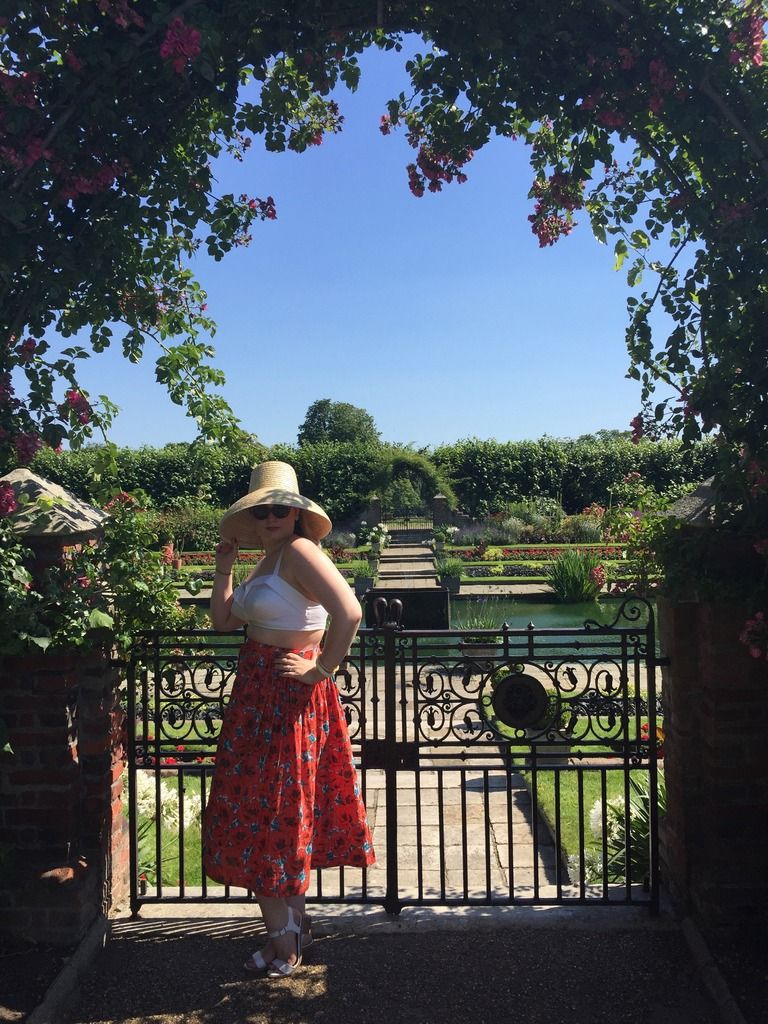 Everyone needs a signature look for the summer!
Something easy to put together with separates in your wardrobe and looks great every time, even if you don't have the brain power in the morning to think up a ground breaking fashion statement!
For my summer wardrobe I like to have a good supply of crop tops and dirndl skirts on hand.
Super comfortable and easy to wear for a casual look but still stylish with a vintage flair.
Topped off with a ridiculously fabulous lampshade hat and accessorised with a couple of bangles, the look is very elegant indeed.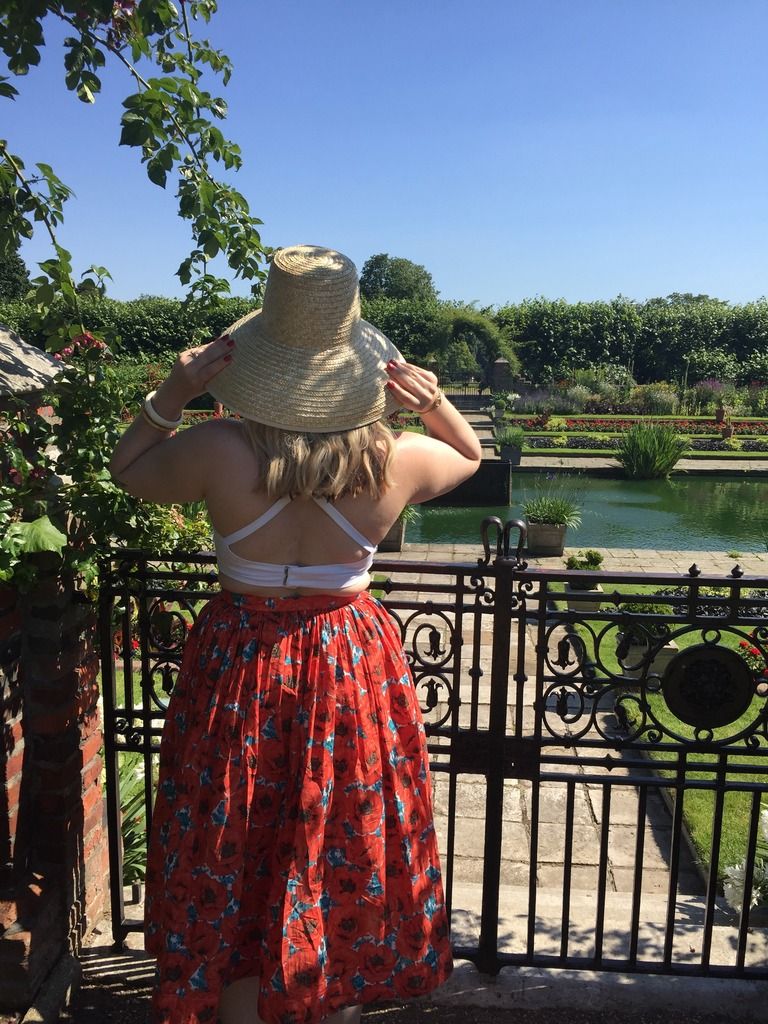 I put this look together with garments which have appeared on my blog before, but never together.
The crop top was made from Mrs Depews Beach Bustier pattern that I reviewed
HERE
.
And the skirt is part of a playsuit I made for my holiday to Sicily last summer that I blogged about
HERE.
I must say that I wear my clothes a lot!
I have never been one to wear a garment to one occasion and then never again. I like to wear my favourites constantly, to the point where I just don't want to ever take them off!
Outfit Details
Top- Me made- Mrs Depew Beach Bustier pattern
Skirt- Me made- Simplicity 2527
Hat- H&M
Sandals- New look
Ivory plastic bangle- Frocks in Swing Time
Bamboo bangle- LadyLucksBoutique
Sunglasses- New look
Earrings- Vintage- Alfie's Antique market
Sunglasses- Bvlgari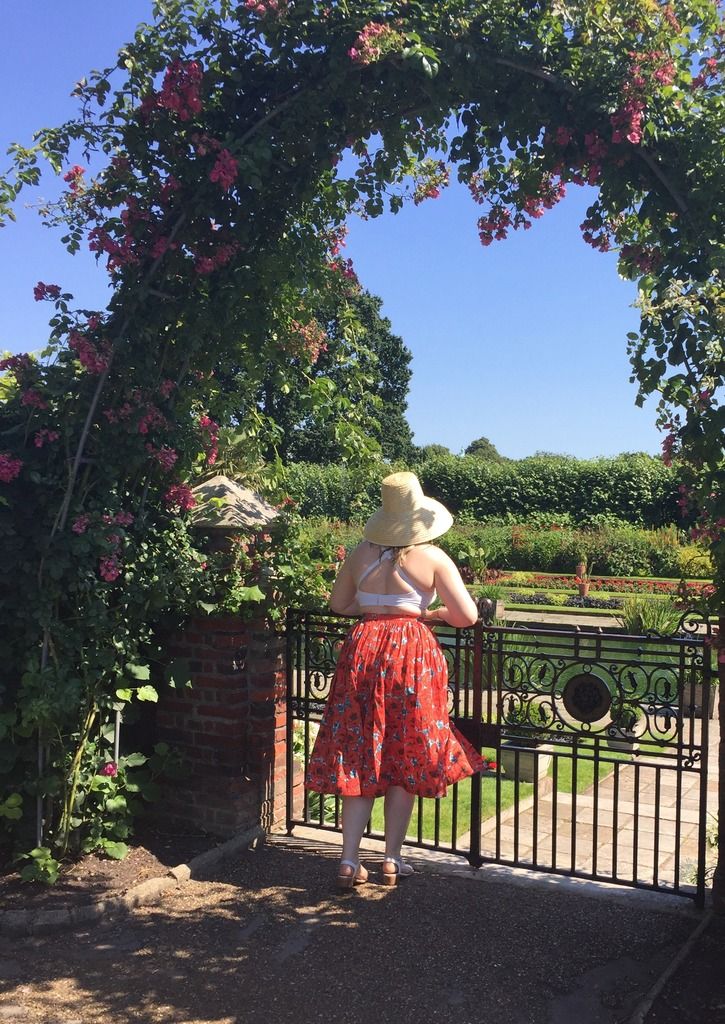 What's your go to summer look?
X O X O
Christina