I am a 40s, 50s vintage girl at heart, with an occasional bit of the 60s thrown in for variation. The 80s don't even get a look in. Until now!

I saw this little number and it reminded me of ric rac trimmed patio dresses of the 50s. The reality was a bit more polyester than I would have liked, but the overall feel was just what I wanted.


Although not technically ric rac trimmed, the ribbon and lace detail is super cute!
And I love any outfit that I can wear a hat with!
I don't have anything off the shoulder in my wardrobe, it's just perfect for sunny days!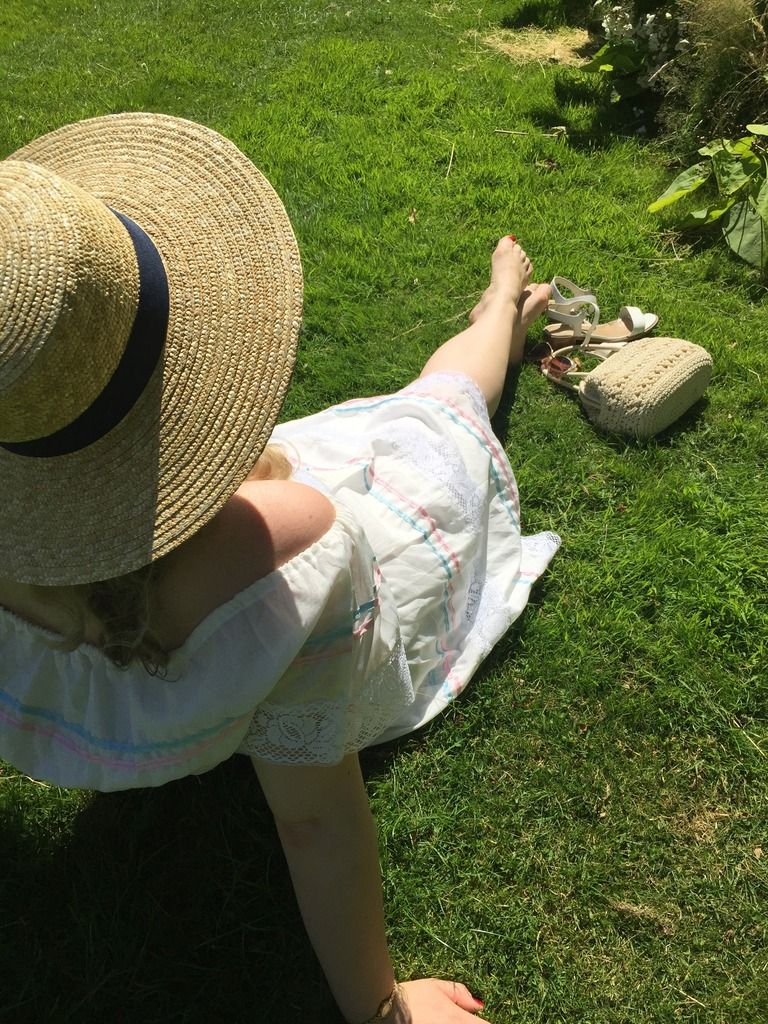 Outfit Details
Dress- Beyond Retro
Hat- Accessorize
Sandals- New Look
Belt- H&M
Handbag- Vintage from Goodwood 2015
Sunglasses- New Look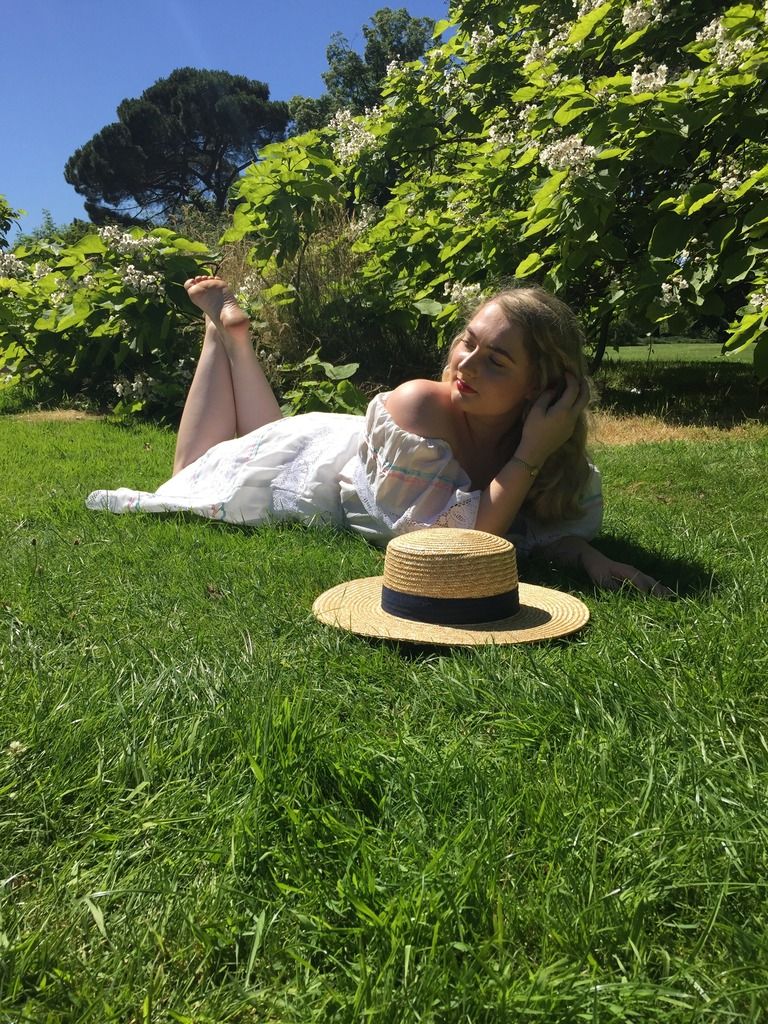 I have definitely not got the hang of vintage shopping quite yet!
It may not have been a wise move to buy an unlined polyester summer dress, but it was so pretty!
It is also made out of a see through lining fabric, which is only obvious in the sunlight outside. And when I say see through, boy do I mean it!
I realised in good time though so I ran back inside and slipped on a white linen pencil skirt underneath because I don't have any half slips! (Note to self- buy nude half slip!)
It was a lot of fun taking these pictures! I think the more playful an outfit is, the more playful you are for the pictures!
The hat is my favourite part of the look! It's so much fun playing around with hats! Like playing dress up! I can't believe I never wore hats before this year!!!

X O X O

Christina