I don't know how anyone gets by without a trench coat!
Super stylish and goes with practically any outfit, a trench coat is the perfect jacket for Autumn.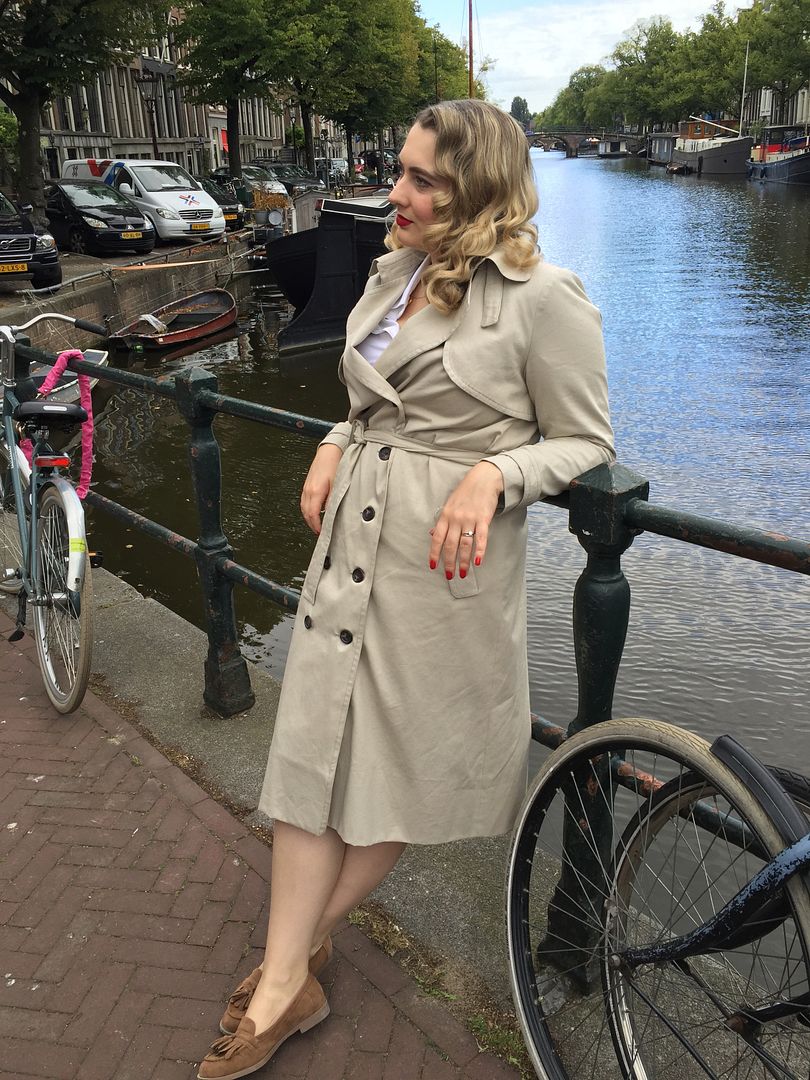 Although the trench is a classic style, I struggled to find the perfect one on the high street. I basically wanted a Burberry trench but without the obscene price tag.
As I couldn't find it, I of course made it.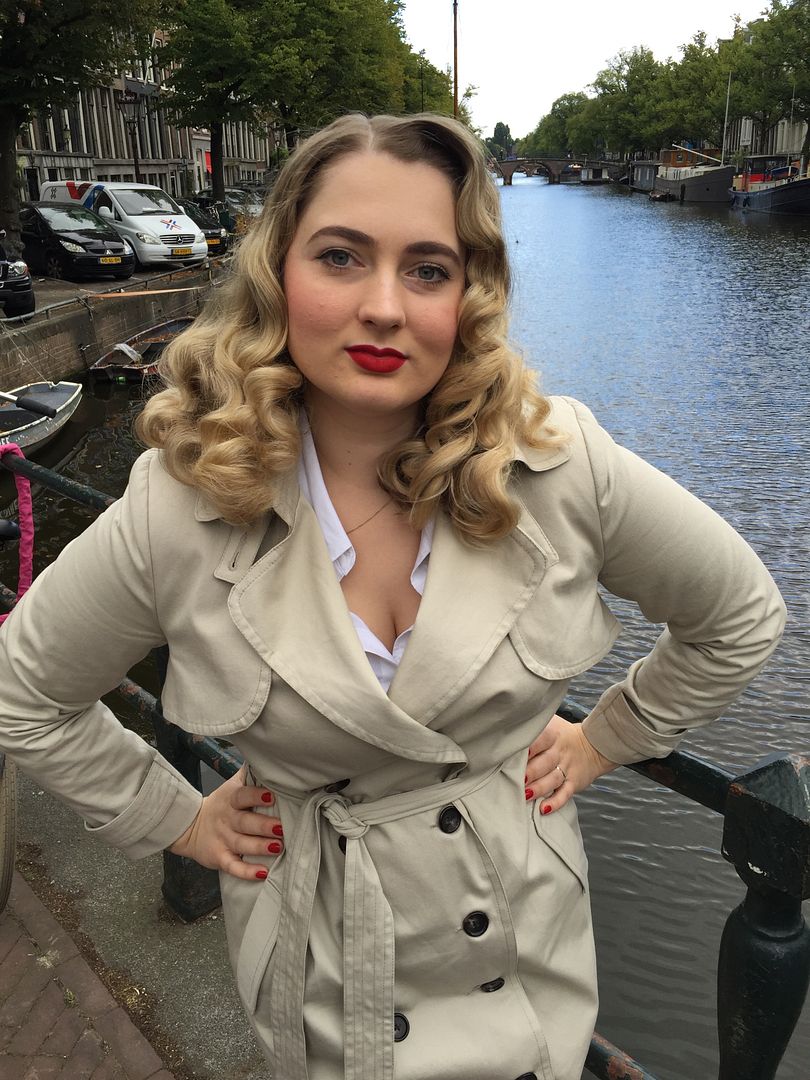 I used the Isla trench coat pattern by Named, and I'm super happy with the result!
The style is exactly what I was looking for!
I had never used Named patterns before, and I really enjoyed working with their pattern.
There is only one bad thing I have to say about the Named pattern I used, and that is that it works very much the same as Burda, where no seam allowance is included and the pieces overlap so have to be traced of. As there are many pieces, this drove me crazy. But other than that small niggle, the pattern was accurate and the instructions very clear.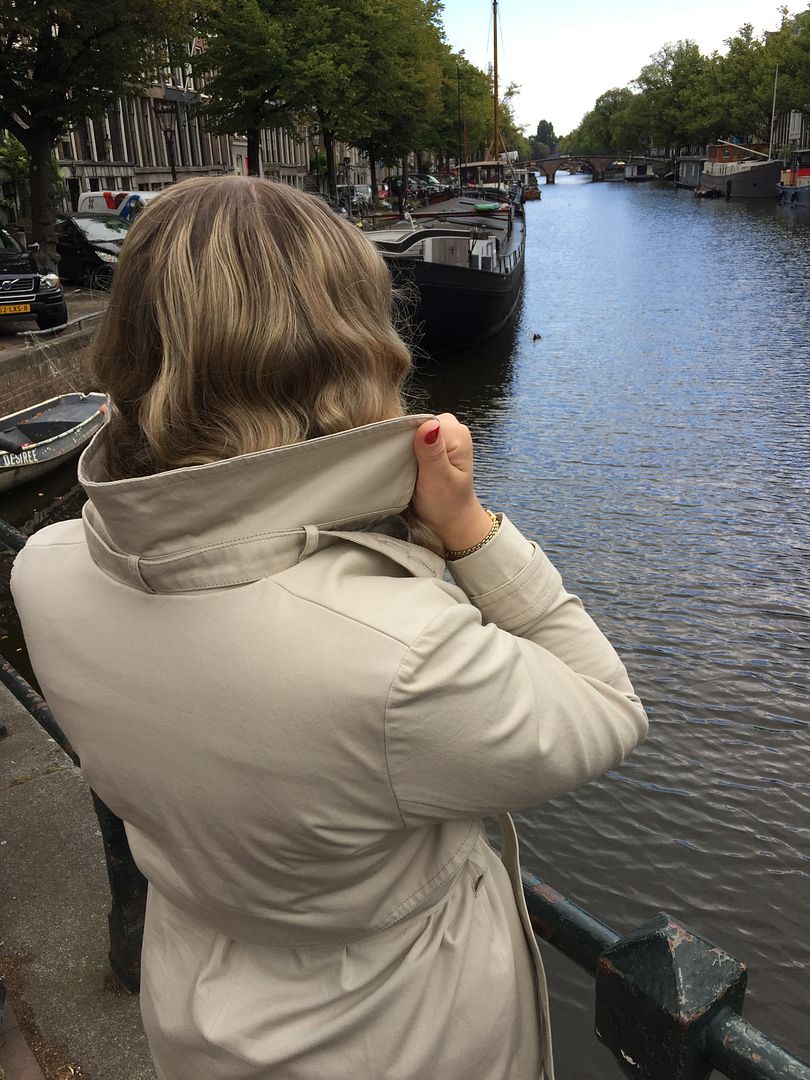 The back is super simple!
There is a cute belt under the collar, which makes it look polished and sharp.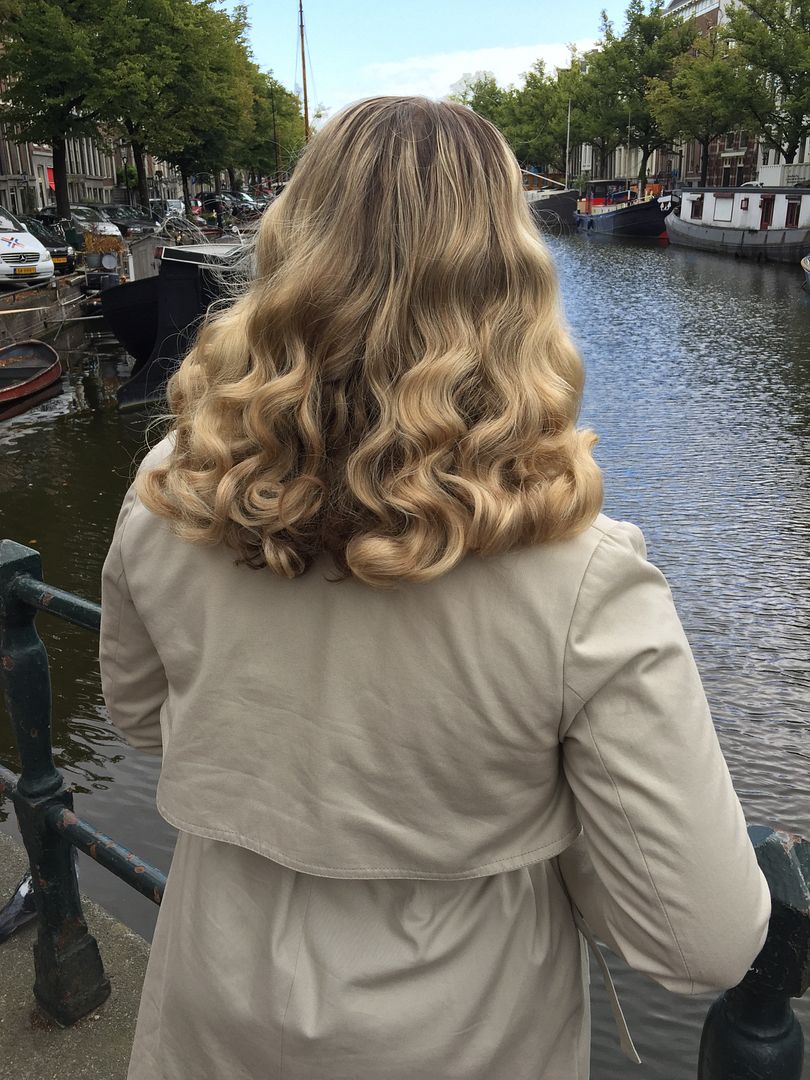 The top cape effect is pretty cool.
Alongside the Amsterdam canals, this trench coat was giving off a sultry spy girl vibe.
I didn't use any interfacing, except for the pockets, to stop fraying, so the collar does not stand up on its own.
That would have been cool, but I would have only got makeup on it anyway so probably for the best after all.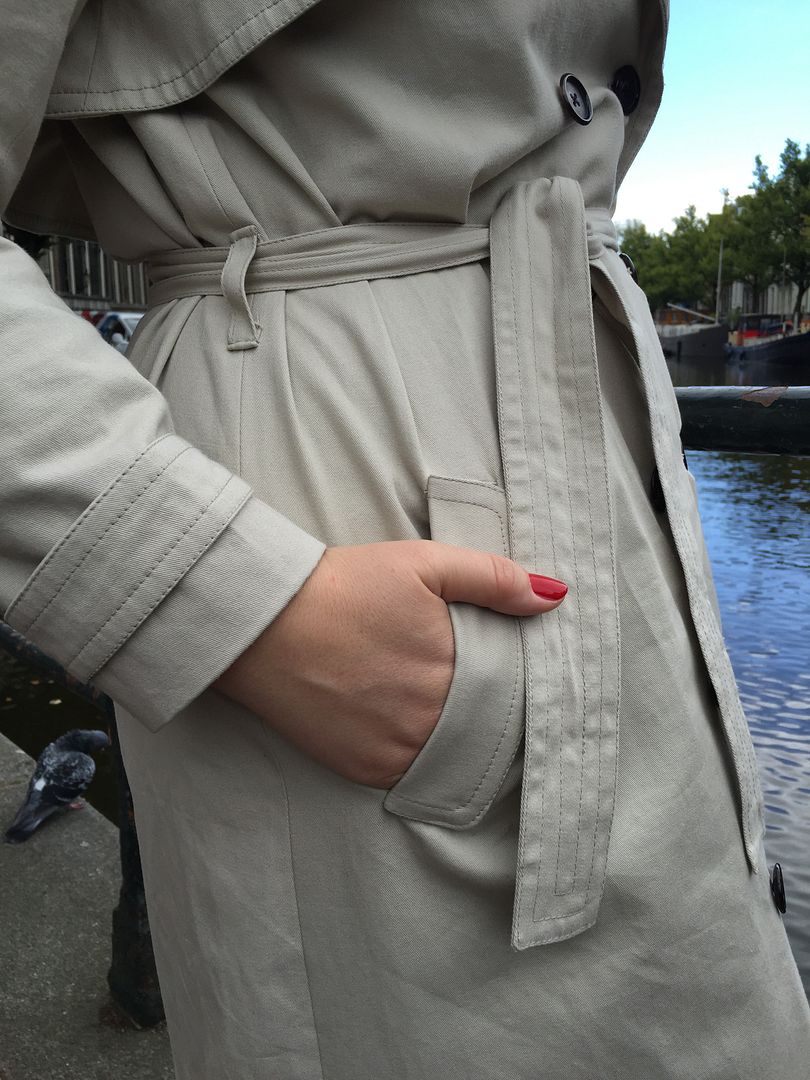 This pattern has plenty of technical details included.
The pockets took a while to sew but were definitely worth it.
The cuff belts frame the sleeves beautifully.
The waist belt clinches in the waist, creating the perfect silhouette.
I went with plain brown, tortoise shell effect, plastic buttons I bought off ebay, that marry well with the beige, pollycotton twill fabric I scoured Goldhawk road for.
This wasn't a quick make, and there is a LOT of topstitching to do. But I took my time and everything went together swimmingly.
That has a lot to do with the pattern instructions being so clear, which isn't always the case.
Hopefully the clear backing buttons will stop the buttons from falling off, as I am very heavy handed on all of my buttons.
Otherwise they do look very professional on the inside.
I couldn't resist a quick flash of the turquoise lining along with the outfit that I will be posting about next. ;-)
X O X O
Christina