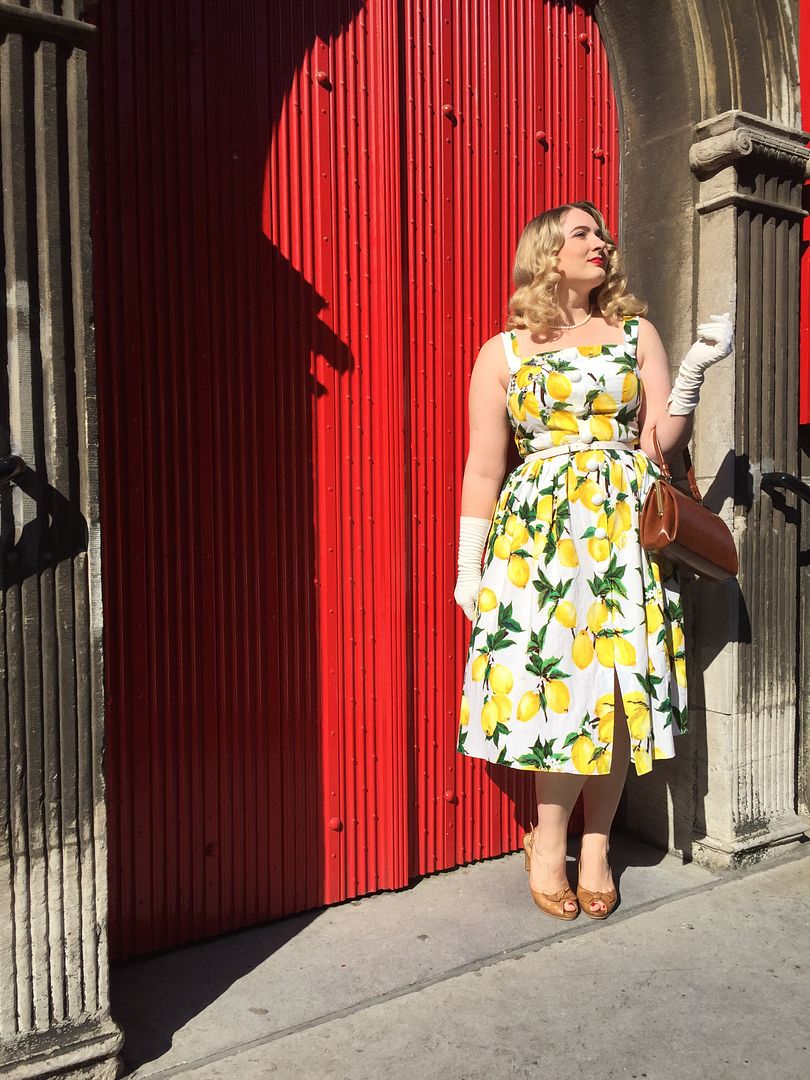 I have worn some pretty wacky outfits in my time.
But I don't consider this look to be particularly unusual to the modern world.
It isn't even that vintagy looking to people that think vintage is a bit odd.
And yet I have got some super weird looks when wearing this dress!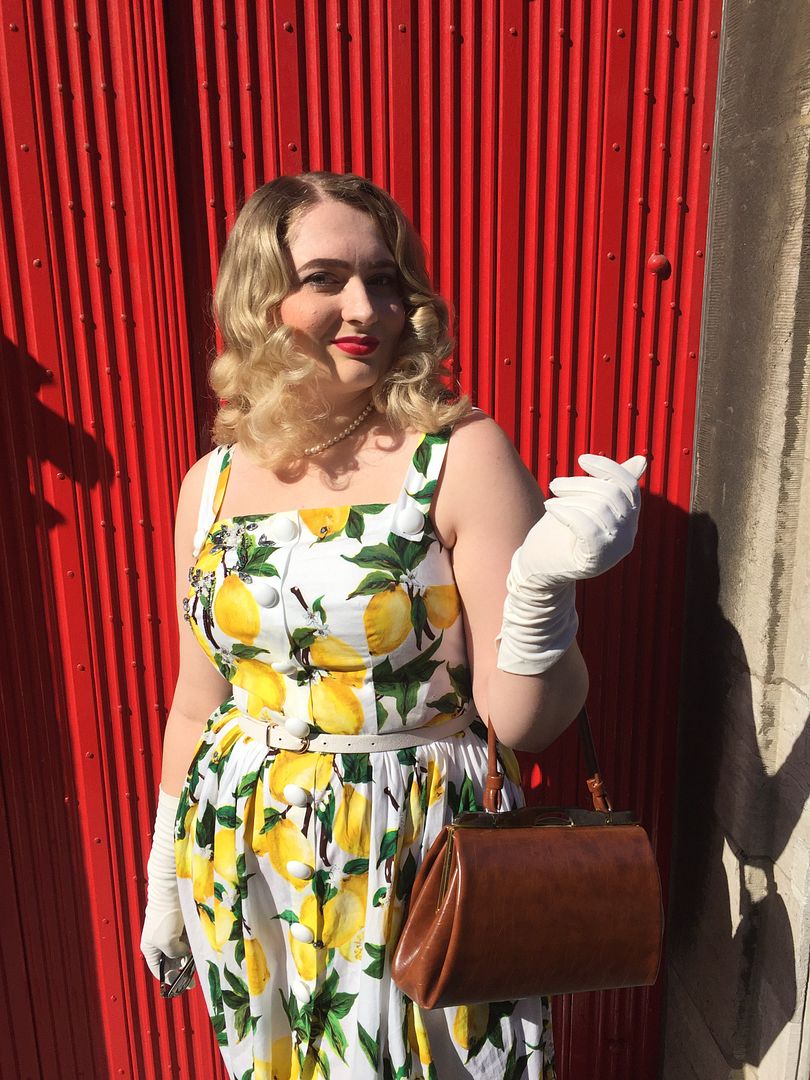 It is a pretty modest shape. A bit of a front split going on in the skirt, but nothing untoward is on show. I thought perhaps the fabric was sheer, but I am assured, from many a source,that I have had check in various lighting, that it is not sheer. No under crackers visible at all.
And yet I have had points and stares from total strangers. And not just this day when I was super dressed up, but also when I have worn this dress casually to the park without any glamorous sprucing involved.
I will never understand some people.
"It's a dress! Ain't you never seen a dress!"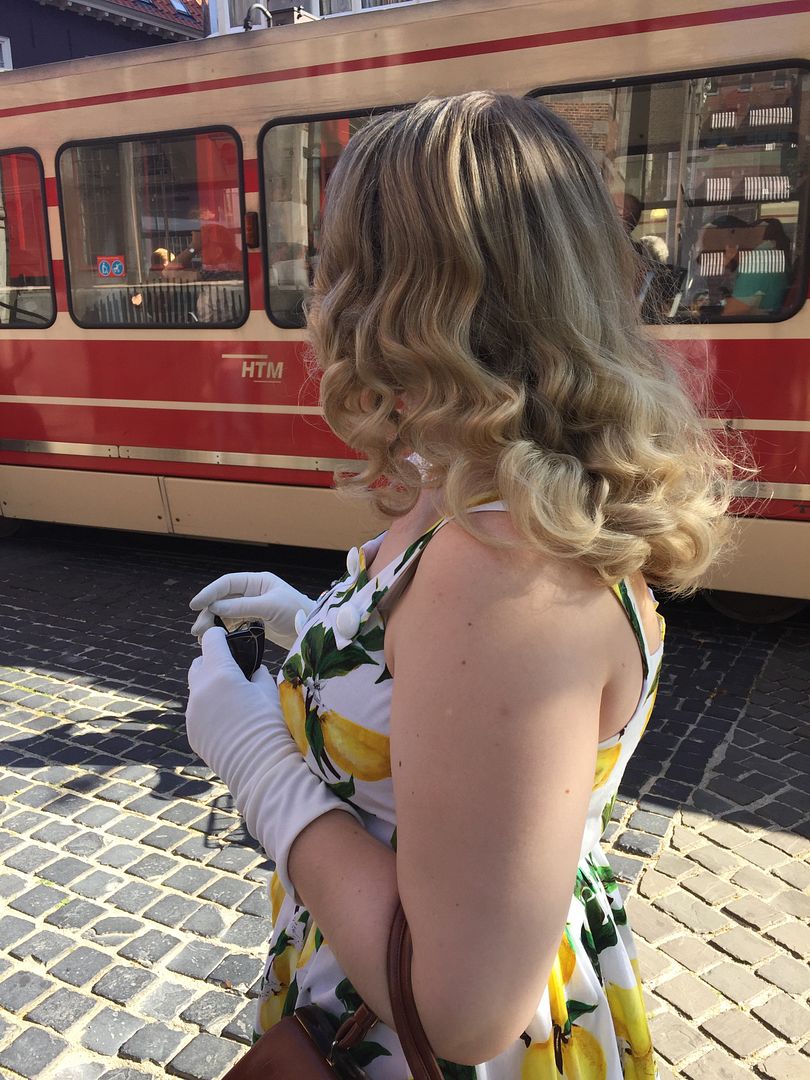 Ok, rant over-insert good hair pic here!!!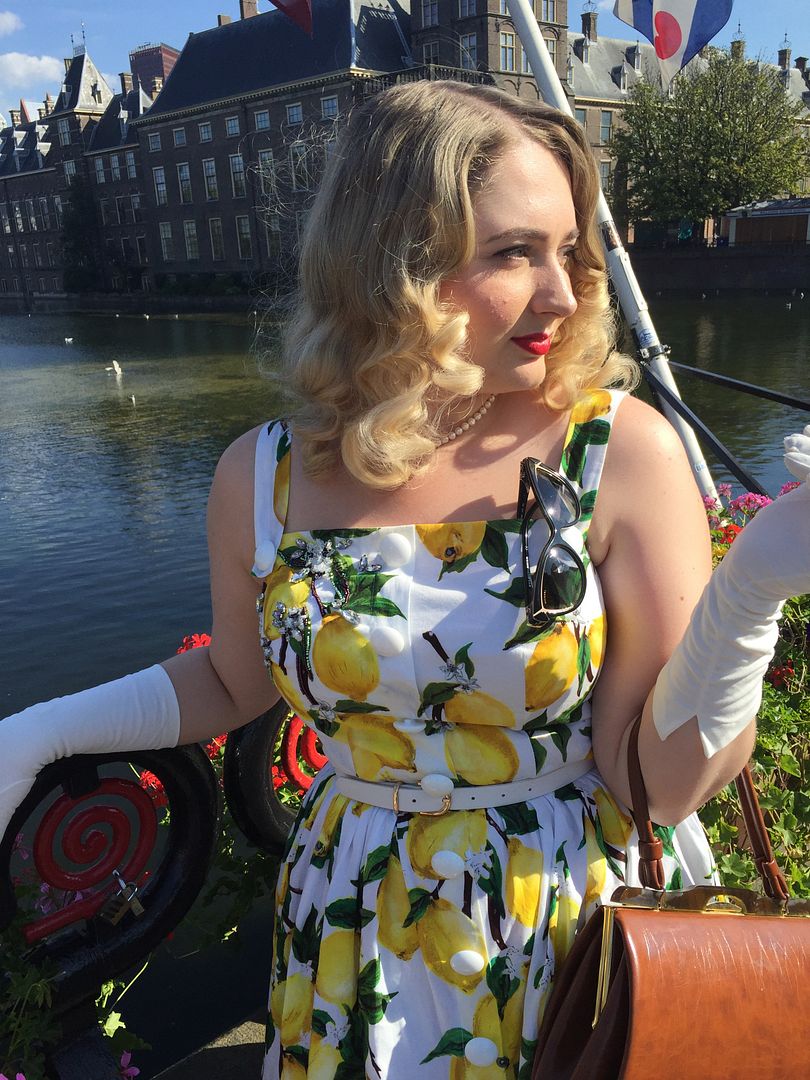 I fell in love with this dress, or rather the real, designer, Dolce and Gabanna version last spring, which naturally was excessively expensive for a cotton sun dress.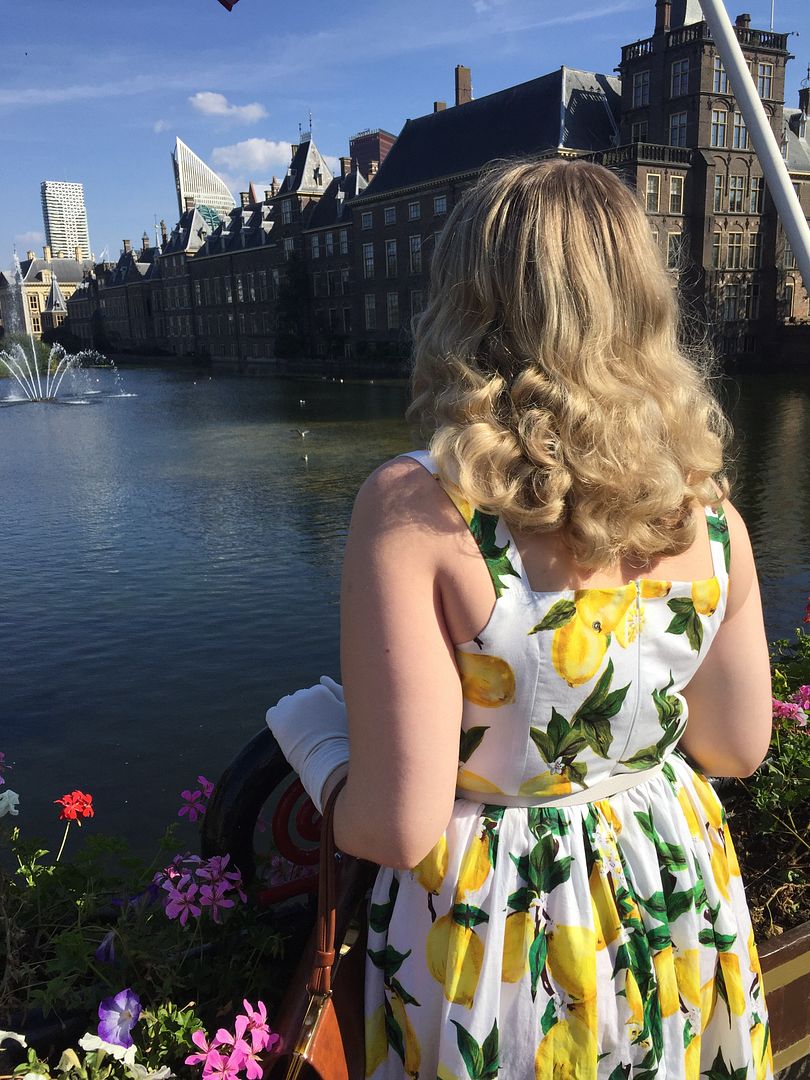 So I totally knocked it off!
I possibly wouldn't have gone to such an effort to replicate this dress had it been for casual wear.
But as I wanted to wear it to my friends wedding, I made the commitment to make my dream dress!
In all its yellow lemon glory!
I ordered a reproduction Dolce and Gabanna fabric on Etsy. It looked fab in the pictures. But the fabric that arrived was awful! (Ordered from China so I should have known!)
Very little detail, sloppy in fact and the colours were off.
Why are there yellow leaves??? Leaves should be Green!!!
But as a glass half full kind of girl, I jumped on the challenge to fix it!
So yes, I painted it!
All 4 meters of it. Took soo long!
But was totally worth every second!
Naturally I needed a large surface to paint the fabric, so the kitchen table was busy for a while. A long while! (Sorry Dad)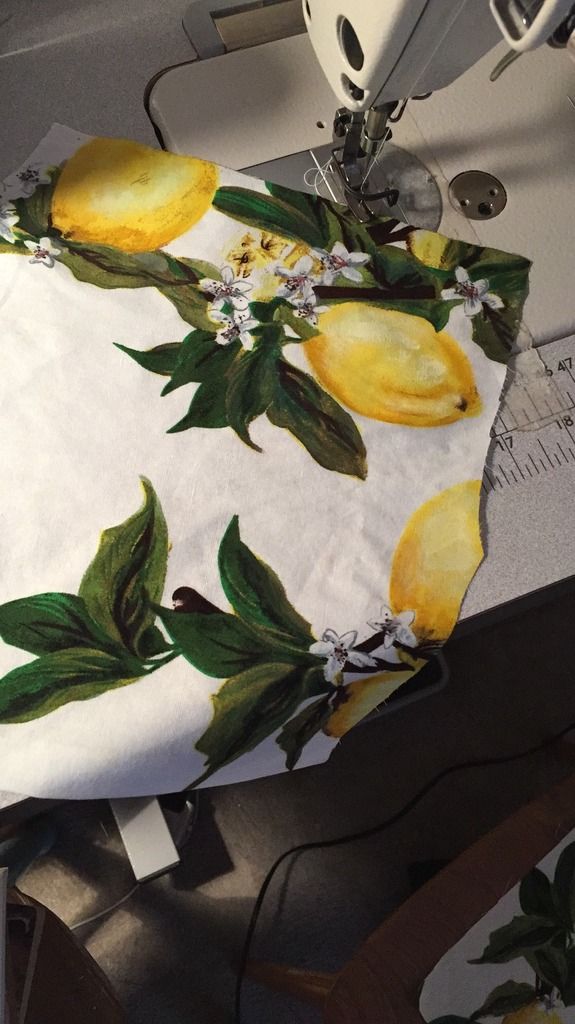 Here is part of the bodice before I stitched it together. Painting all done. I managed to get the colours looking vibrant and put some detail back in to the print!
It made all the difference.
As this dress was for a special occasion, I added some beads and crystals, just on the one side as an accent. I'm not sure why I only did one side to be honest, but it was intentional. I didn't just get bored half way through.
I'm really happy with how the embellishments turned out!
Pretty subtle with a nice sparkle.
And don't worry, I am completely in love with this dress.
Let them point, I wave back, they hate that!
X O X O
Christina