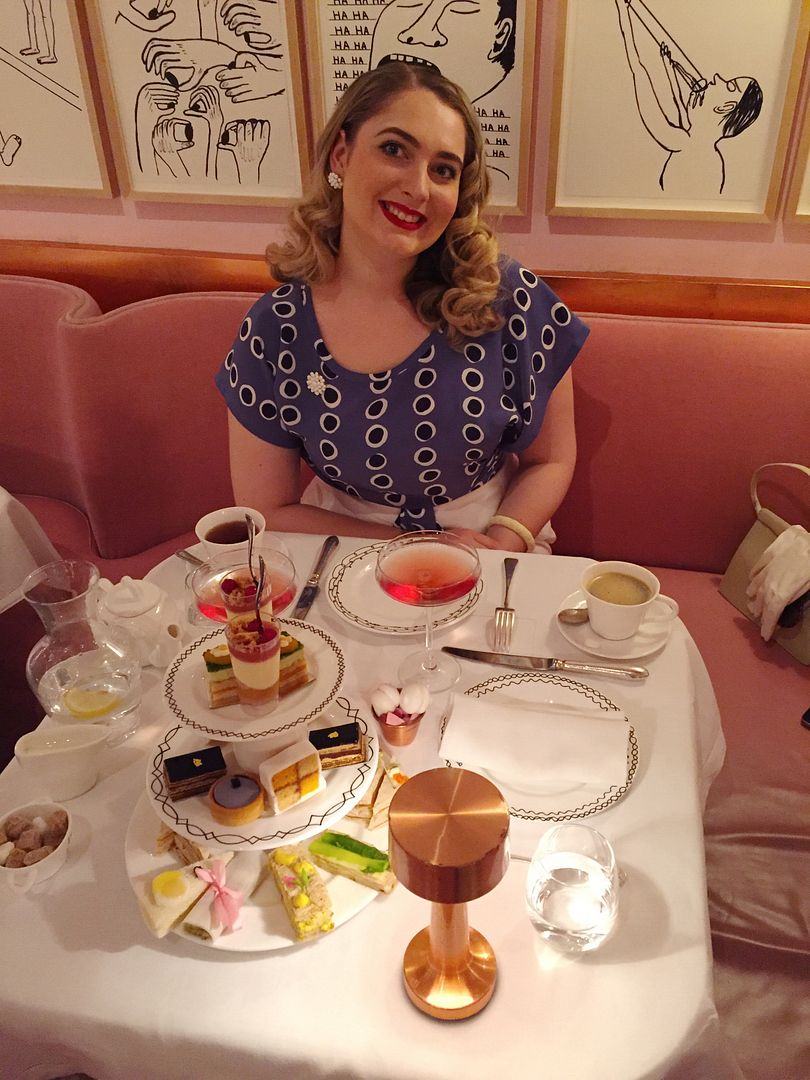 It's been a while since I have done an afternoon tea review, so I'm jumping back in with a splash! Spoiler: I think I found my favourite afternoon tea!!!

I always think of afternoon tea as a summer pass time, which is silly because they are indoors, safely away from blustering winds and hair ruining drizzle!

So on a gloomy day, I headed to Sketch, in Mayfair. Ooh, fancy I know!!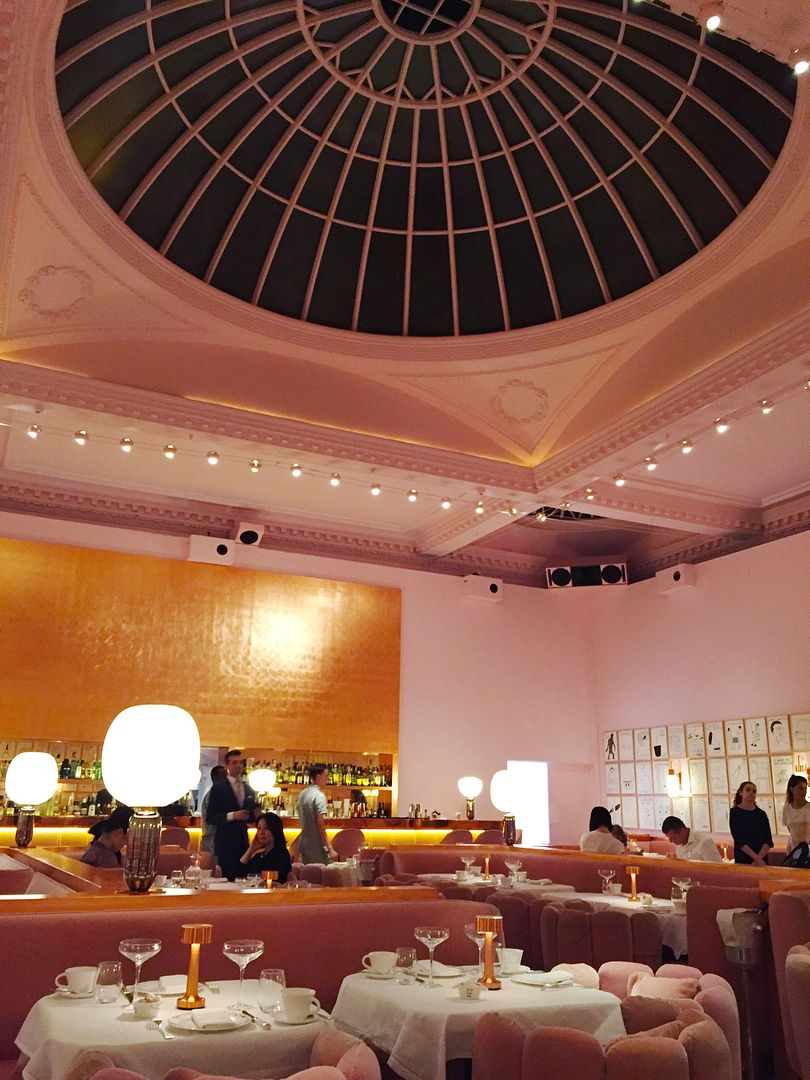 Sketch is a vintage girls dream!
It has the feeling of a luxury boudoir with blush pink velvet and gold accessories, yet the quirky artwork brings in a fun element too.


This was a decadent menu, very in-depth tea and champagne options that the waiters explain thoroughly. Some unusual choices. There was an earl grey infused champagne, which was lovely!

Followed by a lovely black vanilla tea, scrumptious!
You don't need to limit yourself to one either, try as many teas as you like, all included!



So many lovely bites!

Everything was exceptional, and looked so pretty too.


BEST SANDWICHES EVER!!!

I have never tasted sandwiches that compared. So moist!!!

Not to mention, totally refillable, as many times as you want. Yes!!
I may have taken liberties with the sandwich refills, but why not!

The little panini was wrapped in a pink ribbon which was such a pretty touch. Why don't all sandwiches come wrapped in ribbon??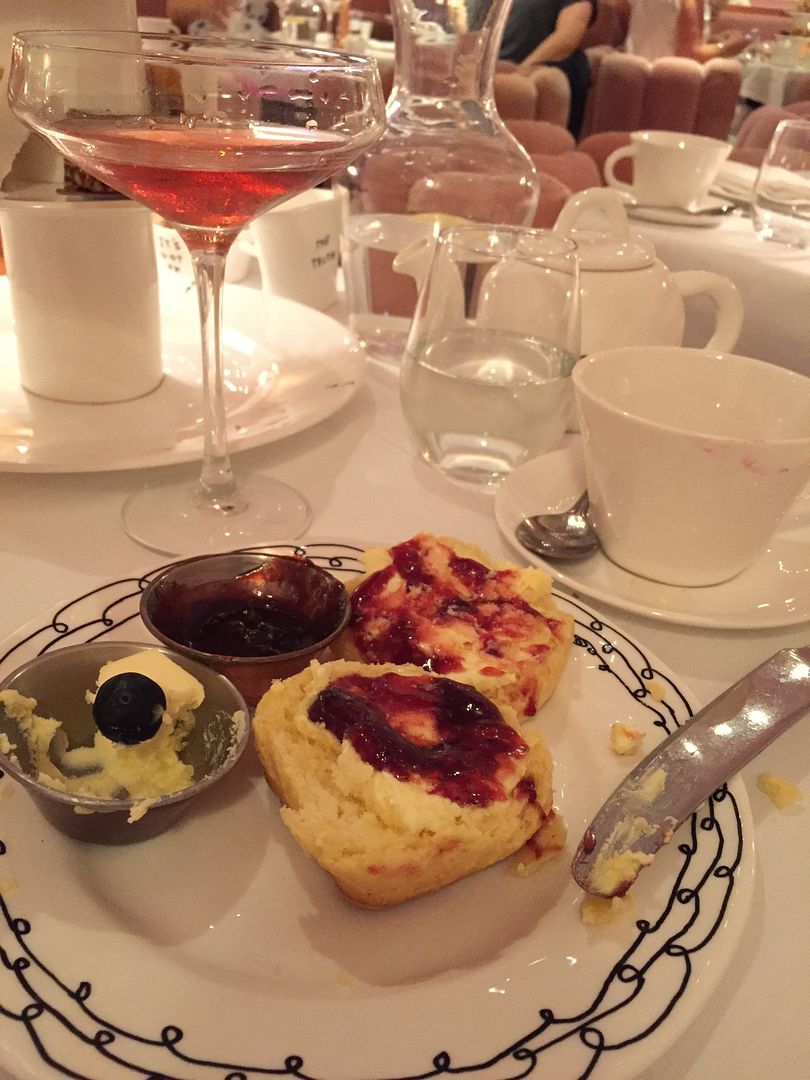 Buttery goodness!
Though I'm not sure why there was a rogue blueberry on the clotted cream.
Anyone know?
I had to sneak in a picture of the loos!
White alien pods lined up, bizarrely with toilets inside. Part of the quirky, odd character of the place.
I would score Sketch as follows -
Mise-en-scène - 5/5 - Feminine elegance, vintage luxury and some fun, unusual touches. It had that Alice in wonderland, bizarre feeling. Glorious!
Tea -5/5 - Spectacular! If I could have bought some to take home, I would have.
Scones - 4/5 - The scones were deliciously light, buttery and moist!
Service - 5/5 - Attentive staff, very happy to help and wrapped up my leftovers very kindly.
Value -5 /5 - Ok, ok, it ain't cheap (£58 per person). But this isn't somewhere you would go everyday. It's a special treat and I was happy to part with the cash for such luxury treatment.
Total: 24/25
I told you it was my favourite, and for good reason too.
I have another afternoon tea review coming soon, they are like Pringles, once you pop you just can't stop!
Christina
X O X O