Happy New Year dear readers!
For my first post of the year, I wanted to come in with style, and apparently fashionably late too, as the new year began a good week ago!
I have something special for you today, as an evening gown is most unusual outerwear for me (not so unusual worn casually around the house though!)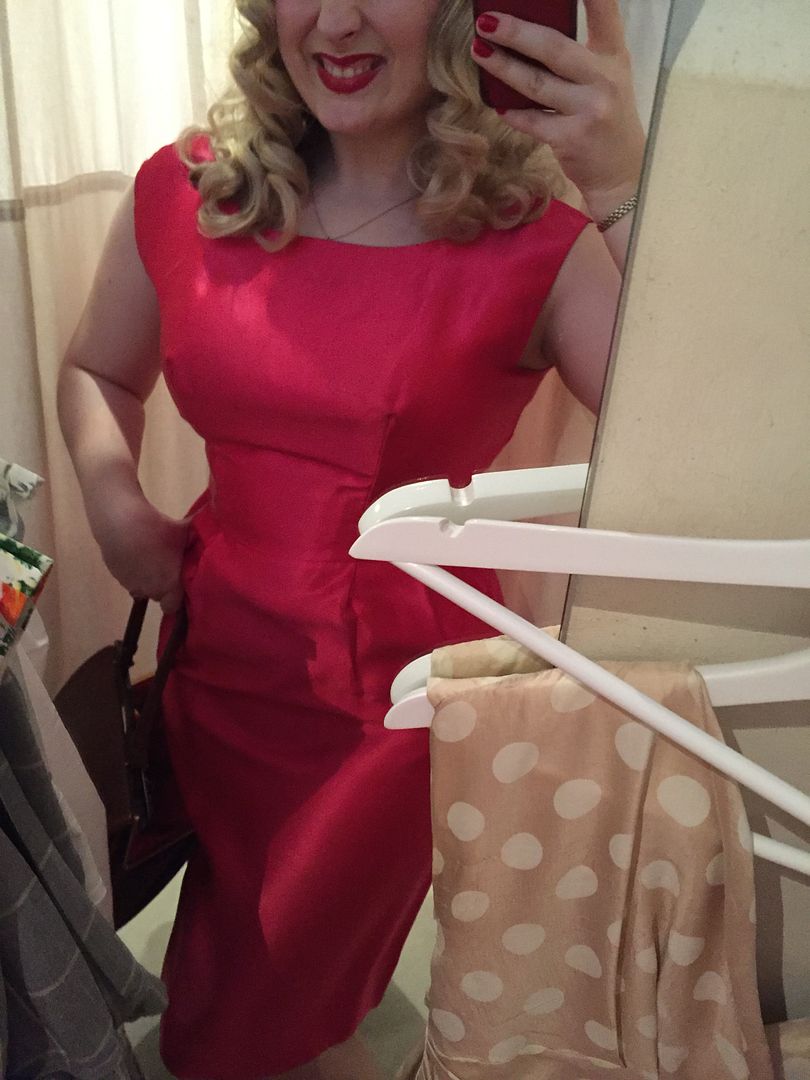 I came across this 1950s, fuchsia pink, satin cocktail dress whilst vintage shopping in Amsterdam in September.
In fact I tried it on for a laugh more than anything else. But lo and behold, it fit, and dam, I felt a million bucks! So for €30, it came home with me.
It wasn't until the yearly Harrods Staff Ball rolled around, that I realised I had the perfect dress to wear!
I wanted the dress to be a real show stopper, so naturally I added a sprinkle of seamstress magic to it!
I managed to find a fabric, almost the same shade (so close) and made a skirt to wear over the dress, with a full train in the back.
I started making this skirt the week before the ball, so it was being sewn right up the the last minute!
It was literally, a rectangle of fabric, pleated and attached to a waistband.
I pleated the fabric by eye, without a pattern, in a bit of a slap dash kind of manner, but it came together beautifully.
A 2am selfie from the night before, when I had just finished sewing the skirt.
I was clearly delirious with joy, having managed to pull the cat out the bag so close to the finish line.
I had to work the day of the ball, so I came in all dolled up.
False lashes and all. Lashes make the world of difference to a glamorous look, how did I not know that???
And there we have the finished look!
I'm so glad that I spent the extra time making the full train, it was a lot of fun swishing about!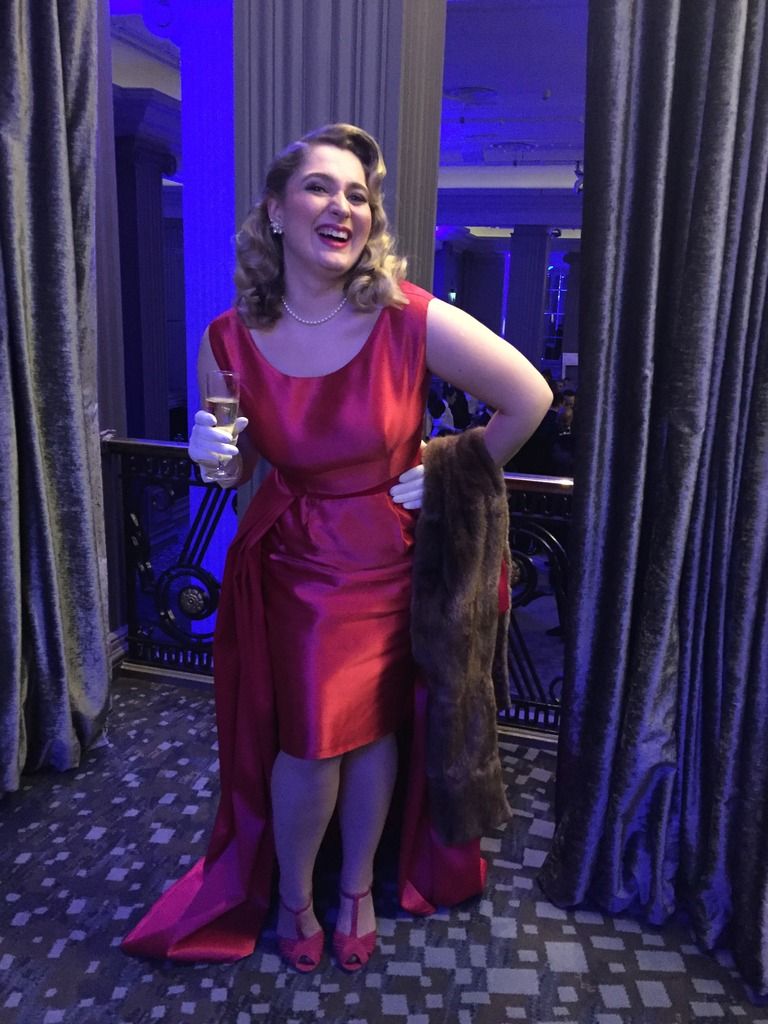 Outfit Details
Dress- Vintage- (in Amsterdam)
Skirt- Me made
Shoes-Bait
Pouch bag- Me Made (in 20 minutes before the event from fabric scraps)
Fur Stole- Vintage- Paper Doll Vintage
Gloves-Vintage-Beyond Retro
Earrings-Vintage- Alfies Antiques
Necklace-Absolute Pearls
Lashes-Eyelure Volume 100
Lipstick- MAC- Girl About town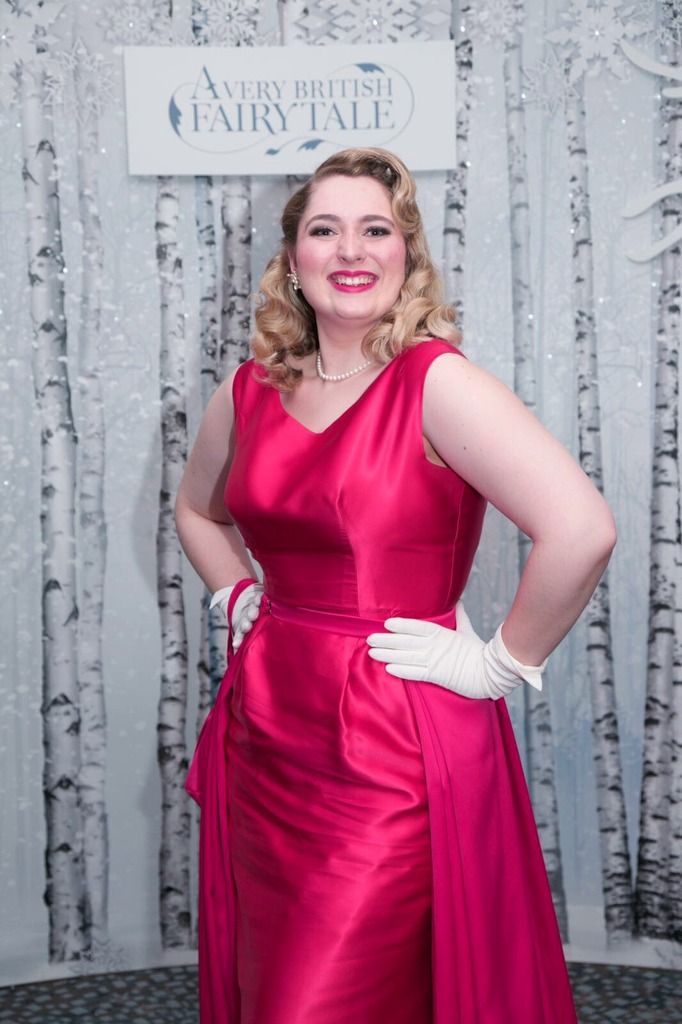 I was channelling my inner Marilyn all night!
By some miracle, when an entire glass of red wine was spilt in my lap during dinner, it wiped off without leaving even a shadow of a stain! So it is either a magical dress, the dress is made is of a waterproof synthetic fabric or the 60+ years of grime build up have created a wine proof finish.
Either way I was mightily glad that I escaped the red wine debacle unscathed!
And proceeded to swish about mightily smug for the rest of the night!
And a big thank you to my lovely team, who made the night a success and dressed up to the nines!
Finally an event I wasn't over dressed for!

X O X O

Christina