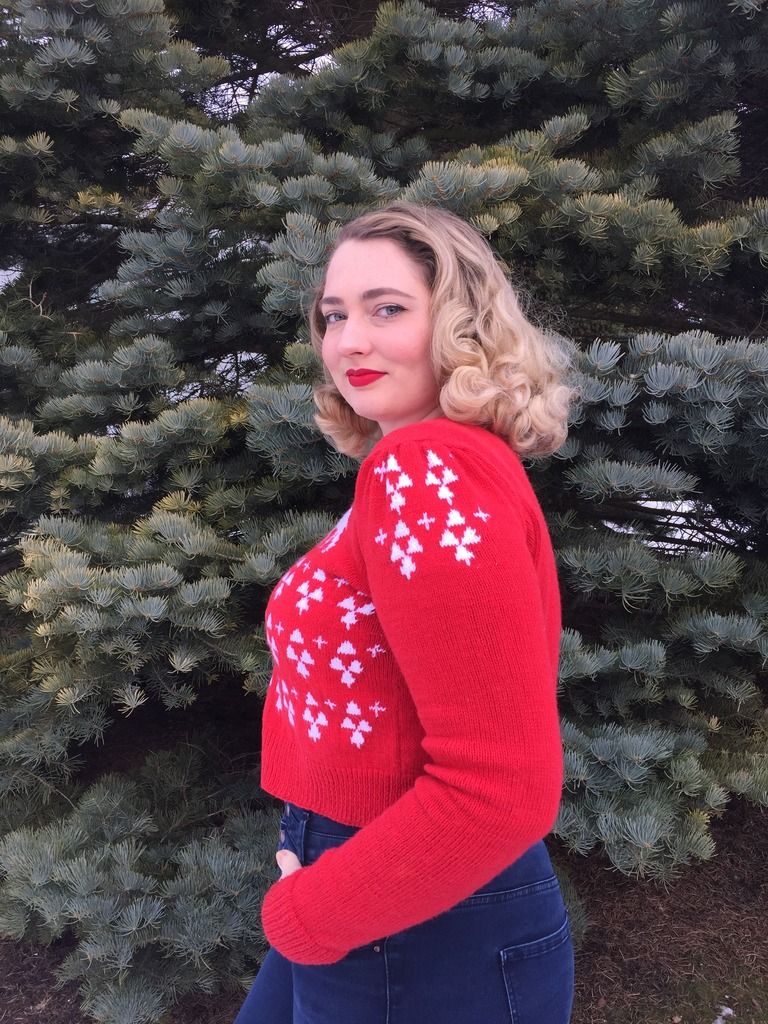 As a maker of garments, I like to make things for specific occasions.
It's nice to have that deadline in mind in order to get things finished, otherwise I end up with multiple projects on the go, in various stages of completion (and/or disarray).
So when I was invited to Sweden for a week in the winter, I was certain that I needed to make a winter appropriate jumper to photograph in the snow.

Snow is not something we get in London, and oh boy was I excited to see it!!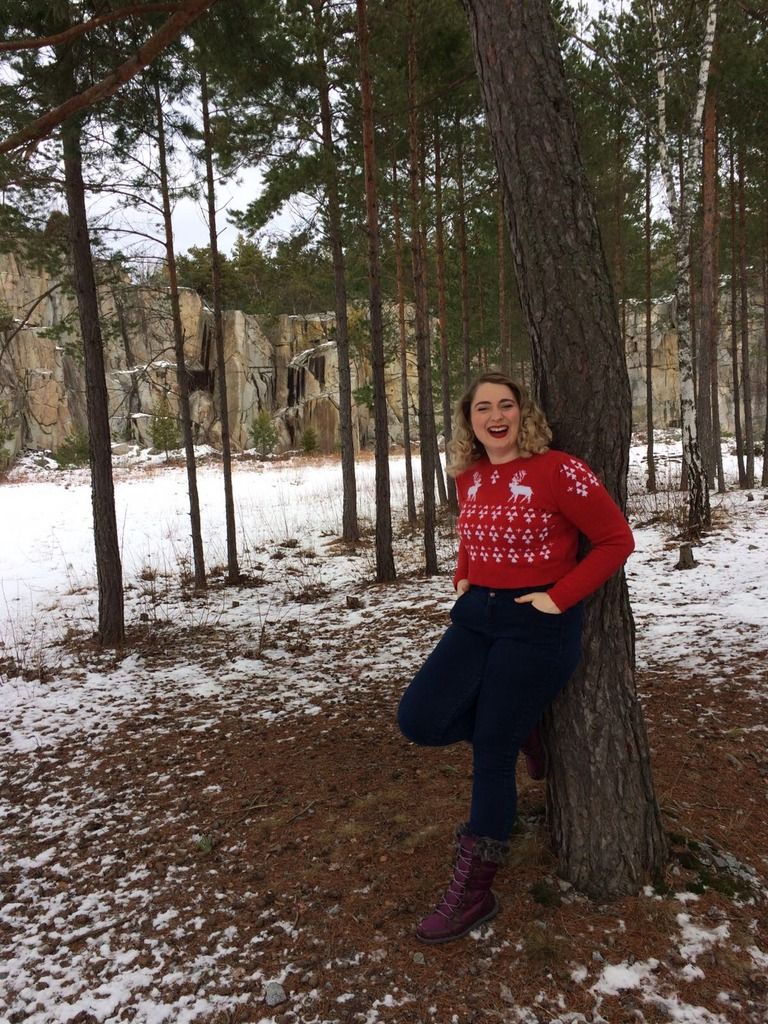 Oh the joy of naivety!
Were I a better knitter, I would have known that this was a bit of a tricky project, but ignorance is bliss, and so I began.



I didn't realise it would take so long, 2 months, of all my free time, which I have never committed to one project before.
Or that knitting with 2 colours required so much of my concentration to make everything flat.(It was all puckered at first so I had to rip it back and start again)



But somehow, I managed it in the end!
And it is pretty cute, if I do say so myself!



And so, even though it is meant to be the perfect Christmas Jumper, to me it will always be my perfect swedish jumper, that I wore for a long walk, in a frozen wonderland, with my swedish friend.

Isn't it nice that garments absorb memories of the places we wore them, and who we were with, or is that just me?
X O X O
Christina