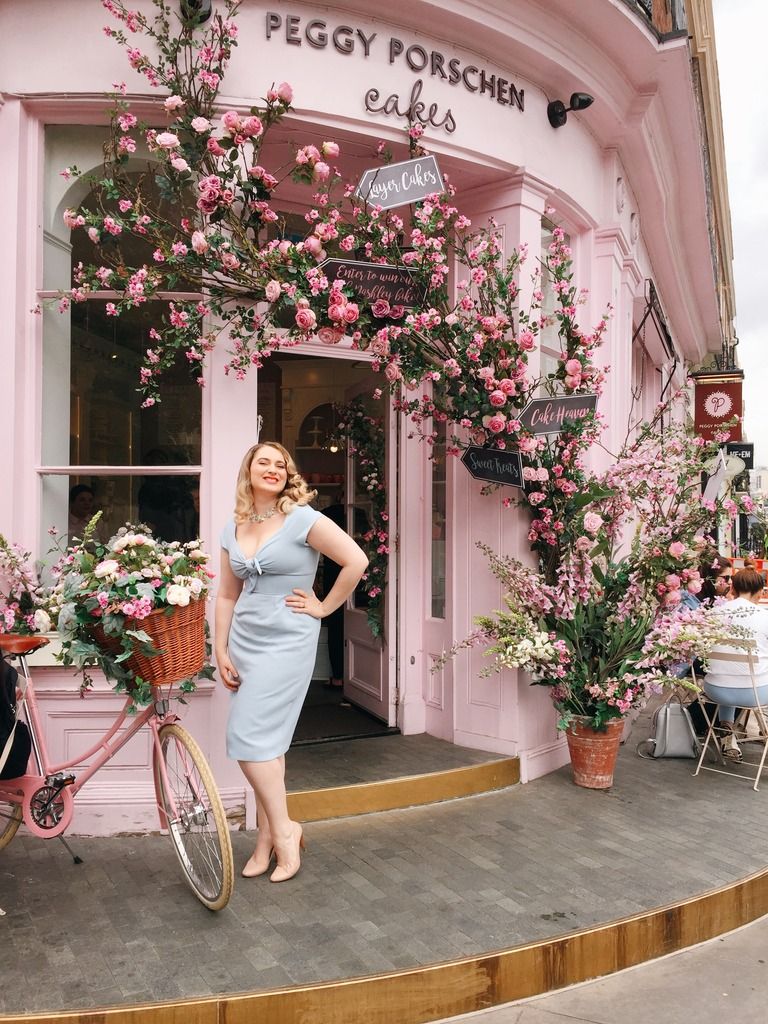 It's not often that I see a dress pattern and know instantly that I need to make it.
But with this dress, I bought the pattern immediately.
I made the dress up in a pale blue crepe, thinking that would make it a more daytime piece, and so more wearable.
Turns out this dress is incredibly inappropriate for daytime attire, regardless of the fabric you choose.
Could be the low cut neckline, or the bust peephole, but that didn't stop me wearing it out for brunch.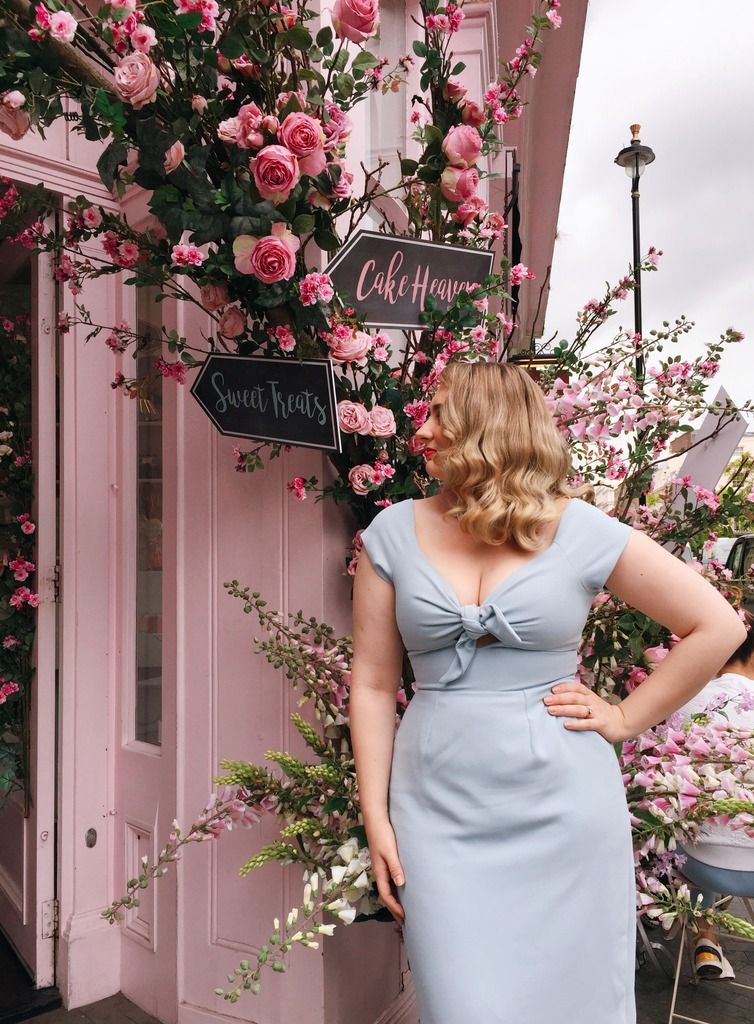 I made one adjustment to this pattern, and that was to make the front tie detail a functional tie and not a faux detail.
I am really happy that I took the time to do this adjustment, as it has come together really well!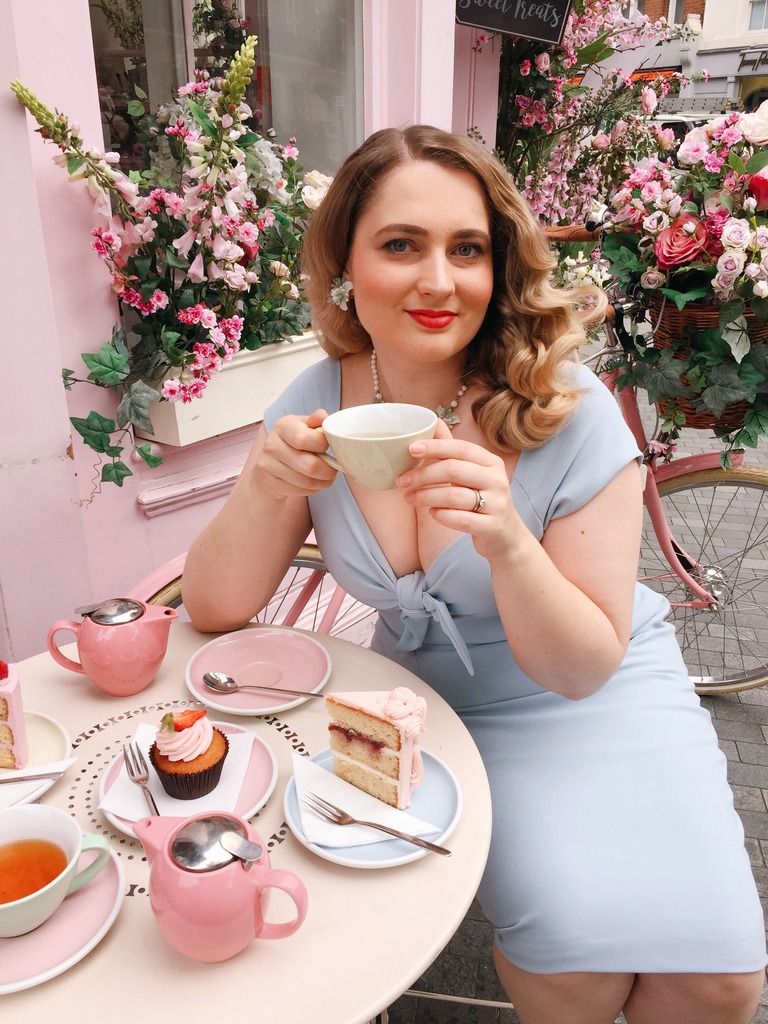 Also, pastel pink and pastel blue seems to be a very pretty combination that I must remember for future sewing plans!
My vintage dead stock jewellery set matched the outfit perfectly, so I finally managed to wear it.
I had put it away because it was much larger than I had thought it would be, when I ordered it online. It is also incredibly delicate and I was afraid to damage it.
Outfit Details
Dress- Me Made, Butterick B6413
Jewellery- Vintage Dead stock, Bow and Crossbones
Shoes- Old, Agnes and Norman
I shamelessly chose this location after finding that this little cafe was an Instagram hotspot. Not my usual requirement for the backdrop for my pictures, but it was so pretty, I had to pay a visit.
Just look at that picturesque setting. Adorable!!
And I now officially want a vintage bicycle with a basket full of flowers.
Which is ridiculous as I have no bicycle riding attire or the ability to ride a bicycle on the roads in London without being run over by a bus.
Christina
X O X O