Polka dots are definitely one of my favourite prints!
So when I was approached by
Spoonflower
who print custom fabrics, I went straight for the polka dots.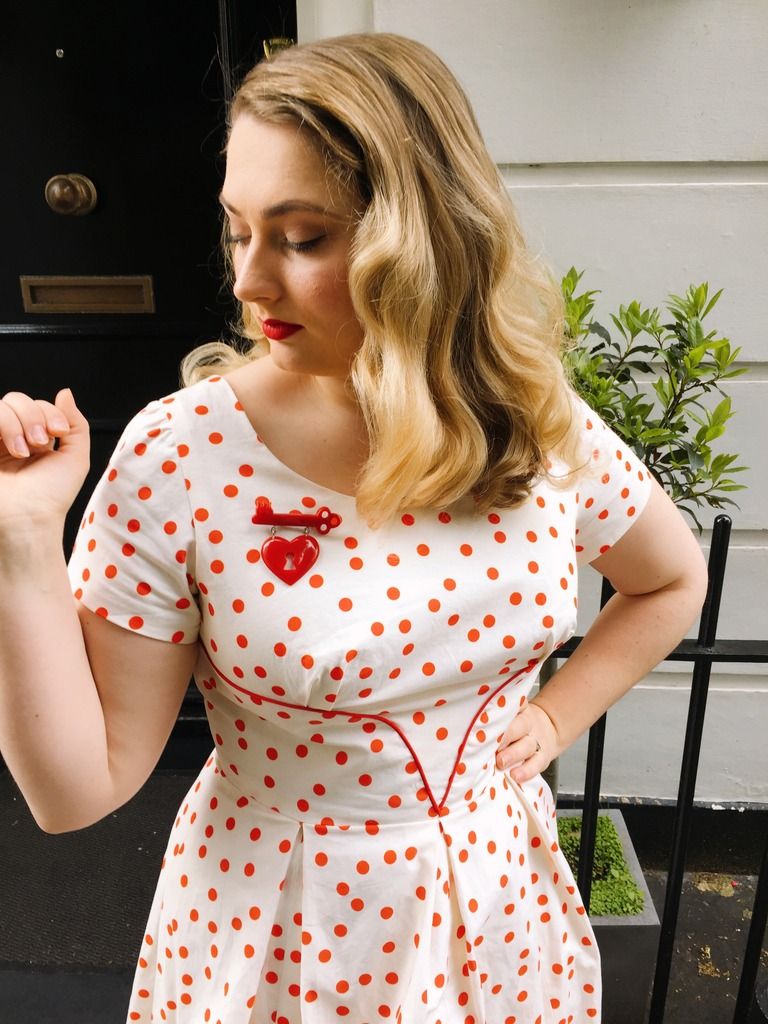 Polka dots prints are usually repeat prints with a symmetry to them, but what I liked most about this print is the random placement, it gives it that more designer feel and seems like a fun and happy print. It is also extremely difficult to find prints with a soft cream base, opposed to a harsh white.
I wanted a pretty summer dress that would be elegant but also fun and playful.
This dress is a classic shape with some interesting details which need a crisp but not too stiff fabric to maintain the shape.
The Kona® Cotton Ultra fabric that I chose was the perfect choice for this pattern, it's heavier weigh held the skirt and bust pleats in shape perfectly and was very easy to sew.
The piping in this pattern was incredibly exciting! I don't often get the chance to use it, so it was a nice addition to this project. The red piping really does make the polka dots pop!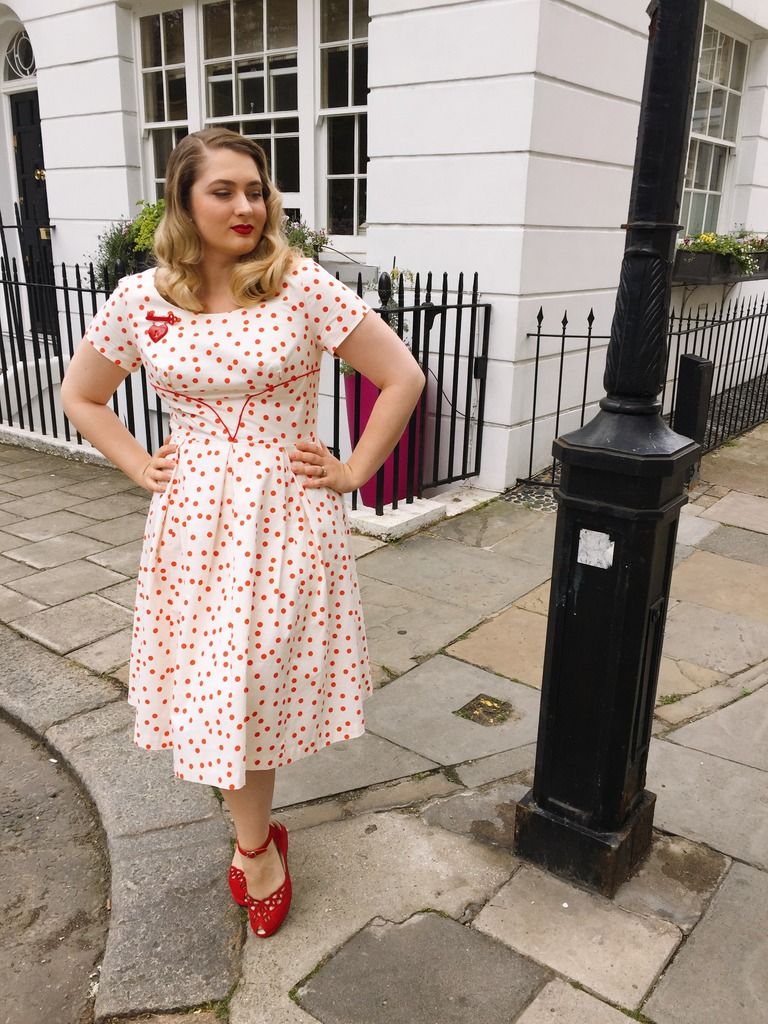 Although the skirt of the dress is pleated, it isn't super full, so I feel that I can wear it that little bit more casually.
Of course my idea of casual is somewhat skewed, as this dress to me is a casual look. We should wear the clothes we love everyday, and not just for special occasions!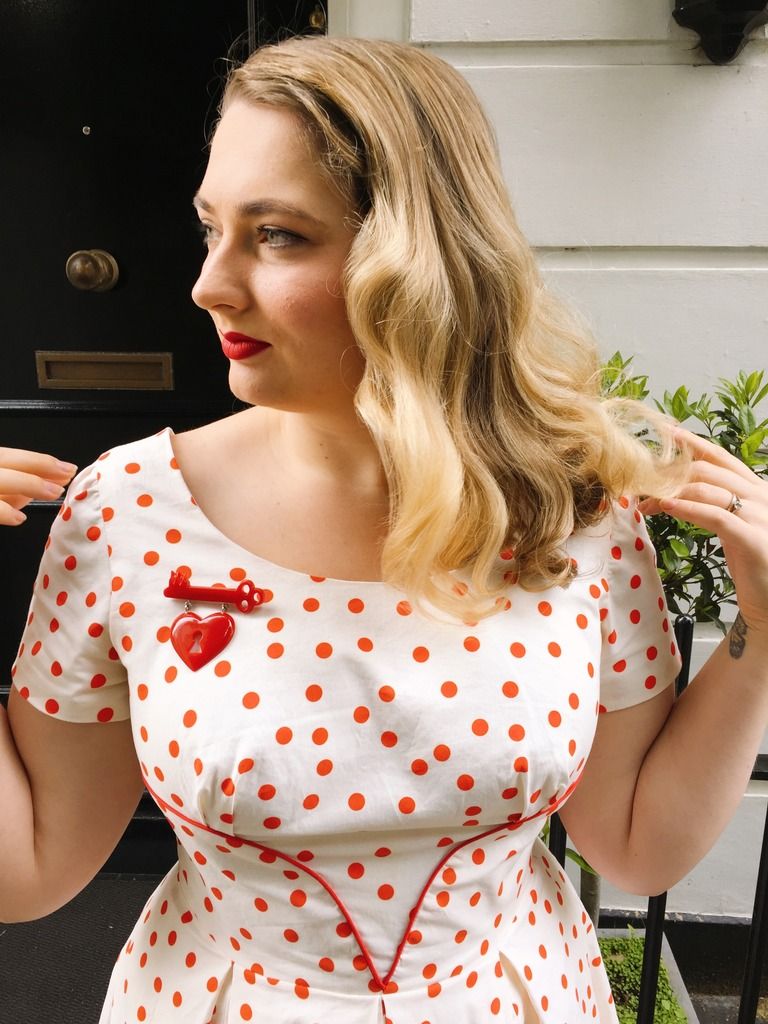 I added my
Cupid brooch from The Pink Bungaloo
to jazz up the simple bodice, this can be a difficult brooch to wear as it is on the larger side and won't sit nicely on a collar, but it is quite at home on this dress.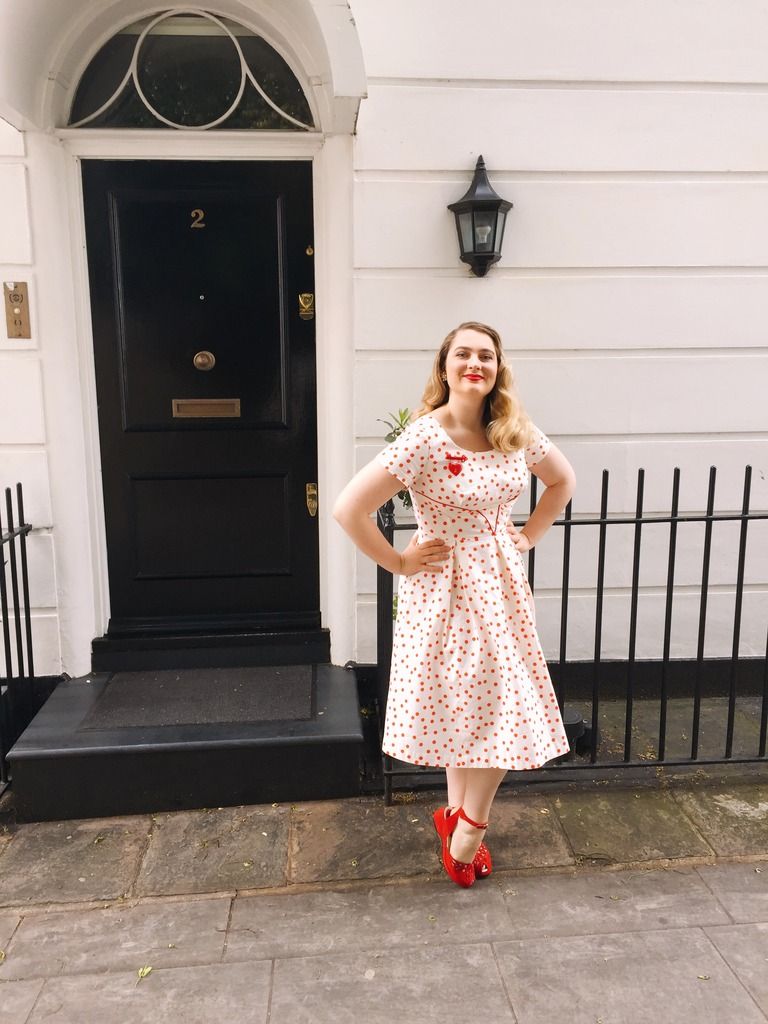 This has been such a fun project, it was so liberating to choose the exact fabric that I wanted, from such a huge range of choices.

And I have ended up with a pretty summer dress which I need to take on picnics, to the seaside and the circus!
X O X O
Christina







Please note, I received this fabric without charge for my collaboration with Spoonflower, my opinions are of course my own.