I turned my back for a second, and summer is gone!
It won't stop me from wearing my pretty summer dresses though, I haven't even had my summer holiday yet!
Who needs to be dressed appropriately anyway!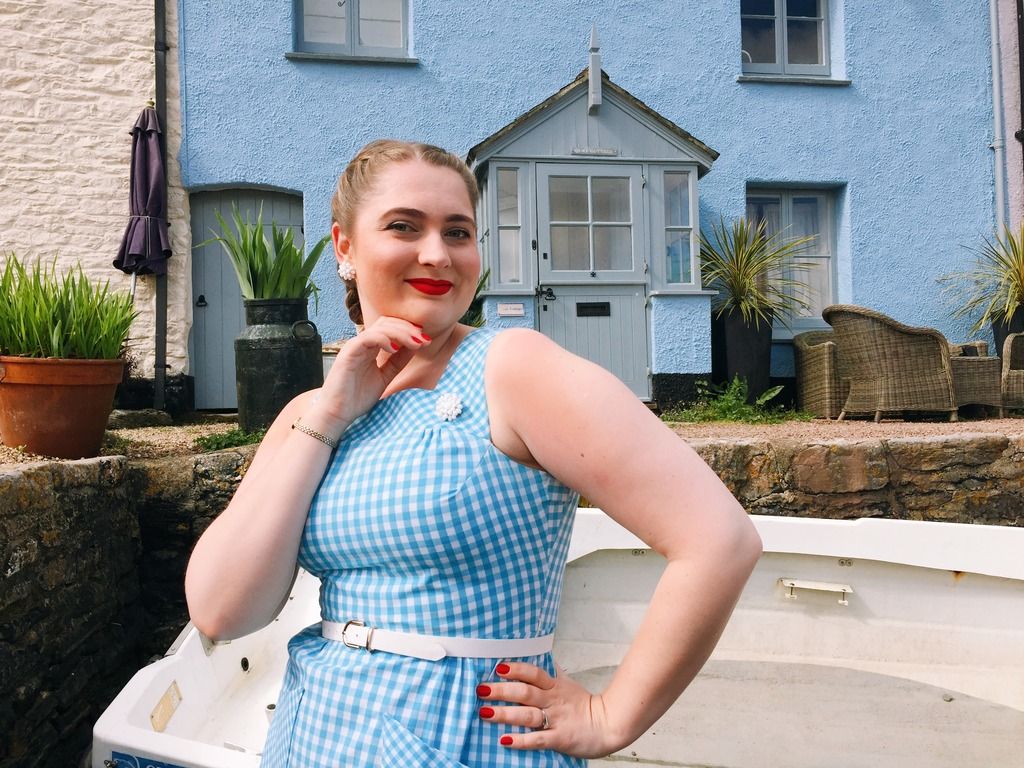 This is not a dress I made, it was a vintage purchase that languished in my alterations pile, quite pitifully, for nines months before I bothered to take a look at it.
The issue I had with this dress was that it was too tight in the bust, the rest fit perfectly (ok, maybe not perfectly, more like adequately, but that is pretty good for a ready to wear garment).

I managed to steal some gingham from the inside neck facing, which I replaced with a plain white cotton. I then used that scrap of fabric to add panels into the side seams for extra room.

It worked really well, though I also had to add in a little dart, as the panels made the armhole gape in front.
That is the issue with alterations, fixing one area often results in a problem popping up elsewhere. It's a vicious circle!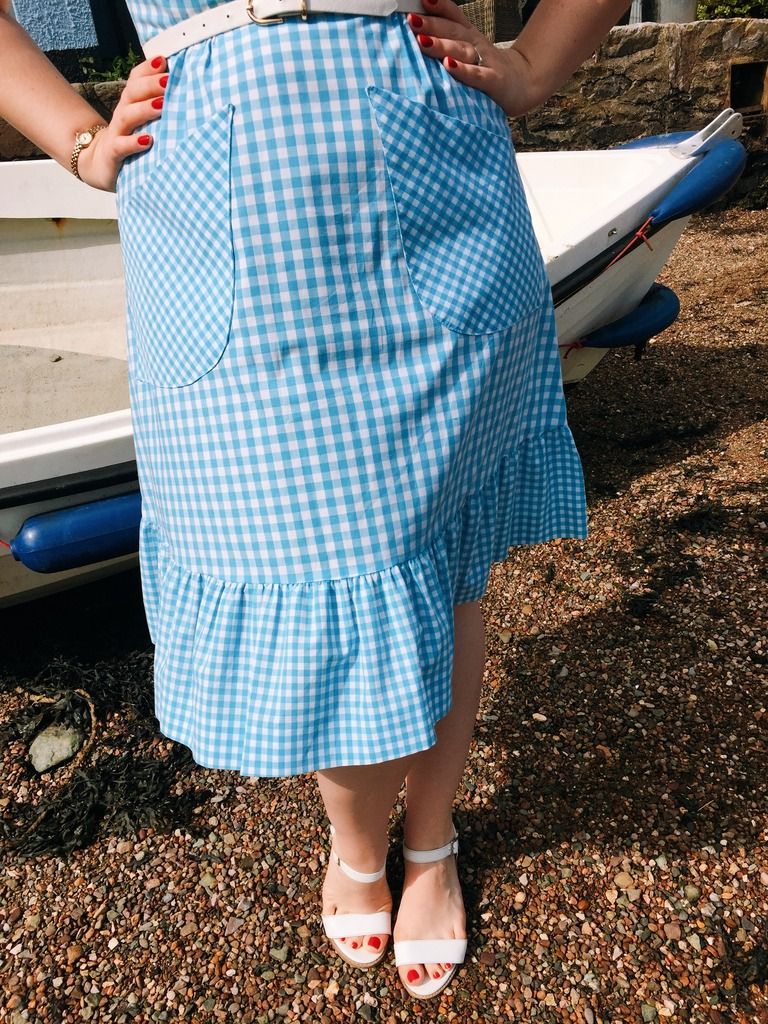 As a sucker for gingham, what I like most about this dress is the mixing of the two sizes of check together and the use of bias cut pieces to create a different look.
I need to give this a try myself, it would be a lot of fun to play around with.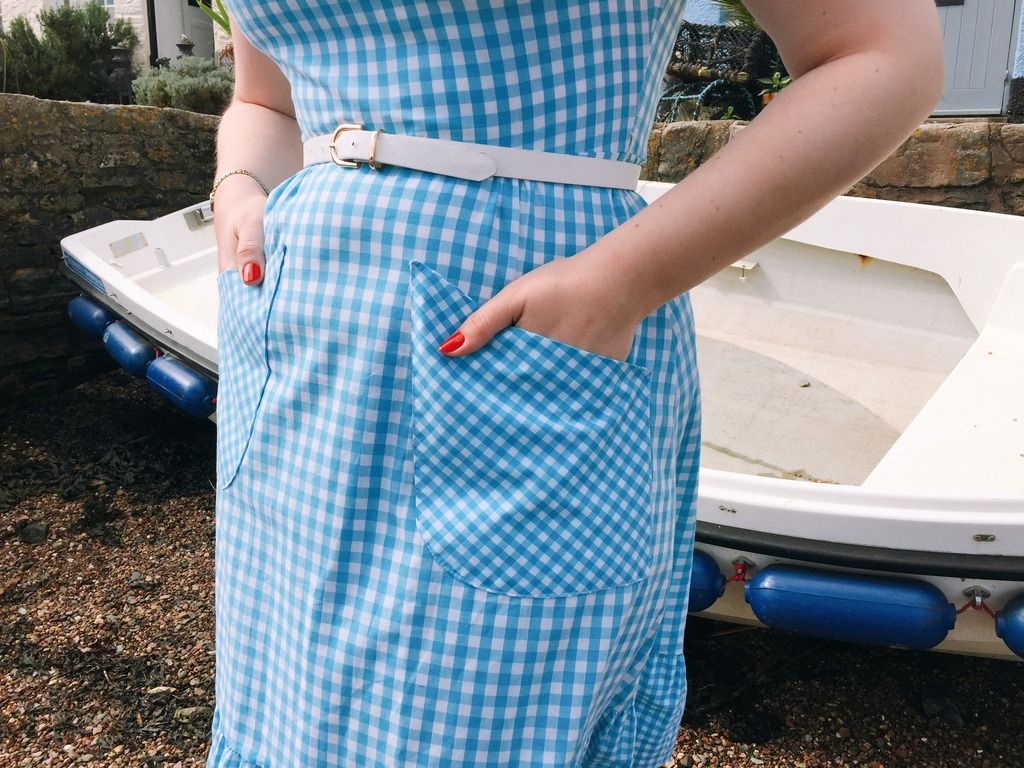 How cute are those pockets!

Patch pockets are definitely my favourite, It is a shame to hide pockets in the side seams where only you can appreciate their presence.
They should be slap bang in the middle of your frock, for the whole world to enjoy!


The yolk cut on the bias is so clever!
And the perfect brooch location!


It was the lining of the back yolk that I removed fabric for panels. You can't tell from the outside at all!
I was tempted to put in a new zip as well, as this one is sewn in a bit wobbly, but I'm trying to learn to accept the flaws in vintage garments and not try and make them perfect. It is a slippery slope for me once I start fixing things, I will just keep finding more work to do.


It's not the perfect garment, it was handmade by someone else long ago, I felt a bit bad actually opening it up and making judgements about the seamstress.

I wonder what someone will think one day when they look inside one of my garments. Hopefully it won't be a garment made the day before an event and finished in the car on the way! They would be seeing staples, and all sorts going on inside that no one should ever see!
X O X O
Christina